On this page you will find a comprehensive and impartial guide to the Rolwaling Trek.
As this is a very long and detailed article on the Rolwaling Trek, we recommend using the quicklinks below to navigate to the sections that interest you most. Alternatively, bookmark this page for future reference.
Please use the quicklinks below to navigate the guide.
The Rolwaling Valley is known in the Sherpa language as "the grave," but this is due to its location, buried between steep ice giants, rather than a high death rate.
The Rolwaling trek is rare amongst trekkers, unsurprising considering that it is one of the most challenging treks Nepal has to offer. Previous mountaineering experience and the support of experienced guides is essential. It is certainly not one for families.
The most spectacular moment is sunrise over Gauri Shankar, when the sun gives its peak a golden crown while the rest of the mountain is silver-grey.
This trek usually takes between 18 and 27 days and accommodation is mostly in home stays. Bedrooms are sometimes basic: the actual beds are usually no more than a wooden board supporting a blanket, thin straw mat or minimal foam mattress – it would be wise to take a Therm-a-Rest mattress. The rooms are, at least, warm, even at the highest altitudes.
Never mind red pandas or Snow Leopards – here, you could see a Yeti! This is where the famous British mountaineer, Eric Shipton, photographed a yeti track in 1951. It was also the site of Sir Edmund Hillary's 1960 expedition that sought this mythical creature. Tenzing Norgay's father caught site of a yeti, twice. In Beding and Na, you may meet people who have had that same experience.
A beautiful video overview of the Rolwaling Trek by Ondrej Dvorak. It's 06:35 long.
Below is a detailed Rolwaling Trek itinerary. Please note that there are several Rolwaling trek itineraries that can be done. Below we have laid out the most popular version – 19 days, leaving from Kathmandu. If you want to make your own way to Chhetchhet then you could probably organise this with your operator or guide.
You arrive in Kathmandu, a very lively place.
You have a day to kill as your trip is prepared. You explore Kathmandu. Being a UNESCO World Heritage Site, you have a eide range of cultural sites to view. Or perhaps do some last minute shopping.
You are driven to Chhetchhet, taking nine or 10 hours. You stay overnight in a hotel here.
Your trek begins proper today. Your first destination is Singate, with the first few hundred feet made up of very steep steps.
Today you ascend 2,300 feet in altitude, with much oscillation. This gives you the hardest day of the trek. You finish up in Donang where you stay for the night.
You climb 3,300 feet. This could lead to altitude sickness, but sans intermediate accommodation, there is no alternative. With the valley so heavily vegetated, there are perhaps higher oxygen levels, but you will not feel that way. With the mountains Dorje Lakpa and Melungtse and one of the highest passes in the world, Tashi Lapcha, in sight, you make it to Beding.
This is an acclimatisation day. A few hundred feet away is a monastery that was once occupied by a single soul. From there are good views of the valley.
You trek to Na, 13,800 feet up, where you will stay for three days to explore the surrounding area.
You spend the day walking to and from a glacier that is 15,090 feet above sea level, where the view is impressive.
You next ambulate to Yalung Base Camp, 16,100 feet up.
You leave Na for Donang. You initially ascend through a grass-covered valley to Tso Rolpa, where you are reminded of the threat of global warming: this lake was tiny two decades back, but grew to immense size when glaciers melted. An outburst could cause massive damage further downstream, so sirens were installed on the banks of the Tamakoshi River that drains the lake. An outlet was constructed in 1998 to release water in a controlled fashion.
You traverse a moraine – an area of dirt and rock – on the valley's north side, reaching the snout of the Tram Bau glacier. You stay the night at Simigaon.
From Simigaon, you head for Chhetchhet then ascend to Thare to bed down for the night.
Today you trek to Laduk where you stay the night.
Today you trek to Bulukpa.
You trek to Bigu.
You cross Tingsang La to Dolansa.
You trek to Barabise.
You are driven back to Kathmandu.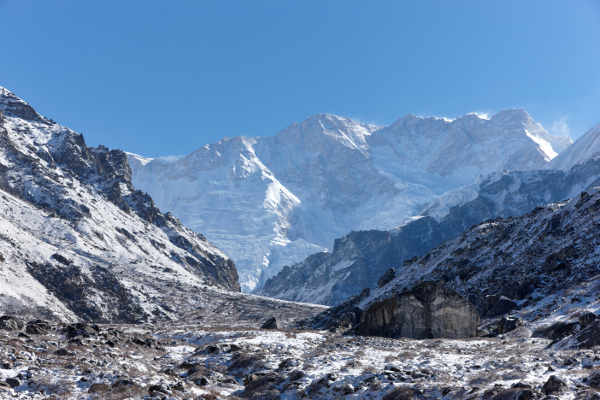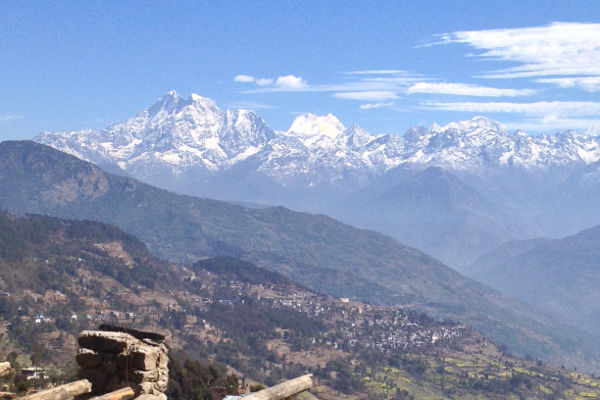 The Rolwaling Valley is east of Kathmandu, on the border with Tibet, at the foot of the holy and highly beautiful Mount Gauri Shankar (23 442 feet). This valley is between the Everest and Langtang ranges, and the principal mountains of both are visible.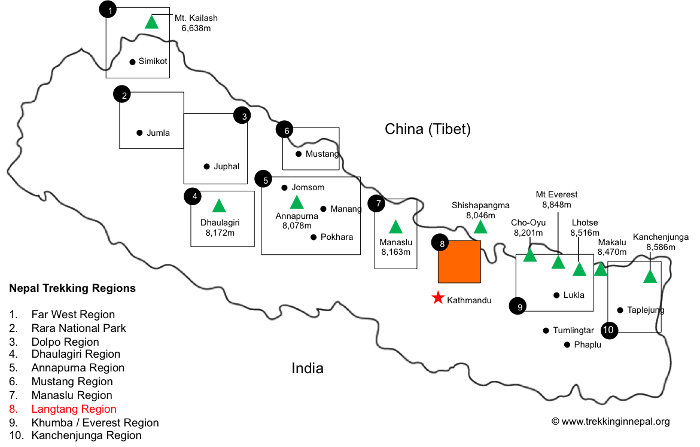 We recommend the following maps:
Four maps are available as paperbacks: Rolwaling Himal: Gaurisankar – Tesi Lapcha by Nepa Trekking Maps, The Great Himalaya Trail N8: The Rolwaling & Everest Section, Rolwaling Himal N 4gaurisankar, Rolwaling – Gaurishankar & Tesi Lapcha 1:125 000 Paperback – 2012 by Nepa Publications and Great Himalayan Trail N8: Rolwaling & Everest Map.
There are many guidebooks that mention the Rolwaling Trek and Valley, but by far the best is:
Frequently Asked Questions
Below we have provided detailed answers to the most frequently asked questions on the Rolwaling Trek.
Tours usually cost in the region of $1,800 – $2,500.
The trek must be run by a registered trekking agency. You are obliged to purchase a climbing permit for the
Ramdung Peak
(19,439 feet), whether you climb it or not, which costs $350 for as many as five people. You also need a Trekkers Information Management System card.
Most people commence this trek immediately before or after the monsoon – March to June or September to November. The latter features the best weather and consequently sees more people.
The Rolwaling trek ascends to some high altitude points. At its highest point, Tashi Lakpa pass, you will reach an altitude of 5,755 meters (18,880 feet). There are steep section on this trek where you will ascend very rapidly.
Therefore, it is important to have a clear understanding of the risks associated with high altitude trekking and how the body acclimatises to high altitude. We recommend you read our detailed article on Altitude Sickness and Acclimatisation.
The Rolwaling Trek is one of the toughest in Nepal and should only be attempted by experienced hikers. There are optional climbing sections and much of the trek is at high altitude. A high level of fitness is required.
Trekking the Rolwaling requires a number of essential pieces of trekking gear. The Rolwaling trek is long and moderately difficult. It exposes you to a range of altitudes where temperatures fluctuate dramatically between night and day.
Much of your gear can be rented or bought in Kathmandu, but we strongly suggest bringing the most important pieces of gear and equipment with you.
To help you plan and prepare for your trek we recommend reading our gear section.
Trekking insurance is vital in Nepal. This is particularly true on the Rolwaling trek which is very remote. If an accident should occur that requires medical assistance and evacuation you will certainly want adequate trekking insurance that can cover the costs of air ambulance and treatment.
Make sure to have insurance that covers you for any travel related risks, like lost, damaged, stolen or delayed baggage; flight delays and interruptions; and tour operators default.
This article on travel and trekking insurance provides great information on what type of insurance you need, as well as provides an easy quote calculator from a leading travel operator.
Tags: Rolwaling trek cost, Rolwaling trek itinerary, Rolwaling Valley trek, Rolwaling Valley map
References: (1) Cicerone Guides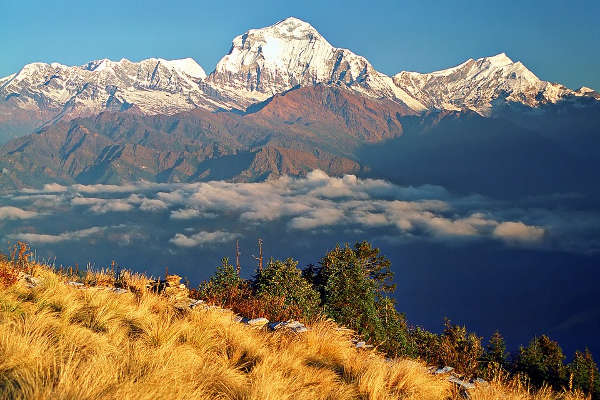 The Annapurna Base Camp trek is one of the most popular hikes in Nepal. The scenery and trekking experience in the Annapurna Sanctuary is quite simply amazing. You will see the complete Annapurna massif on the ABC trek. Discover the Annapurna Base Camp Trek.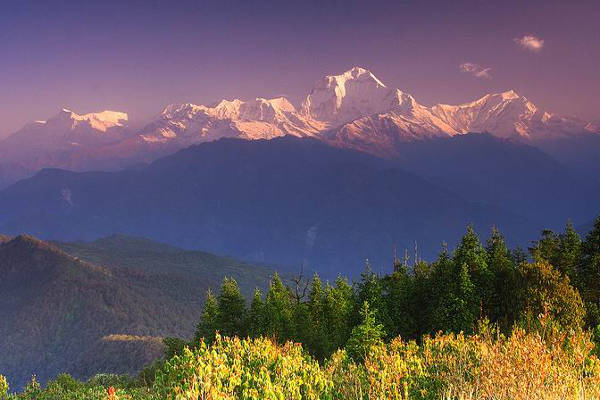 The Dhaulagiri Circuit Trek is one of Nepal's most demanding treks and requires previous experience of high altitude trekking. That being said, if you are an experienced hiker, then it is hard to beat the wilderness of this trek. Discover the Dhaulagiri Circuit Trek.
The Everest Base Camp Trek is one of the most popular and iconic treks in Nepal. Trekkers get to retrace the early footsteps taken by Sir Edmund Hillary and Tenzing Norgay on their historic Everest expedition in 1953. Discover the Everest Base Camp Trek.