On this page you will find a comprehensive and impartial guide to the Annapurna Base Camp Trek. We are not a tour operator, but we can put you in touch with our recommended partner, click here.
Please use the quicklinks below to navigate the guide.
The Annapurna Base Camp trek is one of the most popular hikes in Nepal. Why? Quite simply: the mountain scenery is INCREDIBLE!
To main a few of the mountains you will be trekking amongst, there is Annapurna I (26,505 feet), Annapurna South (23,684 feet), Machapuchhre (22,943 feet) and Hiunchili (21,131 feet). These are arranged in a circle roughly 10 miles wide with a glacier-glazed amphitheatre at the centre which the locals, Gurungs, call the 'Throne of the Gods' (more commonly known to Westerners as the Annapurna Sanctuary). Machapuchhre is considered sacred by Gurungs and climbing it is forbidden, although a British party came within 200 feet in 1957.
The Annapurna Base Camp trek usually takes 10 to 15 days, depending upon how relaxed you take it, and the trek is of moderate difficulty.
Although the valley floor affords good camping if the weather is fair, you will usually stay in tea houses along the route. Please note that single rooms are rare. Cold showers are free, but hot ones must be paid for. Electricity usually costs NPR100 per hour. Read more Tea Houses – What to Expect.
The Annapurna Base Camp trek is the only trekking route in the region untouched by road construction. There are more than 100 kinds of mammal in the area, 60 kinds of reptile and amphibian, 450 kinds of bird and nine kinds of rhododendron!
The Annapurna range features some of the highest-possible mountain views. The finest moments of this trek are at sunrise, when the sun dances across the mountains. You will occasionally be granted 360-degree vistas at some of the higher points along the trail.
Get a trek operator recommendation
Would you like to contact a responsible and trustworthy trek operator with competitive prices? Get some free, no obligation advice for your Annapurna Base Camp Trek.
Get In Touch
An absolutely brilliant video overview of the Annapurna Base Camp Trek by Ben Southall from Best Life in the World. It's 07:29 long, but worth every minute. ENJOY!
Please note that there are several Annapurna Base Camp trek itineraries that can be done. Below we have laid out the most popular version – 11 days, including a pre and post stay in KTM. It is possible to do the trek in a shorter time, but you would need to be very fit and well acclimatised. Equally, you could take a few more days and build in some time to rest and acclimatise.
You arrive in Kathmandu. Kathmandu is a UNESCO World Heritage Site, so there is much to do, and even if the many sights of cultural and spiritual significance fail to take your fancy, there is a plethora of wide-ranging markets, great bookshops and handicraft and novelty shops. See here for a complete list of things to do in KTM.
You can either fly or get a bus to Pokhara, the second-largest city in Nepal, where the vistas of the Annapurnas are spectacular. Most treks either begin in Phedi or Nayapul, both of which take between 1-2 hours to drive to from Pokhara. Assuming you start from Nayapul you will trek for 5-6 hours to Ghandruk (from Phedi you would go to Landruk). Most of the trekking is uphill through amazing forests of mixed oak, rhododendrons and terraced fields.
From Ghandruk the trail descends to a river where you cross at New Bridge. At roughly 1,600 feet you start ascending again. The trail links to another from Landruk. A brief walk, including a stone staircase, brings you to Chhomrung, a village where there is a gorgeous view of Machhapuchhre (Fish Tail) and Annapurna South. This day covers 5-6 hours of trekking and is quite undulating.
One more stone staircase takes you downwards to cross the Chhomrung Khola. You follow the west bank of the Modi Khola, passing forests of oak, bamboo and rhododendron. You then ascend to Kuldighar and make your way down a long stone staircase, ending up at the village of Bamboo where you stay for the night. A shorter day (around 4-5 hours).
You pass the remarkable limestone Hinku Caves. The path here is well-defined and undulating, with many stone steps on the way. You then follow a winding stone path before arriving at the village of Deurali where you can stay for the night. Again, another short day: 3-4 hours.
Walking for two or three strenuous hours brings you to Machhapuchhre Base Camp, a patch of dirt and rocks – a moraine, as it's formally known – enclosed by the snow-capped peaks of Annapurnas I and III and Machapuchare. You will being dying for a break here before continuing on into the Annapurna Sanctuary. Shortly thereafter (2 hours), you find Annapurna Base Camp, the highest point of the trek (4,130m/13,545ft) where you overnight. This campsite is rudimentary and there are no showers.
Most trekkers either return to Deurali on a different route that generally winds its way downhill, or go all the way back to Bamboo. If you choose the later it will be about a 7-8 hour trek.
It is staircase time once more. This is another long one, with bamboo and rhododendron forests to either side. You go to Kuldighar and Sinuwa, then on to Modi Khola. The day ends with a sheer climb in the direction of Chhomrung, before descending to to Jhinu Danda. About 5-7 hours trekking. There are hot springs about a 20 minute walk from Jhinu Danda.
You trek through villages and terraced fields, eventually reaching Syauli Bazaar, then Nayapul. About another 6 hours trekking. From Nayapul the drive back to Pokhara takes about 1-2 hours.
The flight back to Kathmandu is spectacular, looking down on the Himalayas.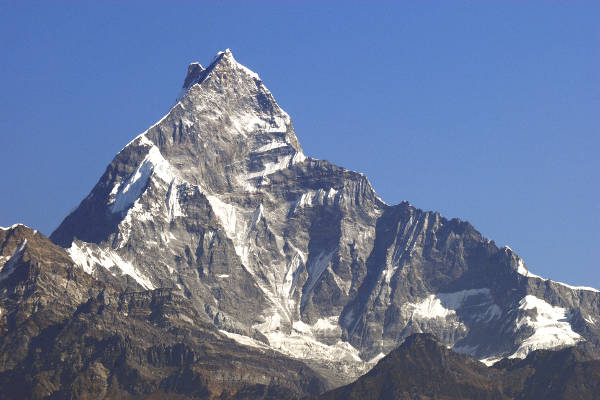 The Annapurna Conservation Area is in the mid-western part of Nepal, from the Kali Gandaki river in the west to Marshyangdi in the east.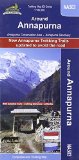 There are quite a few good maps available of the Annapurna region. The one we recommend is called Around Annapurna 1:125 000. It provides full coverage of the Annapurna Conservation Area and Annapurna Sanctuary, with detailed trails, walking distances and altitudes.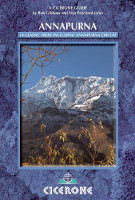 In terms of guidebooks we highly recommend Trek to Annapurna Base Camp by Brian Lawrenson or Annapurna: A Trekker's Guide by Sian Pritchard-Jones and Bob Gibbons.
For amazing photography check out Annapurna Base Camp Trek: A Photographic Journey by Sanjeev Mathur .
For a super entertaining read on the Annapurna region we recommend You Couldn't Make it Up!: Ordinary Guy, Extraordinary Life by Mike Freedman.
Frequently Asked Questions
Below we have provided detailed answers to the most frequently asked questions on the Annapurna Base Camp Trek.
The cost for an Annapurna Base Camp trek ranges from $1,000 for an unsupported / non-commercial trek (assuming $100 a day is enough to cover all your accommodation needs, food, permits and perhaps some support from a local guide) to $2,500 upwards for all-inclusive commercial treks (generally including return flights from Kathmandu to Pokhara)
An Annapurna Conservation Area Project permit and Trekker Information Management System registration are required for the Annapurna Base Camp trek. If you are joining an organised tour, these will be arranged for you, but if you are looking to go it alone you will have to bring four passport-sized photographs and go to the offices of the Nepal Tourism Board in Kathmandu to apply. We recommend bringing copies of your passport and insurance policy. The offices follow government working hours and days, and are not open on Sundays.
The Annapurna Base Camp trek is of moderate difficulty. You will be trekking for 4-7 hours a day for over a week, so you will need to be relatively fit. The best way to prepare is to get as many miles under foot on trails in your home country.
Get a Trek Operator Recommendation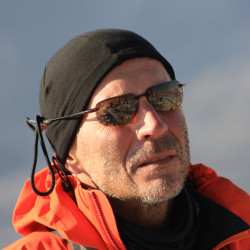 Brilliant service guys! The operator you recommended is absoultely fantastic. Fast, responsive, amazing track-record and great prices! Thanks
Pop your details in the form and you will receive a price competitive quote from our trusted trekking operator.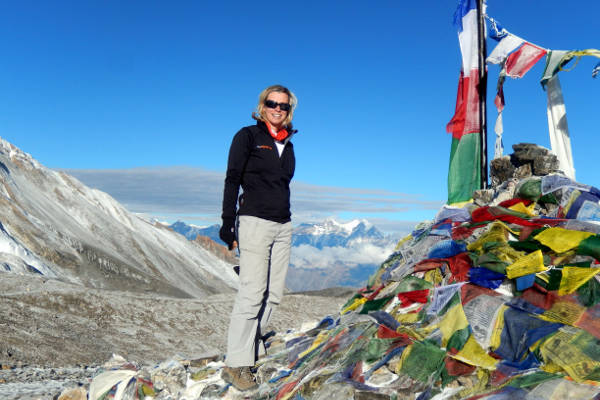 The Annapurna Circuit is one of the greatest treks in Nepal, if not the world. The scenery on the Annapurna Circuit is extraordinarily beautiful, taking trekkers through rice terraced paddy fields, subtropical forests, and glacial environments. Read more about the Annapurna Circuit.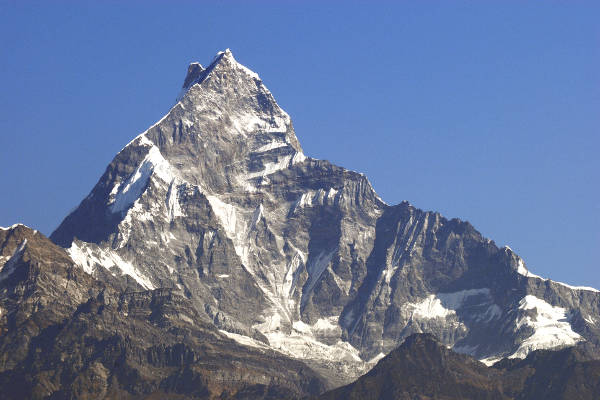 The Ghorepani Poon Hill trek (aka the Poon Hill Trek) is generally regarded as one of the best treks in the Annapurna Region of Nepal. The trek is popular as it relatively easy and short, taking only 4-5 days to complete. The scenery along the trek is amazing. Read more about the Poon Hill Trek.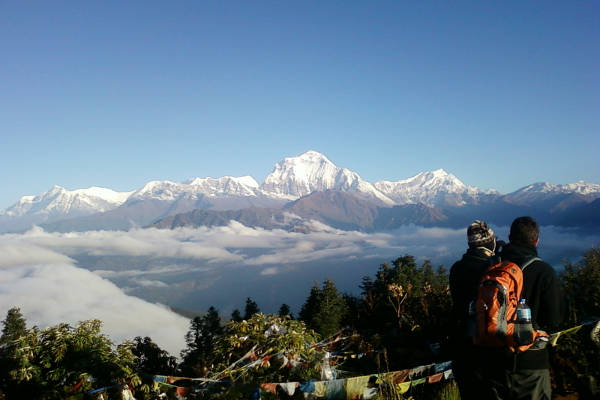 The Annapurna Sanctuary Trek is the best option if you would like to get spectacularly close to the Himalayas but have no time for the acclimatisation required of other treks such as the Annapurna Circuit or the Dhaulagiri Circuit Trek. Read more about the Annapurna Sanctuary Trek.