It's common knowledge that camping requires a tent and a sleeping bag. But what else is there to get when you're looking for a present for a fellow outdoor fanatic?
Luckily, there's a long line of gift potential that stretches between 'roughing it up' and happy camping, and building a comfy shelter is only the half of it.
Use our guide to the best camping gifts below to help you find what you're looking for.
12 Best Camping Gifts for Your Favorite Campers
1. ENO SingleNest Hammock (Camping Gift)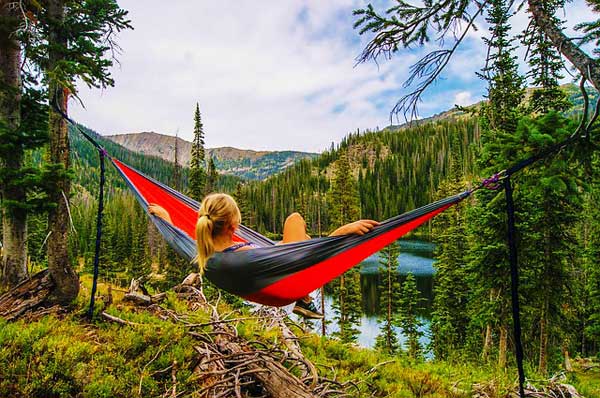 There's nothing better than setting up and relaxing in a hammock when you camp. It's even common practice to fight over it! Swinging between trees is a luxurious feeling that any camper enjoys, and they would love you for supplying them with this source a delight.
The ENO Hammock SingleNest Hammock can be packed to the size of a softball, and its tough woven nylon and triple interlocking stitching means it can take a bashing (making it easy to take with on day hikes).
Its size (112 x 55 inches) is designed to fit one person, so this makes it a perfect gift for those solo adventurers. There is also a ENO DoubleNest if you wish to share that very special adventure together!
See a full list of great hammocks here.
2. LifeStraw Water Filter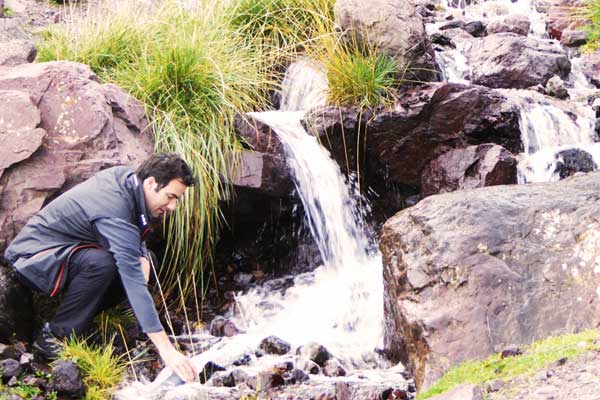 The responsibility to bring enough clean water on camping trips just became a whole lot less stressful with the LifeStraw water filter.
The LifeStraw allows you to sip straight from any mountain water source (streams, lake etc.) with zero hassle.
The 0.2-micron filter physically removes 99.9999% of all bacteria, including salmonella, cholera and E.coli. The straw is one of the lightest filters around, weighing only 2 oz., and its size makes it an easy portable tool, so it's easy to take on day adventures.
Pair this with a cool water bottle for an awesome gift set.
See a full list of water filters here.
3. Adventure Medical Smart Travel First Aid Kit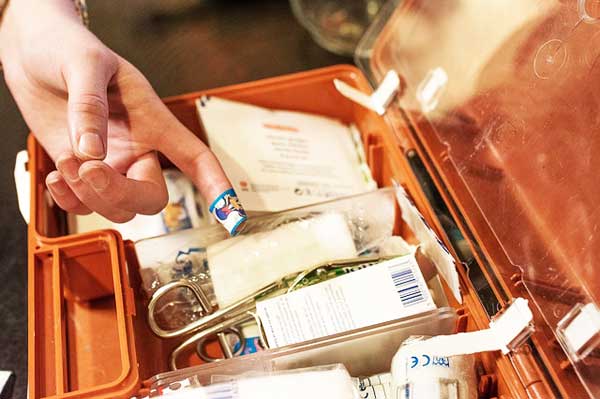 Besides the fact that medical kits are an absolute essential for camping (campers are commonly victim to scratches, bruises and bites), as a gift they can also represent caring concern when received from a loved one.
The Adventure Medical Travel First Aid Kit consists of a compartmented bag with an S-hook to hang wherever is convenient, filled with all the necessary medical supplies. This includes medicine, dressings, bandages, antiseptic wipes, oral rehydration doses, a book titled "A Comprehensive Guide to Wilderness and Travel Medicine" and more.
The pack has enough medical supplies to attend to one or two people for multiple days (granted that you use it thoroughly), and users can top it up in between camp missions.
See a full list of great medical packs here.
4. Grubstick 21 Piece Master Campfire Cook Kit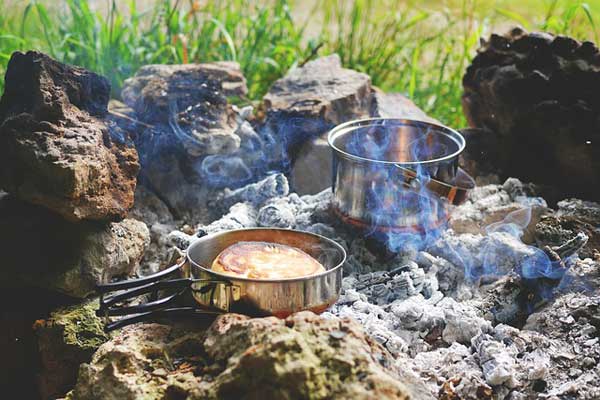 Making and eating campfire food just became a whole lot more fun and luxurious with the Grubstick 21-piece master campfire cook kit.
One can use the Grubfork attachments to roast sausages, hot dogs, string cheese and marshmallows; the Burgcages to cook delicious burger patties or even pastry crepes; Grubcage attachments let you roast fruit and vegetables; the Grubpockets and Grubtubes to make pizza tubes or golden bread twists; or the bacon clip to grill crispy bacon.
The kit also comes with roasting sticks that have no-slip grip, a Grabber mitt to keep your fingers cool and a Hot Pad to perfect smores.
All the above are stored in a compact bag for easy storage, and the stainless-steel attachments are dishwasher-safe to make for easy cleaning when your full-bellied camper gets home. One of the best camping gifts for adventuring foodies.
See more great ideas for campfire cook sets here.
5. Goal Zero Lighthouse 400 Lantern & USB Power Hub
This multi-functional lantern is both a portable light source and a charging station, which is great when for spontaneous camping and there's no available power source.
One can adjust the Goal Zero Lighthouse 400 Lantern to light up to 400 lumens with dimmable and turbo settings. The internal lithium battery contains a whopping 4,400 mAh with a 1.5A USB output that provides enough to power to recharge phones, tablets and other such devices.
The lantern can hang from it's built-in handle, or stand on legs that can then be folded in for convenient storage.
See more outdoor lantern ides here. Alternatively, you could splash out on a great (but more expensive!) headlamp.
6. Marmot Never Summer 0 Sleeping Bag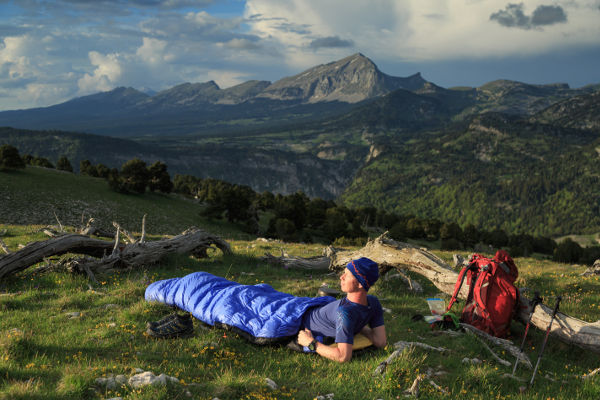 This present is for the campers that want to (or already do) mission to areas with harsh, cold climates, as the highly rated Marmot Never Summer 0 sleeping bag is water-repellent and insulated.
The anatomic wraparound footbox creates insulation and room for your feet for warmth and comfort, and even has a heater pocket to add a heat packet. The down-filled collar and easy-access drawcord then locks in heat for the rest of the body while the nautilus multi-baffle hood keeps the head warm.
Altogether, this creates a sleeping bag that can handle temperatures as low as -4.7 degrees Fahrenheit. The lucky receiver of this gift will be thinking of you when they're toasty in bed and it's snowing outside.
If your friend already has a great one, you could have a look at adding some accessories to it instead (sleeping pads, quilts, sleeping bag liners) – you know, just to make their nights outside that bit cosier!
See a full list of great sleeping bags here.
7. GSI Outdoors Glacier Stainless Steel 6 Cup Percolator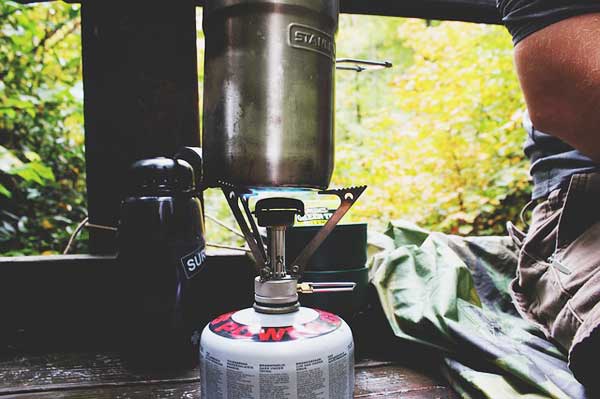 The GSI Outdoors Glacier Stainless Steel Percolator is sure to get the whole campsite out of bed, providing enough coffee for six people or more with its 1.42 litres of liquid capacity.
The percolator body is made of a marine-grade 18/8 stainless steel that is easy to wash by hand or in the dishwasher. Attached is a heat-resistant silicone handle (so that no hands get burnt) and the filter leaves nothing in the pot but small residue from only the finest coffee grinds.
Wrap this up with a bag of good coffee to make a wholesome gift.
There are also awesome camp stoves you can check out, if you really want to splash out on this gift!
8. UCO Titan Stormproof Matches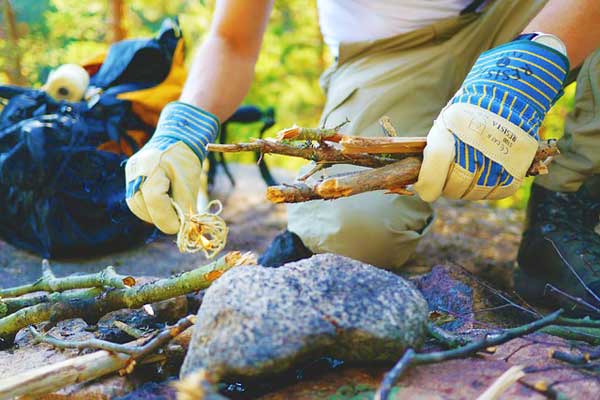 These hardy UCO Titan Stormproof Matches will guarantee to light no matter what conditions they're dragged through.
Each box includes 25 long-burning matches that reach over 4 inches long, helping users avoid burnt fingers, and 2 extra strikers. Every match is windproof and will light even after being submerged in water, with a burning time of up to 25 seconds.
These matches are a great tool to have when one is working against the elements, and make a perfect gift by themselves or in addition to a piece of camping cookware.
While we are here – any independent hiker would highly appreciate a good old fire-starting kit.
9. Opinel No 10 Stainless Steel Folding Knife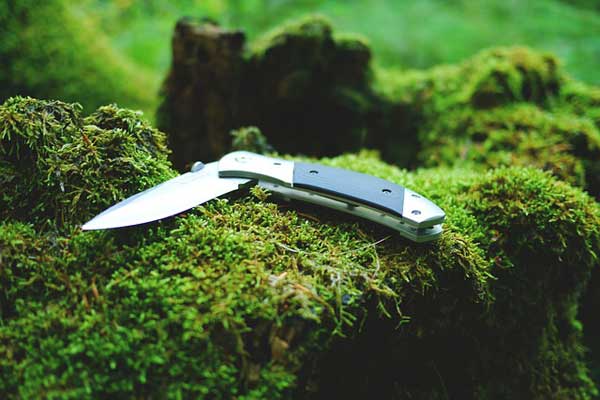 This knife is designed for the kitchen, but folding knives are versatile tools, and a great gift for campers. One can use this knife to slice a piece of fruit, cut twine or tape or even as a means of self-defence.
The Opinel No. 10 has a stainless-steel straight edge blade that reaches 3.94 inches, which is anti-corrosive and easy to maintain, and a lovely beechwood handle with a natural varnish finish. A Virobloc ring locks the blade in position (open and closed) so that it can be handled safely.
This is a go to gift for the campers that like to put their survival skills to the test.
See more of the safe hiking knives here.
10. Lodge Cast Iron Skillet 8 in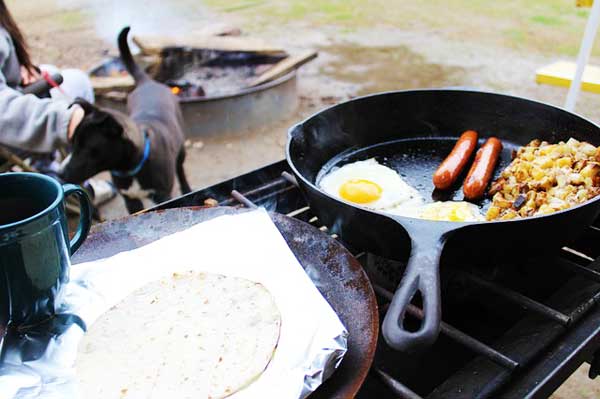 There's no better material to use to cook over a fire than cast iron. It's easy to clean, durable, naturally non-stick and even fortifies food with iron. Heat is evenly distributed in iron cookware and this is great for high-heat fire cooking as well as slow coal cooking.
The Lodge Cast Iron Skillet is a popular shape, as it is deep enough to make one-pot meals, breads or desserts and the 8-inch size is easier on the wrists than bigger versions. It's a great size to cook for 1 or 2, and is a perfect camping gift.
Although this is probably your best bet, some campers carry all their gear in a backpack, so cast iron might be adding too much weight. In that case have a look at these outdoor frying pans instead, you should be able to find a good lightweight option too.
11. Gibbon Classic Line TreePro Slackline Set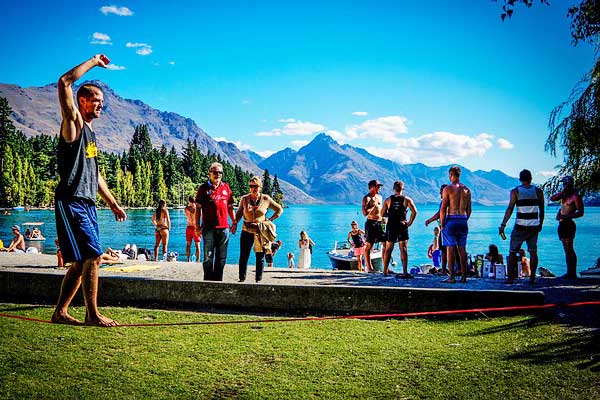 Slacklining is a popular pastime amongst campers and outdoor junkies. You can set it up at the same time as propping up your tent and leave it there for the rest of your stay to act as a quick source of fun.
The Gibbon Classic Line TreePro Slackline consists of a 41ft stitched-loop slackline that's easy to handle and suitable for both beginners and pros. The line comes with an 8 ft. stitched-loop ratchet band (with an integrated ratchet cover) and tree and line protection. It can withstand 40kN.
This is the perfect gift for someone who likes to have some fun and goof around (or desperately needs to improve on their balance).
Have a look at other great sacklines here.
12. Therm-A-Rest Tranquility 4 Tent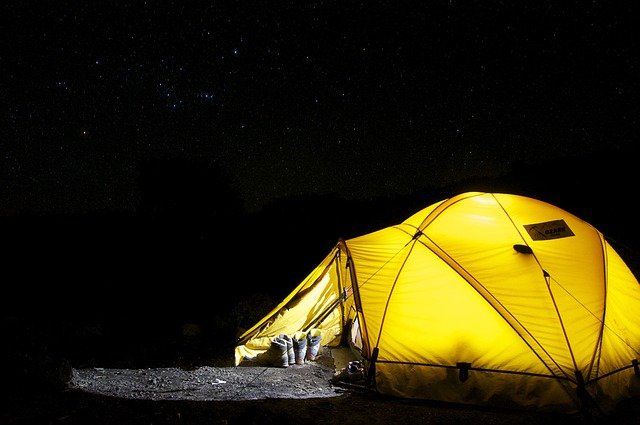 This is a great gift for the family campers – the Therma-A-Rest Tranquillity 4 Tent is roomier than it looks, and can sleep 4 people comfortably.
The 5-hub pole structure makes for an easy and quick setup, and the tent is fully freestanding so that you can be moved with ease.
The vestibule is already attached to the tent body so requires no extra setting up (plus you don't have to sleep with the rainfly if you wish), and it includes integrated mud mats, pocket organization and utility loops so that users can hang things out of the weather.
Although this would be on a more expensive side of gift-giving, there are some light tents you might be able to get also. Backpacking category of tents is usually the best ones for campers who carry their gear.
See some other good examples here.
Love Pinterest?
Help others discover the best camping gifts. Pin it!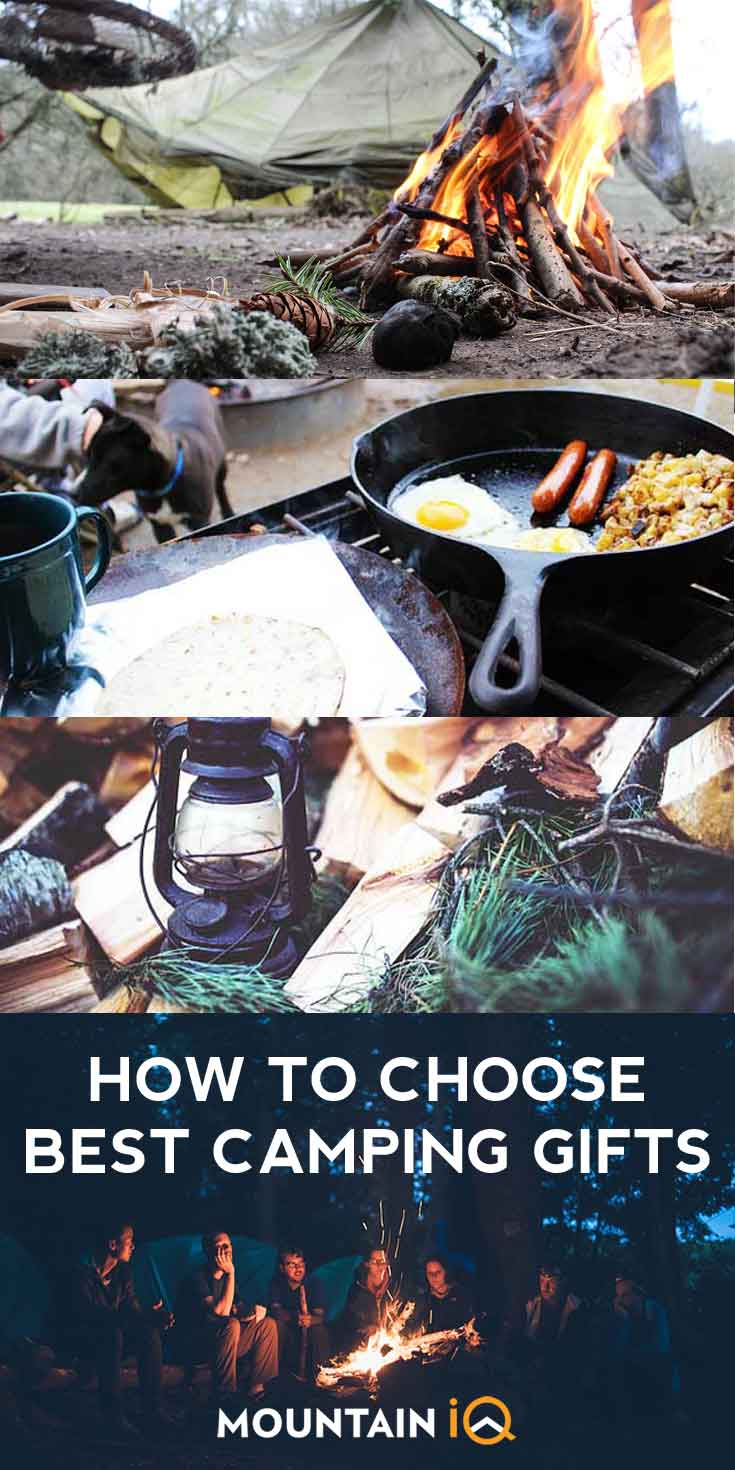 Tags: Best Camping Gifts, Best Gifts for Campers