This guide to the 10 best hikes in Asia will aid you in choosing the best trek for your trip to Asia.
From Bhutan to Japan to India, there is something for everyone. We're sure you'll find your hike here.
Let's jump in!
Top 10 Best Hiking Trails In Asia
10. Chadar Trek In India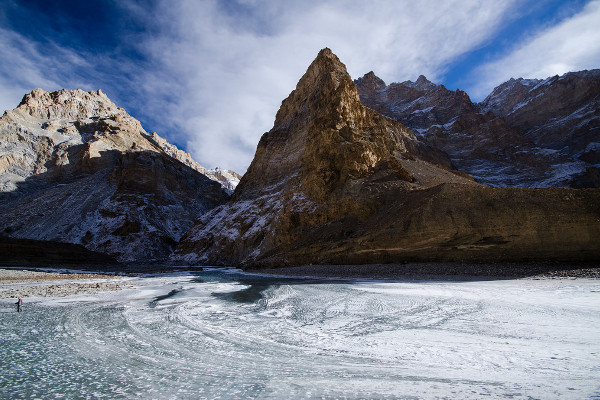 Lovers of the unique and extra special will most definitely fall for the Chadar Trek across a frozen river in India.
Although not many people can say they have trekked across ice in Southern Asia, this hike has been highly publicised by both the Discovery and National Geographic TV channels. We are perplexed as to why people aren't flocking there in extremely high numbers.
Surprisingly, the Chadar Trek is not particularly difficult and can be completed without any prior trekking experience. All you need is will power and enthusiasm.
Make no mistake, though: temperatures both during the day and the night are extreme. You can expect temperatures to be about minus ten degrees in the day and minus 20-25 at night. It is my no means a cop-out hike.
9. Kashmir Great Lakes Trek In India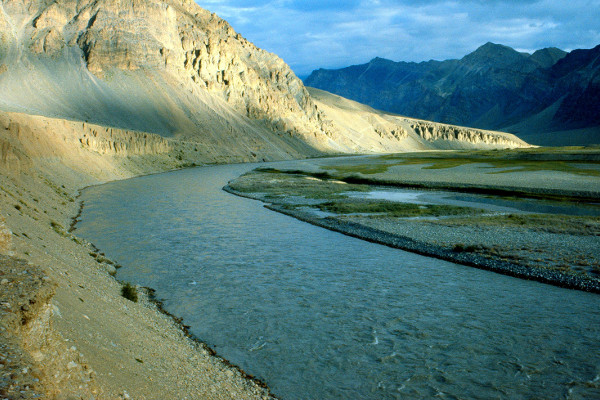 The Kashmir Great Lakes Trek is one of the largest Indian trekking attractions. The beautiful blue skies and vibrant green grass makes you feel so fresh and alive during the adventure. Alongside this are seven glacial lakes, all of a stunning emerald colour.
There are three high passes to cross over during the hike, so having prior trekking experience is essential. Due to the remoteness of the location, emergency medical attention may take anything from 24-48 hours, so knowing what you're doing is important.
Avid trekkers who enjoy tranquility will find a deep solace in this trek, we're sure of it.
8. Markha Valley Trek In India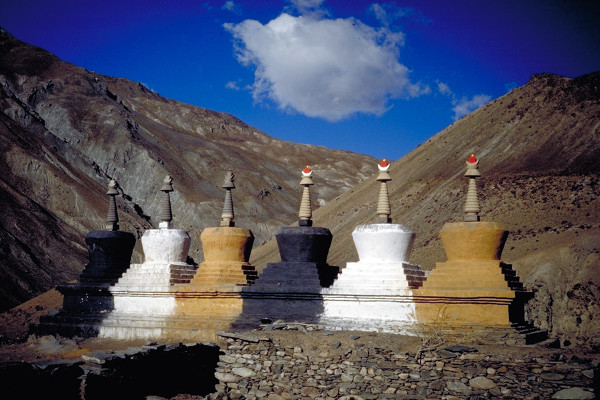 There is little not to like about the Markha Valley trek in Ladakh, India. It is one of the driest regions in the Indian Himalayas and gets little rainfall and even less heavy snowfall.
The weather will most likely be on your side, but, once again, altitude sickness is something you will be at high risk of experiencing. As you encounter two Himalaya mountain passes at over 15,000 feet tall, you're going to need to take it slow and look up acclimatization in more detail. Prior trekking experience is also recommended for this trek due to the severity of the altitude.
Immersing yourself in Tibetan culture as you trek past prayer flags that decorate canyons in a gorgeous fashion and hiking through lots of wild roses, the Markha Valley is a stunning place to spend time in.
7. Chomolhari Trek In Bhutan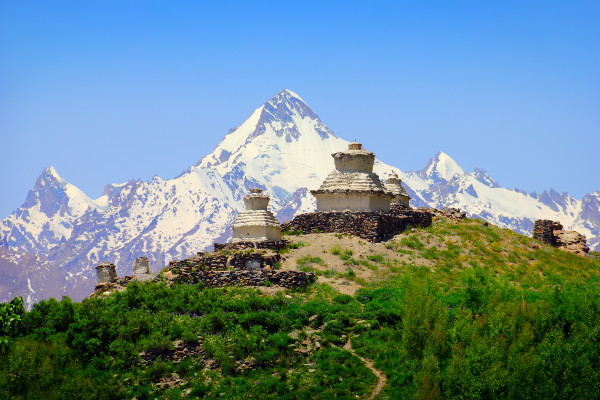 If you're tight for time but still want one of the best hikes in Asia, the Chomolhari Trek is a great hike you should consider. It is high altitude and pretty rugged but can be completed in a relatively short space of time.
Taking you through luscious meadows, past herdsmen and their yaks and up rough hills in what is claimed to be the happiest in the world, the Chomolhari Trek seems too good to be true. But it is indeed true.
One thing you should bear in mind, though, is the altitude. You go from 2,500 metres to 4,940 metres and spend ten days on a high alpine landscape in Bhutan most people can't even dream of.
Make sure you have a proper guide on trek too as you will really need someone with expert knowledge of the area and locals to ensure safety.
6. Druk Path Trek In Bhutan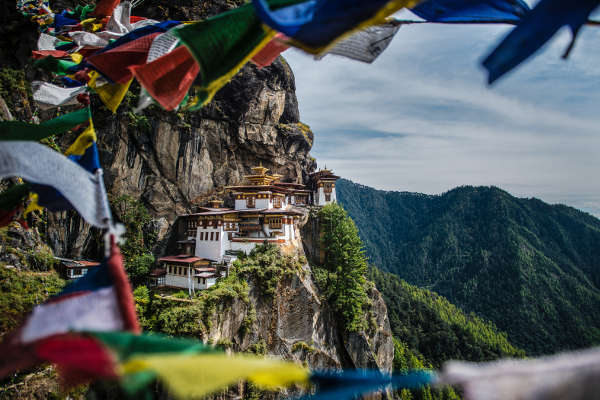 Bhutan plays host to some of the most astonishing treks in the world. The kingdom is one of Asia's finest and the Druk Path trek is a great introduction to hiking in this part of Asia.
While there is no specialist knowledge or expertise required, awareness of altitude sickness is necessary. As the track ascends over 4,000 metres, you'll need to be wary of taking it slow and steady. You don't want to have to call the helicopter in!
This trek allows you to get a view of a jaw-droppingly beautiful building, a Dzong. They are ancient and prominent buildings that had many previous uses to the Bhutanese: places of worship, houses to important members of state and defence of the kingdom were some of the uses of these structures.
5. Mount Kinabalu In Malaysia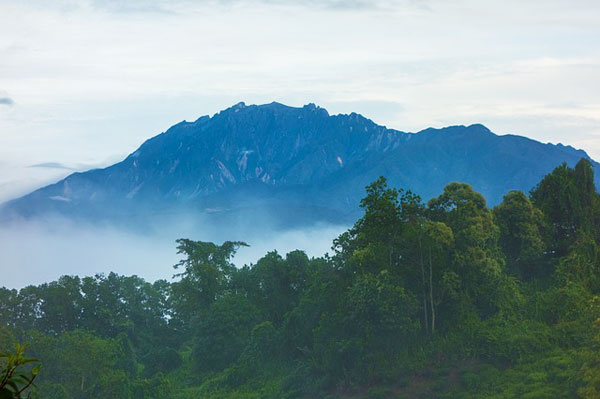 Malaysian Borneo is a stunning part of the world that is underrated in value. Mount Kinabalu is the highest mountain in Malaysia and also has a touching meaning behind it.
In the Second World War, the spirits of those who were made to participate in death marches in Borneo and died (as most of the soldiers did) are said to live on in the clouds surrounding the peak of the mountain. It is a sacred place for the Malay people and the mountain itself is gorgeous.
Anyone who has an interest in history and Malaysia will love trekking Kinabalu. And wherever else you go in Borneo, you'll see that mountain in the backdrop.
Check out Lonely Planet's guide to Borneo, which includes all of the amazing things to do in the country.
4. Mount Fuji In Japan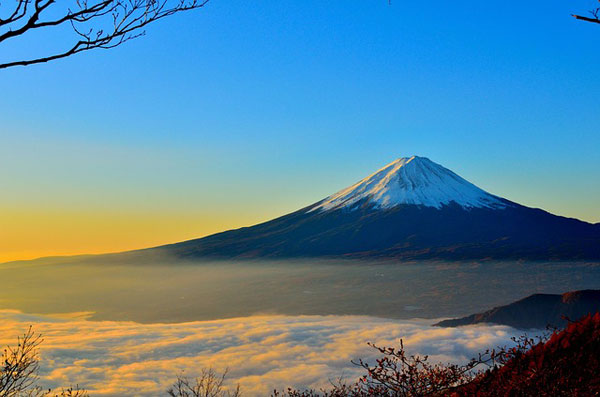 Japan's highest mountain is Mount Fuji and, although it looks much better from far away than up close, the vista from the top is stunning.
At 3,776 metres, altitude sickness is still something to bear in mind. You are advised to tackle this mountain at a slow and steady pace and if you lack trekking experience, you should climb between early July to mid September. At that time, the mountain is usually free of snow and the mountain facilities are open.
For those wishing to explore one of the most interesting Asian cultures and have a good hike a the same time, then Mount Fuji in Japan for you.
Check out the Climbing Mt. Fuji guidebook by Richard P Reay.
3. Rara Lake Trek In Nepal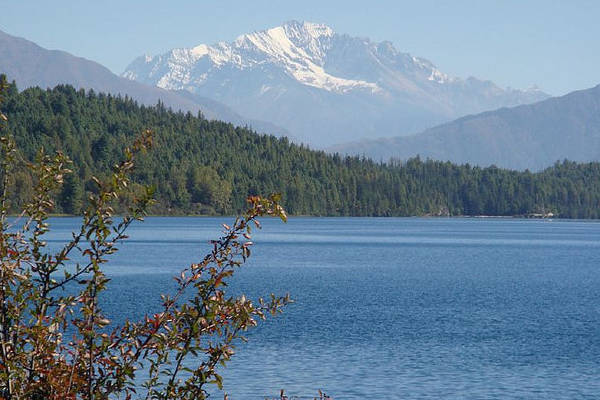 The Rara Lake trek is one of the great alternative treks in Nepal. The oval-shaped Rara Lake, located 10,040 feet above sea level, is the largest and deepest lake in Nepal. And perhaps the most stunning of them all.
Lovers of literature will also probably find a home away from home on this hike. Many travellers have been inspired to write poems about the Rara Lake, one describing it as "a shimmering blue jewel".
Around the lake are tall pillars of rock (known as Malla stones) which feature inscriptions of the sun and moon, thought to date bakc to the 12th Century when the Malla kings ruled the region.
2. Limi Valley Trek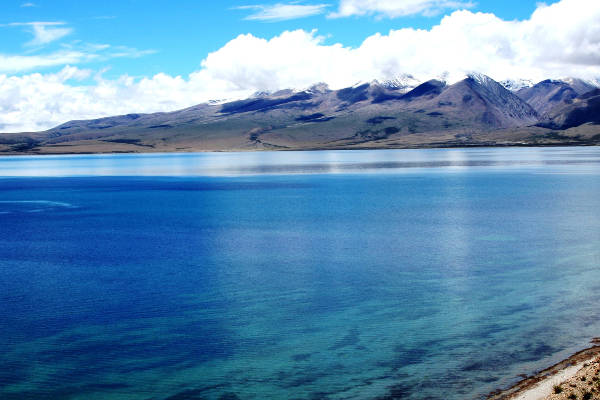 Nepal is also home to some hidden gems, the Limi Valley Trek being one of them. It runs close to the Tibetan border and follows the old salt trading and pilgrimage route.
Huma, the district you hike through, was only opened to trekkers in 2002. Few have made the journey to see the gorgeous wildlife like the Himalayan bears, wild horses, blue sheep and mountain eagles. Even fewer have seen a snow leopard, but it is possible if you're lucky.
1. Everest Base Camp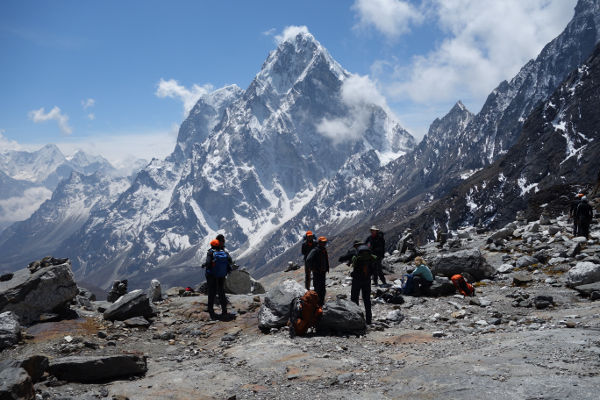 Of course, we have to start with the Everest Base Camp. It's the most popular trek in Nepal and rightly so – it's a part of Everest!
While you don't need any amazing trekking skills, prior experience is a good thing to have under your belt. You should also make sure you're mentally prepared, among many other things, so that you increase your chance of reaching the 5,300 metre summit.
For stunning views, a physical challenge and bragging rights, the EBC is for you.
Tags: Best hikes in Asia, Hiking in Asia, Best Asian hikes