Since the 1450s, Machu Picchu has been a sight to see. It is thought that the ancient archaeological site was either built as a country residence for an emperor or a sacred place of worship. Either way, trekking to this breathtaking location is an experience you will never forget. We can guarantee that.
What we know you will definitely need if you wish to follow the Inca Trail is a permit. Since 2012, it has not been possible to trek the Inca Trail without one.
This article tells you about the Inca Trail permit system and how exactly it works.
The Inca Trail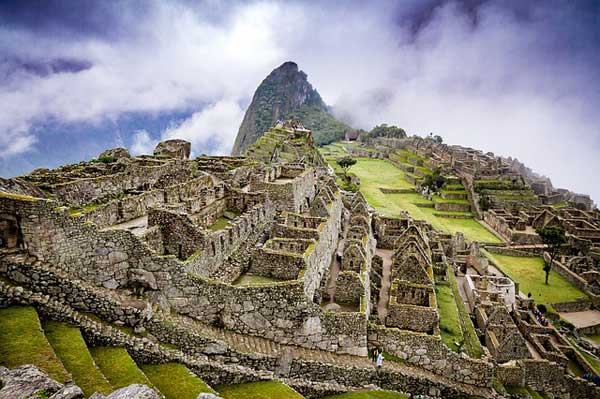 The Inca Trail is the most famous of all the trekking trails to Machu Picchu.
It is unique in the respect that it is the only trail that leads directly to the Inca ruin. The Incas would have taken this route on their way to Machu Picchu from the Sacred Valley. This is perhaps one of the main reasons for the Inca Trail's immense popularity.
Due to concerns about tourism's impact on the glorious historical trail, there are only five hundred trekkers allowed per day. Throughout February, the Inca Trail is actually closed for restoration.
If you want to be one of the five hundred trekkers, you'll need to secure a permit in advance. Around half of the available 500 permits are for guide staff and porters, so you'll need to make sure you are ahead of the game.
Securing A Permit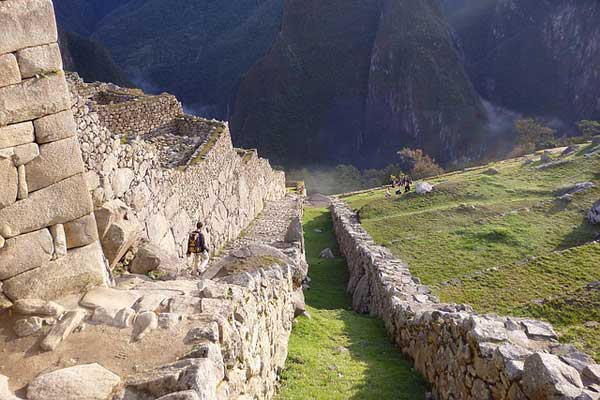 To make sure you aren't being ripped off or scammed by an agency, we recommend ensuring you get a permit with a reputable company. To get our recommended operator, undoubtedly one of the best operators on the Inca Trail, contact us.
You'll know if an agency is genuine if they ask you for a non-refundable deposit and there is no waiting or cancellation list. Permits only go on sale for all operators in early January of the current year. Permits are non-transferable and non-refundable.
When applying for a permit, you will need to supply passport details, your full name, nationality and date of birth to your tour operator. As well as this, you will need to provide the full name of those you are travelling with.
To see what dates permits are available, you can check on the official website for the Inca Trail to Machu Picchu. Please note, only registered operators can secure permits for the Inca Trail, but you can buy tickets for Machu Picchu directly through this website.
Top Tips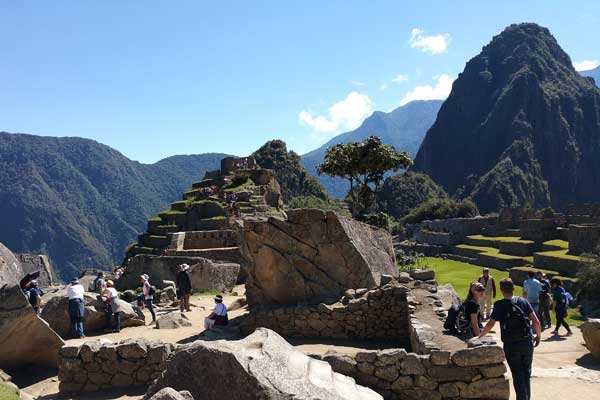 We know that there is a lot to remember in the heat of excitement when travelling to Peru.
What we really suggest you remember to do is take forms of identification on the Inca Trail with you. You must take your passport that you have used to book the trek as there will be check points along the way.
If you have renewed your passport since booking, worry not! We recommend that you take at least two photocopies of that passport on the trek as well as your new passport. This way, you can still continue with the journey.
Weather at Machu Picchu is unpredictable and depending on what time of year you visit, nights can be cold. We think it is definitely worth packing a waterproof as there is always the possibility of a shower.
Some thermals are also recommended if you are visiting during the months of May through to September. Cold spells are to be expected during this time of the year.
For a detailed packing list for a multi-day trek, see here.
The Inca Trail has much to offer. It passes through some historical sights that deserve an individual visit of their own while offering a gorgeous view at all points. We think that sometimes the popular option is the best.
It is pretty easy to see why the Inca Trail fits in with this.
For more information on the Inca Trail and permits click here.