Welcome to our guide to trekking in Patagonia!
Our aim at Mountain IQ it to provide our readers with free information and useful advice to help you get ready for an incredible trekking experience.
Patagonia is an incredibly varied trekking destination that provides a stunningly wild and beautiful landscape.
Preparation is now the key to having a successful trekking adventure.
Below we have provided a overview of useful information that will help you before your trek. These are our most frequently asked questions. Where appropriate we have provided links to more in depth guidance articles within the Trekking in Patagonia section of our site.
Trekking in Patagonia – Overview
Patagonia is fast becoming one of the leading trekking destinations in the world, and it's easy to see why! Soaring rock formations, colossal glaciers and stunning forests make Patagonia a trekker's paradise.
Lying on South America's southern frontier and covering some 400,000 square miles, Patagonia is a wild landscape that is both barren and beautiful. The spaces are large, the granite spires high, and the rivers pristine. The open landscapes are wind-swept and empty, and you'll have many of the trails to yourself as you explore this vast and stunning area.
Patagonia is without doubt a land of extremes. In the west the land is home to some of the most beautiful temperate rainforests on the planet whilst the east experiences some of the most ferocious winds in the Americas. Patagonia is also home – quite surprisingly – to the world's seventh-largest desert.
For trekkers, the headlining acts include Torres Del Paine national Park, Teirra Del Fuego National Park, the Chilean Lake District and, of course, the famous Mount Fitzroy. Each area is a spectacle in natural beauty and all offer both multi-day treks and short day hikes. Favourites include W Trek in Torres Del Paine and the Fitz Roy Trek.
Almost all major treks in Patagonia are on well worn trails and there is very little chance of getting lost. Ranger huts are dotted along the bigger trails and you'll find a fair amount of free campsites throughout the region. Remember though, the more popular routes often limit the amount of trekkers and you'll need to book early to avoid disappointment. Campsites also book up early and you'll often need to prove you have a booking to obtain a permit – this is only necessary on certain treks, particularly in the Torres Del Paine region.
On this page of the website we have provided a comprehensive overview on everything you'll need to know before trekking in Patagonia.
Happy Browsing!
Get In Touch
Get a trek operator recommendation
Would you like to contact a responsible and trustworthy trek operator with competitive prices? Get some free, no obligation advice for your Bhutan Trek.
Get In Touch
Trekking in Patagonia – Routes
Being such a wild and beautiful landscape, Patagonia is packed with literally hundreds of trekking routes.
The three most popular trekking routes in Patagonia are the 'Torres Del Paine Full Circuit Trek',  the 'Torres W Trek' and the 'Fitz Roy Trek'. All three treks offer something very different in terms of landscapes and difficulty.
Below is a brief description of each route.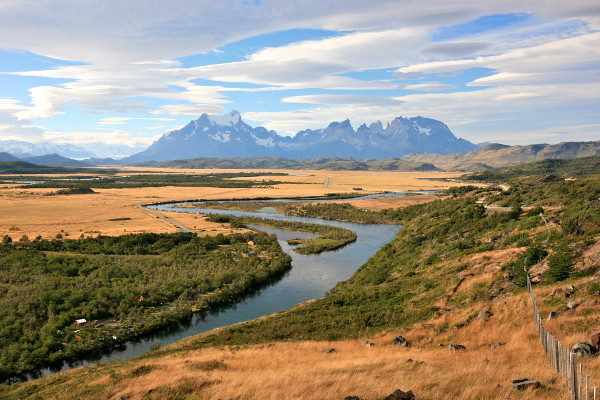 Torres Del Paine Full Circuit Trek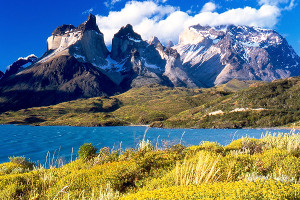 One of the greatest and undiscovered treks on earth, the Torres del Paine Full Circuit is a brilliant mix of stunning landscapes and unrivalled panoramic views. The trail is 130km long and trekkers generally take 7 to 9 days to complete it, although often more experienced trekkers do it in less than 5 days! Torres del Paine National Park was designated a World Biosphere Reserve by UNESCO in 1978 and is home to some of the most diverse flora and fauna in South America. The Full Circuit leads trekkers on the standard 'W' Trek before continuing around the back end of the park to Refugio Dickson. Hikers then climb up and over John Gardner Pass before descending back down to Campamento Grey.
Torres Del Paine W Trek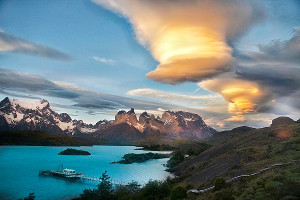 Probably the most popular trek in Patagonia, the Torres Del Paine W Trek is fast becoming one of the most well-respected short hikes in the world due to the trails incredible scenery. The trek generally takes in the region of 5 days to complete (depending on fitness) and leads visitors into the very heart of the national park through vibrant forests, soaring granite peaks and colossal glaciers. The trail is 100km long and begins with an excellent boat ride near the Grey Glacier and finishes with a beautiful sunrise at the famous Torres on the last morning.
Fitz Roy Trek
One of the most well-known landmarks in South America, Mount Fitz Roy has been an emblem of Patagonia for many years. It's easy to see why this mountain has become so well known. At 3,375m, the soaring rock formations stand out like jagged peaks, creating one of the most dramatic landscapes on earth. Also known as Cerro Chaltén, Mount Fitz Roy is located on the border between Argentina and Chile near the village of El Chaltén on the Southern Patagonian Ice Field. The trek is generally around 30km in length and takes 3-4 days to complete depending on how much walking you wish to do each day. Whilst the landscape is one of rugged beauty, the weather is just as rugged with high winds and frequent storms.
Best Short Hikes in Patagonia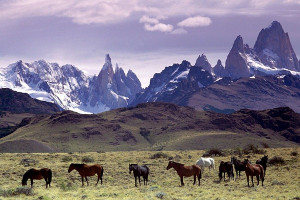 Although Patagonia is home to some incredible multi-day hikes, there are actually countless shorter hikes available for visitors with a little less time on their hands. Day hikes to Mount Fitz Roy are extremely popular as you can get the classic peak photo to take home! There are also some fantastic short hikes if you want to visit a glacier, such as the Cerro Castillo Glacier walk and the El Morado Glaciar Trek. For more information on the best short hikes, please see our article here.
Best Treks in Patagonia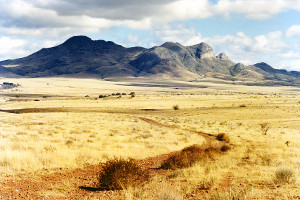 Being home to such a wild and open landscape, Patagonia is packed with awesome treks that will leave you wanting to come back time and time again. The three most famous treks are without doubt the 'Fitz Roy Trek', Torres Del Paine Full Circuit trek and the W Trek.  The Fitz Roy swings you around the famous mountain over 3-4 days, whilst the  'Torres Del Paine Full Circuit trek' takes you on a circuit of the national park. The W Trek is a simp,y a shortened version of the full Circuit Trek. For a detailed article on the best treks in Patagonia, please click here.
Best Time To Trek In Patagonia
The brilliant thing about trekking in Patagonia is that all of the treks never reach high altitudes, therefore the region is made accessible all year-round. To give you a sense of the seasons, we have written an overview of each below.
Spring – (September to November)
If you want warm, clear weather but without the crowds, this is a perfect time of year to visit the park . Although it's certainly not as warm as the high summer months, the skies during Spring are still clear and you'll get incredible views across the wild landscapes. Spring is also the best season to see flowering flora in the region and witness the breeding season of the wildlife.
Summer – (December to March)
This is the high season for both temperatures and tourists. The trails are at their capacity during this period and the parks often feel quite busy. However, the trade off is fantastic weather to travel in. The summer months are also the time in which alternative activities such as horse riding, mountain biking and kayaking are offered. Probably the best period for the active type or for inexperienced trekkers.
Fall – (March to June)
Probably our favourite season. The landscape simply comes alive with blazing colours as the trees and grasses begin their journey into winter. The trails also begin to empty out during the Fall and the clear landscape views are still common. Be wary though, ferocious winds are frequent during this period and you'll need to bring the appropriate gear.
Winter – (June to August)
Although the majority of refugios are closed during this period, this season is certainly the most quiet and you'll often have the trails to yourself. This is also the coldest period with strong winds, frequent storms and wintery nights. Most suitable for hardy trekkers who are looking for a quiet experience in the wilds of Patagonia.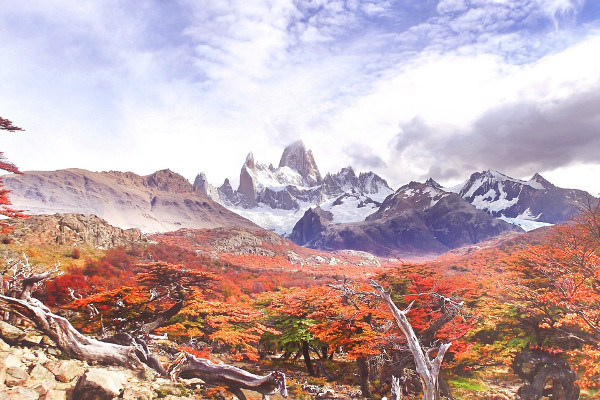 Trekking in Patagonia – Packing List
The trekking gear you choose to take with you to Patagonia will very much depend on what route you intend to take and what season you intend to trek in.
To help you prepare we have provided a comprehensive multi-day trek packing list. The packing list provided includes a number of essential trekking items. Many of these items such as sleeping bags, tents, water bottles etc can be rented at park entrances across Patagonia, however, for the of important pieces of kit we strongly recommend taking with you to South America.
This detailed multi-day trek packing list provides you with very useful gear recommendations. The gear we recommend has been tried and tested by countless trekkers and will serve you well on any multi-day trekking experience.
If you plan to trek in Bhutan independently then you'll need to keep weight down.
Here are some essential trekking gear items we strongly advise to bring with you, for more information see our hiking packing list.
Hiking boots
Sleeping bag
Clothing
Trekking poles
Sunglasses
Daypack and Duffle Bag
Headlamp
Other accessories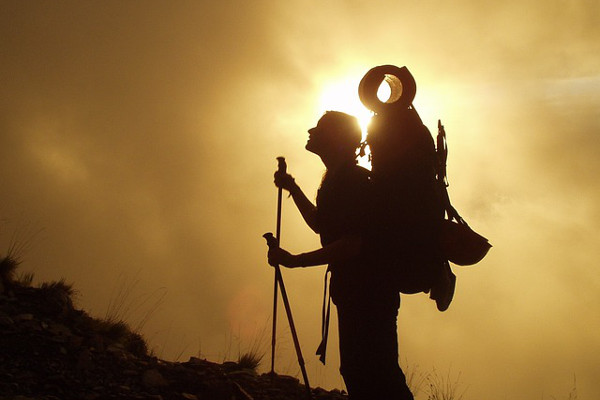 Trekking in Patagonia – Costs And Permits
Tourists entering Chile from America and the UK do NOT need a visa if the intended trip is under 90 days. If you pan to stay longer than three months then you will need to consult with your local Chilean embassy as to the policies regarding this.
Depending on where you plan to trek, a trekking or park permit may be needed. For instance, trekkers looking to hike in Torres Del Paine National Park are required to have a permit. However, park permits can be purchased at the entrance gates for a minimal fee if you can produce proof of campsite bookings.
If trekking with an operator this should all be taken care of by them prior to your trip – always check though.
For the Fitz Roy trekking region there is no permit required.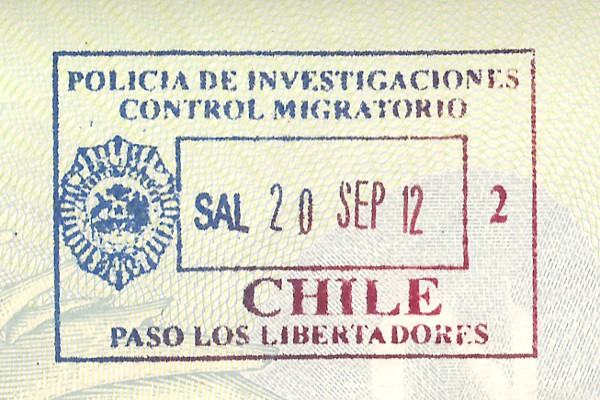 Trekking in Patagonia comes with some obvious risks. Many of the treks are multi-day and take hikers well away from populated areas. Although no high altitudes are involved, rescue remains expensive in remote locations.
We therefore recommend taking out trekking travel insurance policy if you plan to trek or travel in Patagonia.
Read this article to understand what you should look for in a trekking and travel insurance policy.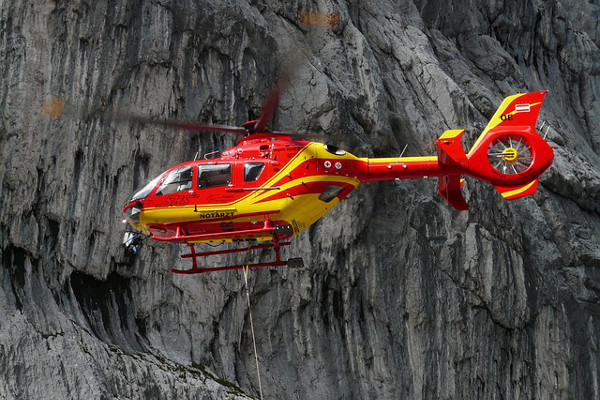 Get a Trek Operator Recommendation
Pop your details in the form and you will receive a price competitive quote from our trusted trekking operator.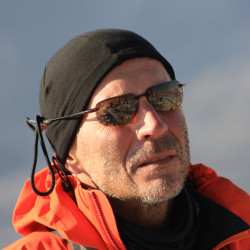 Brilliant service guys! The operator you recommended is absoultely fantastic. Fast, responsive, amazing track-record and great prices! Thanks
Often described as the End of the Earth, Patagonia hosts some of the most impressive and un-touched landscapes on our planet. Located at the southern most tip of South America, the Patagonia region stretches across [...]
A land forgotten by time, Patagonia is a true wilderness and one of least touched landscapes on earth. Located along the southern tip of South America, Patagonia boasts a wide array of landscapes that never [...]
Located on the southern tip of South America, Patagonia is one of the last untouched wilderness on earth. A landscape of jagged mountains and pristine glacial lakes, Patagonia is famed for its diverse flora and [...]
If you have any other questions or queries regarding trekking in Patagonia, please contact us and we'll get back to you as soon as possible.
Thank you and happy trekking!
Tags: Trekking in Patagonia, Patagonia Treks, Hike Patagonia, Hiking in Patagonia