Located on the southern tip of South America, Patagonia is one of the last untouched wilderness on earth.
A landscape of jagged mountains and pristine glacial lakes, Patagonia is famed for its diverse flora and fauna.
If you're a hiker then Patagonia will be your heaven! With countless trails, stunning vistas and very few tourists, it's easy to see why Patagonia is fast becoming one of the foremost trekking destinations on the planet.
While some of the more notable trails such as the Fitz Roy Trek and the Torres Del Paine Circuit are lengthy treks, there are countless day hikes available in Patagonia to suit all levels. There is even a totally new trail just launched in Chile.
To help you decide we have summarised our Best Day Hikes in Patagonia. See here for a list of easy treks in Patagonia or for a detailed overview see our guide to Trekking in Patagonia.
Patagonian Day Hikes
1. Refugio Frey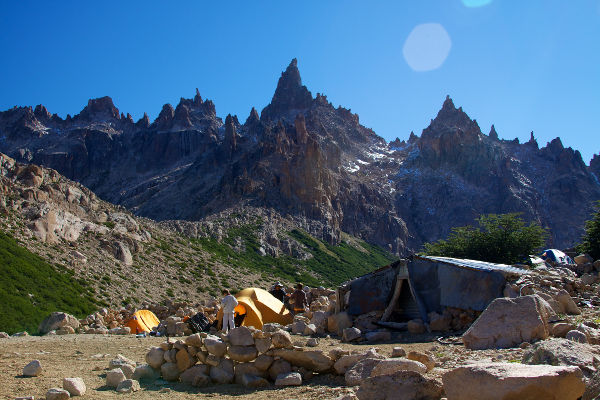 Consistently ranked as one of the best day hikes in Patagonia, the Refugio Frey is classed as a moderate hike and will take you all day.
You set off from the ski resort in Bariloche with the aim of ascending to the Refugio Frey for lunch. There are several routes up – the slower (and easier) forest path, or the direct path over the rocks and boulders.
In our opinion, the best option is to turn the trail into a loop by choosing the boulder route up and the forest walk on your way back down. Once at the top you'll get stunning views of the surrounding lakes and be able to chill out in the nice bar and chat to some locals.
2. Cerro Castillo Glacier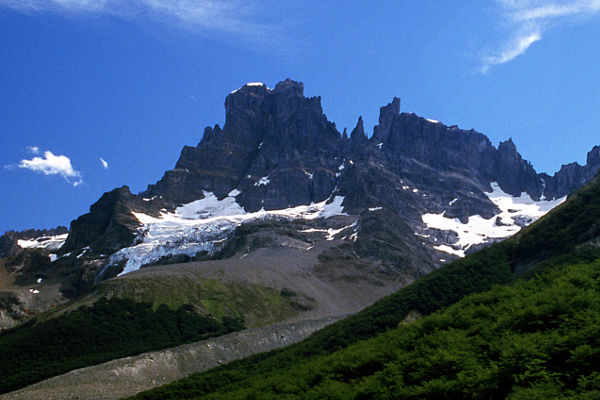 If you want to see one of the famed blue glacial lakes of Patagonia then this trek is for you. With its extraordinarily clear blue waters, the Cerro Castillo lake looks like something out of a fairytale and you will be truly amazed at the quality of the crystal clear waters.
Although a fairly long hike, it's certainly possible to do it in a day, just remember to set off early from Villa Cerro Castillo.
Once at the top you'll be rewarded with panoramic views of the surrounding mountains! If you're feeling very brave, maybe take a dip in the bright blue waters!
3. Exploradores Glacier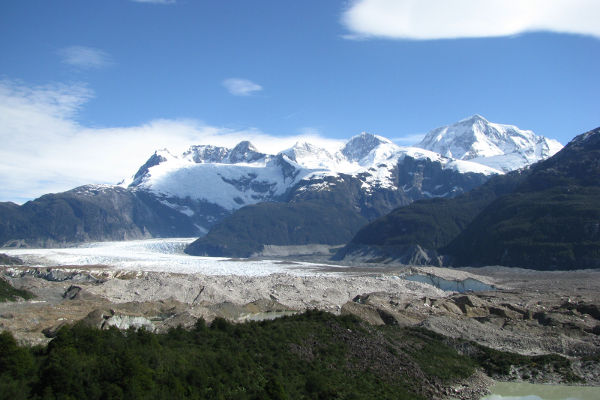 If you're after ice caves then this is the best option. Many parts of Patagonia are only now becoming open to the public and Exploradores Glacier is one of them. Even the locals were unaware of this glacier until 5 years ago and, as such, the area is still very much unexplored by tourists.
You set off from Puerto Rio Tranquilo from where it is a solid 4 hour hike each way. The last couple of hours requires a fair amount of climbing over rocks on the glacier moraine, but the reward is a stunning array of ice caves to explore!
This trek is only offered as a guided tour and you'll need to pay a local agency around $60.
4. El Morado Glaciar Trek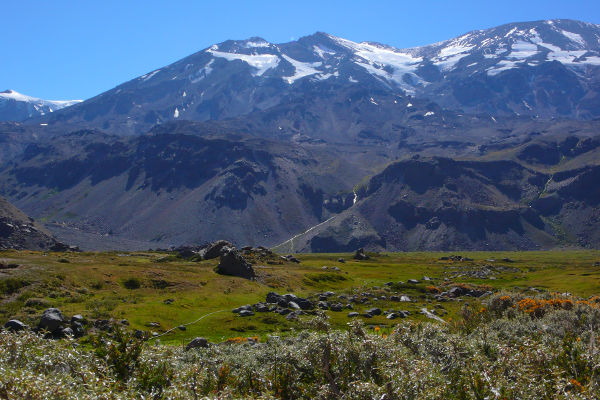 One of the best day treks to get up close and personal with a large glacier! Located close to Santiago, this trek is one of the least known routes in the region and you'll be lucky to see another person.
The climb towards the glacier takes roughly 3-4 hours (depending on your fitness levels) and you'll get incredible views of the surrounding lakes once at the glacier.
The lagoon directly below you will be filled with floating ice and you could challenge yourself to take a dip! Also make sure to keep an eye out for giant hummingbirds and mockingbird species.
5. Fitz Roy Trek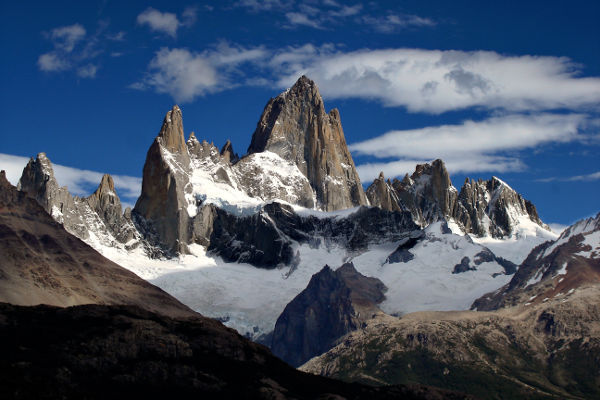 No hiking list in Patagonia would be complete without seeing Mt Fitz Roy! Made famous by the Patagonia brand emblem, Mt Fitz Roy is without doubt Patagonia's mot recognisable landmark.
Although there are several multi-day trekking options around the mountain, it is perfectly possible to do a day hike to the view point above El Chaltén.
Most of the hike is dead flat and easy, however, the last hour is fairly steep and you'll need to take it slowly. If this seems like too much hassle, then there is always the chair lift to the Condor lookout point.