On this page you will find a comprehensive and impartial guide to the Torres del Paine Full Circuit. We are not a tour operator, but we can put you in touch with our recommended partner, click here.
As this is a very long and detailed article on the Torres del Paine Full Circuit, we recommend using the quicklinks below to navigate to the sections that interest you most. Alternatively, you can bookmark this page for future reference.
Torres del Paine Full Circuit
Please use the quicklinks below to navigate the guide.
One of the greatest and undiscovered treks on our planet, the Torres del Paine Full Circuit is a vibrant mix of stunning landscapes and unrivalled views.
Located on the southern tip of South America, the Torres del Paine National Park was made a World Biosphere Reserve by UNESCO in 1978 and hosts some of the most diverse flora and fauna in the Americas. Home to spectacular glacier, emerald lakes, ancient forests and tranquil rivers, the Full Circuit of Torres del Paine is fast becoming one of the most popular treks in South America.
The trek is 130km long and hikers generally take 7 to 9 days to complete it, although more experienced trekkers often do it in under 5 days! However, the John Gardner pass is often closed due to bad weather and it is always advised to add a few extra days in to your itinerary to accommodate this. When the pass is closed the best option is to hike back to Campamento Los Perros and stay there for another night or two.
The Full Circuit takes hikers on the standard 'W' Trek before continuing around the backside of the park to Refugio Dickson. Trekkers then climb and over John Gardner Pass before descending back down to Campamento Grey.
The circuit is considered a fairly good entry level trek as the elevation remains relatively flat and trekkers generally stay near sea level. Therefore, unlike some of the more famous treks in Nepal, altitude sickness is not an issue on the circuit. The trail is very well signposted, making it near impossible to get lost. Water can be found throughout the circuit and ranger stations are dotted along the route. The only concern along the route is the weather. Patagonia is famously windy and produces frequent storms that often make trekking quite dangerous. Always be aware of the weather forecast and, if travelling with a guide, follow their lead and advice.
Please Note: As of 2016, the CONAF has now limited the amount of people who can trek the circuit to 80 per day. Hikers must make a reservation if trekking without an operator and you'll need to trek counterclockwise. It is also advised to book campsite early as they book up very quickly, particularly the free ones!
Get a trek operator recommendation
Would you like to contact a responsible and trustworthy trek operator with competitive prices? Get some free, no obligation advice for your Annapurna Circuit Trek.
Get In Touch
A beautiful video overview of the Torres Del Paine Full Circuit by Backpacker Steve.  The video is very detailed and is 12:29 long.
Below is a detailed Torres Del Paine Full Circuit itinerary. Please note that this is a typical Torres Del Paine Full Circuit itinerary. There are sometimes great differences in trek length depending on weather and trekking experience. The itinerary provided is the standard 8 day trek option.
Day 1: Puerto Natales – Campamento Serón (12 km)
Today is the beginning of your adventure! You leave early from the town of Puerto Natales and take your transportation to the Torres Del Paine park administration office which lies at the southern end of the national park. You will probably arrive around lunch and, by the time you sort the admin elements, you will probably get under way around 3pm. It's always best to start from this point as the views of the park stretch out before you. You begin by trekking for several hours before you bed down at Las Carrettas – one of the free camping grounds.
Day 2: Campamento Serón – Refugio Dickson (18km)
Today you can have a leisurely breakfast before beginning you trek sometime around 10-11am. You begin by trekking along a river path before ascending up and over a small pass. There will be heavy winds near the top and you'll need to be careful with your footing. In the afternoon you'll arrive at lake Dickson where there is a campsite. Enjoy your campsite as you take in the beautiful lake and surroundings.
Day 3: Refugio Dickson – Campamento Los Perros (11 km)
Another day of beautiful scenery lies ahead. Take a leisurely breakfast and begin your short trek mid morning. The trail leads uphill through a forest and you'll get fabulous views back over lake Dickson. After crossing the river several times you'll come to Mirador Britanico where you get incredible views of both Glacier Los Perros and the Glacier lake! From here your campsite is just a short 20 minute walk.
Day 4: Campamento Los Perros – Paso (12 km)
Make sure you leave early – around 6am – to get the most out of the long day ahead. Today is possibly the hardest day as it encompasses crossing a fairly high pass. You begin by walking uphill for 3 hours as you make your way through a lovely forest before coming out onto an open rocky terrain. There will be orange path markers along this point and take care if the weather is coming in as you will need to turn back if it becomes severe. When you reach the highest point of the pass you'll be greeted with a stunning panoramic view that stays with you as you continue over the trail. There will most likely be tremendous amounts of wind and you may need to crouch at the top just to stop from falling over! At lunch you'll arrive Campamento Paso where you stay the night. If you have energy, take a little look around the gorgeous area.
Day 5: Campamento Paso – Refugio Grey – Paine Grande (21 km)
Get up early as you have a long day trekking ahead! You begin by hiking downhill for 4-5 hours getting incredible views of Grey Glacier as you descend. After a long morning you'll reach Refugio Grey where you have lunch. Make sure to take a look around the area as it is truly breathtaking. After lunch you will continue downhill for 2-3 hours until you reach Paine Grande where you camp the night. If you have the energy then explore the area and get the camera out!
Day 6: Valle del Frances – Los Cuernos (22,5 km)
Make sure you get up early for this is one of the tougher and longer days on the Full Circuit Trek. Try to leave around 8am and head towards Campamento Italiano. The trek will take you several hours and you'll get a nice breather when you arrive. Once in camp, leave your main bag there and continue with your day pack to Mirador Frances. The Mirador is roughly a two hour walk away and when you arrive you can have lunch and take in the beautiful surroundings. After your break you head back down to Campamento Italiano to retrieve your main pack and then continue walking for several hours until you reach Los Cuernos campsite where you stay the night.
Day 7: Los Cuernos – Campamento Torres (20 km)
This is your last full day of hiking on the circuit. After a leisurely breakfast, you should head off around 9am towards Campamento Chileno. Your trek begins on flat ground as you make your way along the Lago Nordernskjöld. After a few hours you'll come to a sign saying "shortcut to Chileno". Take the shortcut and walk for several hours until you reach the Refugio Chileno. you can have lunch here before continuing on. After lunch you will walk uphill for an hour until you reach Campamento Torres. Leave your bags here and head upwards for 45 minutes until you reach the Torres! Have well-deserved break whilst you take in the beautiful views. After heading back down, make sure you hit the sack early as you'll need to be up before sunrise the following day!
Day 8: Torres – Puerto Natales (10 – 15 km)
today you have get up early (around 5am) to get the sunrise views at the irador of the Towers! Sunrise happens around 6am in summer and there is just a short walk to the viewing and picnic area. If you're lucky with the weather, you'll get a stunning view and witness one of the most beautiful sunrises on our planet! If it's raining in camp, don't give up – the weather is often very different up near the viewing area and weather can clear fast. After your sunrise moment, head back down to camp and pack up all your gear. From camp you head down to the Hotel Las Torres which take roughly 3 hours. From there you can either walk to the park entrance or take a minibus for a small fee. The bus back to Puerto Natales leaves at 2pm from the entrance.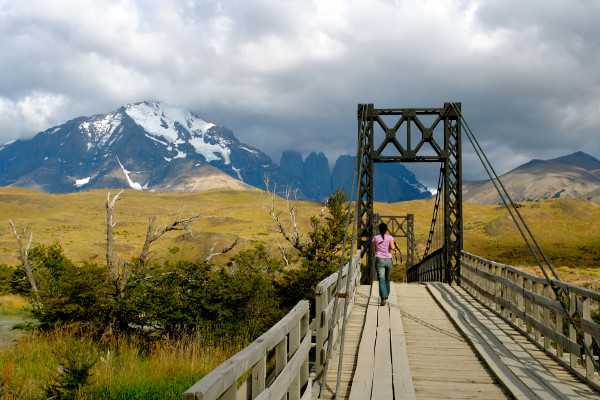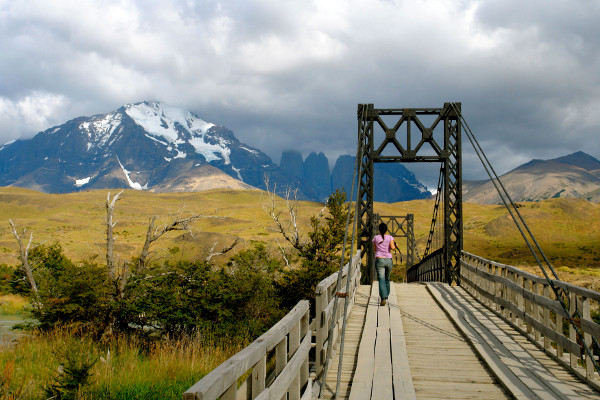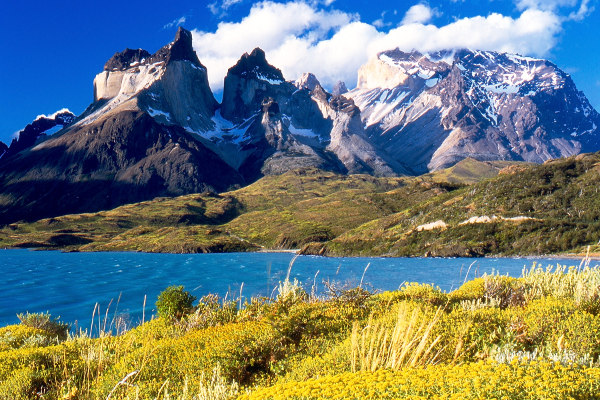 The Torres Del Paine Full Circuit is situated within Chile near the southern tip of South America. The park itself is located 112 km north of Puerto Natales and 312 km north of Punta Arenas.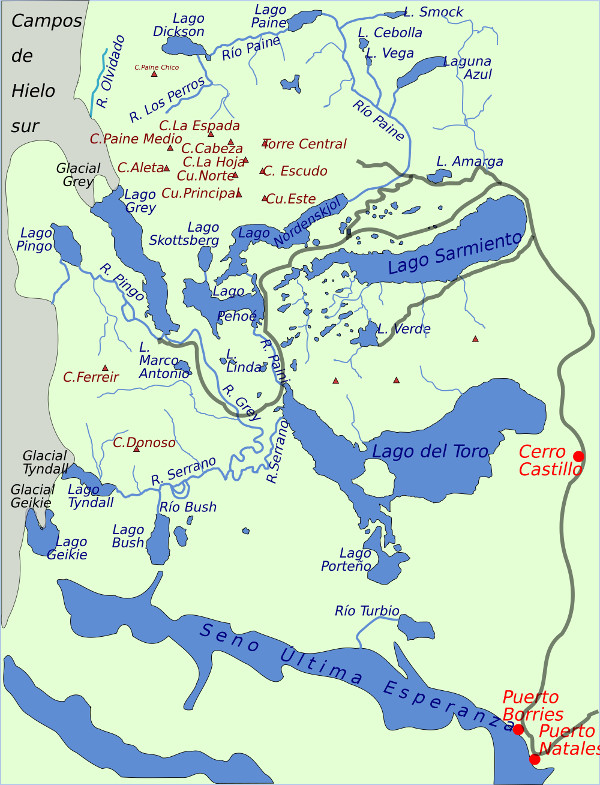 The best map we have found for the Torres Del Paine Full Circuit is the Torres del Paine Waterproof Trekking Map by Sergio Zagier. The map provides a compressive satellite relief, contour lines, shelters, timed trails, camping and inns.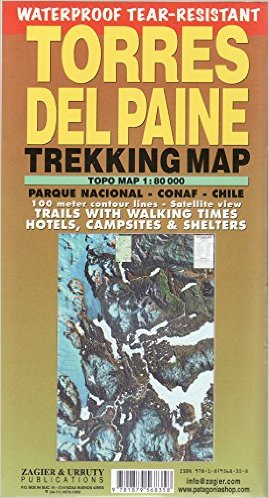 The one guide book that stands above all other is Trekking Torres del Paine: Chile's Premier National Park and Argentina's Los Glaciares National Park by Rudolf Abraham. The guide book covers eight major trails within the park including the Full Circuit and the 'W' Trek. Maps, tips and detailed information is provided for each trek and the book is a must for trekkers hiking solo.
Other guide books available include 'Fodor's Chile: with Easter Island & Patagonia (Travel Guide)', 'Backpacking in Chile: Travel Guide & Trekking Guide for Independent Travelers' and 'Torres del Paine (Chile) 1:50 / 100,000 Trekking Map, GPS, waterproof' by Trekking Chile.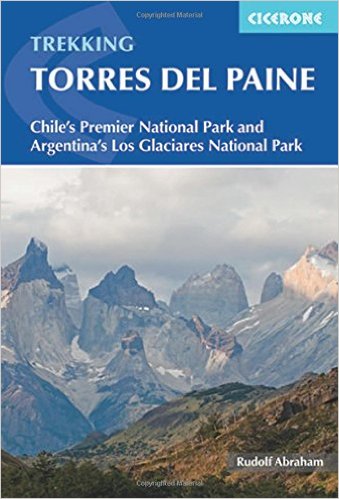 Frequently Asked Questions
Below we have provided detailed answers to the most frequently asked questions on the Torres Del Paine Full Circuit Trek.
The cost of an Torres Del Paine Full Circuit Trek varies depending on when you book flights, when you trek (out of season tends to be a little cheaper) and whether to trek with a local or western trekking agency, or independently.
We have provided a detailed Torres Del Paine Full Circuit Trek Cost article here but in summary you should budget for the following key expenses:
Visa, Vaccinations, Insurance etc: ~$300-$500
Equipment (buying and hiring): ~$500-$800 – camping gear can be rented at the park entrance for $200.
Return flights to Punta Arenas: ~$1,500
Tour Agency: ~$1,000 for a cheap local agency to ~$2,500 for a pricey Western trekking agency. You could do an independent trek for less than $300 as many of the campsites are free. You will need to book early though. this price includes food, park entrance and camping. Food can be purchased from refugios throughout the park, however, it is very expensive.
Tips: ~$10-20
Misc (additional food, unplanned travel / hotels ect): $50
Total Costs: $2,500 – $5,000
Yes, a permit is required to enter the park. However, the permit is simply purchased a the entrance gate and cost around $30 US in the high season and $15 US in the low season. To obtain the permit, the park officials will need to see that you have booked your camping accommodation in advance.
The Torres del Paine national park can actually be trekked all year-round which makes it one of the most accessible trekking regions in the world. To give you a sense of the season, we have written an overview of each below.
Spring – September to November
This is a great time of year to visit the park if you want warm, clear weather but without the crowds. Although not quite as warm as the summer months, the skies are often clear and you'll get stunning views across the park. This is also the best season to see flowering flora in the region and witness the breeding season of the wildlife.
Summer – December to March
This is the high season. Although the trails are at their capacity now, the weather is also at its warmest and you'll get the most clear days on your trek. If you're the active type, then summer is also the period when you can horse ride, kayak and mountain bike alongside your trek!
Fall – March to June
Our favourite season. The landscape comes alive with colour and the trails start to empty out as days become colder. The wind is often ferocious, but the spectacularly beautiful views are worth it!
Winter – June to August
Although the majority of refugios are closed during this period, this season has the benefit of being the most quiet. There will be very few other visitors and you'll have many of the trails to yourself. This is the coldest period though and you will certainly experience cold nights and high winds.
There is almost no risk of altitude sickness on the Toress Del Paine Full Circuit Trek. The highest point reached is under 700 meters which is far too low to bring on altitude sickness.
The Toress Del Paine Full Circuit Trek is not considered a difficult trek as there is very little elevation gain throughout the trek. The trek can be done over a longer period depending on your fitness levels and there are plenty of rest points. A solid level of fitness is still required though as you will still be walking a number of hours each day.
Trekking the Toress Del Paine Full Circuit Trek requires a number of essential pieces of trekking clothing and equipment. The Toress Del Paine Full Circuit Trek is a multi day trek that travels through a number of landscapes.
Many pieces of equipment can be rented at the gate, but we recommend bringing the most important pieces of gear with you.
Essential items include:
Trekking shoes
Sleeping bag
trekking trousers
waterproof jacket
trekking socks
Trekking insurance is always a must. Although unlikely, accidents do happen and can cost a lot of money, especially when you consider the cost of rescue from remote destinations. It is also a great idea to take out travel insurance for other related risks of travel such as loss of baggage, stolen gear, delays and damaged equipment.
Although this article focuses on Nepal Trekking, it is still a great resource for any travel insurance related questions – travel and trekking insurance in Nepal
Get a Trek Operator Recommendation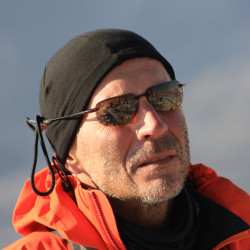 Brilliant service guys! The operator you recommended is absoultely fantastic. Fast, responsive, amazing track-record and great prices! Thanks
Pop your details in the form and you will receive a price competitive quote from our trusted trekking operator.
Coming Soon!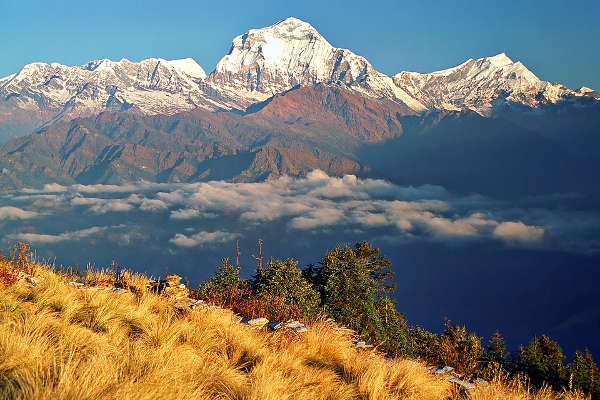 The Annapurna Base Camp trek is one of the most popular hikes in Nepal. The scenery and trekking experience in the Annapurna Sanctuary is quite simply amazing. You will see the complete Annapurna massif on the ABC trek. Discover the Annapurna Base Camp Trek.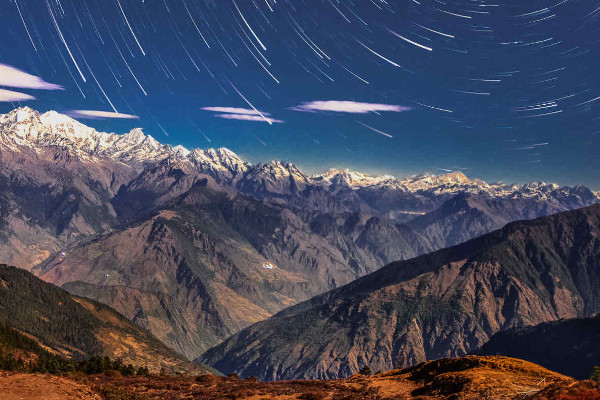 The Langtang Valley Trek is a relatively easy trek and is often far less busy than other popular treks in the Everest and Annapurna region. The trek can be done in seven days, however, it usually takes 10 to 12 days. Discover the Langtang Valley Trek.
The Everest Base Camp Trek is one of the most popular and iconic treks in Nepal. Trekkers get to retrace the early footsteps taken by Sir Edmund Hillary and Tenzing Norgay on their historic Everest expedition in 1953. Discover the Everest Base Camp Trek.