The best time to visit Patagonia depends on personal preferences and what you hope to experience. Weather, the possibility of wildlife sightings, and crowds (or lack thereof) will determine your best time to hike Patagonia
Of course, other factors might influence your decision on when to plan your trip. This includes the availability of popular trails (like the W Trek and O Trek in Torres Del Paine). You may also want the option of other adventure activities, such as skiing or kayaking.
In this guide, I break down hiking conditions in Patagonia month by month. I've included insight based on my own adventures in this region.
Best Time to Trek in Patagonia: Factors & Seasons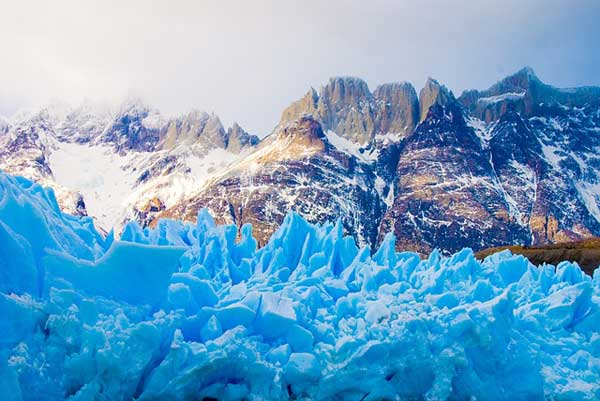 When Is The Best Time To Visit Patagonia For The Weather?
For ideal weather conditions, the best time to hike Patagonia is between November and March. Days are usually warm and comfortable – however, look out for extremely strong wind speeds.
Because of the relatively moderate climate, it is most popular to travel in Patagonia during the summer. El Chalten and Torres Del Paine are particularly packed over this time. I hiked Fitz Roy in January and, as someone who hates crowds, will definitely not make that mistake again!
However, it must be said that even in the busiest summer months, the region is so expansive. Other than those areas mentioned above, you will never feel overwhelmed by crowds.
The hikes will always be relatively peaceful and you may actually enjoy encountering a friendly face every now and then. The only real crowd-related difficulty that you will experience during summer is that hostels and campsites fill up fast. Make sure that you book accommodation well in advance.
When Is The Best Time To Hike Patagonia To Avoid The Crowds?
If you are looking for total seclusion, then you might want to look at trekking Patagonia in the shoulder months. Shoulder seasons are during spring and fall (September-October and April-May). In these months, there are much fewer people on the trails.
You will be treated to some spectacular blooms in the spring and can expect gorgeous auburn colors, and dazzling sunsets in the autumn. Wildlife is more visibly active.
Another perk to visiting Patagonia in the shoulder seasons is that many hostels lower their prices. Your budget can stretch further and you can backpack through Patagonia for longer!
These periods are a little colder. You will need to bring extra warm layers. These months also have the advantage of not being so incredibly windy.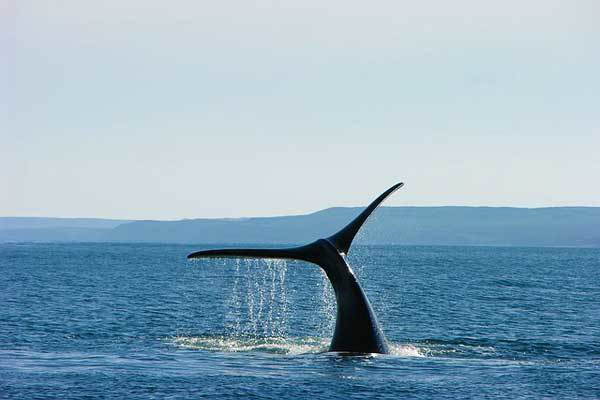 When Is The Best Time To Visit Patagonia For Wildlife?
One of the highlights of visiting Patagonia is the opportunity to see a variety of exotic wildlife. Rheas, guanacos, pudus, puma, and condors are just a few of the incredible species that you might come across.
Most of the animals are technically active all year round. However, your best chance of seeing them is during off-peak tourism months. When the parks are quieter more of the shy animals tend to emerge.
This means that the shoulder months and the winter time promise a greater chance of glimpsing something exciting.
If you are keen to see the overwhelmingly populated pods of Southern right whales, head to Valdes Peninsula between the end of May and December. Here, you will likely also spot orcas, dusky dolphins and elephant and fur seals throughout the year.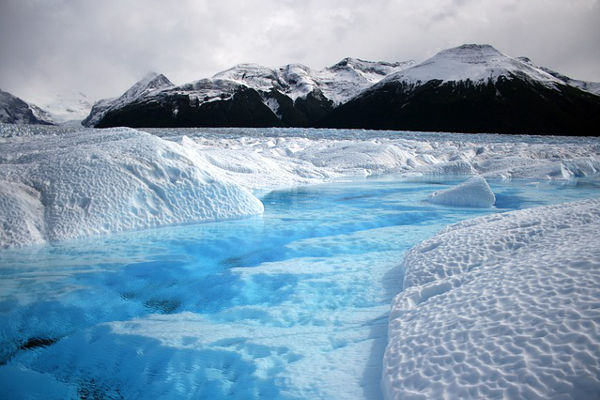 Can You Hike Patagonia During Winter?
Winter (June-August) is not the best time to hike Patagonia. I'd strongly advise against planning a hiking trip at this time. It is bitterly cold and many trails and attractions are completely closed.
If you happen to be visiting during the winter, don't miss seeing the Perito Moreno glacier which is particularly impressive over the cold months. For a unique experience, book a dog-sledding adventure near Ushuaia.
Sports enthusiasts should also visit Bariloche for some of the best skiing on the continent. This beautiful town is often called the 'Switzerland of Argentina and has the best chocolate in the country.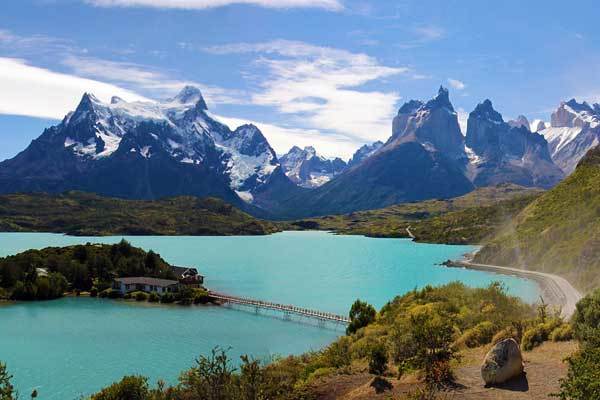 Patagonia Climate – What To Expect
As mentioned above, because of Patagonia's size, it is impossible to provide accurate weather predictions about Patagonia as a whole. Different regions within the area experience microclimates. You might encounter temperatures or rainfalls far outside the region's average.
Patagonia Climatic Regions
The Patagonian climate is dependent on the South Pacific westerly air currents. These winds travel across the Andes where they lose much of their humidity. By the time they reach Patagonia, the air is dry and the wind speed is largely unpredictable.
However, Patagonia can be divided into two primary climatic zones – the northern and southern.
The northern region is generally warmer, and sunnier and experiences less dramatic wind. The southern sections get a lot colder and experience heavy snowfalls and frosts during the winter.
Taking these trends into consideration, it is important to check the annual climate statistics for the specific places that you plan on visiting. Do this before you decide which on the best time of year to visit Patagonia.
You may also like:
Summary of Seasonal Conditions In Patagonia
Spring
Duration: Late September to end of November
Overview: Warm days and cold nights. Good for hiking. High winds and possibility of rain (particularly during September). Less crowded, better prices at hotels and hostels. Experience beautiful spring colours, high chance of spotting wildlife.
Average Temperatures: Lows around 36F (2C), highs around 64F (18C) (these figures vary)
Rainfall: High chance during September and early October, average around 40 mm
Daylight: Between 12 hours and 17 hours each day
Wind speed: Generally, around 15 – 20 km/h
Summer
Duration: December until early March
Overview: Warm days and cool nights, good for hiking. Incredibly strong winds, possibility of rain, crowded hostels (book early) and lower chance of spotting wildlife.
Average Temperatures: Lows around 41F (5C), highs around 72F (22C) (these figures vary)
Rainfall: Average between 60 mm and 75 mm
Daylight: Between 13 hours and 17 hours each day
Wind speed: Can reach up to 120 km/h
Fall
Duration: Late March until May
Overview: Cool days and cold nights, low wind, possibility of rain and even snow during May. Better time for spotting wildlife, fewer crowds. Better prices at hotels and hostels. Experience breath-taking sunsets. Still good for hiking.
Average Temperatures: Lows around 32F (0C), highs around  50F (10C) (these figures vary)
Rainfall: High change of rain towards the end of the season, average up to 90 mm
Daylight: Between 8 hours and 11 hours each day
Wind speed: Generally, around 15 – 20 km/h
Winter
Duration: June until early September
Overview: Cold in the day and freezing at night, low wind speed, high likelihood of rain and snow storms. Not suitable for hiking – many tracks are inaccessible. Fewer crowds, good wildlife spotting. Visit Perito Moreno glacier, and Bariloche. Skiing is best during August and September. Logistically more challenging to travel.
Temperatures: Lows around 28F (-2C), highs around 43F (6C) (these figures vary)
Rainfall: High chance of rain, average as high as 100m in certain regions
Daylight: Between 8 hours and 12 hours each day
Wind speed: Generally, around 15 – 20 km/h