Whether an avid hiker or just a beginner, we can all agree that without the correct gear, hiking can be a nightmare.
So, what better way to let your outdoor loving friends and family know you care by gifting them with fantastic outdoor gear to make their hiking experience more enjoyable.
To lend you a helping hand, here is a list of the best hiking gifts to suits every need.
Best Hiking Gift Ideas Under $150
1. Outdoor Hammock – Hiker Hunger Premium Outdoor Hammock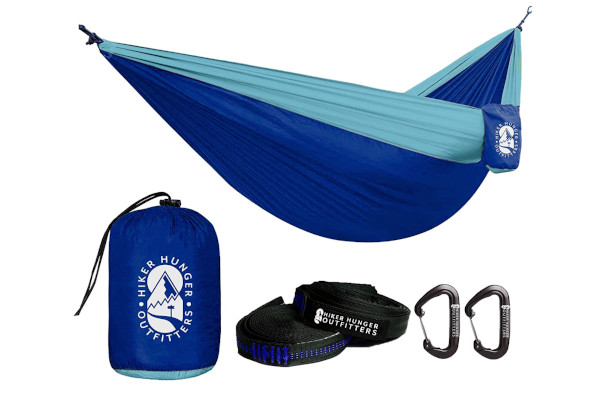 What better way to kick back and relax after a long hike than lounging in a hammock. This amazing all-inclusive hammock bundle comes with triple stitched tree straps and strong 24kn carabiners to make setting up your hammock easy and stress free.
The actual hammock is made of durable, tear resistant parachute fabric which is large and comfortable. It spans 11'x6.6' feet and can hold a whopping 600lbs.
Two people can comfortably fit in the hammock at the same time, meaning it is the perfect gift for your partner as you can enjoy it together when relaxing during a hike.
See a full list of great hammocks here.
2. Headlamp Flashlight – Foxelli USB Rechargeable Headlamp Flashlight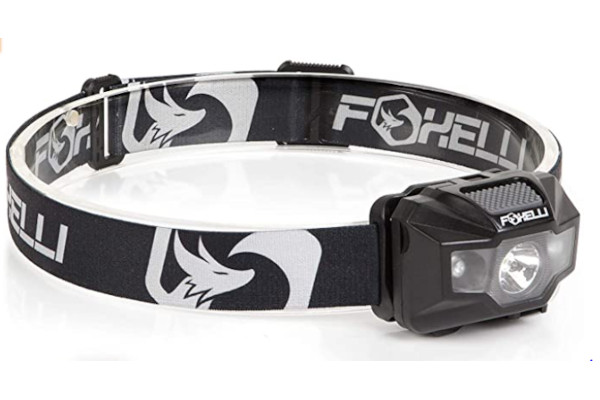 When camping or hiking after dark it is integral to not only be able to see where you're going and what you're nut also have your hands free, making a headlamp flashlight essential.
The Foxelli Headlamp is fully charged in 4 hours and can provide up to 40 hours of constant light on a single charge. 180 Lumen led technology allows for the light to reach up to 300 feet.
The headlamp is durable and can withstand heavy rain, cold, heat and is rated IPX5 which means it is resistant to any splashing. There are a variety of both red and white light modes and the comfortable adjustable strap makes it easy to wear, the headlamp only weighs 2.4 ounces.
The light is also adjustable up to 45 degrees making it the perfect gift for long distance runners and hikers alike.
See a full list of great headlamps here.
3. Hydration Pack – Gelindo Insulated Hydration Backpack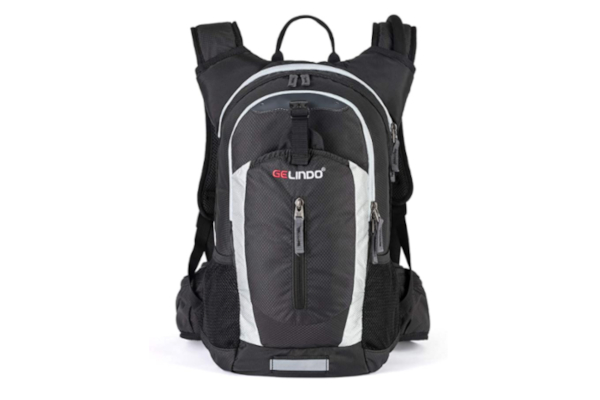 This backpack is perfect for those gruelling day hikes. This spectacular hydration pack is BPA free and has a water bladder which can hold up to 2.5 litres of liquids and stays cool for up to 4 hours.
Not only does the 18-litre backpack house your water bladder but it also has a variety of different compartments to hold all your other essentials.
The backpack has 4 large compartments and other smaller purpose driven compartments to hold smaller items. The backpack is comfortable and breathable due to its adjustable straps and breathable mesh making it the perfect hydration backpack.
The pack also comes with a 100% satisfaction guarantee if you or your loved one is not happy.
See a full list of great hydration packs here.
4. Original Swiss Army Knife – Victorinox Swiss Army Knife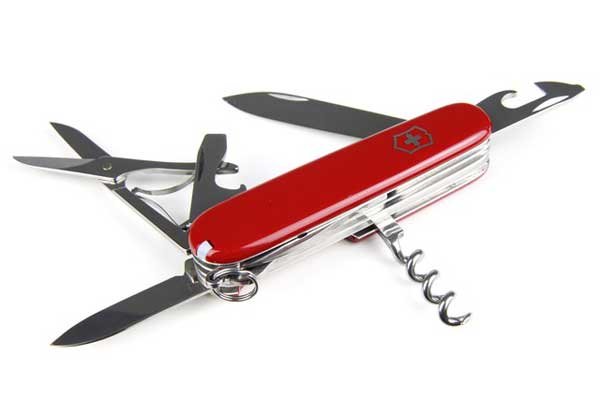 One of the best things about this particular Swiss army knife is the amazing range of colours and patterns one can choose from, with everything from the American flag to pink camo, there is definitely a pattern your loved one will enjoy.
Apart from the fun colours and patterns this swiss army knife is incredibly useful. It has 7 functions which include a 1.25" blade, nail file (which, with its design can also double as a flathead screwdriver), scissors, screwdriver, keyring, tweezers and a toothpick.
It is made from stainless steel and with the correct handling and care can last for years. It is sharp, lightweight and fits perfectly into your pocket.
See full list of hiking and camping knifes here.
5. Microfiber Towel Set – 9th Wave YuccaTowl Microfiber Premium Towel Set of 2 (XL, M)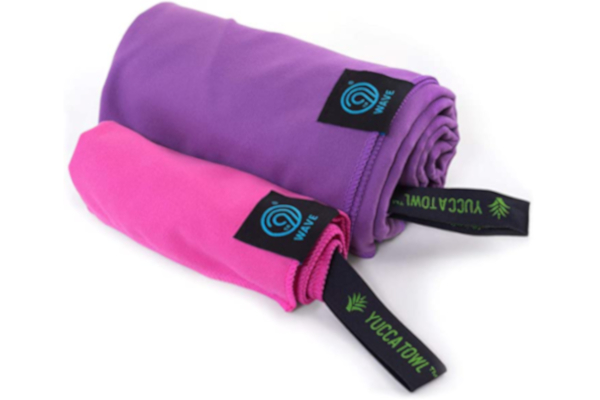 What better way to cool off from a hike than a dip in the river and what better way to dry off than a microfiber towel. These towels are lightweight and compact and have been designed specifically for hiking, camping and other physical activities.
They are ultra-soft and ultra-absorbent. The towels are able to soak up to 6 times its weight in water and is fast drying so you won't have to pack a wet towel into your bag.
They are hypoallergenic and antibacterial meaning mildew and bacteria growth won't be a concern. The towels are gentle on your skin and hair and thus are a great gift for any outdoor enthusiast.
6. Trekking Poles – TYTN Carbon X Poles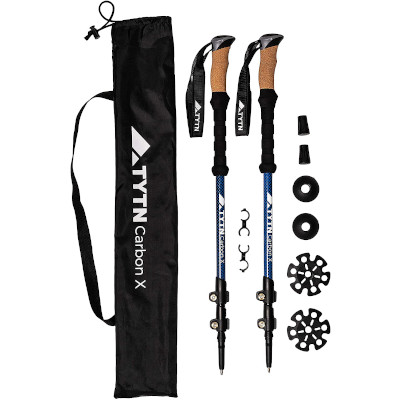 Trekking poles have many uses from clearing obstructions to supporting and balancing, they are the perfect gift for any hiker, whether an expert or just a beginner.
The No products found. by TYTN Gear are made from 100% carbon which is a natural anti-shock material, this also makes the poles very lightweight with the weight of each pole being 7.6 ounces.
The trekking poles are collapsible and come with a carry bag which can be stored within your backpack. The poles have a comfortable grip which is moisture wicking and conforms to the shape of the hiker's hands.
The Hiker Hunger Trekking Poles are the strongest and lightest poles in the outdoor market. The recipient of the gift is bound to ecstatic with this useful and well-designed product.
See a full list of great trekking poles here.
7. Waterproof TPU Dry Bag – Duc-Kit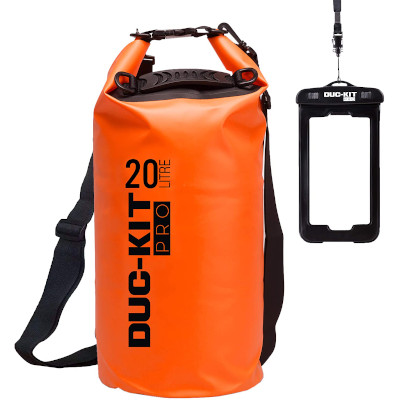 This dry bag is non-toxic, PVC, BPA and phthalate free as well as recyclable making it the perfect gift for your environmentally conscious friend.
The No products found.  is airtight and will not tear, stretch or crack and remains flexible no matter what the weather conditions. The Duc-Kit promises to keep your belongings dry and safe and is easily stored when not in use.
The adjustable shoulder strap, high quality buckles and high frequency welded seams make it a practical and reliable choice not only for hikers but for those who enjoy water activities such as kayaking.
See a full list of great dry bags here.
8. Cutlery – Outlery Portable Cutlery Set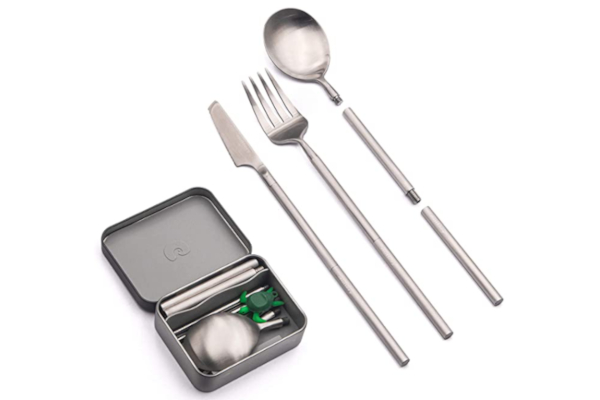 At MountainIQ, we focus on promoting the importance of sustainability while enjoying your hike. Rid your pack of single-use plastic by investing in this portable cutlery set by Outlery.
The set includes a stainless stell knife, fork and spoon, all housed in a nifty little 3.2 x 2.5″ tin. Clean-up is easy with this set, and only requires you to rinse it with water and dry with a napkin.
The company is passionate about outsourcing their production to responsible facilities and by incorporating as many recycled materials as possible.
9. Beverage Container – Camelbak MultiBev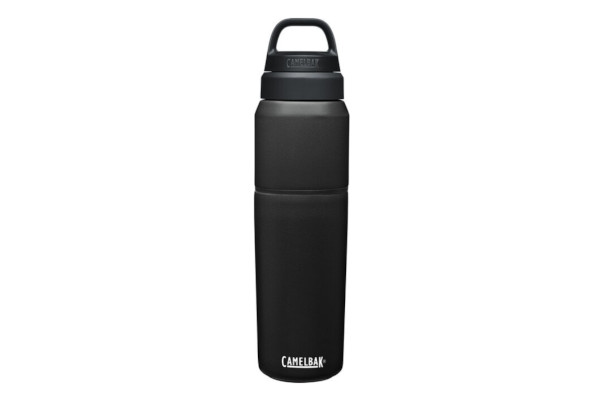 Hydration is exceptionally important while on a long-distance trek. The MultiBev by Camelbak is the pinnacle of beverage multi-tasking item, especially for on the go.
The vessel serves as a water bottle and travel cup, allowing you to enjoy hot and cold beverages while minimising the amount of items in your backpack. The double walled, vacuum sealed stainless steel keeps drinks hot and cold for hours on end and the easy-to-clean design is BPA, BPS and BPF free.
This innovative travel cup can also serve as convenient snack storage during your hike – keeping your hands free!
10. Backpack – Osprey Archeon 25l bag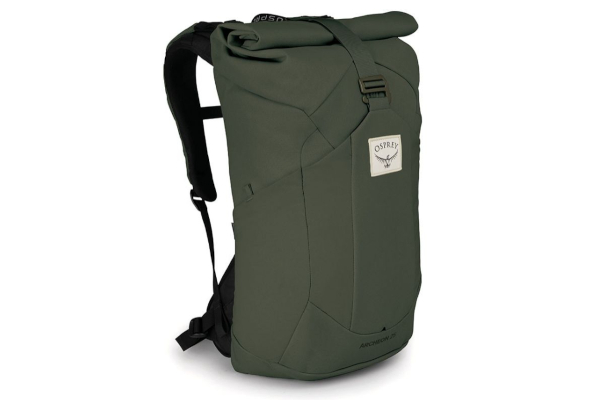 Every hiker needs a premium quality backpack that will last a lifetime. The Osprey Archeon 25 range is available for both men and women and it is made from 100% recycled materials, and has a PFC free DWR coating to make sure that your items are kept dry.
The pack has a fully adjustable back support panel that includes foam ridges for ultimate comfort, and it comes with an integrated and detachable recycled raincover.
With many pockets, zips and clips, the Archeon range is made for comfort without compromise on usability or the brand's sustainability values.
11. Mountain IQ Tees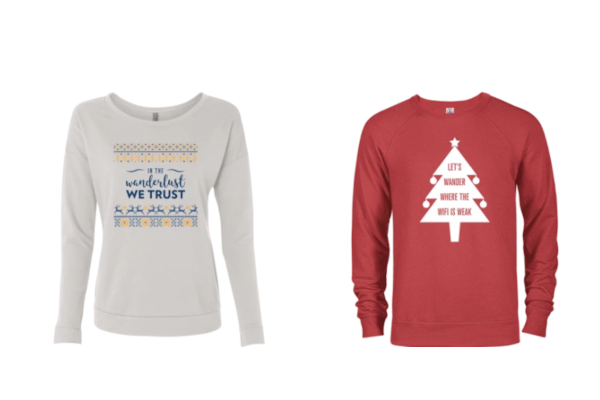 Probably one of the easiest gifts to give a hiker is one of our MountainIQ tops! The range includes hoodies, sweatshirts, long-sleeves, short-sleeves and tank tops.
Most of the designs are available for both men and women, and all are made with a cotton blend that will allow for maximum breathability and longevity.
With a wide range of catchy slogans, the hiker in your life is sure to love them!
Best Hiking Presents ($150 and over)
12. Camping Tent – Coleman Sundome for 4 People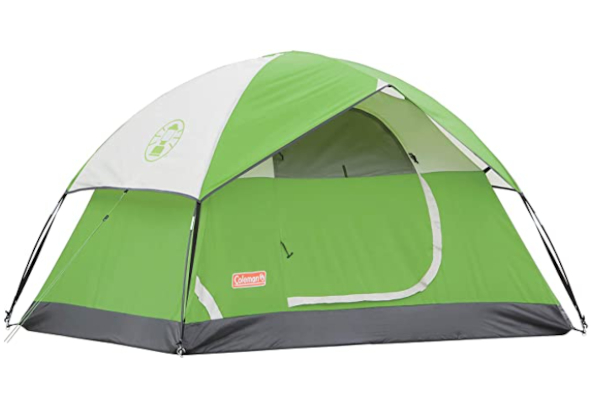 A tent is a must-have if you intend on doing a hiking trail which requires an overnight stay. This tent from Coleman tent is quick and easy to set up with a comfortably spacious interior.
The WeatherTec system, patented welded floors and inverted seams keep you dry. Large windows and ground vents allow for great ventilation which increases comfort.
The tent also has storage pockets which allows you to keep your valuables safe. This is the perfect gift as it can be enjoyed by multiple people and makes camping in the wilderness a breeze.
See a full list of great camping tents here.
13. Sleeping Bag – Klymit KSB 20 Large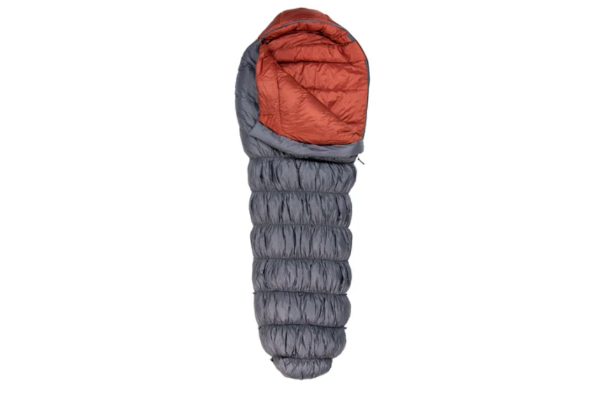 A premium quality sleeping bag is of paramount importance for those who enjoy overnight treks. This Klymit KSB20 sleeping bag is perfect to give to the hiker in your life.
It has a 650 fill power down top and synthetic fill bottom that allows for an optimum warmth-to-weight ratio.
Air-flow within the sleeping bag is easily controlled with the anti-snag, two-way YKK zipper, while the built-out footbox allows for custom comfort where it's most needed. This innovative sleeping bag has a very useful mummy hood (with draw cord and draft collar) that will reduce draft.
This is a perfect gift as one of it's most notable features is that it packs away into a small, easy-to-carry sack.
14. GPS & Smartwatch – Garmin Forerunner 245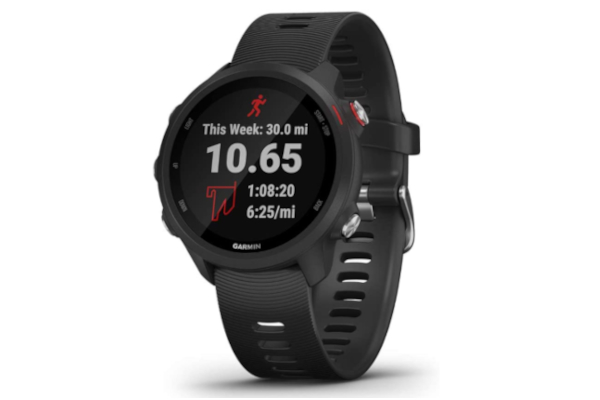 All hikers understand the importance of keeping track of time, and location on a long hike.
The Garmin Forerunner 245 provides the best of both worlds, while also monitoring your performance. The watch also has safety and tracking software that is programmed to detect incidents and then sends your real-time location to emergency contacts via your smartphone.
The battery lasts up to 24 hours in GPS mode, and 7 days in smart watch mode.
15. Hoodie – Smartwool SmartLoft-X 60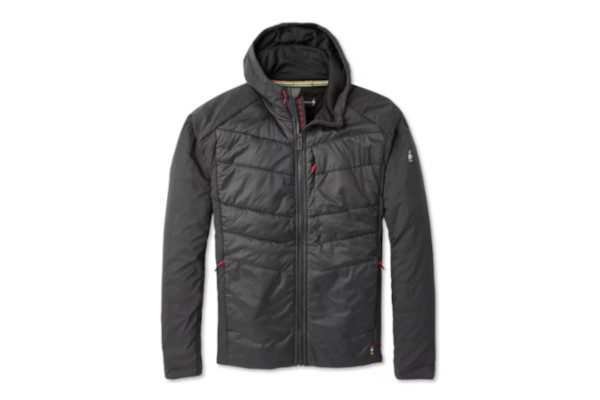 When embarking on a hike, especially an overnight one, you can expect to experience varying temperatures and that's where the No products found. by Smartwool comes in.
With garments available for both men and women, the hoodie (made from 50% Merino wool) is designed for high-intensity activities in mild winter conditions by providing warmth and thermoregulation.
More features of this item includes being lightweight, windproof and breathable. Although this is a regular fit garment, it has adjustable elastic cording in hood and on the bottom of the jacket to allow for a custom-fit.