No truly immersive and culturally rich hiking trip to India is complete without a taste of Bollywood.
Bollywood is a nickname for the Indian film industry in Bombay, now renamed Mumbai. Like Hollywood, it is one of the movie- making capitals of the world, with roughly 14 million Indians going to the movies on a daily basis.
Taking a Bollywood tour will give you a glimpse of the industries inner workings, from film sets to meeting actors – definitely something for your bucket list!
Bollywood Tours, Mumbai
1. Bollywood, An Overview
Bollywood movies aren't your typical Hollywood blockbusters, releasing over 1 000 films a year which is more than double its American counterpart. Not only does Bollywood produce a lot of movies but they are also linguistically diverse, with movies produced in over 20 languages.
What makes Bollywood movies different?
Firstly, movies are long – they can go on for at least 3 hours, and many of them include intervals.
Movies are also well known for being colourful and over-the-top, with women often beautifully dressed traditional saris with lots of jewellery and make-up. Many movies have similar plot lines, with lots of singing and dancing, and generally a happy ending.
If Bollywood has your attention, it is worth taking a tour of the Mumbai film industry. You'll be able to understand the business a little better, and you get up close and personal movie industry's colour and charm.
2. Do Your Research
Now that you have decided to explore Mumbai's Bollywood it is a good idea spending a little time doing some research on which tours would best suit you.
There are a variety to choose from, from half-day to full-day, with private studio tours or lunch included. Which tour you pick is really down to your personal preference.
However, if you are struggling to choose, Mumbai Film City Tours and Bollywood Tours are good options.
Generally, the itinerary follows that you will be taken to a live shoot, where you can witness the takes and retakes, as well as actors and actresses in action – donning their roles with ease.
3. Film City, Mumbai
Known as the home of Bollywood, Film City is an integrated film studio in Goregaon, Mumbai.
So vast that almost 1 000 sets can up at once, over the past few years it has become a major shooting location in the Hindi film industry and is one of the better studios, equipped with world class facilities and equipment.
Spread across 520 acres, the studio was constructed by the Maharashtra state government to facilitate the growth of the film industry in India.
Although open to the public, one should get prior permission to view the sets. This means that it is probably best to explore Film City with a Bollywood tour group.
All important functions of film happen at Film City, from shooting to editing. However, the real highlight of the film studio is, firstly, the incredible facilities, from recording rooms, theatres and indoor/outdoor shooting areas to gardens and fighting grounds.
The sets are real life-like and go as far as having fake lakes and villages. Secondly, you may be lucky enough to see filming going on with their famous star casts. Nearly every big house has filmed at Film City over the past decades, with almost 900 films being shot here (excluding TV shows).
4. What To Expect
So now that you have chosen and booked a tour you may wonder what to expect. Typically, it would be a combination of the following activities. Behind the scenes, where you will witness the backstage going-on and technicalities during a shoot, and if you are lucky you may even catch a glimpse of a film star's makeup room.
Live shooting is one of the more exciting things you get to see on the tour (but it will depend on if shooting is happening on the day of the tour) where you will get to see the acting in action, as well as the takes and retakes that the director calls for.
You will also most likely learn about the magic of post-production, and see the difference that editing can make to a movie, as well as how scenes are put together after the initial filming.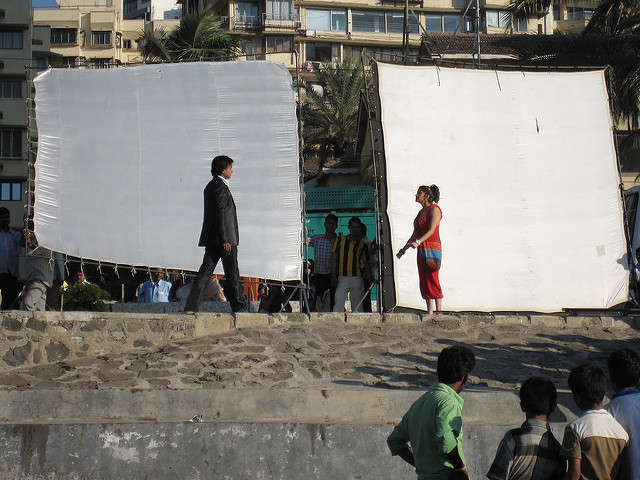 Lastly, you may be lucky enough to view exclusive dances or drive past the homes of Bollywood stars. All in all, it will be a fantastic experience that will leave you will a lot more insight into the Bollywood film industry than when you began.
You may also like: