In June 2016, Bonita Norris attempted to become the first ever British woman to summit K2.
No stranger to climbing, the 28 year old was the first British female to summit Mt. Lhotse and the youngest ever British woman to scale Everest before her record was broken by the 19 year old Leanna Shuttleworth.
However, K2 is often considered to be one of the toughest mountains on earth and the British adventurer and T.V presenter had to be helicoptered to safety after suffering from severe altitude sickness.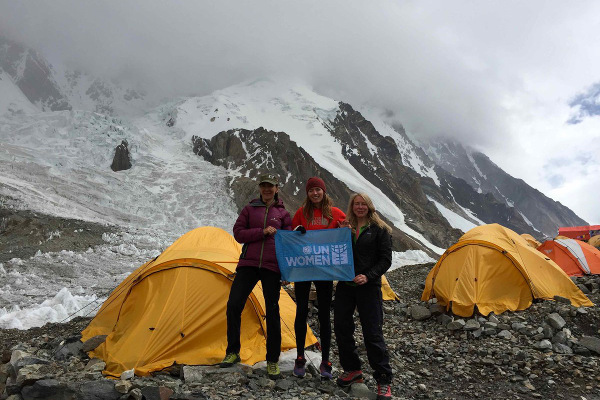 Although having never suffered from altitude sickness previously, the British climber described sudden effect as like being hit on the head by a brick. Bonita states that because she had never suffered previously, she perhaps wasn't as alert to the possibility as she could have been and retrospectively believes that her team may have packed too much into a short time frame.
"I had this horrendous headache, which I later found out was probably cerebral edema which is brain swelling. I'm very lucky to have had a great team with a doctor and he told me that I needed to go down and it was probably unsafe for me to go any higher – and that was it." stated Bonita.
Bonita was advised by her team doctor to descend as quickly as possible and the climber made her way back down to K2 Base Camp immediately. As descending is the only cure for altitude sickness, Bonita took a rescue helicopter from Base Camp which took her off the mountain and back down to sea level where she was treated.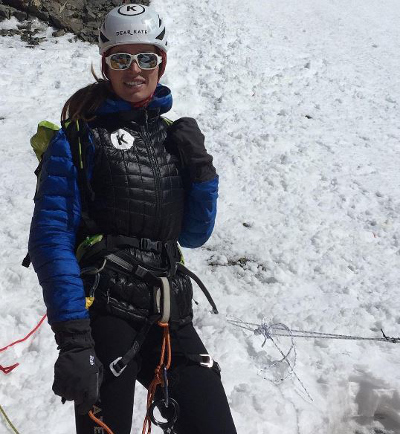 As the climber also noted, 8,000 meter peaks offer up a whole host of variables and dangers and it's imperative that you listen to your body when making crucial decisions. " It's a real shame but I'm glad it's not any worse." said the British presenter.
The weather proved difficult for most teams this year says Bonita. "The mountain is a law unto itself. We'd get a weather forecast but the reality is the next day it would be completely different to what we were expecting. That was really tough. Above 7,000m there were consistently strong winds that meant that getting our gear and equipment up any higher was really difficult because people just couldn't get up there."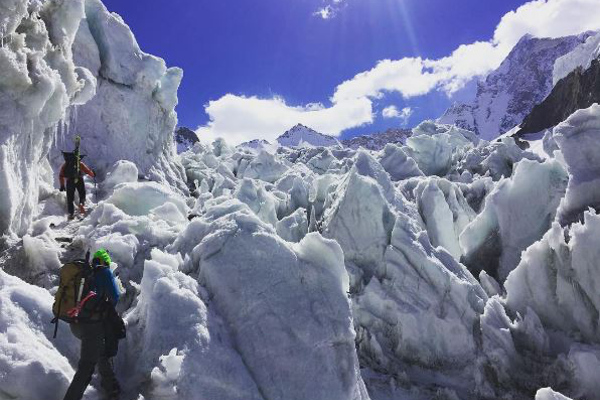 Although describing the experience as frustrating, Bonita noted that it wasn't just her that couldn't summit this year. In fact, due to en enormous avalanche that hit the mountain just days later, not a single person summited K2 this season. " everyone survived which is amazing. In a bad way, I was expecting something to go wrong for someone, but it didn't which is possibly the best outcome ever – the fact that no one died."
The British climber says she's unsure if she will go back to K2, but for the next few months she is focusing on her book which is due to be released shortly.
Pictures  – Bonita Norris/Instagram