Chile has recently launched a brand-new hiking trail in the gorgeous, but rugged Patagonian Mountains. This 1,700-mile trail encompasses three existing hiking trails, extending from Puerto Montt to Cape Horn.
The linking of the Southern Way Route, the Patagonian Channels Route and the End of the World Route, was only made possible due to the generous donation of 408,000 hectares of land from the Tompkins Conservation.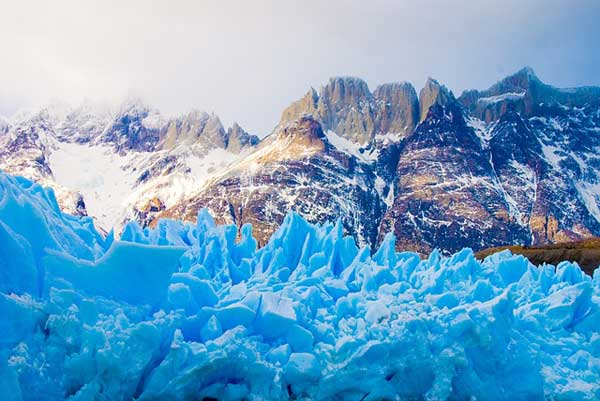 The Tompkins Conservation was founded by the US billionaire, Douglas Tompkins (deceased in 2015), and his wife Kristine. The land was donated to the Chile State in 2017, and allowed them to create five new national parks, while at the same time contributing to the expansion of existing parks.
Carolina Morgado, executive director at Tompkins, stated to BBC: "We want Chile to be internationally recognized for having the most spectacular scenic route in the world, and thus become a benchmark for economic development based on conservation."
The new Patagonian trail – know as "the Route of Parks" – is an incredible route that connects 17 of Chile's national parks, which does indeed make this one of the best and most stunning trekking routes in the world.
It is the hope of both the Tompkins Conservation, and the Chile State, that the new route will attract more tourism and thus have a positive effect on the country's economy.
With the addition of the donated land, Chile's national parks now claim an amazing 40% of the land in the country.
Patagonia is a spectacular, ecologically diverse landscape of glacier lakes, rocky outcrops, rainforests and vibrant scenery, and protects an abundance of wildlife, including the fierce puma.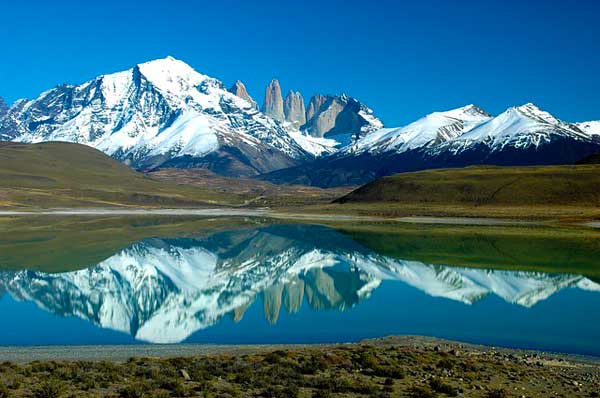 Travelers and adventure-lovers from around the world have flocked to Patagonia's striking mountains, to test their mettle against one of nature's jewels.
The mountainous terrain of Patagonia is vast and difficult to traverse, which is why only experienced trekkers should attempt this new route.
Fortunately, the Tompkins Conservation has created a website that travellers can use when trekking in Patagonia. The website contains important information such as transport tips, possible accommodation options and a detailed map (with areas of possible interest marked).
The new Patagonia route contains 50 GPS-tracked trails, which are also accessible on the Tompkins' website. Therefore, it is advised that you make use of the website when hiking this new trail, as it will be an excellent guide to ensure that you don't lose your way.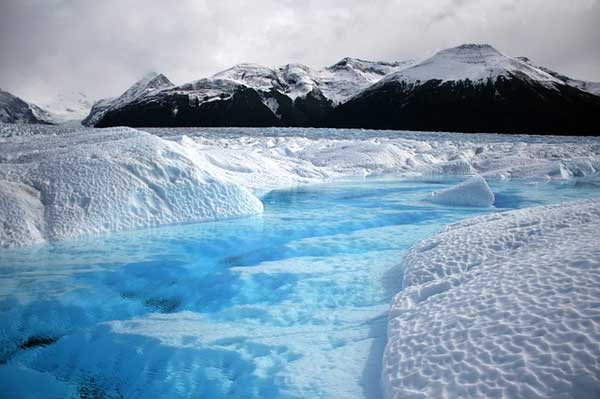 For those who have a limited knowledge of Patagonia, but would like to attempt this incredible new route, here is some information that may be useful:
Summer in Patagonia is from December to May, where you will have at least eighteen hours of daylight. While the infamous winds are strongest during this time, the weather is warm enough to allow you to camp under the stars.
The tourist season generally begins in October and is busiest in December and January.
Winter in Patagonia is from April to November, and the weather will be much too cold to camp. The days are shorter and many of the mountain lodges will close during this time and begin opening again in September. However, don't be put off by the cold. Patagonia is as beautiful in winter as it is in summer, although winter is more suited for skiing than hiking.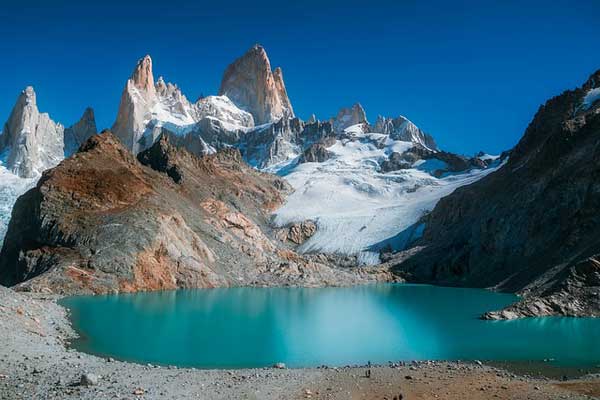 You will need to wear appropriate trekking boots (preferably waterproof), and wear layers. Compeed will provide relief for those painful blisters that are always possible during long treks, and a basic medical kit could also be useful.
It is best to have waterproof gear, as rain is possible even in summer. A quick trick to ensure your belongings stay dry, is to put them in plastic bags inside your backpack, thus giving your belongings extra protection.
Remember, the Patagonia Route of Parks is 1,700 miles long, which will take travellers through different landscapes, including rugged mountainous terrain. This route is best suited to experienced trekkers, who have the endurance and physical fitness for the long trek.