When planning your epic adventure, you probably don't want to be thinking of Mount Kilimanjaro Deaths. However, it's worth taking note of the risks so you can better avoid them.
Although tens of thousands of people climb Mount Kilimanjaro every year to experience the incredible journey to the summit,  there are a few annual fatalities.
There are high success rates for Kilimanjaro climbs and you only need to have an average level of fitness to make it to the top. Still, if you're thinking about taking on the challenging trek, its best to have all the facts.
What Are Your Chances Of Dying On Mount Kilimanjaro?
While the exact number of  Mount Kilimanjaro deaths is unknown, it is estimated that about 3-10 people die on the mountain per year. That includes porters
Now let's put this into perspective:
About 30,000 climbers and 80,000 porters and guides hike up Kilimanjaro every year. That is approximately 110,000 people in total.
So what is the chance of death?
Even if we take the higher estimate of 10 deaths per year, statistically speaking, the chance of dying on Mount Kilimanjaro would be about 0.009%.
Compare this to the mortality risk of a motor-vehicle accidents in the United States, which is 0.012%  or to the 0.018% chance of fatal poisoning.
To avoid any accidents, it is crucial to do your research. Educate yourself on all the life-threatening possibilities that could affect you on the climb.
It's also very important that you choose a good climb operator that has a good safety protocol and trained guides that know what actions to take in order to ensure your health and safety.
Main Causes Of Mount Kilimanjaro Deaths
We've put together a list of the main dangers that you could potentially face on Kilimanjaro and what preventative measures you can take.
The main causes of death on Kilimanjaro are:
Acute Mountain Sickness (AMS)
High Altitude Pulmonary Edema (HAPE)
High Altitude Cerebral Edema (HACE)
Rock falls
Hypothermia
Heart attacks
Let's have a look at what they are in more detail, as well as the list of preventative measures.  This will help you prepare for a successful summit.
Acute Mountain Sickness (AMS)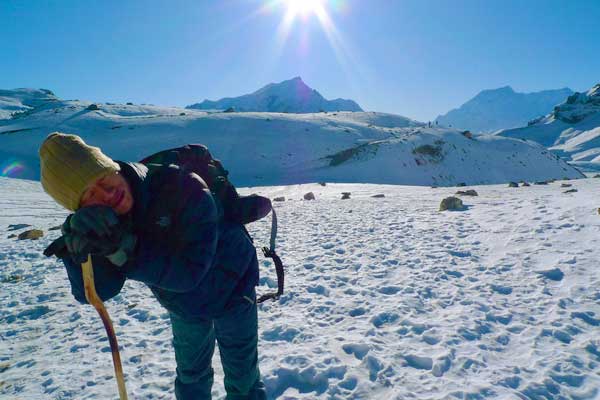 Acute Mountain Sickness (AMS), also referred to as altitude sickness, is one of the most common and well known risks of climbing Mount Kilimanjaro (or any other high altitude mountain).
Altitude sickness happens when your body fails to acclimatize properly or struggles to acclimatize quick enough as you ascend.
There is less oxygen per breath at higher altitude, so your body needs time to adjust to the lower oxygen intake and create more red blood cells to compensate.
What Are The Symptoms Of AMS?
Acute mountain sickness symptoms include headaches, nausea, fatigue, dizziness, shortness of breath and loss of appetite. Symptoms are generally worse at night and may cause disrupted sleep as well. Mild AMS may be uncomfortable but as your body acclimatizes, the symptoms should subside.
Many people will experience some of the symptoms of Mild AMS as they ascend above 10,000 feet. At this point, it is important to go slower and stay hydrated to ensure the symptoms don't get worse.
Moderate AMS causes severe headaches, nausea, vomiting, ataxia and shortness of breath. If you experience any of these symptoms it is very important to descend to a lower altitude and get the necessary advanced medications.
Ataxia is decreased coordination, so you'll need to turn back before being unable to walk by yourself. Descending to a lower altitude will greatly improve the symptoms.
At any point, if you feel any symptoms of altitude sickness you need to tell your guides so that proper safety measures can be taken and they can advise you on how to proceed.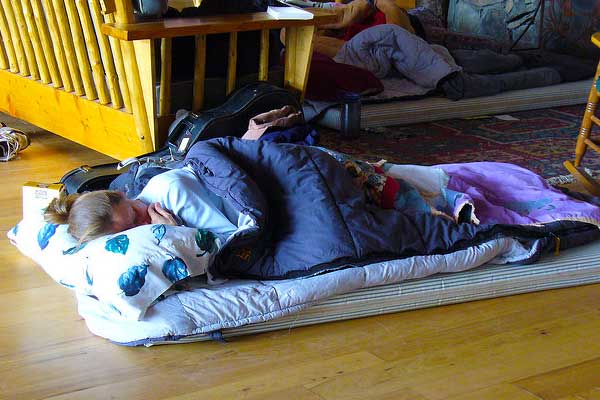 Severe AMS
Severe AMS is very serious and can be fatal. It is one of the main causes of Mount Kilimanjaro deaths.
The symptoms of Severe AMS are;
Shortness of breath when at rest
A decline in mental state
Inability to walk and
Fluid build-up in the lungs.
Immediate descent is required for Severe AMS or it could quickly result in death.
There are two very serious conditions that result from Severe AMS: High Altitude Pulmonary Edema (HAPE) and High Altitude Cerebral Edema (HACE).
Immediate descent, followed by evacuation to a medical facility is crucial in these severe cases.
High Altitude Pulmonary Edema (HAPE)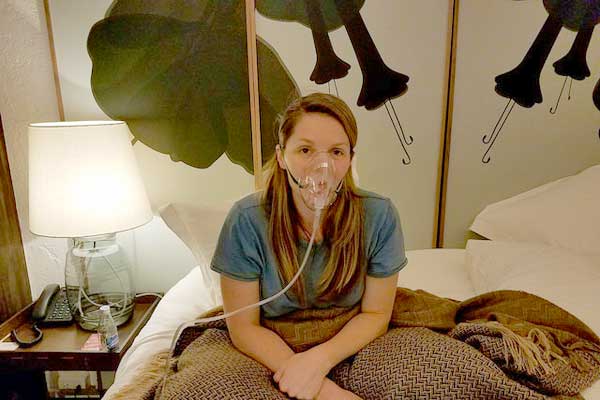 High Altitude Pulmonary Edema is when fluid builds up in the lungs and prevents oxygen from getting around the body in the bloodstream.
This leads to cyanosis, a bluish tint to the skin due to low blood oxygen levels, impaired mental functions and ultimately, death. Symptoms include coughing up white fluid, shortness of breath, chest tightness, fatigue, weakness and confusion.
High Altitude Cerebral Edema (HACE)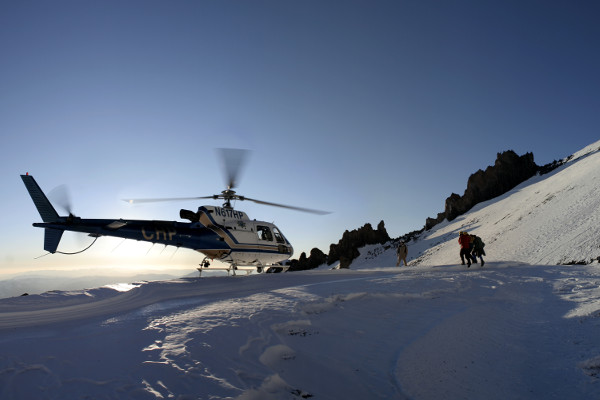 High Altitude Cerebral Edema is when the brain tissue swells with fluid that leaks through the blood-brain barrier.
This causes the following symptoms: disorientation, fatigue, weakness, nausea, memory loss, ataxia, and can result in coma or death if not immediately treated.
HACE progresses to a fatal point very quickly so it is absolutely vital that the afflicted person descends to a lower altitude and is evacuated to a hospital immediately.
How to prevent Acute Mountain Sickness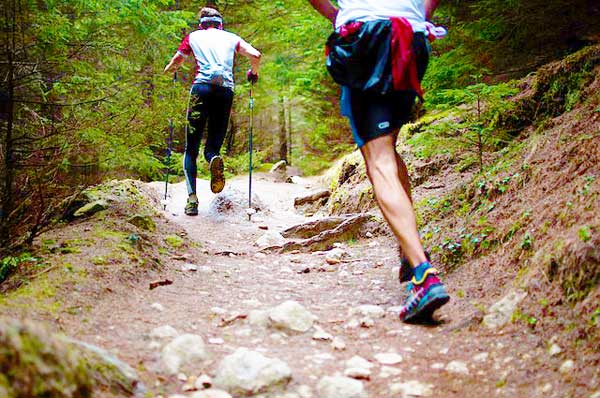 While everyone is susceptible to altitude sickness, there are some precautionary measures to take to prevent it:
Going slowly up the mountain is one of the most significant ways to decrease your chances of succumbing to altitude sickness. Ascending slowly gives your body more time to acclimatize and adjust to the higher altitudes.
Try to book a Kilimanjaro climb that's at least 7 or  8 days to ensure you have enough time to acclimatize.
Going on practice hikes up high-altitude mountains will also help your body pre-acclimatized. Mount Meru is an excellent trial run for Kilimanjaro if you're in Tanzania for a while before your climb.
Take it easy on the trek. Over-exerting yourself can increase the possibility of HAPE. So climb at a moderate, steady pace, and take slow breaths.
Sleep at a lower altitude than what you climbed to during the day. Most Kilimanjaro routes are designed this way to help you acclimatize better.
Stay hydrated! Drink plenty of water and eat high-calorie foods to keep your body hydrated and energized. You should drink between 3 to 4 liters of water per day on the climb.
Inform your guides if you're feeling any symptoms as they'll know how to advise you on what actions to take next.
If your guide tells you that you need to descend, then you need to comply, as it's your own safety at risk.
Other Dangers on the Kilimanjaro Climb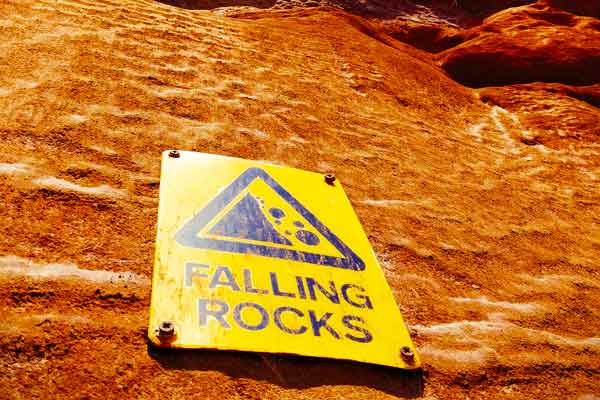 Rock Falls
Most of the routes up Kilimanjaro are perfectly safe to travel on, however the Western Breach area has risks of rock falls, which have lead to tragic deaths in the past.
There are no risks of rock falls on the other routes so it's recommended to avoid the Western Breach Route.
Hypothermia
If you have all the right gear and layers of warm clothing, then you shouldn't really be at risk of hypothermia.
Porters are more likely to suffer from it as they generally don't pack extra clothes and luggage for themselves. Book with a climb operator that practices fair porter treatment to help reduce the chances of porters developing hypothermia.
Heart attacks
Climbing Kilimanjaro is a very physical challenge so make sure you get a health check-up and consult with your doctor beforehand to make sure you're not at risk of a heart attack.