With its massive landscapes untouched by cultivation, Tanzania boasts some of the best nature and wildlife adventures in the world.
From an amazing spectacle of the Great Wildebeest Migration in the Serengeti, gorgeous marine life in the waters around Zanzibar, artisan markets and delicious local food, this African country definitely offers a few once-in-a-lifetime experiences.
List Of 5 Most Exiting Things To Do After Your Climb
Get A Real Taste Of Tanzania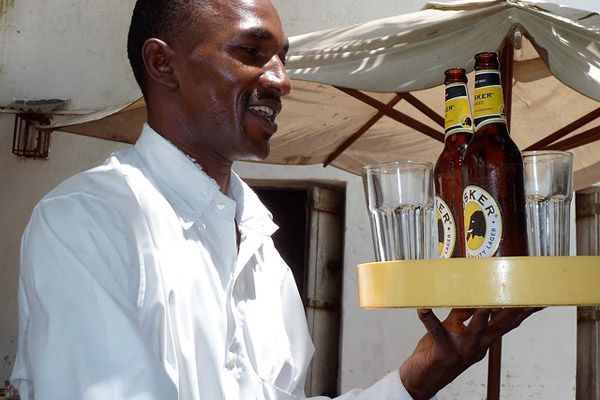 Like most African countries, Tanzania has a very diverse and ancient food culture.
However, in order to get a real taste of local delicacies you'd need to venture off the beaten tourist tracks and ask your country guide to take you to a local restaurant for a delicious curry with a taste of Indian food tradition and fresh fruit, like mango, coconut, pineapple, pear, orange and more, accompanied by chapati bread and whali rice.
Some of the most famous dishes include grilled meat, or nyama choma, marinated beef called mshikaki. There are also a variety of samaki – fish dishes to be admired.
After Kilimanjaro climb you will indulge in the local beer drinking culture with a bottle (or two) of the best local Kilimanjaro Premium Lager. But apart from regional beer, like Serengeti and Kili, you can also try fruity beers, which are truly a tropical delight after a hot African day.
It seems that anything sweet can produce a bottle of beer in Tanzania. Try Raha or Mongozo for a beer made with bananas, Floris for a bottle of beer made from apples or passion fruit, honey and sugar can also be found in various local lagers. Served called on your hotel deck, they will make you a memory of their own!
Experience The Epic Great Wildebeest Migration In Action
The reason why so many people visit Serengeti to see this wildlife migration is that it is truly great. In all meanings of the world – if you go on your safari in Tanzania, Serengeti National Park at the right time you might see millions of hoofed mammals like wildebeest, gazelles, elands, zebras and more move across the savannah and across Mara River.
As you can gather from the video, it is a breathtaking view hardly matched by any other experience outside of Africa.
If you trekked Kilimanjaro during the time when the migration is elsewhere, then visiting the Ngorongoro Crater might be a great consolation prize, although there is nothing consolation-like in this thriving park with masses of animals gathering around the world's largest inactive volcano crater, is home to a huge variety of wildlife.
Go Diving In Zanzibar – Beach And Underwater Paradise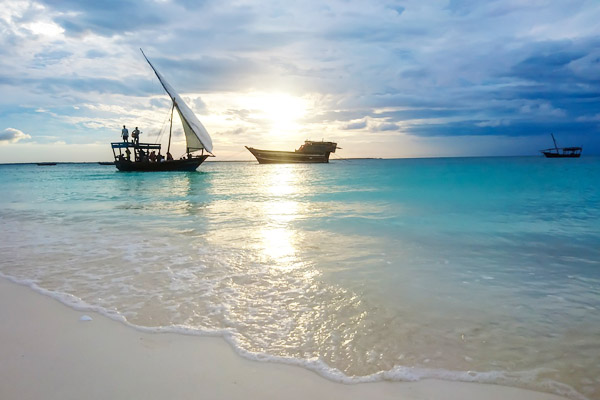 With warm (up to 85F) waters and pretty good underwater visibly (30+meters), the Swahili Coast offers amazing dives for pro divers and beginners alike. Because the flora and fauna here is amazing and the waters are so warm all year round, you can spend quite a bit of time on your diving expeditions.
Zanzibar islands sit in the warm Indian Ocean famous for its crystal clear aquamarine waters. It is possible that the color name was actually inspired by this very coast.
This is why there is a perfect opportunity to take a holiday break after your climb and enjoy a gentle summer breeze under a palm tree on a soft sandy beach and just take in the view on the fresh smell of the ocean.
Go Wild With Your Souvenir Shopping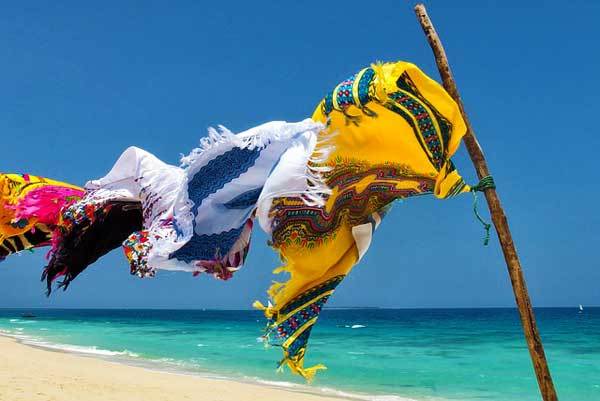 With a huge duffle bag filled with dirty socks and hiking gear after your climb, the last thing you'd want is to stuff it with big heavy souvenirs.
Thankfully, Tanzania has a fabric artisan culture, which means you can fold your feather-light relics and buy a few for your friends a family without overloading your bags and shoulders on your return flight.
Kanga is a local material design found in every local's closet.
Each pattern and color tells a unique story about you, your interests, mood and more, so buy those with caution and ask which piece of material would work best for you to avoid any wardrobe mishaps. Some kangas have obvious images like portraits of political and other famous people.
Tanzanians are amazing with their cloth-painting, so getting a table cloth or small pillow cases that have been hand-painted using natural local colors could make any interior richer almost immediately.
Go On A Cycling Tour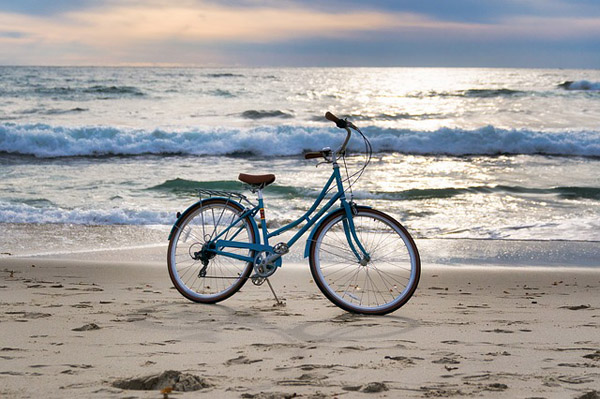 Most cycling tours are run by the boarder with Kenya, so they take you through most Northern Circuit parks like Serengeti, Lake Manyara and Ngorongoro.
Although these are great, you might find that they are a challenge of their own, so might not work as an add-on to your Kilimanjaro climb.
Although depending on your level of fitness you could explore shorter cycling rides.
But if you are heading to Zanzibar or Tonga, you can hire a bike to explore the local ancient streets packed with cafes and amazing architecture.
In Zanzibar, Stone Town boasts some of the fine examples of Arabic architecture, which might remind of you of narrow and twirling streets of Marrakesh in Morocco. If you spend enough time here you'll also come a cross a fortress or two.
In Tanga, you can venture our from Central Market into the streets you will bike past some of the great art deco palazzos and a myriad of food and quilt stores, you will eventually end up at a quiet beach, so make sure to pack some picnic to watch a sunset with some cold beer and a few local delights.
Check out our guide to African mountain ranges, or see our detailed hiking guides below: