New York City is incredible, but we all need a break from the hustle and bustle. Escaping from the craziness of the Big Apple and embarking on a relaxing outdoor hiking adventure near NYC is just what many of us need.
Thankfully, the great NYC public transport options make it a lot easier to head out and explore some of the most gorgeous hiking spots under 2 hours away from the city.
Here is a list of the 5 best hiking spots near NYC.
Best Hiking Spots Around New York
Hike a sections of the famous Appalachian Trail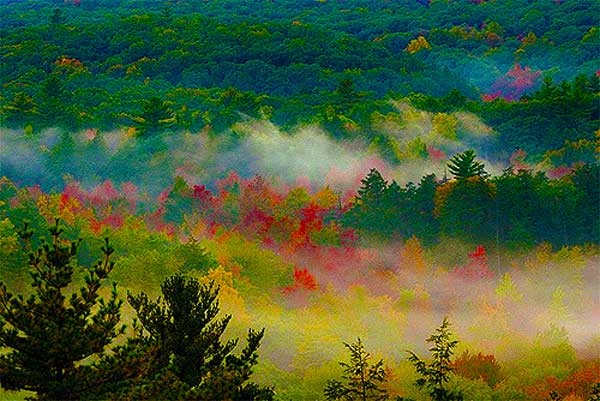 Although the Appalachian Trail spans 2168 miles making it the "longest hiking-only trail in the world," you certainly don't have to commit to hiking all that way.
A section of the trail is a comfortable 1.5 hours outside of New York. Just take the Harlem Line on the Metro-North at Grand Central Station directly to Pawling. From here you can access the AT.
I recommend taking the boardwalk to the Great Swamp and then onto the AT or hike the two-mile trail to Cat Rocks Overlook. Both these hikes offer you great views including the opportunity to spot some wildlife including deer, bears and beavers amongst many others.
This AT section near NYC is so versatile, you may end choosing to hike a little longer than you anticipated, so do not forget to pack ample snacks and water to keep you well-fuelled on your excursion.
Blue Mountain Loop Reservation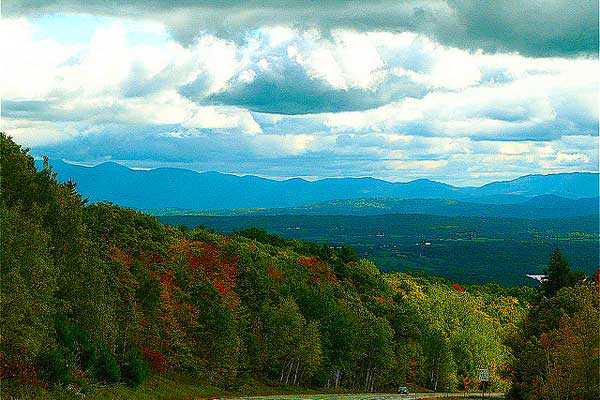 Blue Mountain Loop Reservation is only 1.25 hours outside of the city. It starts about a mile from the Peekskill Metro-North stop and is a 12-mile loop, meaning the trail ends where it begins.
The hike is easy to moderate in difficulty and should take you between 3-4 hours to complete. This trail is a fantastic opportunity to enjoy the peaceful landscape and some of Westchester's most stunning views.
Follow the trail until you reach Peekskill, where you will take the train home. If beer is your thing, don't forget to check out the Peekskill Brewery after your hike for a cold one.
Franny Reese State Park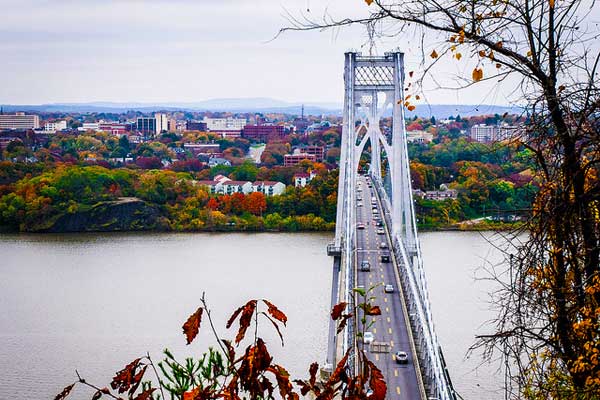 Franny Reese State Park is a history buff's dream with sites such as an old carriage road and the ruins of a 19th century estate to be enjoyed as you make your way along the 2.5-mile trail.
The hike should only take 2 hours and is fairly easy, although may not be great if you are afraid of heights as may have to walk along Walkway Over the Hudson in order to enter the park, which is the world's longest pedestrian bridge and is 212ft above the water.
Franny Reese State Park is a 2-hour drive away from NYC. If trying to escape the craziness of the city, why not come and explore the 251 acres of verdant woodlands in Poughkeepsie.
The Greenbelt Park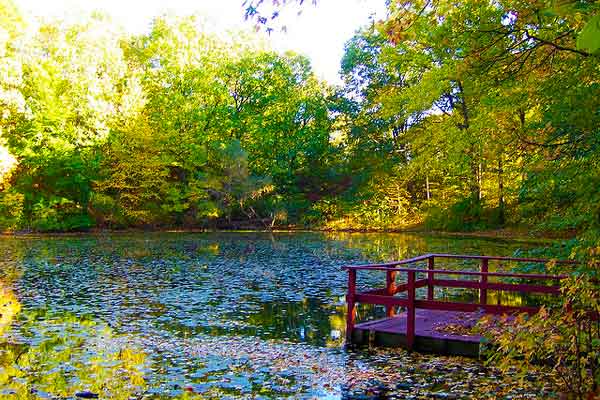 The Greenbelt is right in the middle of Staten Island and offers more than 35 miles of marked hiking trails. This public parkland is about 3 times the size of Central Park and offers some truly beautiful vistas. Just hop on the ferry and enjoy the beauty of The Greenbelt.
There are 6 major hiking trails, 4 of which are closed off to cyclists and vehicles, allowing a safe and carefree hiking experience. There is a trail to suit every need and capability.
One of the favourite trails is the Blue Trail which is just over 12 miles long and should take between 3-4 hours. It is an easy to moderate trek up to the crest of Todt Hill.
If you're looking for a more challenging trail, then the Yellow Trail is a great option. It is an 8-mile trek through a swamp up to Todt Hill and is slightly more difficult than the other trails.
There is a one-mile long Nature Center Trail, perfect for bird-watching and easy walking. These are just 3 of the 6 options available so you are sure to find the best fit for you.
Anthony's Nose Hike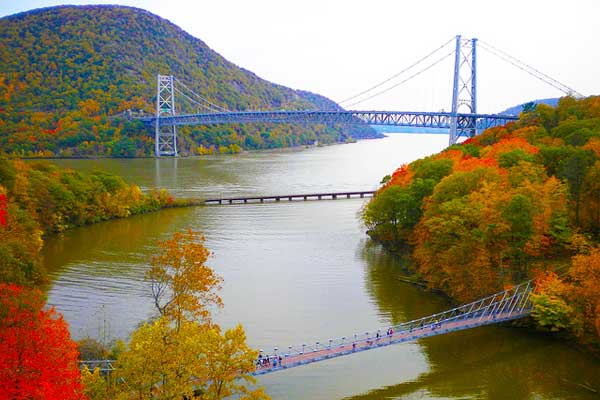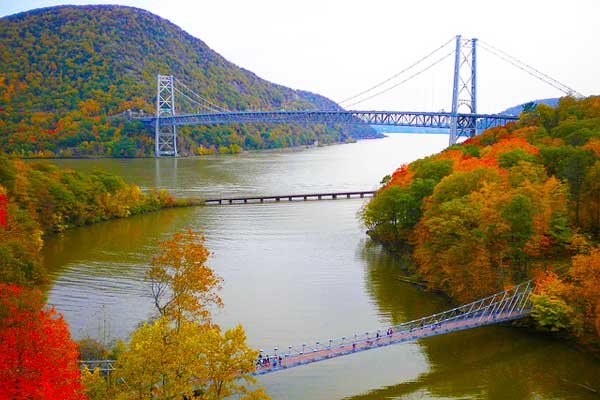 Anthony's Nose Hike is a small section of the Appalachian Trail which leads you to Anthony's Nose, a rocky ridge that offers you striking views of Bear Mountain Bridge and the Hudson River.
The hike is only 2.6-miles long and should take you between 2-3 hours. The hike is moderately difficult as you will encounter a fairly steep incline and rocky terrain for a short portion at the beginning of the trail.
You will be required to climb up a 500-foot rock staircase which can be quite challenging, but after this the remainder of the short hike will be a standard, relatively flat trail.
This hike is accessible via Metro-North, however, the busses only stop here on weekends so if you are planning on hiking to Anthony's Nose during the week make sure you have a reliable mode of transport.
Hiking near NYC FAQ
What are the closest mountains to New York?
The closest mountains to New York City are the Appalachian Mountains, which extend from Maine to Georgia. The closest section of the Appalachian Mountains to New York City is the Hudson Highlands, which are located about an hour's drive north of the city.
Is NYC good for hiking?
While New York City is known for its urban landscape, it does offer some opportunities for hiking and nature exploration within the city itself. There are several parks within the city limits, such as Central Park, which has designated hiking trails, and the Staten Island Greenbelt, which offers miles of trails through natural areas. Additionally, there are several hiking opportunities within an hour's drive of the city, such as Harriman State Park and the Palisades Interstate Park. And even more hikes within two hours of NYC.
More US city hiking guides: