When you think of Chicago, you don't necessarily think of great hiking spots, but if you're willing to travel outside the bounds of the city some spectacular US hiking opportunities await you.
Experience the natural midwestern beauty with easy-going terrain which allows for great hiking for families, beginners and more advanced hikers alike.
See our list of the most inspiring hikes near Chicago.
5 Amazing Hiking Trails Near Chicago
1. Morton Arboretum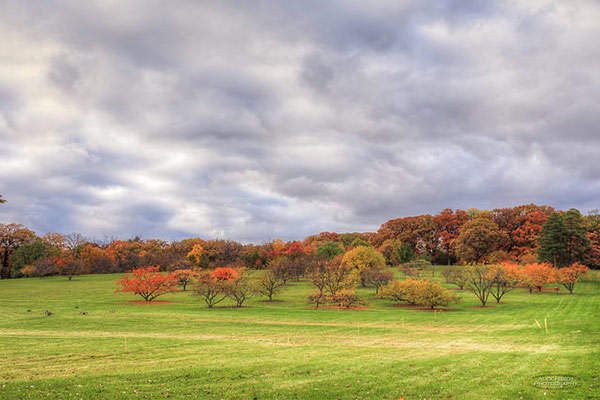 Morton Arboretum is a nature preserve in west suburban Lisle, just 26 miles from Chicago. Experience 1700 acres of complex landscape with over 4000 catalogued species of trees and plants.

The goal of the Morton Arboretum is creating an outdoor museum of trees and with 100 000 trees it certainly lives up to this.

There are 16 miles of paved and woodchipped trails to explore the 100-year-old curated forests and garden-like grounds. Trek through the woods, vegetation and wildlife in this beautiful preserve.

Hike the Morton Arboretum Loop which is a 4.5-mile easy to intermediate trail and really immerse yourself and understand the importance of saving trees and the environment.

There is an entry fee to enter the preserve; $14 for adults, $12 for seniors and $9 for children aged 2-17. The price is definitely worth the experience.
2. Starved Rock State Park
Located on the south bank of the Illinois River in Lasalle County just 90 minutes outside of Chicago, Starved Rock State Park boasts 13-miles of easy-to-challenging trails winding through 18 canyons. Of the 18 canyons, 14 of them have waterfalls.
The park has gorgeous views of waterfalls and rock formations, including a 125-foot butte which gives this park its name. Climbing the butte will give you panoramic views of the river, dam, island, woods and rolling hills.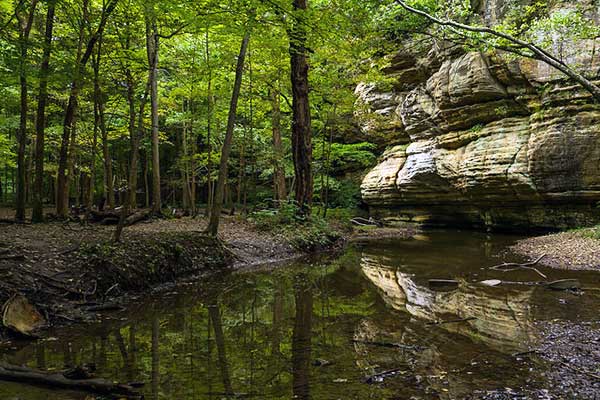 The unique landscape is what makes this park such an attraction as well as the stunning scenery no matter what time of the year.

There are guided hikes available all-year round, or feel free to take on the trails on your own. There is noticeable elevation gain and a few rocky sections which makes this hike slightly challenging, so be careful to not lose your footing.

You will also have the opportunity to view several bald eagle families, so don't forget to bring your binoculars.
3. Indiana Dunes State Park
If you're searching for a challenging hike and are willing to cross state lines, then Indiana Dunes State Park is a great destination. Located on the northwest shore of Indiana just a 1-hour drive or 90 minutes on the South Shore line outside of Chicago.
This National Natural Landmark offers incredible views of Lake Michigan and is known as the "Grand Canyon of the Midwest." The 2000 acres of shoreline is littered with hiking trails, and of course dunes.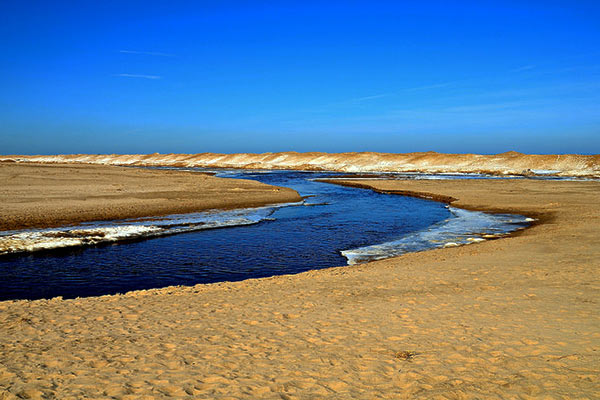 Indiana Dunes State Park has both easy-going and more challenging trails for you to enjoy. Explore the shoreline dunes, shaded hollows and boggy wetlands. One of the best trails is the Cowles Bog Trail, it is a 4.4-mile loop and takes you to the Cowles Bog – an 8000-year-old wetland filled with insects and birds.
The Cowles Bog trail is challenging as you will have to tackle some steep dunes, so if you are looking to burn some calories, this trail is highly recommended. There is an entry fee for the park: $7 for in-state vehicles and $12 for out-of-state vehicles, so if you are travelling from Chicago be prepared to pay a little more.
4. Waterfall Glen Forest Preserve
If you are looking for the perfect day-time hike look no further than the Waterfall Glen Forest Preserve. It is a mere 30 minutes west of Chicago in Southern DuPage County.
The preserve is almost 2500 acres surrounding the Argonne National Laboratory and has 11 miles of mapped trails although you are able to explore the narrow, unmarked pathways crisscrossing throughout the preserve.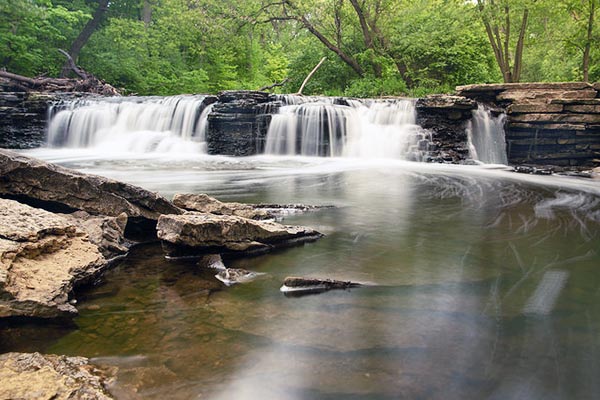 Enjoy the diverse landscapes of natural woods, savannas, some hills and bluffs overlooking the Des Plaines River. This is the perfect option if you are looking to minimise travel time and stick close to the city.
5. Matthiessen State Park
Matthiessen State Park is just south of Starved Rock which has been mentioned above. It is a 1700-acre tract, centred on the Vermillion River, of forest, prairie, canyons and other rock formations.
There are 5-miles of well-marked hiking trails as well as 9-miles of horse riding and cycling trails.
The park was originally called Deer Park as it is home to a large population of white-tailed deer which utilise the salt licks created by the mineral springs in the area.
You will be blown away by the views of the Vermillion River, cascading waterfalls and impressive drops.
Experience the beauty of a narrow, mile-long sandstone canyon carved out by moving water which is a must-see when visiting the park. The canyon can only be reached via a moderately strenuous 5.8-mile hike, but is it certainly worth it.