Las Vegas is a place generally known for its nightlife, entertainment and casinos, but did you know the surrounding environment offers some of the most stunning, scenic hikes in the States? So much so that many tourists confuse this area with the world-famous Grand Canyon National Park.
From sandy desert and incredible rock formations, to flowing rivers and mountain forests, the landscape outside of the famous city is diverse and perfect for hiking explorations.
The trails range from easy walks to more challenging adventures, so you can enjoy exploring the land whether you're an experienced hiker or not. So if you're looking to take a break from the infamous Strip, have a look at our top hiking spots that are just a short drive from Las Vegas.
Best Hiking Trails Around Las Vegas Area
Although these are our top 6 hikes around Las Vegas, feel free to share your favorites in the comments section and we will explore the area more!
1. The Valley of Fire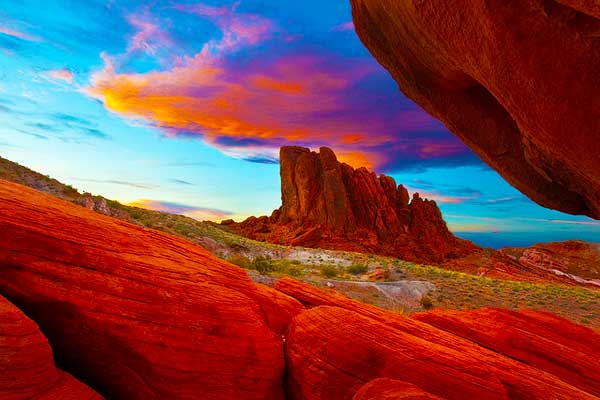 The Valley of Fire is a state park in the Mojave Desert and offers many different hiking trails to choose from.
Named after its striking red sandstone formations that glow brilliant shades of red and orange in the sun's light or during the sunset like in the picture above, the Valley of Fire is a magnificent place to experience.
There are many specific formations and sights to see, which include Arch Rock, the Mouse's Tank (where you can see some fascinating petroglyphs chipped into the rock), Rainbow Vista, Fire Canyon and the Fire Wave.
From candy-striped rock formations to surreal panoramas with unique, natural contrasting colors, you can't really go wrong in the Valley of Fire.
Whichever trail you end up choosing you'll see spectacular views, unique formations and you'll walk away with some extraordinary photographs and memories.
Visiting with kids? Check out this great article on visiting the Valley of Fire with kids.
2. The Lost Creek Trail In The Red Rock Canyon National Conservation Area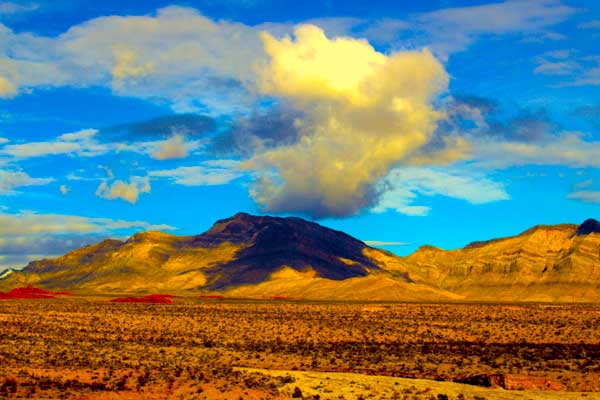 While Red Rock Canyon Conservation Area has many different hiking trails and camping spots, the Lost Creek Trail leads to a special seasonal waterfall. Waterfalls are a rare sight in deserts, so the Lost Creek Falls is quite a unique sight to see.
If you're visiting Las Vegas between the months of November and May, then you can enjoy the short hike and witness the cascading waterfall hidden in the canyon.
The hike itself is fairly easy and enjoyable as you pass through a willow thicket before descending into the canyon, where you'll find oak and pine trees.
Red Rock Canyon has many other interesting rock formations, canyons and sandstone outcrops to see and explore, so you can spend a little more time adventuring around after seeing the waterfall.
3. Death Valley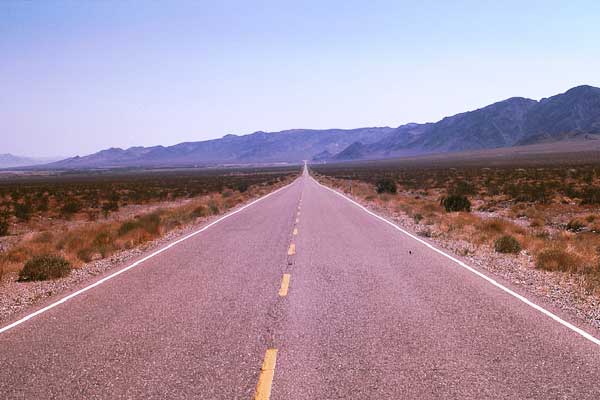 While Death Valley is a little further away from Las Vegas and takes about a 2-hour drive to get to, it's worth mentioning as its desolate landscape offers quite a unique experience.
Lying below sea level, the Death Valley Basin is a strange and fascinating place that has a number of hiking trails to explore.
The best time to hike in Death Valley is between November and March – you don't want to be hiking during the summer as gets dangerously hot in the valley.
There are so many breathtaking and awe-inspiring views to see in the great expanse of Death Valley, so it's definitely worth a visit if you're in the area.
From towering mountain peaks, mudstone canyons and rolling dunes to oases, a salt pan and, on a very rare occasion, fields of wildflowers, the landscape is filled with natural diversity.
Nights are also a spectacular sight in Death Valley as the stars shine bright and brilliant in the dark skies. Despite its ominous name, Death Valley is a truly beautiful and extraordinary place to see.
4. Crystal Springs Boardwalk In Ash Meadows National Wildlife Refuge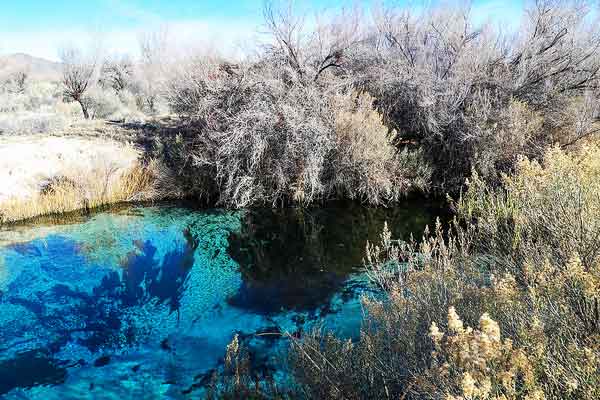 The Ash Meadows National Wildlife Refuge is another spot a bit further away from Las Vegas, but is worth mentioning because of its amazing biodiversity and conservation efforts toward preserving the beautiful desert oasis that is a haven for various plants and animal species.
The Crystal Springs Boardwalk is a very easy trail that takes you around sparkling blue springs that you wouldn't typically see in such a desert area.
The crystal clear pools pose a stunning contrast to the barren desert surroundings and if you're looking for a casual, yet scenic trail to explore, then the Crystal Springs Boardwalk is ideal.
5. Mount Charleston Summit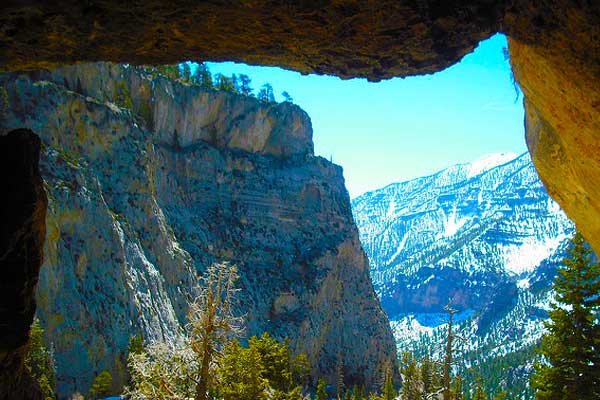 If you're looking for a more challenging hike, then this is the spot for you. Mount Charleston is the highest peak just outside Las Vegas and has some very tough trails that more experienced hikers and mountaineers might enjoy.
Both the North and South Loop trails are strenuous and over 10 miles long but will offer you a break from the dry desert landscape as you see forests, wildflowers and waterfalls on the cool mountain slopes.
Mount Charleston stands tall at 11, 916 ft and its peaks become covered in snow in the winter, so it's better and safer to hike in the snow-free months.
If you're a more casual hiker, then try the Mary Jane Falls Trail, which will lead you through towering sandstone cliffs and lush forest to a small cave and season waterfall.
6. White Owl Canyon In Lake Mead National Recreation Area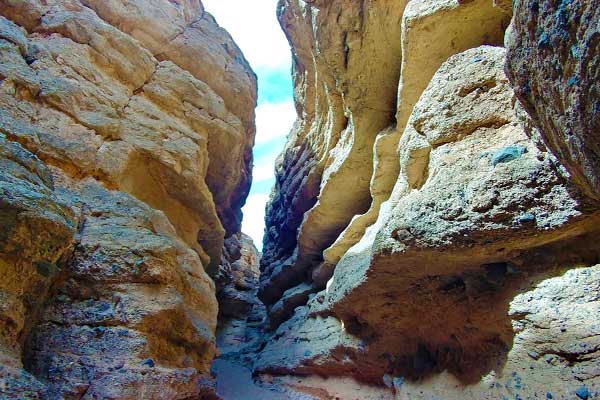 White Owl Canyon is a special slot canyon, where the rock has been sliced by flowing water resulting in a small pathway for people to explore.
The trail is quiet and peaceful and people are advised to make as little noise as possible so that the white owls that live in the canyon don't get scared away.
The trail is well maintained and you'll see some interesting sights as you go.
The White Owl Canyon is a beautiful rock formation to explore and ends in a gravel wash where you can take a break and relax before heading back into the narrow canyon.
Other hikes in the USA: