Unlike in some of the more famous hiking areas in America, hiking near Boston isn't as world renowned.
But since it's New England we are talking about, you don't have to travel far from the city to find some spectacular hiking trails and stunning sights in every direction.
With so many unique locations it was difficult to narrow down this list.
But here are our top 5 hiking trails near Boston if you are looking for an escape from the hustle and bustle of the city for a few hours.
Best Hiking Trails Near Boston, New England
Pitcher Mountain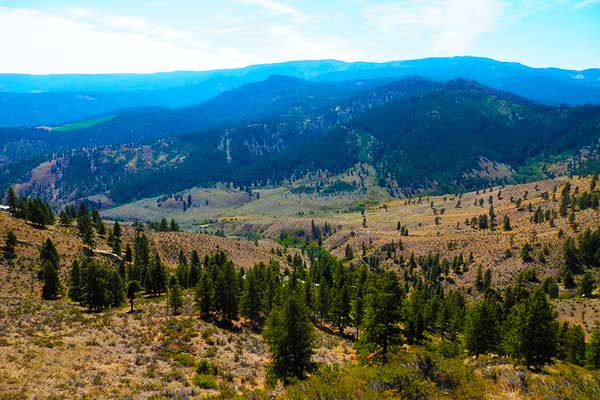 Pitcher Mountain may be 1hr44min away from Boston, but the travel time is definitely worth it. The mountain hike is one of the easiest summit hikes in New England with a straight walk to the top and a distance of only 0.2 miles making it the perfect hike to enjoy with the family.
The trail can be enjoyed by everyone no matter their age or hiking ability, you just need a good worn in pair of boots, a handy daypack and some lightweight photo equipment. The summit displays a spectacular 360-degree view and is a popular spot for hikers to watch the sunset.
Although the trail can be hiked all year round, it is recommended to visit when fall foliage is at its peak or during blueberry season where there are enough bushes to provide blueberries for all.
The trail is also dog-friendly and with easy parking, which means you have no reason not to make the journey to Pitcher Mountain.
Ward Reservation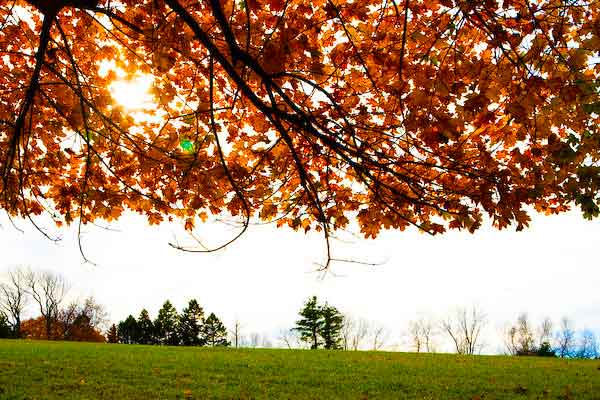 Ward Reservation provides hikers with 10 miles of trails to explore and boasts some pretty unique spots. The trails link 3 major hills: Shrub Hill, Boston Hill and Holt Hill.
The "Solstice Stones" on top of Holt Hill are a definite must see; they mark the cardinal points of the compass, the points of the summer and winter solstices as well as the points of the spring and autumn equinoxes.
Hikers can also take the boardwalk to Pine Hole Pond which is rich with incredible plant species. This hike is not challenging. Although a little strenuous at some points, hikers should expect to hike for a minimum of 2 hours.
Ward Reservation is perfect for those looking for an easy to medium intensity hiking experience with incredible views of the Boston skyline.
Ipswich River Wildlife Sanctuary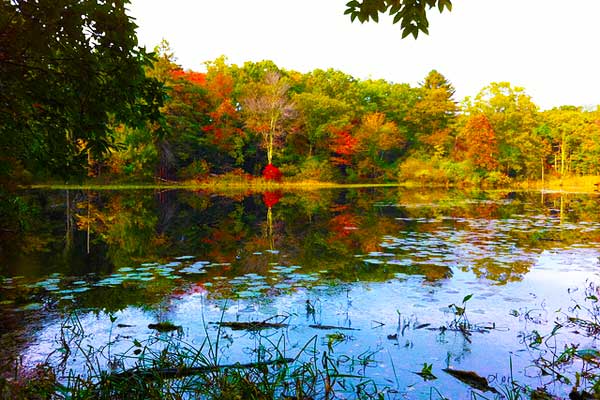 Ipswich River Wildlife Sanctuary is the perfect location for nature and wildlife lovers. It offers hikers a glimpse of unique glacial and land formations as well as the opportunity to see a variety of different wildlife, lush foliage and colorful flowers.
There are 12 miles of trails through forests, meadows and wetlands. There are incredible boulder formations stacked to create arches and a rock grotto which can be viewed along the Rockery Trail.
The trails are clearly marked and beautifully maintained, the hike is leisurely and not too strenuous, it is the ideal spot to immerse oneself in the beauties of the natural world.
Hikers also have the opportunity to rent a canoe if they feel like doing something a little different. You are able to visit the sanctuary all year round. The only downside of this hike is that dogs are not allowed.
Breakheart Reservation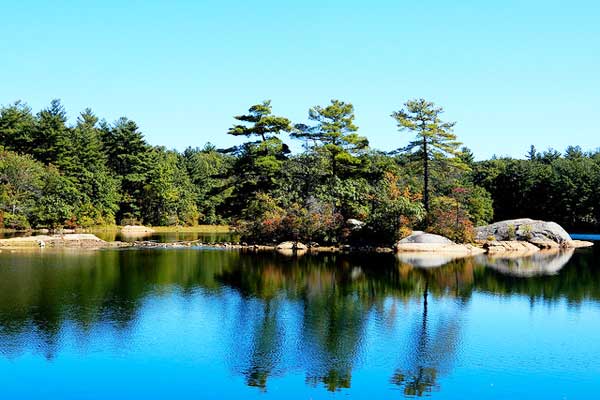 Breakheart Reservation spans an area of 640 acres with 10 hiking trails ranging from 0.1 to 1.7 miles in length.
The area is not only amazing to hike, but also to mountain-bike and cross-country ski. Visitors can climb the reservation's 7 rocky hills, which are all over 200ft high, for spectacular view of Boston, Southern New Hampshire and Central Massachusetts.
The hike is easy, but rocky and you can expect to feel a little tired upon its completion. The area has two fresh-water lakes with supervised swimming available in the summer, so don't forget your swimsuit to jump for a refreshing dip after your hike.
Breakheart Reservation is open from sunrise to sunset with free on-site parking available. It is also dog friendly which is a major plus.
Mount Monadnock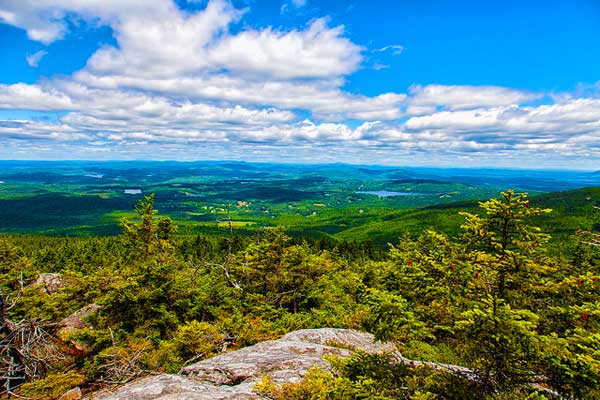 Like Pitcher Mountain, Mount Monadnock is a little out of the way, if you're traveling from Boston. Hikers can expect it to take them just under 2 hours to get there when traveling by car.
Although it is slightly further away, it is well worth the drive. Mount Monadnock is one of the premier hiking destinations in Southern New Hampshire.
This hike is a little more challenging than some of the others mentioned on the list as the trail to the top can be steep and rocky at times, but the breath-taking view from the summit makes it all worthwhile.
There are multiple trails leading to the summit with the White Dot Trail being the fastest but the steepest, this trail is 1.9 miles long and you can expect a 3-4 hour round trip.
The trail with the longest direct route to the summit is the Pumpelly Trail with it being 4.5 miles to the summit, hikers can expect a 7-hour round trip. No matter what kind of hiker you are, there is definitely a trail to suit your needs and skill level.
Looking for more hikes in the USA? See…