For trekking enthusiasts, the Kilimanjaro vs Everest Base Camp (EBC) decision is one of the hardest. After all both are extremely attractive and challenging treks.
There are many different things to consider when choosing between Kilimanjaro and EBC trek and this guide will help you on that journey.
From time of year to ability and routes, here is our guide to Kilimanjaro vs Everest Base Camp.
What to Consider for Kilimanjaro vs EBC trekking Choice?
Time Of The Year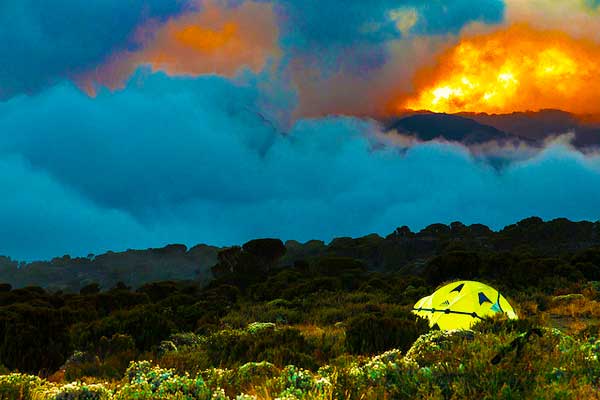 For the less experienced climber, the best time of year to climb Kilimanjaro is probably June through to October. The weather is much more predictable – rain or snow is unlikely. It is peak season at this time, though, so if you want to avoid crowds, you're looking at January to March.
During January to March, there is likely to be some snow on the upper reaches of the mountain and more cloud there too. It will be colder and so is best, we'd say, for more seasoned climbers.
When it comes to the best time to trek to Everest Base Camp, we'd recommend September to October. It is a lot warmer (especially during the night) than November to January and much more bearable. Once again, the relatively inexperienced climber will benefit from climbing in autumn.
If you're restricted to having holidays in the summer, Tanzania and Kilimanjaro may just be calling you. It's easier in that respect and also good for if you embark on a safari there too (we'll talk about this later). However, if you have the freedom to flee the country whenever you wish, EBC may be winning at the moment for you – just make sure you're comfortable with the temperatures.
What Do You Want Out Of Your Trip?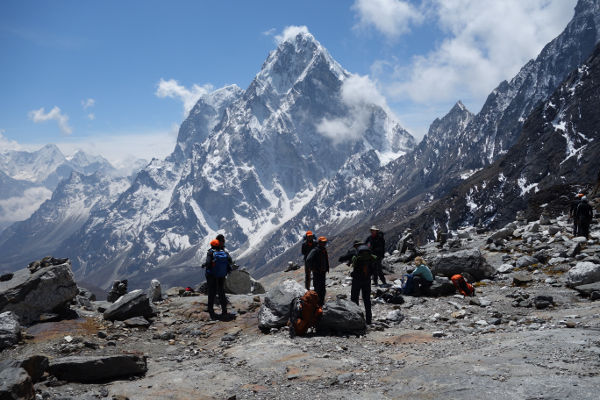 One of the greatest things to consider is what you actually want to gain from the trip.
If you want to achieve something truly world-renowned and extreme, Everest Base Camp is a good bet for you. It's something we've all heard of and that takes little explaining to others.
Sometimes it's just so mammoth you have to do it. The ascent from 2,800 metres to 5,300 metres will not be easy. However, it won't be impossible either.
We'd recommend you put a considerable amount of effort into preparing before the trip to EBC. You don't need to be an Olympian or have any professional climbing skills, but physical fitness will make the mental part much easier (and vice-versa).
For those who aren't so achievement-focused but experience-orientated, Kilimanjaro is likely to be the answer to this question. There are many routes to take offering different experiences. You can see wildlife on trek and off and you can also reach the top of the mountain, not just the base camp.
Of course, both Kilimanjaro and Everest Base Camp are huge achievements, but there are subtle differences in what you can gain from them that will suit each person differently.
Evaluate Your Trekking Routes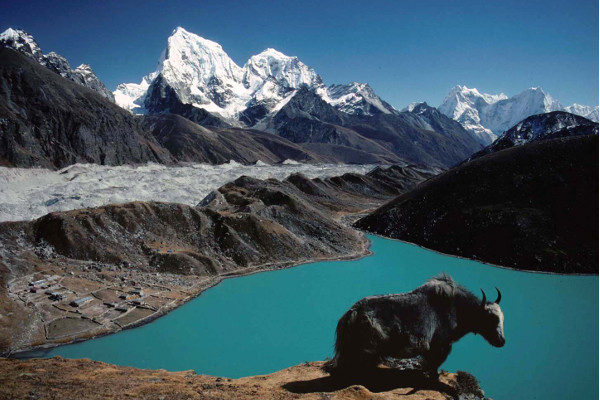 One thing to bear in mind is that no matter your choice of mountain, there will be different routes to take too.
Kilimanjaro offers seven main routes, the most popular of which is the Machame route. We have our own tour of this route which is physically challenging, although not impossible. It begins in the vibrant rainforest and does require some prior trekking knowledge.
Other routes for Kilimanjaro, like the Rongai route, allow you to see a wide range of animals like elephants on an intimate trek of the mountain.
When it comes to Everest Base Camp, most trekkers fly from Kathmandu to Lukla Airport. The typical route follows up the Khumba Valley, through Sagarmatha National Park and to Everest Base Camp. However, there are variations of this route like the Gokyo Lakes trek where you are able to experience the gorgeous emerald lakes of Everest.
We imagine that the question we asked earlier will help you out when it comes to choosing your route. If it's wildlife, we'd suggest opting for Kilimanjaro. If it's scenery, perhaps opt for the alternative EBC treks. It's your trip and you can personalise it as much – or as little – as you'd like.
Are You Just There For Trekking?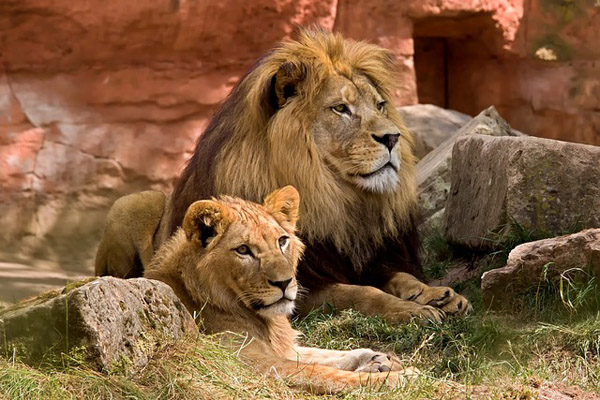 Trekking may just be one part of your trip to Tanzania or Nepal. You may be climbing high for a week or so, but exploring the glorious countries and cultures seems like something you have to do. How often is it that you're in Nepal, really?
Kilimanjaro climbers will find that a safari is one of the most appealing options when it comes to spare time in-country. The Tarangire National Park offers the chance to spy elephants, buffalo, zebra and pythons after you've climbed Africa's tallest mountain. You could also head to Arusha National Park where it'll feel like you're in The Lion King with warthogs and buffalo surrounding you.
For more information on the safari options after Kilimanjaro, check out our guide.
Everest Base Camp doesn't have any such explicit opportunities like an African safari. However, there are plenty of things to do and explore in Nepal. Kathmandu is home to some stunning UNESCO World Heritage sites and culture fanatics will find Patan Durbar Square a great place to be as well as Bungmati and Khokana. Temples are also a great way to explore the true culture of Nepal.
If the EBC sounds like your cup of tea, we'd recommend checking out Lonely Planet's guide to Nepalwhich includes places to see that aren't simply Everest.
Our Verdict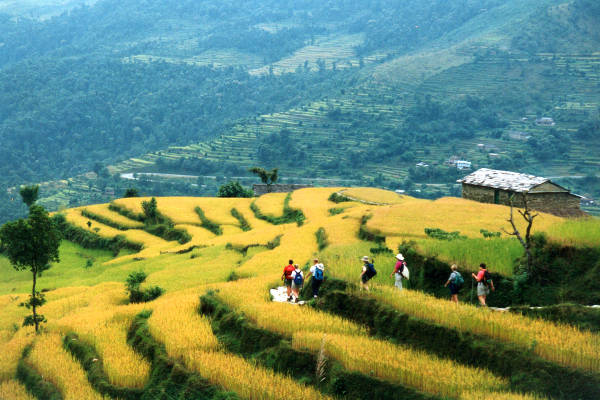 We can't advise either Kilimanjaro or Everest Base Camp. We can only point you in the right direction with the information we've provided.
Ultimately, our advice to you is to check out all of the circumstances and see how they fit with you and your own position. What we would also recommend is to think broader than just the mountains – what else do you want to get from your trip?