On this page you will find a comprehensive and impartial guide to the Gokyo Lakes Trek. We are not a tour operator, but we can put you in touch with our recommended partner, click here.
As this is a very long and detailed article on the Gokyo Lakes Trek, we recommend using the quicklinks below to navigate to the sections that interest you most. Alternatively, bookmark this page for future reference.
Please use the quicklinks below to navigate the guide.
The Gokyo Lakes lies at the head of the Dudh Kosi Valley and provides an excellent alternative to the classic Everest Base Camp trek. The trek is especially good if you have a little more time on your hands as it takes in all the highlights of the classic Everest trek with the added bonus of seeing the beautiful Gokyo Lakes!
The trek itself is far more tranquil than the EBC trek as there are much less trekkers on the route. Another added bonus of the trek is that it is a circular trek in which there is no backtracking like you find on the classic EBC trek.
The highlight of this trek is the ascent of Gokyo Ri. Standing at over 5000m, the views from the summit are simply breathtaking. The peaks of Everest, Lhotse, Makalu and Cho Oyu can be seen! The view is often considered one of the best in Nepal and it is easy to see why.  Climbing to the summit in the afternoon is a beautiful time as you will see sunset over the glimmering Gokyo Lakes.
The trek begins in Lukla after your flight from Kathmandu. For the first three days, the trail follows the traditional Everest Base Cam trek trek itinerary for the first three days up to Namchee Bazaar. Just after Namchee the trail veers off to the North-west via the towns of Dole and Machemo, and then onto the stunningly gorgeous Goyko Lakes. You then ascend Goyko Ri (5,357 meters) and traverses Cho La Pass (5,420 meters) before joining up again with the classic Everest Base Camp trek at Lobuche.
Get a trek operator recommendation
Would you like to contact a responsible and trustworthy trek operator with competitive prices? Get some free, no obligation advice for your Gokyo Lakes Trek.
Get In Touch
A great video overview of the Gokyo Lakes Trek by Joey Paine. It's just over 9 minutes long.
Accommodation will be in lodges. Here is a general itinerary for a standard 16 day version of the Gokyo Lakes trek. Please note that there are several Gokyo Lake itineraries that can be completed. If you want to make your own way to Lukla then you could no doubt organise this with your operator or guide.
You arrive in Kathmandu. You will usually meet your operator here to get a pre-tour briefing.
You fly from Kathmandu to Lukla. This usually takes 45 minutes and is an adventure in itself  as the journey can be quite alarming – especially when landing! Try to sit on the left hand side to see great views of the Everest region. Here your trek begins and you start by hiking up the Dudh Koshi Valley on a well- marked trail to Phakding where you stay for the night.
Trek from Bahundanda (1,310 meters) / or Sirung (2,200 meters) to Jagat (1,300 meters) or potentially Chamje (1,410 meters). If, on day 4 you followed the traditional route to Bahundanda, you will trek to Ghermu (1,130 meters) and onto Jagat where you might stay the night or take a steep hour-long trek up to Chamje (1,410 meters). We recommend staying the night at Chamje instead of Jagat, which is a dirty and crowded village. If on day 4 you stopped at Sikrung you will likely follow a route via Syange (1,100 meters) to Jagat and up to Chamje. Expect to see great rice terraced landscapes and views of the Manaslu Range during early stages of this day's trekking.
Trek from Jagat / Chamje (1,300 / 1,410 meters) to Dharapani (1,960 meters). Continuing north into the Manang region you will trek through agricultural fields of corn and potatoes and then forests of rhododendrons up to the quaint village of Tal (1,700 meters). From Tal you will trek for another 6 kms (circa 3 hours) via Karte to the village of Dharapani (1,960 meters).
Trek from Dharapani (1,960 meters) to Chame (2,710 meters) via Bagarchap and Danakyu, and then either along the lower trail or upper trail to Koto (2,640 meters). From Koto you trek a further hour to the busy village of Chame. Some trekkers and operators prefer an overnight stay in the quieter village of Koto. On this rather steep trekking day you will get some great views of Annapurna II and IV, as well as Lamjung Himal.
Trek from Chame (2,710 meters) to Pisang via Bhratang (2,850 meters) and Dhukur Pokhari (3,240 meters). From Dhukur Pokhari the trail splits and you may either trek to Upper Pisang (3,310 meters) or to Lower Pisang (3,250 meters) for an overnight stay. If you take the latter to Lower Pisang we highly recommend re-joining the upper trail on day 8 as it provides arguably the best views of the whole Annapurna Circuit.
Trek using the upper trail from Pisang (3,310 meters) to Manang (3,450 meters) via Ghyaru (3,730 meters), Ngawal (3,680 meters), Humde (3,330 meters and Bhraga (3,450 meters). The mountain views on this portion of the Circuit are exceptional, as are the quaint villages along the trail. A visit to Barge monastery is worthwhile before the final stretch to Manang.
Manang is one of the main towns on the Circuit. Many trekkers take this opportunity to spend a rest acclimatization day in the town. Short excursions to the Gangapurna Lake and Bhojo Gompa (a Buddhist ecclesiastical fortification of learning) are common among trekkers, as well as day trips around the town. You might want to consider visiting the offices of the Himalayan Rescue Association for a talk on high altitude risks.
Trek from Manang northwest out of the Marshyangdi Valley and up to the small village of Yak Kharka (4,110 meters). If you haven't started feeling the effects of altitude yet, you might start doing so from today. Some trekkers continue onto the tiny village of Letdar (4,200 meters). Teahouse accommodation is limited in both these villages.
Trek from Yak Kharka (4,110 meters) to High Camp (4,850 meters). This is a fairly tough and steep day. Some tour operators will stop for the night at Thorang Phendi (4,450 meters), particularly if trekkers are struggling with the altitude, but continuing on to High Camp is, in our opinion, preferable as it makes the next day's treks to Muktinath (3,800 meters) a lot shorter and easier. Accommodation facilities and amenities in Thorang Phendi and High Camp are both good. Please note: continuing onto High Camp means sleeping at high altitude which is not advised if you are suffering from acute mountain sickness (AMS) symptoms.
Trek from High Camp (4,850 meters) across the Thorung Pass (the highest point on the trek at 5,416 meters) and then back down to Muktinath (3,800 meters) via Charabu (4,230 meters). Prepare for a tough, icy-cold day of trekking. The descent from Thorung Pass is steep and trekking poles come in handy. Muktinath, although an important pilgrimage site for both Hindu's (see the Vishnu Temple) and Buddhists (see the Monastery), is a rather characterless village. Depending on your operator you will likely stay overnight in Muktinath. For independent trekkers, the Bob Marley Guesthouse in the centre of town is a great shout!
Trek from Muktinath (3,800 meters) to Marpha (2,665 meters) via the awesome village of Kagbeni (2,800 meters). From Kagbeni to Jomsom we recommend taking a jeep to avoid the unpleasant dusty roads. Once you get to Jomsom you can join the ne NATT-trail (which is 2 hours longer than the road option) to Marpha. Marpha is famous for being the centre of the apple region in Nepal. Do try the apple brandy if you get a chance.
Trek from Marpha (2,665 meters) to Kalopani (2,530 meters), via Chokhopani, and continue to Kokhethanti to avoid the road. Some trekkers grab a jeep from Marpha all the way to Tatapani (see day 15).
Trek from Kolapani (2,530 meters) to Tatapani (1,200 meters). Using a new NATT-trail (marked in red and white), you can avoid the road and follow a trail that climbs steeply before joining a path that will take you through the towns of Kopochepani, Rupsechhahara, Dana and finally Tatapani.
Trek up from Tatapani (1,200 meters) to Ghorepani (2,870 meters), via the towns of Ghara, Sikha and Chitre. You will most likely stay overnight in Ghorepani in preparation for an early start the next day.
Return to Kathmandu.
Tags: Gokyo trek, Gokyo Ri trek, Gokyo Lakes trek, Gokyo Valley trek, Gokyo Lake trek, Gokyo Lake trekking, Gokyo Lakes Nepal, Gokyo trekking, Gokyo Cho La Pass
References: 1. Personal experience, 2. Cicerone Guides, 3. Kandoo Adventures – Gokyo Lakes
Trek from Tadapani (2,710 meters) to Naya Pul (1,070 meters) via Gandruk and then catch a short bus ride back to Pokhara. This is the end of the Annapurna Circuit and an extraordinary 18 days!
Note: It is possible to follow the old Annapurna Circuit from Ghorepani to Phedi via Landruk, although this takes an extra 2 days compared to the direct exit from Ghorepani to Naya Pul.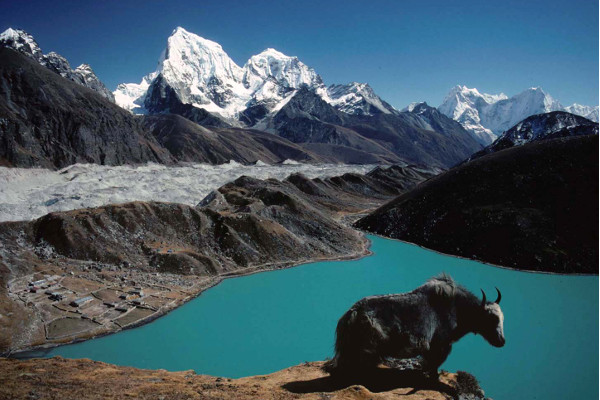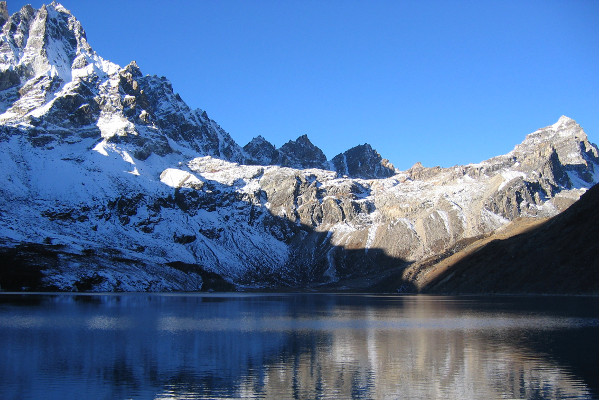 Gokyo, in the Everest region, is on the Nepalese side of Mount Everest. Lonely Planet ranked the Everest Region as the sixth best area in the world to travel to.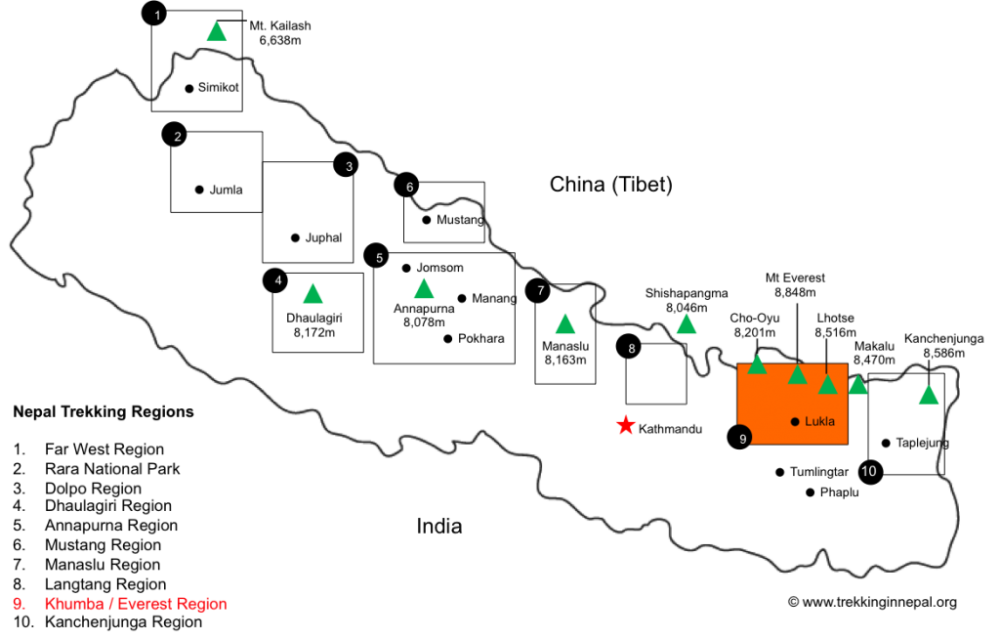 The Gokyo Lakes trail does not receive anywhere near the same footfall as the classic Everest Base Camp trek and the paths can often be confused with smaller yak trails.
Therefore, we recommend taking a detailed trekking map of the region. The area is sparse and it is quite possible to get lost in the warren of valleys that lie either side of the main trail. The most up to date and recent map is probably the Lonely Planet Trekking in the Nepal Himalaya.
Sian Pritchard-Jones and Bob Gibbons's have produced a great guide book – A Trekking Guide to Everest.
For a more general guide to Nepal trekking you may want to consider the Nepal Lonely Planet Travel Guide
We also highly recommend Everest: A Trekker's Guide – Trekking Routes in Nepal and Tibet by Cicerone Guides.
Frequently Asked Questions
Below we have provided detailed answers to the most frequently asked questions on the Gokyo Lakes Trek.
You will require a trekking permit for the Sagarmatha National Park. This usually costs about $30. You'll also need to purchase a Trekkers Information Management System card.
Tour prices ranges from $1,500 to $3,500 – depending upon the operator.
The best times to this Gokyo Lakes is either from March to May or from late September to late November. Like the classic Everest Base Camp trek, the peak period is October and November, when weather is usually stable and visibility excellent. In the earlier, pre-monsoon period from March to May, there is lovely spring growth but conditions vary slightly more.
The Gokyo Lake trek ascends to some high altitude points. At its highest point, Kala Pathar, you will reach an altitude of 5,554 meters (18,221 feet). There are some very steep section on this trek where you will ascend very quickly.
Because of this, it is important to have a good understanding of the risks associated with high altitude trekking and how the body acclimatises to high altitude. We recommend you read our detailed article on Altitude Sickness and Acclimatisation.
Treks to Gokyo Lakes require a number of essential pieces of trekking gear and equipment. The Gokyo Lakes trek is over two weeks long and quite challenging. It exposes you to a range of altitudes where temperatures fluctuate dramatically between night and day.
Much of your gear can be rented or bought in Kathmandu, but we strongly suggest bringing the most important pieces of gear and equipment with you.
To help you plan and prepare for your trek we recommend reading our gear section.
Trekking insurance is vital in Nepal. This is particularly true on the Gokyo Lakes trek which is quite remote and goes to high altitude. If an accident should occur that requires medical assistance and evacuation you will certainly want adequate trekking insurance that can cover the costs of air ambulance and treatment.
Make sure to have insurance that covers you for any travel related risks, like lost, damaged, stolen or delayed baggage; flight delays and interruptions; and tour operators default.
This article on travel and trekking insurance provides great information on what type of insurance you need, as well as provides an easy quote calculator from a leading travel operator.
Get a Trek Operator Recommendation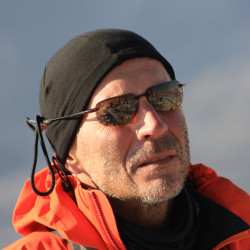 Brilliant service guys! The operator you recommended is absoultely fantastic. Fast, responsive, amazing track-record and great prices! Thanks
Pop your details in the form and you will receive a price competitive quote from our trusted trekking operator.
The Everest Base Camp Trek is one of the most popular and iconic treks in Nepal. Trekkers get to retrace the early footsteps taken by Sir Edmund Hillary and Tenzing Norgay on their historic Everest expedition in 1953. Discover the Everest Base Camp Trek.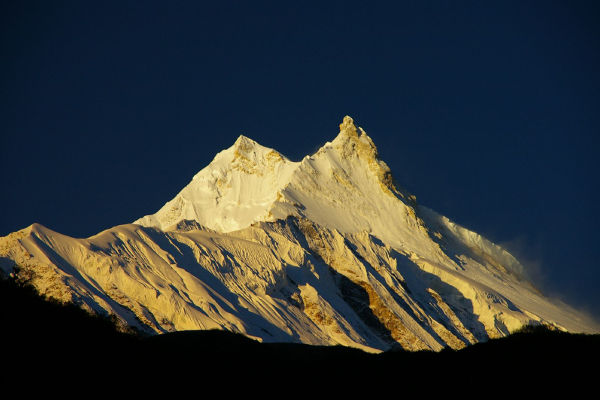 Robin Boustead, author of Nepal Trekking & the Great Himalaya Trail: A route and planning guide, pronounced, "Many would argue that the Manaslu Circuit trail is the best general trek in the country." Discover the Manaslu Circuit Trek.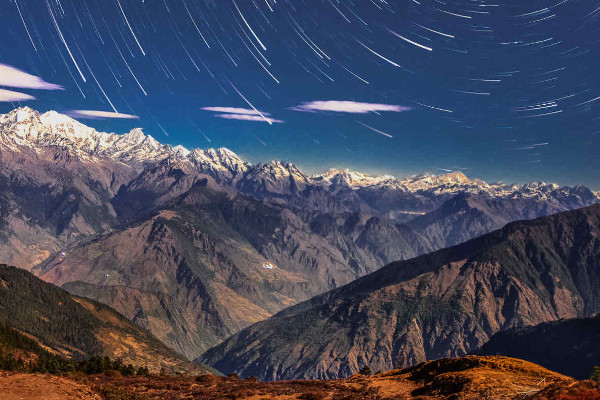 The Langtang Valley Trek is a relatively easy trek and is often far less busy than other popular treks in the Everest and Annapurna region. The trek can be done in seven days, however, it usually takes 10 to 12 days. Discover the Langtang Valley Trek.