Meaning 'Black Rock' in English, Kala Patthar has an elevation of 5,644.5 m (18,519 ft). This is a small trekking peak famous for its incredible summit views of Mount Everest.
Although not an official trek on its own, the Kala Patthar trek is an optional extra when hiking the Everest Base Camp Trek.
It's an extremely popular trek and you'll see many other trekkers at the summit, especially in high season.
Although its popularity derives mainly from its stunning view, Kala Patthar is also one of the highest points in the Himalayas.  Th summit can be reached without any technical climbing skills which adds to its popularity.
Kala Patthar Trek View
Because of the structure of Everest, the summit is not actually visible from Base Camp.  Most trekkers will opt to climb Kala Patthar in order to view it.
From the viewpoint at Kala Patthar you can also see the giant peaks of Numptse, Changtse and Lhotse.
Many people climb Kala Patthar early in the morning to get the dawn light. However, the sun rises behind Everest and Lhotse so you won't get a good shot at this time. The best time to climb is late afternoon as the sun is setting.
If the weather is on your side you'll be able to see Everest and Lohtse bathed in golden sunlight. Sadly, clouds often roll in towards the afternoons. This means it's a safer bet to up around late morning when you get the brightest light.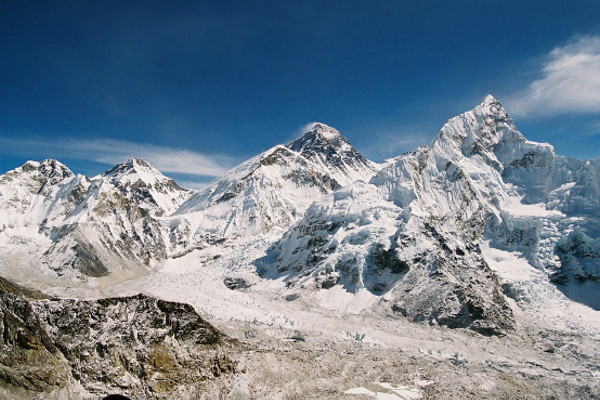 Kala Patthar Trek – Difficulty
The trek is not particularly long, but it is uphill and at altitude. For a standard trekker it should take anywhere from 1.5 – 2 hours to reach the viewpoint.
The top of Kala Patthar cannot be seen for some way up which adds to the mental difficulty. If you are well acclimatized and take it easy you'll have no real trouble. You will need several breaks on your way up. If you're not well acclimatized then you'll find it's a hard slog that will leave you wheezing and breathless.
Remember to take plenty of water and a warm jacket (see gear requirements here) as the temperatures can get seriously cold in the wind towards the top. For more information altitude sickness and acclimatization please see our detailed article here.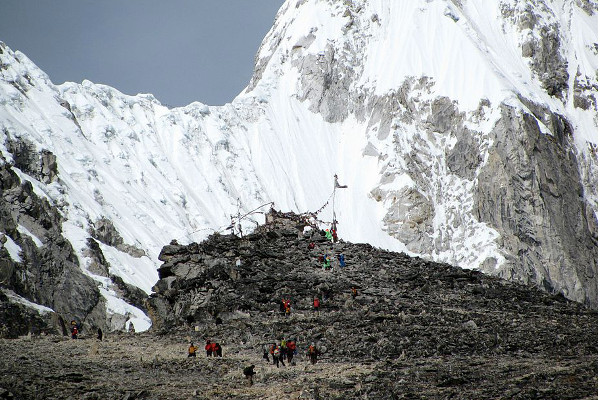 Kala Pathhar Trek – Route
The trek begins at the original Everest Base Camp – Gorakshep (5,164m).
You start by trekking down into an ancient lake bed know as 'The Beach' before you start ascending. You make your way up a series of steep switchbacks before leveling off slightly as you begin to traverse the eastern side of Kala Patthar.
The trail then steepens again until you come to the summit ridge where you'll feel the wind has a particularly cold bite! From the ridge you scramble over boulders for 5 or 10 minutes before reaching the viewpoint (marked with prayer flags). Look out for the worlds highest webcam there!
FAQ
If you have any further questions or queries about the Kala Patthar trek, then please just leave a comment below and we'll get back to you within 24 hours!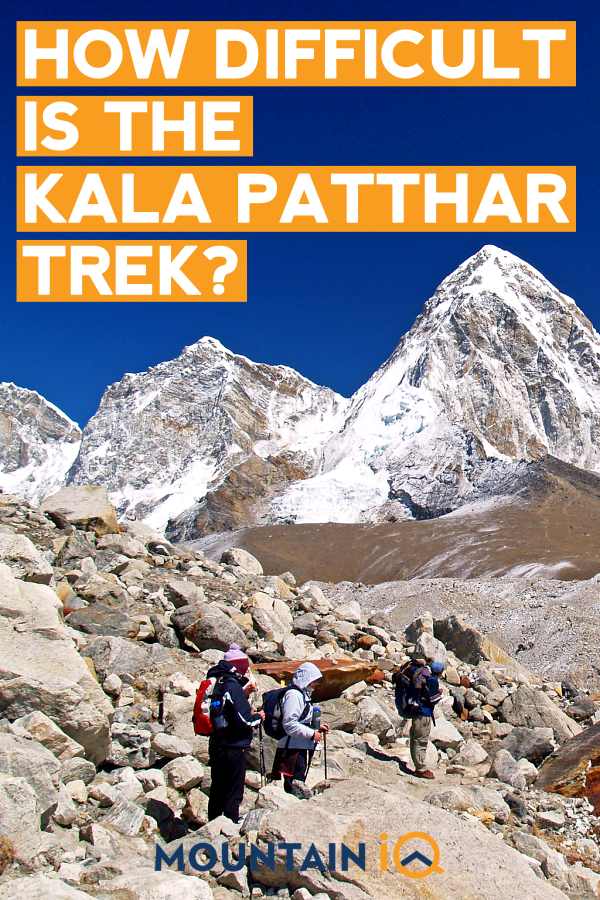 References: Share Everest