So you are planning to trek to Everest Base Camp. That's awesome!
On this page you will find our complete Everest Base Camp packing list. The list is jam-packed with detailed information on every piece of gear that you will need on your trek to the World's most famous mountain base camp.
Unlike some EBC packing lists which are very thin on detail and specifics, we haven't held back on this packing guide. Admittedly, it is therefore long and detailed so we recommend that you bookmark this page for future reference. It should be noted that the list can be used for all treks in Nepal, including other famous treks like the Annapurna Circuit and the Langtang Valley Trek.
In the packing list we have tried to provide personal recommendations on gear that we own and use. We only recommend gear that we believe provides the best value for money and delivers the best performance. We regularly receive feedback from readers and experienced Nepal trekkers who provide wonderful little insights into obscure, but nonetheless useful gear which we often add to this list.
If you are looking to travel light you will be pleased to know that some of the items below can be rented or bought in Kathmandu or Namche Bazaar. But please realise that some of the cheaper local equipment is often not up to standard for the cold weather temperatures you will face on your trek.
EBC Packing List Subsection
Use the quicklinks below to navigate this page.
A key concept to understand when trekking to the Everest Base Camp is layering.
Layering works by allowing moisture to pass from one layer to the next – this is called wicking. Each of the layers that you use should therefore be made from wickable fabric and support the wicking process. Cotton, for example, is a hydrophilic material, which means it traps moisture and should therefore be avoided.
Weather can changed dramatically as you ascend or descend in altitude, and therefore the ability to layer up or down is important.
This is particularly true of treks to Everest Base Camp where you will be trekking from 2,800 meters in Lukla to 5,554 meters at Kala Patthar. You will notice that day and night temperatures vary considerably from lower altitudes (<3,500m) to higher altitudes (>3,500m).
Seasonal variations are also a key consideration for your clothing layering system.
The peak seasons of March-May and September-November generally provide good weather, but it is possible to encounter rain on the lower reaches of the trek (i.e. below the tree-line or below 3,500m), and it can snow at any elevation in the Khumbu region. Temperatures during the first few days of the trek can be moderate to warm during the day, but by the time you get to Namche Bazaar you will feel a nip in the air and early mornings and nights can get really cold!
We highly recommend avoiding the monsoon season (June-August) and only recommend trekking in the cold winter months (December-February) if you are accustomed to cold multi-day treks.
If you want more information use this link on EBC weather and the best time to trek to Everest Base Camp.
So, now that you understand the concept of layering, here are the main layers of clothing that you need to take with you.
Breathable Underwear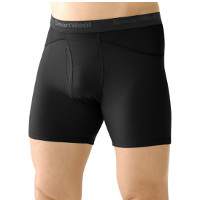 You are going to be trekking for 4-7 hours a day. You want to make sure you have comfortable and breathable underwear. To aid the wicking process we recommend bringing 4-6x pairs of breathable sports underwear (Icebreaker orAdidas make high wicking underwear), and for the ladies – 2 x sports bras.
Again, you don't want cotton here as you will be reusing your underwear and trust me after round 3 trekking days in a pair of pants things start to smell.
Base Layer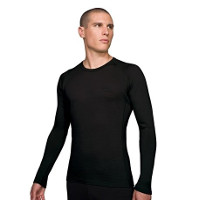 This is often termed your next-to-skin or first layer. It is very important on the higher reaches of the trek, but probably won't be used during the early and late stages of your trek.
The best base layers sit tightly to the skin (reducing airflow) and consist of high wicking material to allow moisture to escape.
Our recommended base layer clothing is manufactured by Smartwool orIcebreaker – both brands provide market-leading lightweight, merino wool products at an affordable price.
We recommend getting 2x tops and 1x bottom base layer.
General Trekking Clothes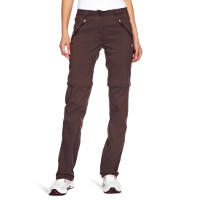 In terms of your general trekking clothes we recommend bringing 4-6 trekking shirts (short and long sleeve) which you will wear on most trekking days. These lightweight, breathable shirts from Hanes are good or any shirts from Icebreaker or Columbia. Note: make sure the shirts are made from high-wicking material like merino wool as you will be reusing them for multiple days. Cotton is not a good material to trek in as it absorbs moisture and therefore gets very smelly, very quickly.
We also recommend bringing 2x trekking trousers. Recommend brands include: Craghoppers, O'Neills or Columbia.
Second layer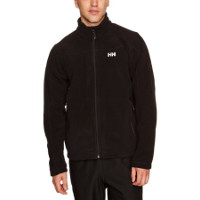 The second layer, or insulation layer, sits over your base layer and is best made from fleece or micro-fleece material.
For your torso we recommend a Polartec 200 Fleece Jacket. These jackets are great for trekking as they are light-weight and provide good warmth whilst allowing moisture release (or breathability). The 100s are lighter but not warm enough for the Everest Base Camp trek, whereas the 300s are a little too heavy! Helly Hansen and The North Face make good fleeces.
Alternatively, we are also fans of sleeveless puff jackets or gilets. TheNorth Face Nuptse Gilet is excellent!
Third layer
The third layer, or outer core layer, consists of a warm and waterproof jacket and trousers which you will use on the upper reaches of your Everest Base Camp trek.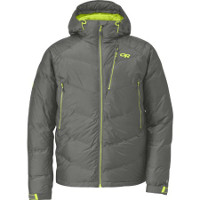 In terms of jackets we recommend the North Face Nuptse Jacket or equivalent winter down jacket. The performance from the Nuptse is incredible – we like to think it is a lifetime investment as the jacket should last you years of active trekking. Other good winter jackets for EBC include the Arc'Teryx Atom, RAB Microlightand Mountain Hardware.
Synthetic alternatives are fine but just make sure they have a good warmth to weight ratio. If you are strapped for cash you can find quite good winter jackets in KTM (admittedly most are fake but surprisingly well made).
For your trousers you should look for warm, fleece-insulated trekking or ski trousers. Recommended brands include Trespass, Helly Hansen or O'Neills.
Rain Clothing
You can encounter rain on the lower reaches of the trek, particularly if you plan to trek on either side of the rainy season (June-September). You should bring a waterproof hard shell jacket, like the North Face Resolve and pair of waterproof outer trousers, preferably made with gore-tex material. If you want to also get something cheap to throw over your waterproofs then a compact poncho often comes in handy.
Sun Protection Hat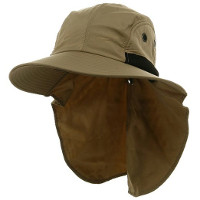 A trekking hat that provides sun protection to your face and neck is a must. Make sure your hat is light and easily manipulated to fit into your day pack.
We like trekking hats that have a neck cover.
Here are some trekking hats.
Beanie or Head Band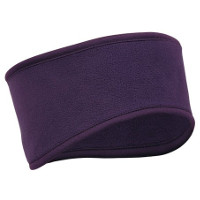 It starts to get really cold in the late afternoon / early evening; particularly as you get closer to Everest Base Camp. A warm fleece beanie or fleece headband are absolute musts.
The North Face and Berghaus provide good beanies.
Buff, Balaclava or Neckband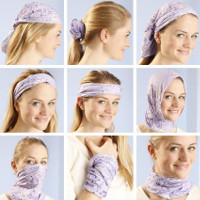 A Buff is a highly recommended piece of kit. Temperatures can get really cold and the air is usually very dry, which can result in the infamous Khumbu cough.
A buff helps keep your neck and face protected and prevents particulates entering your throat when you breath.
During the out-of-season winter months (Dec, Jan and Feb) we highly recommend bringing a balaclava or neckband. Here are some recommended examples, we prefer Mountain Airshield Balaclavas.
Outer Gloves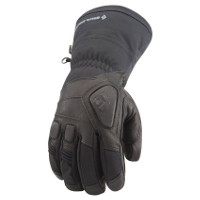 Your outer glove needs to be super warm, waterproof and very durable.
We recommend Gore-Tex gloves from Dakine, Black Diamond, Outdoor Research or The North Face. You may also want to take mitts, but we find the lack of dexterity a hindrance.
Inner Gloves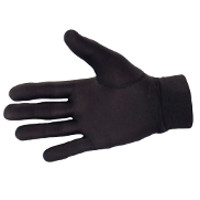 Like base layer clothing, inner gloves act as your next to skin layer. We recommend light-weight, quick drying inner gloves made from fleece material.
Pearl Izumi Thermal Lite Gloves are good and can be used as standalone gloves when the weather is moderately cold.
Karrimor also make good liner gloves.
Footwear is incredibly important as your feet are what get you around. Having comfortable footwear will make your trek way more enjoyable as no one wants to be plagued with blisters or foot pain.
Make sure you properly break-in your boots before trekking the Everest Base Camp Trek. This means doing at least 2-3 long distance hikes (5-6 hours) in your new boots before arriving in Nepal.
Below we highlight the 5 pieces of footwear equipment you should bring with you on your Everest Base Camp trek.
Hiking Boots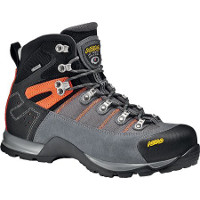 Your hiking boots are probably the most important item you can bring on your Everest Base Camp trek – your feet are what get you to base camp and back. The wrong size boots will result in painful blisters, lost nails and sore feet.
Make sure your boots fit correctly. You can test fit by putting your foot in the boot without tying the shoelaces, slide your foot all the way forward until the toes are snug against the front of the boot. You should be able to put one finger down the back of the boot between your heel. If your finger has loads of room then the boot is too big, if you struggle to get your finger in comfortably the boot is too small – try another size!
The key characteristics to look for in a boot: make sure it is light-to-mid-weight (full leather boots tend to be too heavy, uppers of the boot can be made of leather or leather condura), has high tops for ankle support, rubber soles with deep lugs for good traction, and a lacing system that incorporates d-rings or speed hooks for quick lacing and further ankle support.
Reliable, but affordable brands include Salomon, Scarpa, Karrimor, Berghaus and Hi-Tec. For a best in class boot see the Scarpa Kailash or anything from Meindl's Hiking Boot range or Salomon (see Quest Range).
Trainers (Trekking shoes)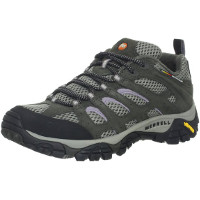 We recommend taking a basic pair of lightweight trainers that you can wear in the teahouses after a long day of trekking.
Here are some trekking shoes or trekking sandals that we recommend.
Trekking sandals with warm socks are great to wear in teahouses.
Hiking Socks
You should take 4-6 x pairs of trekking socks. We recommend Coolmax trekking socks, or any socks from Smartwool or Bridgedale.
Merino wool socks are great as they allow the foot to breath and can thus be reused multiple times before they need a hand-wash.
Do not bring cotton socks as they absorb water and will only lead to nasty blisters.
Thermal Socks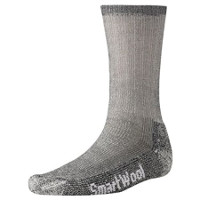 We recommend taking 1 x pairs of warm thermal socks for the cold trekking days near base camp.
We recommend Smartwool thermal socks as they provide great cushioning for the foot, are super warm and have flat seams (bulky seams result in blisters).
Other worthwhile brands include Bridgedale and Wigwam.
Gaiters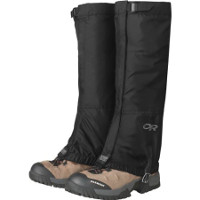 Gaiters are made from a waterproof material and extend up from your boot to your calve.
They are used to prevent water, mud, dust and small stones from getting into your boot. There are many different types of gaiters on the market but all seem to do the same thing, so we have no preference.
Here are some example gaiters you can check out – go for a mid-range pair.
Duffel Bag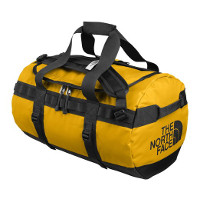 If you are joining a guided tour with porters who will be carrying the lions share of your gear then you should bring with you a 80-90L duffle bag.
The best bags are made of waterproof laminate material, have strong and sturdy zippers that can be locked (we recommend bringing a small lock to secure your bag) and easy to access hand and shoulder straps.
The North Face Base Camp Duffle is the ideal duffle bag.
Rucksack
If you are trekking independently or without a porter then you will want to take a 45-65L backpack. A top opening mountaineers rucksack style is best.
Osprey (go for their FarPack Range) and Black Diamond manufacture good mountain backpacks.
Daypack
If a porter or yak is carrying your duffel or backpack then you will want to have a light-weight daypack to carry essentials – like snacks, suncream, your camera, personal items (i.e. passport, money) and hat.
Ideal daypacks have compression straps to reduce weight stress on your back and side pockets for easy access to your water bottles.
The Osprey Talon is our preferred daypack. 22-28 Litre is perfect.
Make sure to bring a rain cover for your backpack and / or daypack. If you decide to use an Osprey then make sure you get an Osprey Backpack Raincover with it and that the size is right.
A warm sleeping bag is an absolute must – it can get extremely cold at night. We recommend a duck / goose down sleeping bags, but if you are stretched for cash then a synthetic will do. Just make sure that it is a four season bag and has a rating of at least -10 degree C.
Ideally your sleeping bag should have a mummy-shape with an insulated hood and draw chord so that it fits the contours of your body. A two-way zipper for better insulation is also great.
We recommend Marmot (Trestles), The North Face (Snow Leopard) or Mountain Hardwear (Lamina or Phantom).
Sleeping Bag Liner
If you're planning on renting a sleeping bag for your Everest Base Camp trek then we always recommend purchasing a sleeping bag liner. Liners are placed inside the sleeping bags to add additional insulation and improve cleanliness. Make sure to get a liner that fits your sleeping bag contours, such as a mummy-shaped liner. Here are some good mummy sleeping bag liners.
Trekking Poles
Good trekking poles reduce the impact on your knees and other leg joints by up to 20%. This is particularly beneficial when descending as the load on your joints increases exponentially.
We recommend getting adjustable light-weight (around 350 grams per pair) trekking poles that are easy to store, durable and versatile.
Black Diamond trekking poles are excellent. So are Leki trekking poles
Sunglasses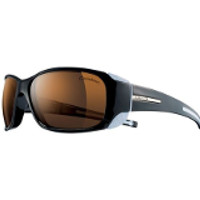 The UV intensity in the Himalayas is relatively high due to the altitude and snow glare.
Please ensure you bring a good pair of 100% UV protection sunglasses (minimum of 80% light reduction).
We recommend mountain sunglasses from Julbo. Their Montebianco Range are pretty cool!
Headlamp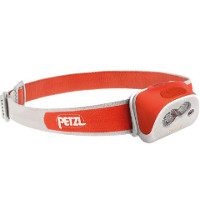 You will not be trekking at night, but might need a headlamp for the early morning trek to Kala Patther.
Also many of the lodges are poorly lit. Your headlamp can be used to go to the toilet at night or if you want to read after dark.
Petzl Tikka are a leading headlamp brand. Make sure to bring spare batteries.
Water Bottle or Hydration Bladder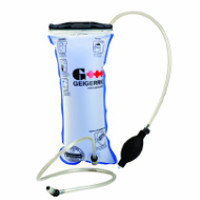 Dehydration is a common problem at high altitude. You should plan to drink between 2-3 litres of water a day.
You can either carry your water in a standard water bottle – we recommend getting 2 x Camelbak Water Bottles – or if your daypack includes space for a hydration bladder (the Osprey Talons do) then the 2L Platypus Hydration Bladder is a great product.
Personal Gear and Medications
Trekking Towel – A small to medium sized trekking towel is useful for drying off after a quick clean. Discovery or LifeVentures provide good, quick-drying trekking towels.
Pee Bottle or Funnel (optional) – Ideal for ladies who need to answer the call of nature at night when its sub zero outside. See Freshette Pee Funnels
Small Locks – To secure your duffle bag or rucksack
Waterproof Ziplock Bags – To safely store important / valuable items like your passport, money and electrical equipment
Camera / Videocamera – There is no way to explain how striking the scenery in Nepal and the Himalayas is. You will want to capture your trekking experience in high definition so if you don't have a decent camera now is the time to invest. Here are some recommended Digital SLR cameras. Remember, you want to make sure your camera is light but still able to capture high quality images. In terms of a video camera we are huge fans of the GoPro Hero 4. The Silver edition is ideal for trekking activities.
Book / Kindle – There is a lot of down time on the EBC trek. You will want reading material. Books are heavy and cumbersome, we recommend bring a Kindle eReader. Our favourites Himalayan books are Into Thin Air or Ed Viesturs' No Shortcuts to the Top.
Playing Cards – To keep you and fellow trekkers entertained in the evenings
Notebook / Journal and Pen – To chronicle your trekking experience
Portable battery charger – If you plan to use electronic devices like your mobile phone, an eReader or camera / GoPro, then you will want to be sure that you can recharge these devices. Most teahouses have charging facilities but you will have to pay and they are sometimes unreliable. We recommend bringing a USB portable battery charger. These are generally good for 5-6 charging sessions before it needs to be recharged itself.
Water Purification Tablets – You will need to treat your water in Nepal. Please don't buy bottle water as this just adds to the waste problem associated with the Nepal trekking industry. Make sure to add the correct number of water treatment tablets based on the volume of water in your bottle. One hundred tablets for the duration of the trek should be more than enough. Alternatively you can use a UV water purifier. We recommend the SteriPEN Adventure Opti Mini Pack UV Water Purifier.
Isotonic Powder – This is great to add to your drink and aids in replacing electrolytes, improving energy levels, and water absorption. Here are some Isotonic powdered drinks
Diamox – This is a high altitude medication that can be used as a prophylactic (preventative) solution to acute mountain sickness (AMS) or altitude sickness. It does not cure AMS and should never be used as a substitute for descent (which is the only real solution to AMS). It can however help prevent the onset of AMS and is commonly used by high altitude trekkers. Please seek proper medical advice before taking Diamox. You can read a detailed article on Diamox here.
General Medications – We recommend taking paracetamol for headaches (which are a common altitude sickness symptom) and Imodium for diarrhoea (another common problem as food preparation areas can be a little unhygienic).
Basic First Aid Kit – Your guide will most likely be carrying a first aid kit but there is nothing wrong with being extra prepared. If you are trekking independently then first aid kit is a must. Here are some good, compact outdoor first aid kits: Outdoor First Aid Kits
Suncream / Lip balm – 1 x suncream (SPF 30) and 1 x lip balm
Baby wipes – 1 x baby wipes for easy and quick wet washes
Toiletries – All your basic toiletries, including toothbrush and tooth paste (remember to use purified water as bacteria enters cracked gums easily), 2 x rolls of toilet paper (this can be bought on the trail but the quality is often poor), etc.
Blister Plasters – We recommend Compeed blister plasters
Oximeter – This is an entirely optional device but can be quite useful in testing your Sp02 level, which indicates the degree to which the altitude is affecting your body and how you are acclimatising. Here are some Finger Pulse Oximeters
Hand Sanitizer – Good for quickly disinfecting your hands before and after eating, or when they get dirty on the trail.
If you feel anything is missing from this Everest Base Camp packing list we would love to hear your suggestions. Of course, if you have any questions or queries about this Everest Base Camp Packing List then just leave a comment below and we will respond within 24 hours.
Tags: Everest Base Camp Packing List, Everest Base Camp Equipment List, Packing List For EBC, Nepal Packing List, Nepal Trekking Packing List, Packing List for Nepal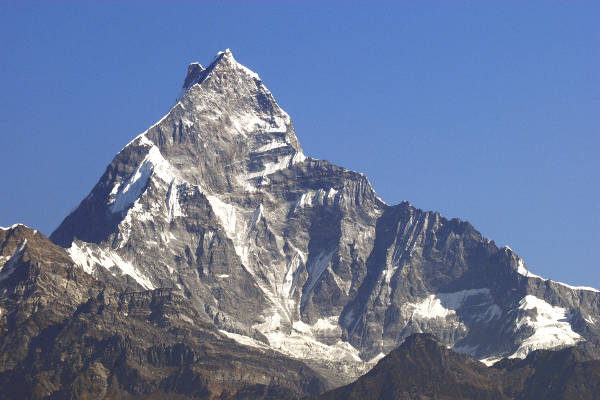 Click here for the complete Annapurna Circuit Packing List. You'll find all the gear you need listed along with our personal recommendation for each item.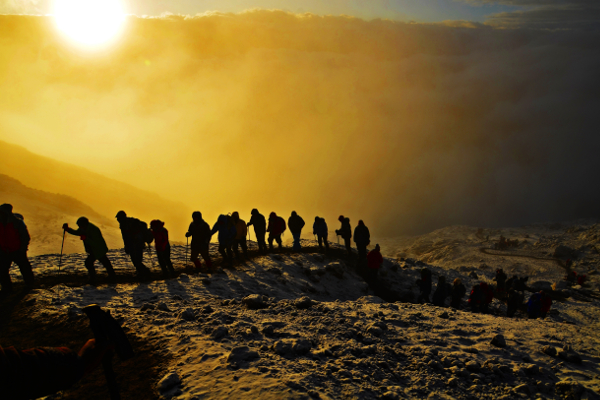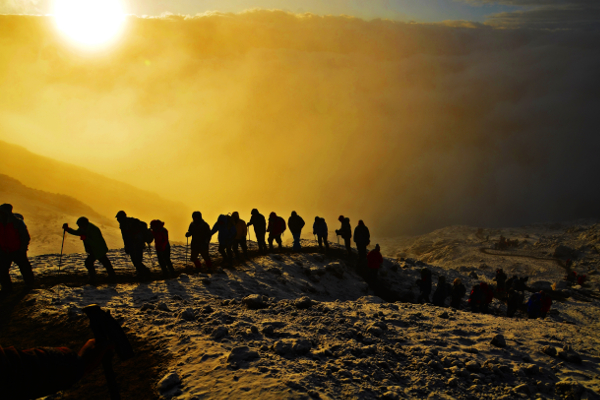 Click here for the complete multi-day trek Packing List. You'll find all the gear you need listed along with our personal recommendation for each item.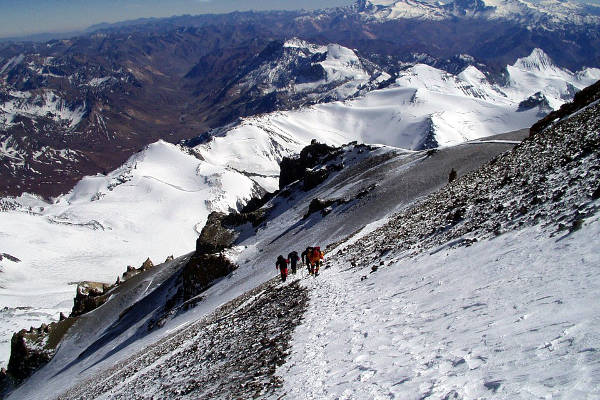 Click here for the full Aconcagua Packing List. We have included everything you'll need to make it to the summit of the tallest mountain in the Americas!