Mount Everest is not only the tallest mountain in the world, but the most iconic. It's dizzy heights are renowned around the globe, making the hike to Everest base camp one of Nepal's most popular treks.
So, if you're planning on braving this trek, you'll need to know when's best to take on the challenge. And that's why it's a good thing you ended up here.
In the article below we look at weather in the Everest region and the best time to trek to Everest Base Camp.
Best Time For The EBC Hike
The best time to hike to Everest Base Camp is either during the autumn (September and October), or the spring March through to April. For those who prefer warmer (and more bearable) temperatures, September to October will probably suit you more. Although February to May is a clearer season and the period in which Mt Everest climbers attempt the summit, the period of what we know in Europe as autumn will provide you with the most stable weather.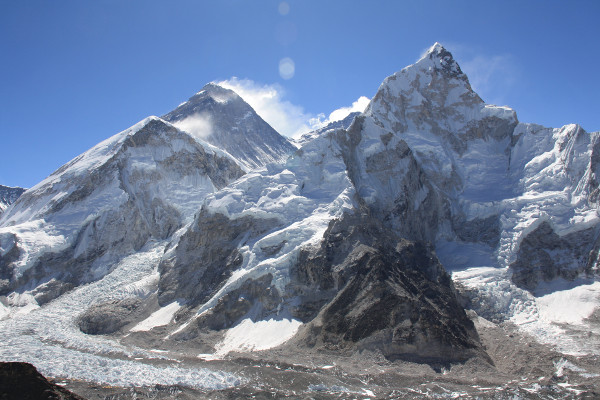 During November through to January, you'll find that the temperature is at Nepal's lowest. Overnight on an Everest Base Camp hike is where you will really feel that cold as temperatures range from -20 to -30 degrees Celsius. The chill-inducing temperatures you'll find during these months on the Base Camp hike are due to the altitude. Ascending from 2,800 metres to 5,300 metres means, it only gets colder the higher you go.
June, July and August coincide with the monsoon season. Hiking EBC during this period is not recommended.
If you're after a more in-depth look at the weather and climate in Nepal, see our article on the best time to hike in Nepal.
Peak Season on the Everest Base Camp hike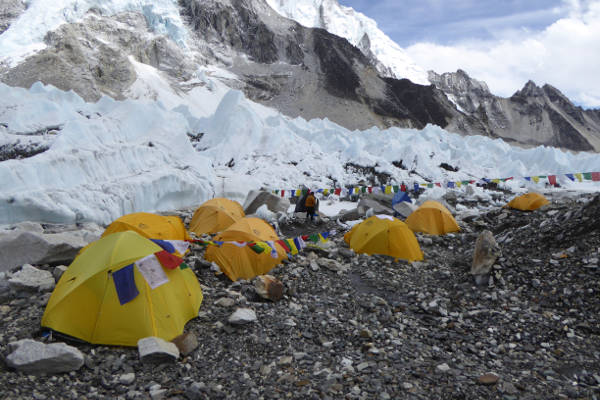 As you may have already guessed, the peak season for Everest Base Camp is September to October. This is largely because of the weather and the availability of other routes in the region.
Because of the clear days during this time of the year, trekkers are treated to stunning vistas which are half of the reason many people trek Everest Base Camp. There are views during this time of year that you'd have to rely on pure luck to see during other months.
Of course, peak season is just that: the peak. That is, during September to October, the Everest Base Camp route gets its largest number of visitors. So, you will – without a doubt – have to spend your time on the route and in teahouses with other people.
March through May is also peak season and great time to hike to Everest Base Camp. This period of the year coincides with the Everest climbing season, so again the trails are busy and there is a definite buzz around base camp itself.
Off-Peak Season on the EBC trek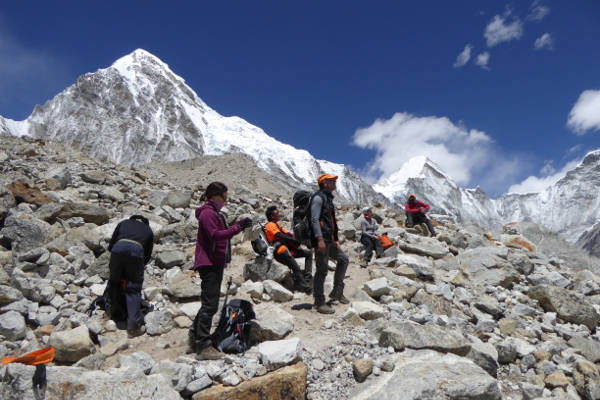 Of course, some people love to venture off the beaten track and pave their own way when trekking and following their adventurous soul. If you are one of those, there is a chance of a trek to the Base Camp during the off-peak season.
During November to January, the days are considerably shorter and so it will end up taking you longer to trek to the dizzy heights of 5,300 metres. It'll be harshly cold, particularly in the night as we said earlier but if you have the capacity for it, you should be fine.
Many other popular routes are closed during that period in the year, so it makes November to January less crowded and Everest Base Camp more of your own trek.
June through to August, however, is also another off-peak season in Nepal. The reason this time is off-peak season is because of the monsoon rains. The warm air from the Indian Ocean results in the short, sharp rainfall, particularly in the Everest region.
Regardless of how high you are trekking during this time of year, you'll still have the rain. Mud, leeches and lack of stunning mountain views are all issues when trekking Everest Base Camp in June through to August. We'd definitely say it's not an ideal time to trek.
Key Takeaway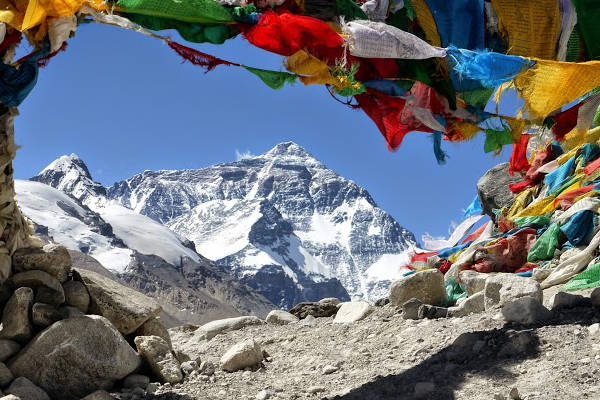 While heading off the beaten track and avoiding large groups of people sounds appealing, you must think about it in practice. June through to August is a time of year we really wouldn't recommend for trekking to Everest Base Camp.
If you do wish to trek in Nepal at that time of year, though, there are other options. You could consider the Mustang circuit – one we'd suggest for the monsoon season.
Putting all of the facts and figures we've given you into practice, the months of September to October or March to May are what we'd recommend for trekking to Everest Base Camp. The nights are not in the massively below freezing zones, like in November to January, and you are guaranteed the best views.
More EBC hiking articles: