So you're thinking about climbing Mt Everest?
That's amazing!
Everest is not only the highest mountain in the world, but she is surrounded by some of the most beautiful mountain scenery there is.
Everest is linked with incredible stories of adventure, excitement and drama.
She is entwined in superlative mountaineering history. The most famous mountain people of all, the Sherpa people, call the valleys around Everest their home.
Climbing Mt Everest is a challenging adventure, but one of the most rewarding experiences you'll ever have in your life.
Here are some of the things you need to know before you go.
Climbing Everest – Key Questions
Cost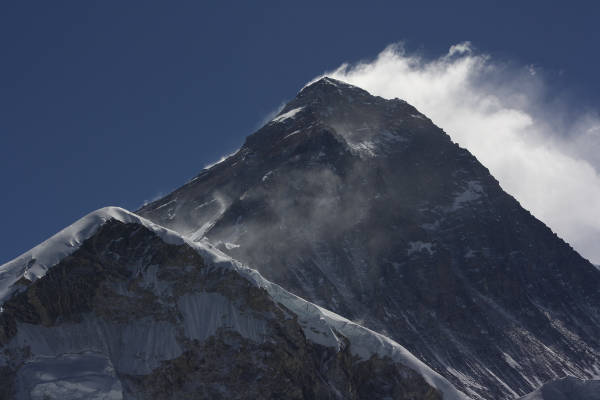 Climbing Everest is expensive.
You should expect to pay between US$35,000 and $100,000 to be part of a climbing expedition.
Additionally, you will need to have thousands of dollars' worth of personal equipment.
Boots, down suits, sleeping bags and gloves alone will be around $4000. Always buy the best equipment you can find. Don't spend $50,000 on an expedition, save a few dollars on cheaper boots and come home missing a few toes.
Picking a Company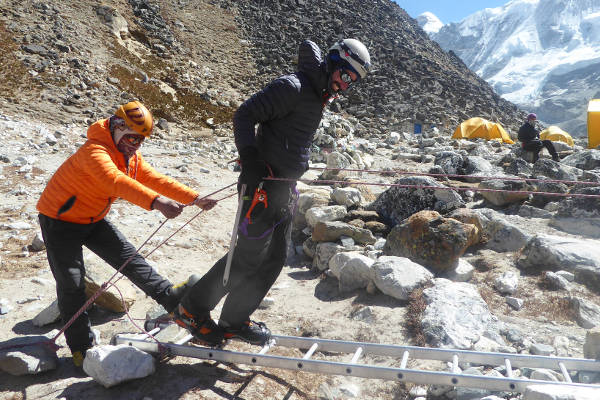 There are many companies that will offer to guide you to the top of Everest and they come in all shapes and sizes.
One of the first decisions that you need to make is to decide which company you want to go with. This is true for experienced climbers with multiple 8000m peaks under their belts and the same for novice climbers who are just starting out on their mountaineering journey.
Do you want a bigger, well established company that may have a strong reputation, but be more expensive, or a small boutique company that provides a more tailored experience?
Perhaps budget is most important to you. In that case there are several cut price companies that may fit your bill, or for top dollar you could hire a private guide and all the support possible.
When picking your company be sure to ask for references. Ask difficult questions like: how many bottles of oxygen will be available to me? Will I have a personal Sherpa climbing with me on summit day? Are Sherpa tips included? Will I have my own tent at basecamp, or other camps? What can I expect to eat on the expedition? Will there be climbing benchmarks that I have to meet?
The best information you can gather about companies is from word of mouth – talking to climbers who have been on expeditions with that company and can really tell you what it's like. Get this decision right and you'll have a much better experience on the mountain.
If you get it wrong, you'll probably be coming home early and frustrated.
Get Fit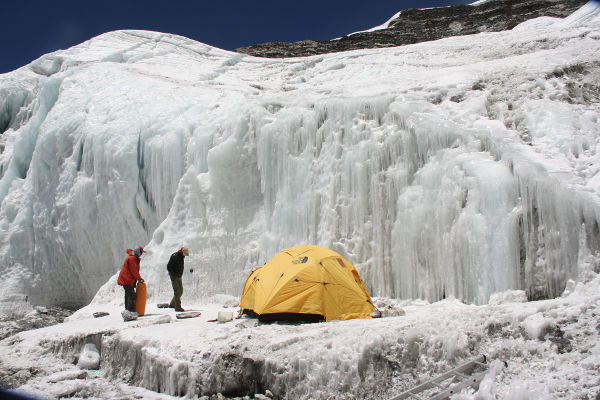 Don Whillans was a famous climber from the 60's & 70's. When he went on expeditions, he often showed up out of shape. He'd say "the mountain will get me fit". He meant that all the work setting up camps, getting acclimatized and moving up and down the mountain would get him into shape. Don Whillans was a freak of nature, you are not Don Whillans! Come to the mountain in the best shape you can.
You should be aerobically fit. Perhaps running, biking, swimming or XC skiing is your thing. Whatever it is, try to be as fit as you can be. You might not need think you need it as you plod slowly up the mountain breathing heavily in the oxygen depleted air, but it's exactly what you need to be able to keep going when things get tough.
You should also pack on a few pounds of muscles. When you get to extreme high altitude your metabolism changes, you lose your appetite, you lose weight and this is especially true of muscle. If you can build up some leg muscles, chest, shoulder and arm muscles, you'll have more to lose when the time comes.
Also, a few extra pound of stored fat will help with the change in diet, any GI issues you might have and provide additional protection against weight loss. Climbers have often been known to lose over 30 lbs (15kg) on an expedition.
Train Your Mind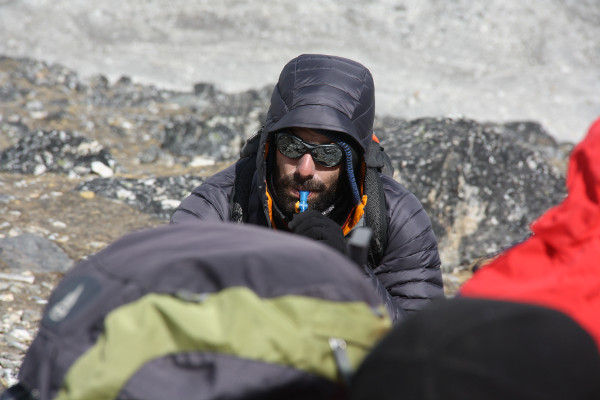 Most people think that climbing Everest is a difficult physical undertaking and that only strong, fit people are successful. While this is partly true, what most people don't know is that it is also extremely challenging mentally.
Most climbers that don't reach the summit turn around long before summit day.
An Everest expedition is a 7 to 9 week ordeal that wears you down. Every day you wake up and have to endure discomfort, pain, cold, hunger and thirst in varying degrees.
You also have to endure being away from home, missing loved ones and the comfort of your routines.
On top of all of these is the nagging fear that you might actually die.
Climbers who are mentally prepared for this emotional assault are always more successful. You can prepare yourself by participating in other, shorter Himalayan expeditions.
Even a trek to basecamp will help you understand the food, surroundings and logistics of being on an Everest expedition.
You must also be completely honest with your team leader. As soon as you start to develop fears or struggle with homesickness, you must talk to your leader. Most good leaders will have seen this many times before and have strategies specific to your challenges that can help you.
If you have more questions about climbing Mt Everest, please leave a comment below and we will do our best to answer them for you.
For more Everest information and latest news, check out SummitClimb.com.