Switzerland is a beautiful mountainous country in central Europe, and what better to explore the country than along its trails. From challenging, strenuous multi day hikes to shorter, easier day hikes you can be sure that there will be an adventure to suit your needs.
It is important to remember that distance is not necessarily an indication of difficulty, rather elevation changes in combination with terrain are a better indicator. To help you on your journey we have put together the complete guide to hiking in Switzerland.
Hiking In Switzerland
1. Exploring the Alps
Probably the best known mountain range in Switzerland, no guide would be complete without a mention of the Alps. One of the wonderful advantages of the Swiss Alps is that, even on multi-day hikes, there is no need to pack more than a light daypack.
This is due to the mountain huts that provide comfortable lodging and food along the way.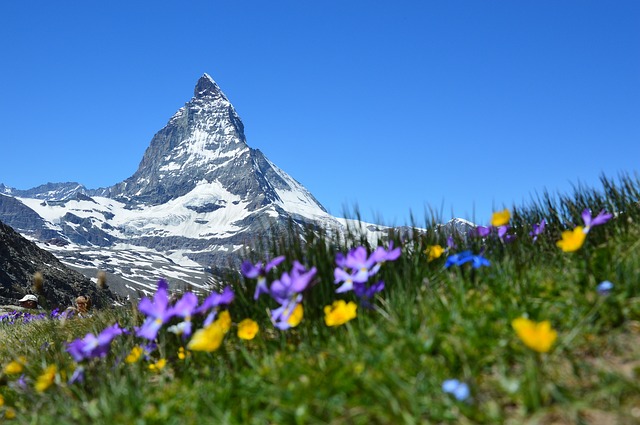 The trails in the Swiss Alps are all well marked, easy to follow and can be hiked in either direction.
The major subranges of the Swiss Alps are the Pennine Alps, which forms the border between Switzerland and Italy, the Bernese Alps and the Bernina Alps. You can explore all three of these subranges on foot.
2. Grindelwald area
Grindelwald is a village nestled in the Bernese Alps. Due to this there are plenty of hikes that explore the surrounding mountains. Home to a variety of hikes, you can easily explore different aspects of the Grindelwald region.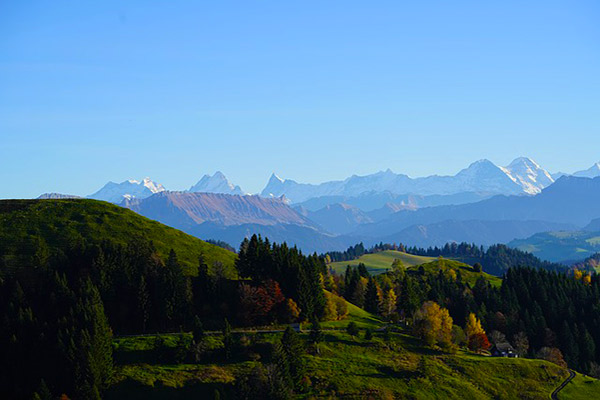 The area is well known for its stunning scenery, beautiful lakes and famous mountains, namely the Eiger and the Jungfrau.
Grindelwald provides a good introduction to Swiss landscapes, as you do not have to be an experienced hiker to enjoy the area.
3. Eiger Trail
If you are looking for something easier, there are many day hikes that explore Switzerland.  The Eiger trail is one such hike. The hike is relatively short, being only 6km and taking roughly two hours, however it is moderately difficult.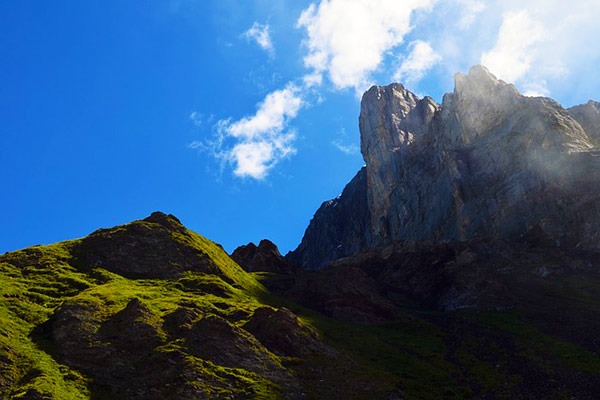 The trail takes you along the foot of the Eiger Mountain, with a 4 000m peak and sheer cliff face. Hiking below this cliff face you can see exactly what climbers face when attempting to conquer the mountain.
The hike is in the Grindelwald area and begins in Eigergletscher and is best hiked July through to October.
If you prefer something faster paced (and considerably more difficult), there is an ultra-trail run that covers 110 km, part of which traverses the base of the Eiger North Face.
4. Haute Route
Haute Route, also known as Walker's Route, is a multi-day hike winds through both the French and Swiss Alps, beginning in Chamonix and ending 125 miles later in Zermatt.
The roughly two week route encapsulates the best of the Alps within the space of a few days, making it something special and definitely worth attempting if you are hiking fit and up for a challenge.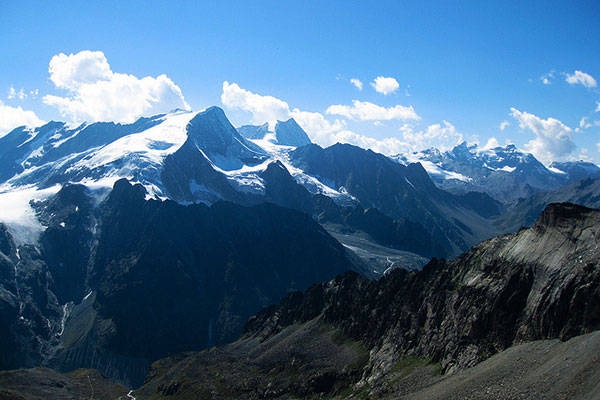 You can choose to do the route guided or by yourself, each having its pros and cons. Along the way you will traverse spectacular mountain passes, pass glaciers, flowered meadows and lakes.
You will often end your days of hiking in quaint mountain villages so accommodation is warm and comfortable.
5. What To Keep In Mind
Once you have decided which routes to tackle, there are several important things you will have to keep in mind. From general hiking etiquette to what to pack, we have you covered.
Remember to stick to the marked paths and keep an eye on the weather. Most trails are well sign posted, making navigation easier.
Even still, it may be a good idea to keep a hard copy map or a GPS unit on hand so that you can find your way should you become lost.
It is important to make sure you are fit enough for your next hike. Keep in mind how much hiking you will be doing and plan accordingly – you may need to train additionally beforehand.
Depending on where you are hiking, you will also have to be mindful of possible altitude sickness.
Lastly, your gear is a critical element of any hiking adventure. Deciding what to pack can be tricky as it's important to pack light while keeping the essentials.
Must have gear includes a good pair of hiking boots, a comfortable pack and a trekking pole.