From its beautiful coastlines to its majestic mountains, there are endless hiking opportunities in Italy. With its Mediterranean climate, Italy experiences hot, dry summers and cool, wet winters but the country is diverse in its weather and temperatures.
From the towering Alps Mountains to the breath-taking Amalfi Coast, this European country definitely offers a few once in a lifetime hikes. If you are wondering where to begin your hiking trip to Italy, browse through our complete guide for some advice.
Best Hiking Areas In Italy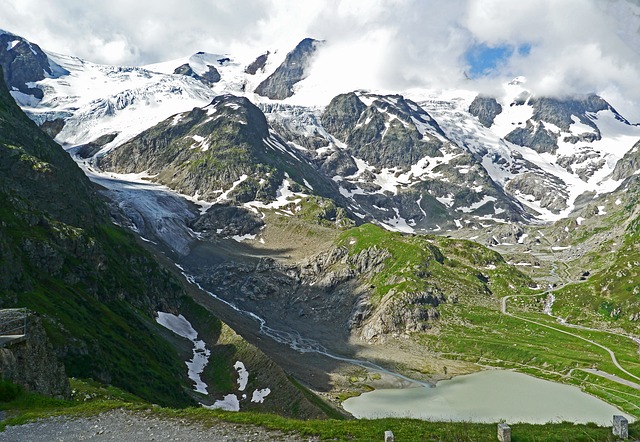 Here is a short list of favorite trails in Italy:
Costal trails:
1. Sentiero degli Dei trail (Amalfi Coast)
2. Cinque Terre (Sentiero Azzurro)
Mountain Trails:
3. Tour du Mont Blanc (the Alps)
4. Matterhorn (Border of Italy and Switzerland)
5. Tre Cime di Lavaredo (Dolomites)
6. Corno Grande (Apennines)
Island Trails:
7. Mount Etna (coast of Sicily)
8. Various Sardinia trails
The Coastal Italy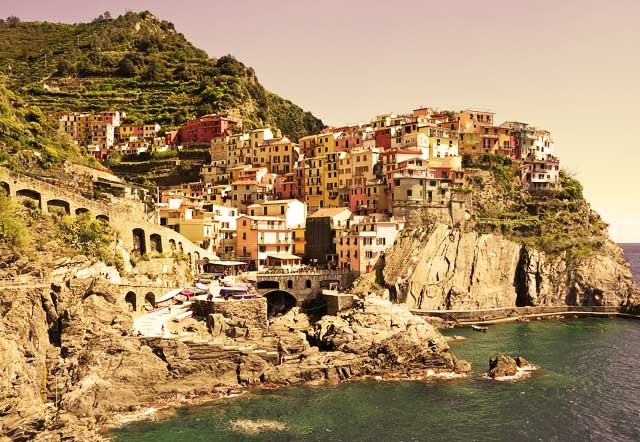 Best Trails: Sentiero degli Dei trail (Amalfi Coast), Cinque Terre (Sentiero Azzurro)
Italy's borders, for the most part, are met by the Tyrrhenian, Mediterranean and Adriatic Sea. This means that the country has many spectacular coastline hikes that wind along the shore and visit local coastal towns.
It is definitely worth investigating some of these trails if you are interested in exploring the rugged Italian coastline.
With so many to choose from, your options of where to hike are endless. However, if you are struggling to pick, we would recommend the Sentiero degli Dei trail that follows Amalfi Coast, or visiting the remote Cinque Terre along the Sentiero Azzurro.
The Sentiero degli Dei, also known as the path of the Gods, is doable all year long and is a 3 hour hike along the spectacular coastline that runs between Nocelle and Bomerano.
Watch this video of the Sentiero degli Dei to get a better idea of the trails spectacular views.
Another amazing coastal hike is the Sentiero Azzurro, or the Blue Trail, which connects the five main villages of the Cinque Terre. The whole route takes roughly six hours and you can hike in either direction, starting from either Monterosso or Riomaggiore.
Adam Benton's will give you a good idea of the Blue Trail – beginning at Monterosso.
Whichever route you choose, hiking the coast of Italy gives you the perfect opportunity to explore beautiful villages while walking along spectacular and timeless footpaths.
The Mountains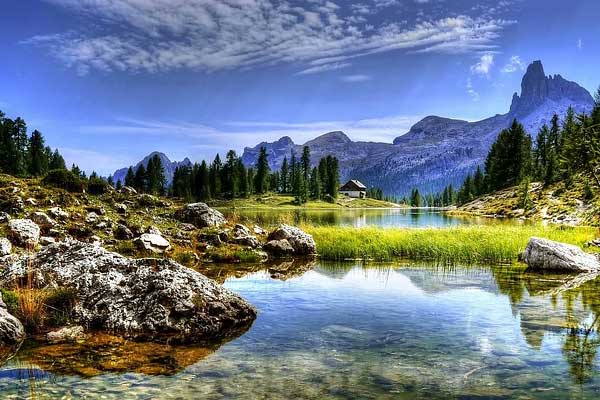 Best Trails: Tour du Mont Blanc (the Alps), Matterhorn (Border of Italy and Switzerland), Tre Cime di Lavaredo (Dolomites), Corno Grande (Apennines)
Being a mountainous country, there are no end to hiking opportunities available in Italy. Best known for the Alps in the north, and Apennines Range along most of the peninsula, it is easy to spend a fair amount of time planning and hiking in Italy.
If you are an experienced hiker looking for a challenge you can't go wrong with attempting Mont Blanc or the Matterhorn. If you are wanting to explore Mont Blanc it is a good idea to hike the Tour Du Mont Blanc – which is a roughly 170 km circuit of the mountain. The route has many starting points, as well as sufficient accommodation along the way.
One of the more exciting hikes to attempt is the Matterhorn. The Matterhorn straddles the border between Italy and Switzerland, with the four faces of the peak facing the four cardinal directions. Being loose and steep, it is necessary to have a qualified guide or leader with you.
If you prefer more scenic day hikes there are plenty of easier options to be found. Some of the better known trails include the Tre Cime di Lavaredo in the Dolomites (which takes roughly 4 hours) and the Corno Grande, which is the highest summit in the Apennines.
The Islands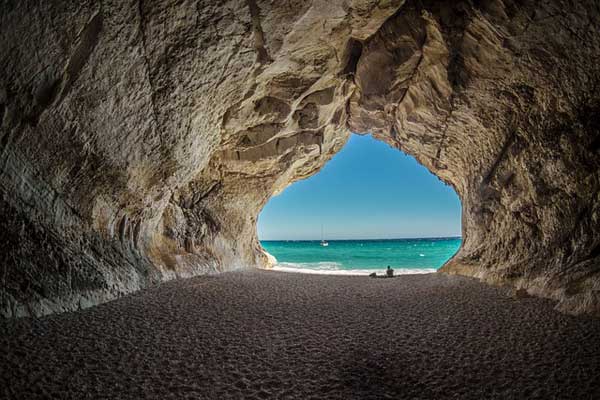 Best hikes: Mount Etna (coast of Sicily), Sardinia trails
Not only is Italy home to amazing coastlines and spectacular mountains, but you can explore the countries surrounding islands.
Two major islands are Sicily and Sardinia. Each island has their own treasures to be discovered and explored, however, if we have to pick, we recommend hiking Mount Etna just off the coast of Sicily.
Currently an active volcano in an almost constant state of activity, Etna often erupts – making it quite the spectacle. You can choose to ascend the volcano by cable car or by hiking with a guide, depending on your preference.
What to pack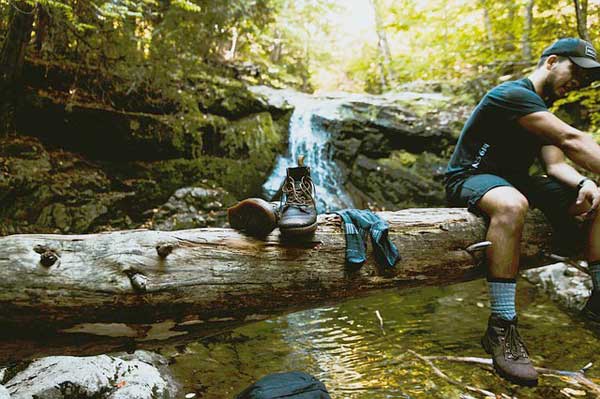 Now you have decided on what spectacular hikes you plan on doing the next step is to ensure that you have all the correct gear for your trip.
Whether you plan on exploring the coastline, the rugged peaks or the Italian islands, a good pair of sturdy hiking boots can never go amiss. It is also a good idea to have a guide book (in English) to help you along the way – particularly if you get lost and face a language barrier.
What you pack will really depend on where you are heading, but some essentials that will help you along the way are a good quality day pack (especially if you are doing the shorter day hikes) and clothing such as a rain jacket, a buff scarf and any hat.
Getting there
Once you have decided where to go, and have gathered most of your essential items it is time to find the best way of getting to your hikes. Although it may differ from place to place, the public transport in Italy is pretty decent.
There is an extensive rail network, as well as buses and taxis which makes travelling without your own vehicle easy enough.