On this page you will find a comprehensive and impartial guide to Aconcagua's Polish Glacier Traverse Route aka Falso de los Polacos. We are not a tour operator, but we can put you in touch with our recommended partner, click here.
As this is a very long and detailed article on the Polish Glacier Traverse Route, we recommend using the quicklinks below to navigate to the sections that interest you most. Alternatively, bookmark this page for future reference.
Polish Glacier Traverse Route
Please use the quicklinks below to navigate the guide.
Part of the Seven Summits and, with one of the best views in all of South America, Aconcagua is a beautiful mountain to climb. From the top climbers get an incredible perspective of the surrounding Andean mountains, not to mention a taste of what it would be like to scale a full blown Himalaya peak.
The altitude of Aconcagua is such that many trekkers and climbers never reach the summit. Aconcagua has a very low summit success rate for the simple reason that people tend to underestimate her. Because some routes require no technical climbing skills, thousands of people every year attempt to reach the summit without realising just how difficult the altitude factor is.
The Polish Glacier Traverse route is one of two routes on the mountain that require no technical climbing to reach the summit. The other route is known as the Normal Route and is more popular than the Traverse route as it's 20% shorter.
The Polish Traverse, or the 'False Polish Glacier Route', is a stunning option for trekkers looking to get into high altitude climbing. It should not be confused with the Polish Glacier route however, as the Direct Glacier route is a serious high altitude climb that involves considerable technical climbing sections. The Traverse route bypasses the glacier and traverses around it to meet up with the Normal route around 1,000 meters below the summit.
Because the Traverse route is 20% longer and requires climbers to wear crampons for certain snow sections, the Traverse route is seen as slightly more difficult than the Normal route. However, because of this, the Traverse route is a great way to get a feel for high altitude climbing. Trekkers considering taking on a Himalaya peak often climb Aconcagua to get a taste of what high altitude climbing is all about.
Standing at just under 7,000 meters, Aconcagua is not to be taken lightly. The weather is often hazardous and conditions near the summit are well below freezing most of the year. Many climbers have said that they felt colder on the summit of Aconcagua than they did on Everest! Therefore, wearing the right gear is essential.
The Polish Traverse route is approached from the east side of the mountain via the Valle de las Vacas (Cows Valley). From there you head to Base Camp at Plaza Argentina (4200m) and then traverse around the mountain to approach the summit from the North-west side.
Here are answers to frequently asked questions about the Aconcagua Polish Glacier Traverse route?
Get a trek operator recommendation
Would you like to contact a responsible and trustworthy trek operator with competitive prices? Get some free, no obligation advice for your Aconcagua Climb.
Get In Touch
Below is a typical Aconcagua Polish Glacier Traverse Route itinerary. Some trek operators offer slightly varying itineraries depending on season, weather etc.
You fly into Mendoza. This is a lovely city to have a look around in and we always advise you arrive several days early to help acclimatize your body. Generally, people who stay in Mendoza for several days prior to their trek have a much higher summit success rate.
Today you leave Mendoza with your operator. You take a 4 hour bus drive to Puente del Inca where you stay in dormitories for the night. Enjoy a nice barbecue dinner! (2590 m)
You take a short drive to Puenta de Vacas where your hike begins proper. You begin by hiking 5 miles along the west side of Rio de las Vacas to the Las Lenas shelter. You make camp here. (2816 m)
You continue to hike up the Rio de las Vacas for 11 miles before making camp at Casa de Piedra shelter. (3219 m)
Today is Base Camp day! You trek over the Rio de las Vacas and then head up the steep and narrow valley of Relinchos Valley for 9 miles before reaching Plaza Argentina – Base Camp. (4206 m)
Today is a day of rest and acclimatization. You're free to explore the surrounding area or just get some much needed rest in your tent.
Today is a short climb to Camp 1 and back again. To reach the summit of Aconcagua you'll need to acclimatize properly. You begin by trekking northwest over the moraine of the Relinchos Glacier. You then negotiate a small field of penitentes before crossing a stream and arriving at Camp 1. You then cache your gear and food and head back down to Base Camp. (4998 m)
Another rest day in Base Camp.
Today you will trek back up to Camp 1.
Today you rest and acclimatize in Camp 1.
Another up and back again day. You trek past the Ameghino Col to Camp II which is located at the base of the Polish Glacier. The climb takes approximately 6 hours from Camp 1. You then cache your gear and return to Camp 1. (5898 m)
You climb back up to Camp 2.
Today you rest and acclimatize in Camp 2.
Today you climb to Camp 3 where you join the Normal route for the summit attempt. You will need crampons today as you climb snow slopes up to 35 degrees before arriving at Camp Independecia. (5913 m)
Your operator will usually build in 2 or 3 extra days at this point to account for bad weather. Summit day usually takes between 9 and 12 hours! From the high camp you join the Northwest ridge and continue climbing up to the Cresta del Viento (Windy Crest). After reaching the crest you join the upper part of the Gran Acarreo and traverse around to the Canaleta. The Canalata is a 30 degree scree gully slope that rises 1,300 feet and you'll need a lot of patience and stamina. When you eventually reach the top of the Canaleta, you will be atop the Cresta del Guanaco. This is the ridge that joins the lower South Summit to the higher North Summit of Aconcagua. You follow the ridge crest until you reach the true north summit where an aluminum cross marks the highest point in the Western Hemisphere! Be sure to take in the breathtaking views around you. You then return back down to high camp. (6096 m)
You then descend back down to another Base Camp known as Plaza de Mulas. The descent is far quicker than the ascent! (4200 m)
You trek down the Horcones valley to Puente del Inca where you stay overnight in a hotel.
You arrive back in Mendoza where you take your departing flight.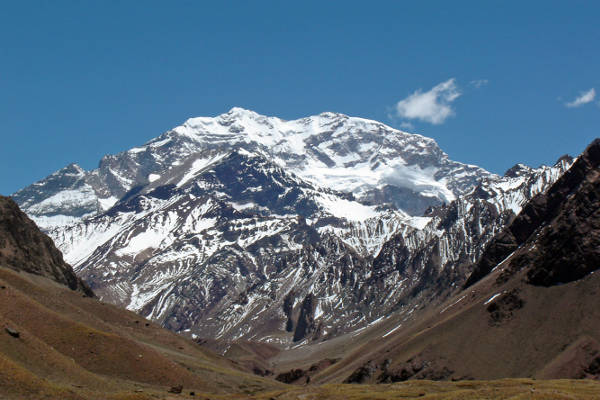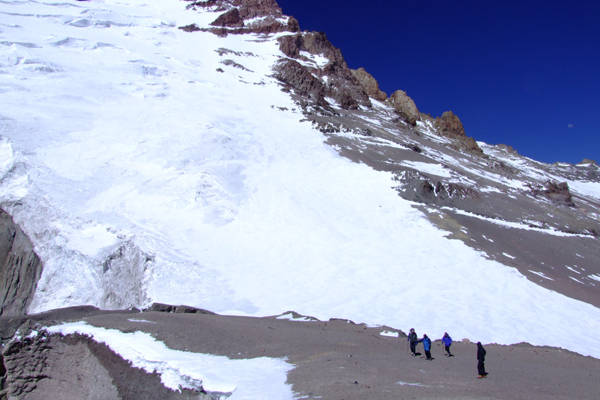 Below is a map detailing the various route up Aconcagua. The Aconcagua Polish Glacier Traverse Route is highlighted in blue.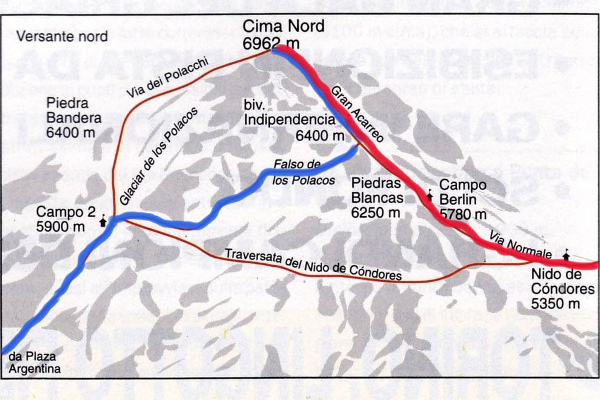 We recommend Aconcagua: Trekking and Mountaineering.
There are a few guide books for Aconcagua.
We recommend Aconcagua: Summit of South America by Harry Kikstra.
For more recommendations check out our Aconcagua library.
This great little video gives you a real sense of how steep and high the Polish Glacier is! Video by mfbenning.
Frequently Asked Questions
Below we have provided detailed answers to the most frequently asked questions about Aconcagua's Polish Glacier Traverse Route.
Using a commercial operator, the climb will set you back something in the region of US$3,500-$5,000. This is excluding flights, personal gear and tips.
Yes. However, permit costs vary depending on when you trek and how you trek. Trekking alone is more expensive as is trekking in the high season. Permits cover a consultation with a doctor at Base Camp and helicopter evacuation should you require it. You can purchase a permit from the office of tourism in the centre of Mendoza. You'll need to purchase it yourself as other are not allowed to do this for you. Make sure to bring your passport. For more information on
Aconcagua permits please click here
.
The main climbing season is from the middle of November through to mid-March. 80% of trekkers will go in the high season between December and January.
Yes. Aconcagua is the tallest mountain in the Americas and is therefore very high and dangerous. More people than not each year have to turn back due to altitude sickness.
It is important to have a detailed understanding of the risks associated with high altitude trekking and how the body deals with high altitude before attempting the Aconcagua Polish Glacier Direct Route. We suggest reading our detailed article on Altitude Sickness and Acclimatisation.
The difficulty of climbing Aconcagua is often underestimated as it is for the most part non-technical. We recommend that only experienced hikers who have previously been to high altitude to attempt the climb. You will need a high level of fitness, determination and endurance. Only 40% of climbers who attempt the Aconcagua each year actually reach the summit!
The Aconcagua Polish Glacier Traverse Route require no technical climbing skill but there may be sections where you need to use crampons.
Climbing Aconcagua requires a number of essential pieces of gear. The Aconcagua Polish Glacier Direct Route is cold, long and windy and exposes your body to varying conditions and altitudes.
Therefore, we strongly suggest purchasing the right gear and equipment prior to arriving in South America.
To help you plan and prepare for your climb we recommend reading our Aconcagua gear list article.
Because of the difficulty and altitude, insurance is vital for Aconcagua. If an accident should occur at altitude that requires immediate medical assistance and evacuation you will most assuredly want adequate trekking insurance that can cover the costs of air ambulance and treatment.
Make sure you have insurance that covers you for any travel related risks such as lost, stolen, delayed or damaged baggage. Makes sure you're also covered for interruptions and flight delays and tour operators default.
Please read our article on travel and trekking insurance on Aconcagua. The article provides great information on what type of insurance you need. It also provides an easy quote calculator from a leading travel operator.
Tags: Aconcagua Polish Glacier Traverse, Falso de los Polacos, Aconcagua Polish Traverse, Aconcagua Polish Traverse Route
Get a Trek Operator Recommendation
Pop your details in the form and you will receive a price competitive quote from our trusted trekking operator.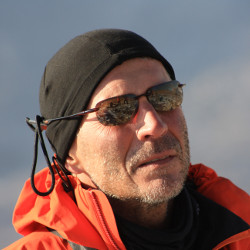 Brilliant service guys! The operator you recommended is absoultely fantastic. Fast, responsive, amazing track-record and great prices! Thanks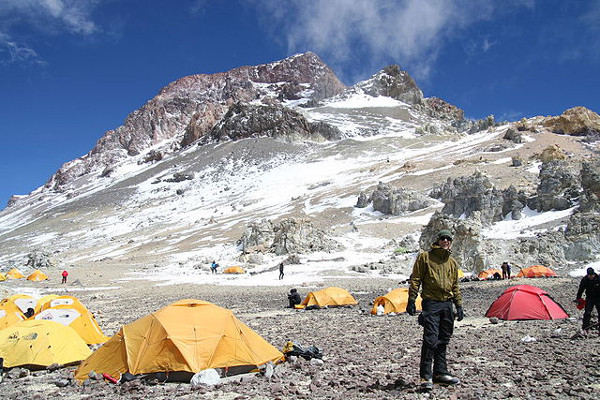 The Normal Route on Aconcagua is by far the most popular as it is a non-technical path to the summit. Find out all you need to know about the Normal route here.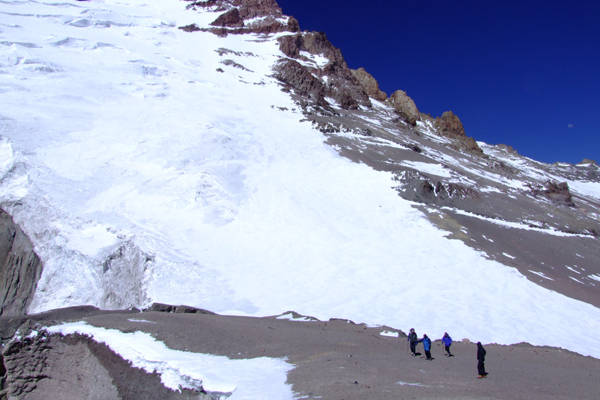 The Polish Glacier Direct route is one of the more technical routes to the summit of Aconcagua. It is an ideal option for experienced climbers looking for a real challenge. Find out more here.