The Warfighter Sports Team of Disabled Sports USA is attempting to scale Mount Aconcagua (22,837 feet) in Argentina, which is regarded as one of the most dangerous mountains in the world because of its terrain and highly-changeable weather.
Aconcagua is the highest mountain in the world outside of Asia – one of the "seven summits," the tallest mountain in each of the world's seven continents. Australasia and Australia itself are considered continents and there's also Antarctica, which is how we get from five to seven. The expedition began on January 17 and will end by February 4.
The team comprises four wounded soldiers: Sergeant Chris Buckminster, who suffered a traumatic brain injury in Afghanistan; Lance Corporal Colton Carlson, a double leg amputee who also served in Afghanistan; Captain Dave Borden, whose leg was amputated above the knee due to an injury sustained in Iraq; and Sergeant Kirk Bauer, another above knee amputee thanks to his time in Vietnam.
The first three are marines while Bauer was in the regular army. They are accompanied by John Podraza MD of the Walter Reed National Military Medical Centre; Ryan Waters, a world-class guide; and Alexander "Alf" Garner, a sponsor of the climb.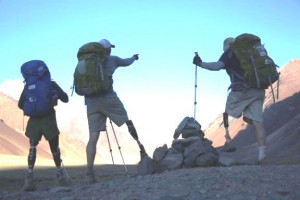 The aim of the climb is to inspire other wounded warriors, illustrating that they can lead active and fulfilling lives even with disabilities. Rehabilitation, like climbing, requires dedication, persistence and planning. And each is a step-by-step process.
Carlson spoke of how training for the venture had provided him with "a higher goal." Bauer declared that the climb enabled wounded warriors to challenge themselves just as they did during their military service. In 2010, he led a team of all-amputees up Mount Kilimanjaro in Tanzania.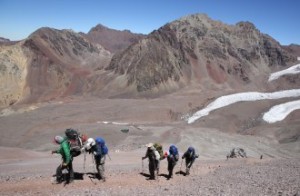 Disabled Sports USA was founded in 1967. For wounded veterans, sport improves self confidence, promotes independence and unites families through shared activities. The organisation has more than 100 chapters and hosts over 100 events a year.
It provides instruction, adaptive sports equipment, transportation, lodging and meals for service people and one family member. In excess of 8,200 military folk have been served since Gulf War II commenced in 2003. Service users have amputated limbs, traumatic brain injuries, spinal cord injuries, visual impairments and significant nerve and muscle damage.