Most trekkers in Nepal, both foreign and locals, make use of Nepal tea houses. These small hotels, known as Bhatti in Nepalese, offer a place to sleep and home-cooked meals. This obviates the need to cart around a tent and food.
Quality varies according to competition and number of customers, which of course is a factor of footfall. Popular routes like the EBC Trek and treks in the Annapurna Region have a wide variety of quality tea houses, whereas less well trodden paths in the far west and east of Nepal are characterised by rustic and very basic tea houses.
Nepal Tea Houses Accommodation and Facilities
Toilets, Showers and Communal Areas
In the popular trekking regions, the tea houses that are at a lower altitude tend to be very nice. These often boast flush toilets and hot showers (in return for a $4 fee).
As you move higher up into the Himalayas the toilet and shower facilities become more and more basic. From standard toilet systems without flushing mechanisms (you use a bucket of water to flush), to long drops, indoors and outdoors.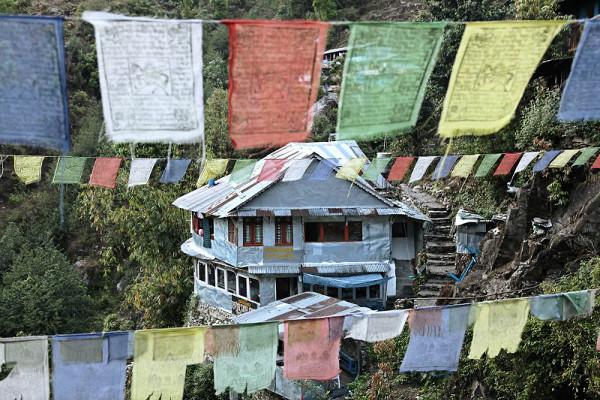 Hot water and showers become increasing scarce as you ascend in altitude. At the more remote Nepal tea houses, you can pay for a pot of hot water to clean yourself.
Most tea houses have a communal restaurant area with a central yak-dung burner that provides great heat output. Trekkers will usually gather in the communal restaurant to eat, socialize or read. Yak dung stoves usually have a central chimney but sometimes smoke escapes the burner or the chimney, which can make the communal area very smoky.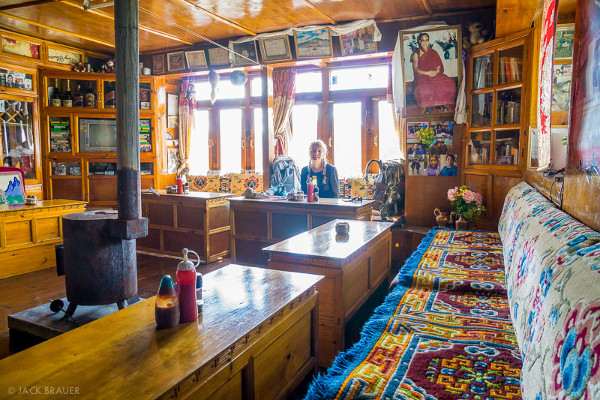 A night at these types of teahouses will cost anything from $3 to $10 a day. Prices get higher along with altitude and remoteness. Facilities will be rudimentary on less popular trekking routes.
Rooms, Electricity and Charging Points In Nepal Tea Houses
Generally, rooms are set up as twinshare. Twinshare rooms feature two beds with a mattress, pillows, duvet (blanket) and sheets.
Hygiene throughout most tea houses is not fantastic. We recommend putting a cover over the pillow and using a sleeping bag. It can get very cold at night, particularly higher up, so using a four-season sleeping bag is recommended. Walls are not insulated and are thin, making earplugs a wise choice.
Most tea houses will have basic access to electricity for lighting and central plug points in the communal restaurant for charging devices like mobile phones, tablets and eReaders. Teahouses will charge between $3-$5 to charge your device. Please note that access to charging points are often limited in the busier tea houses where demand for charging points are high.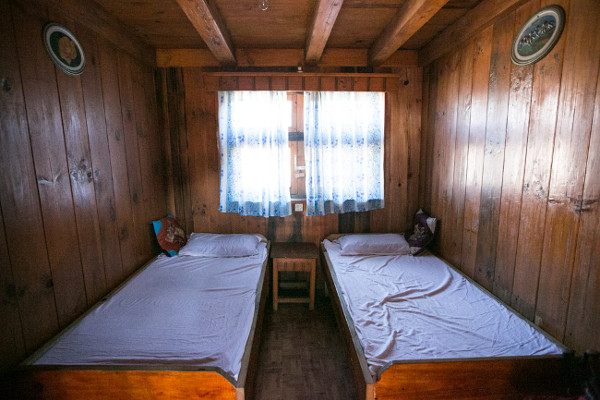 Food in Nepal Tea Houses
Nowadays, tea houses on the most popular trekking routes offer a wide choice of beverages from traditional tea to beer and a large food menu. Drinks and snacks (like crisps and chocolates) increase in price as you ascend in altitude.
Generally you can get a variety of rice and noodle dishes in every tea house. The standard combination is a mixed vegetable rice or noodle dish with a choice of beef or chicken.
We recommend not eating meat after Namche Bazaar on treks in the Everest region and after Chame in the Annapurna region. Dhal bhat – rice and lentils – is the national dish, which will be available at every tea house and is a great shout!
Many tea houses will also serve basic cheese and vegetable pizzas, garlic soup, omelets and chapati.
For breakfast you will have a choice of boiled eggs, omelets and porridge.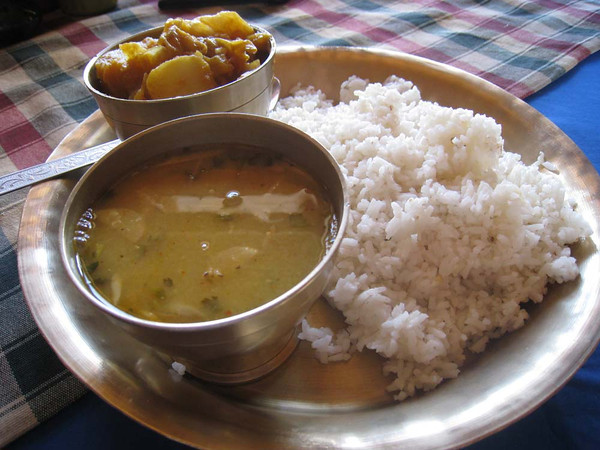 Other Important Considerations
If you wish to stay in only good-quality tea houses in Nepal, you should stick with inhabited areas on better-known routes.
There may be no food if you pitch up late, after 19:00. In the busier seasons of March to April and October to November, accommodation may not be available in the best tea houses. During these months, you may need to settle for more basic accommodation.
Nepal Tea Houses FAQ
If you have any further questions about Nepal tea house, please leave a message below and we'll get back to you within 24 hours! Thank you.
Photo Essay Of Nepalese Structures, Views and Tea Houses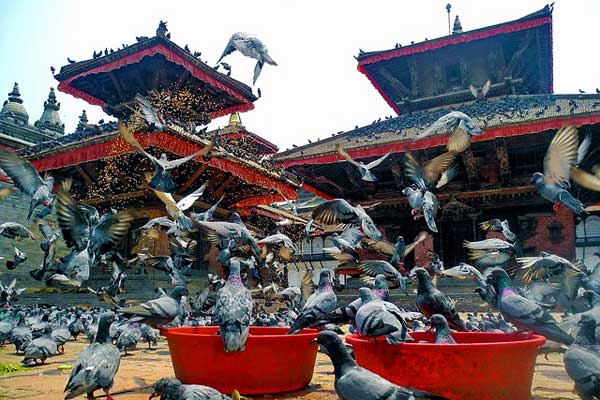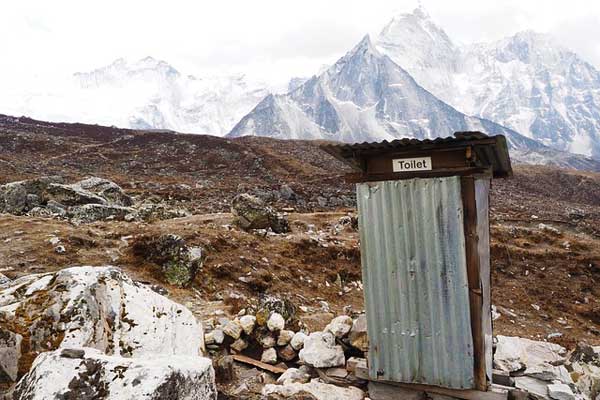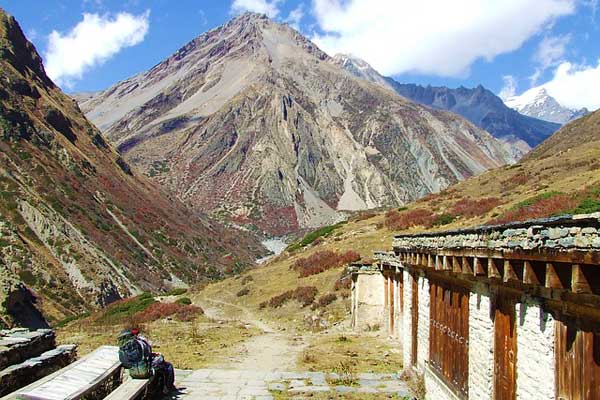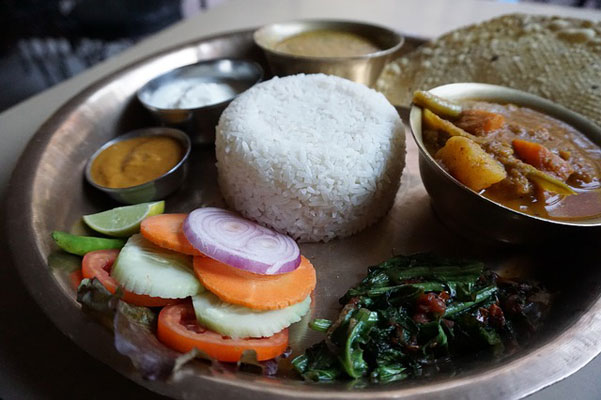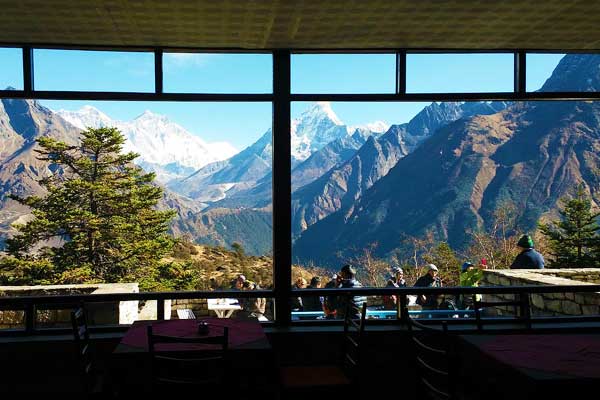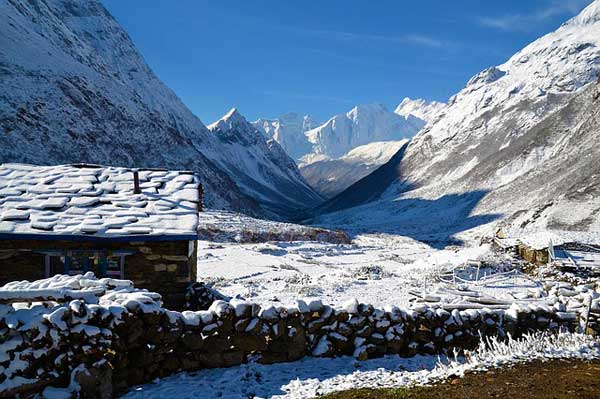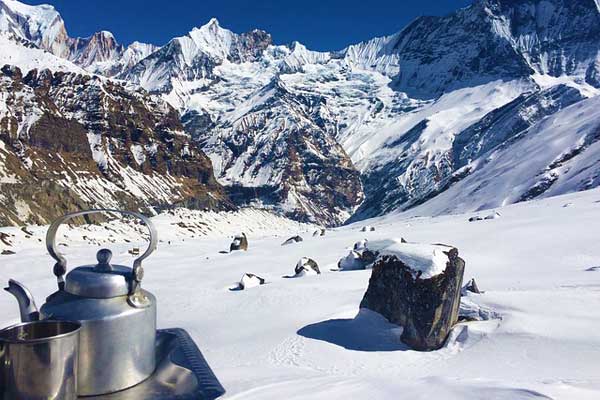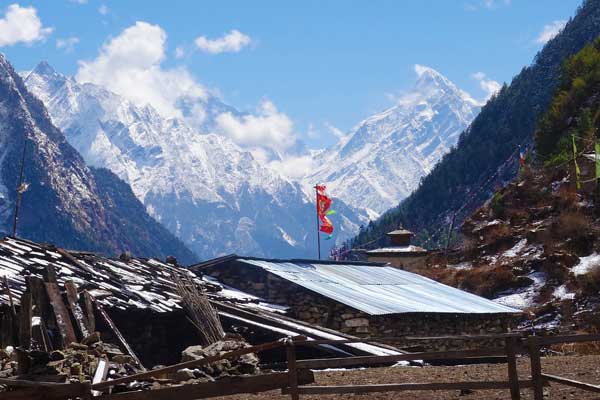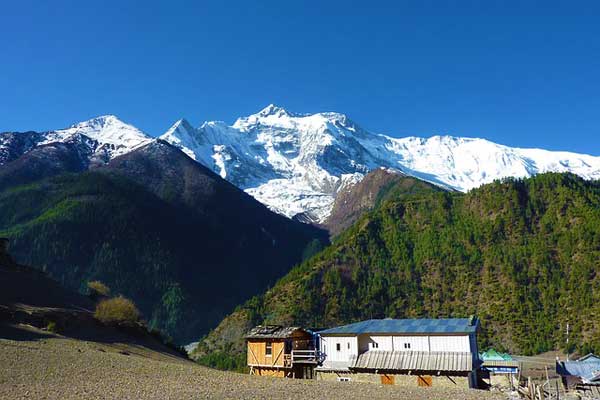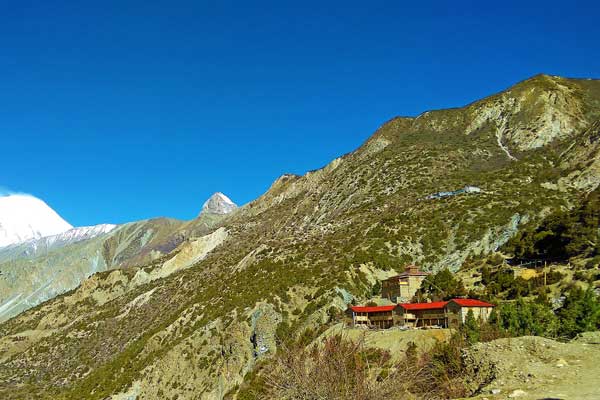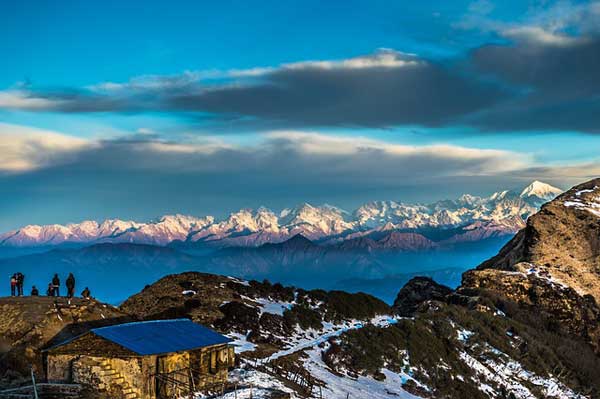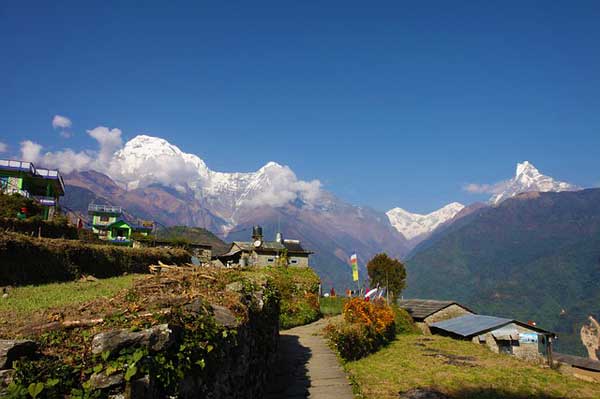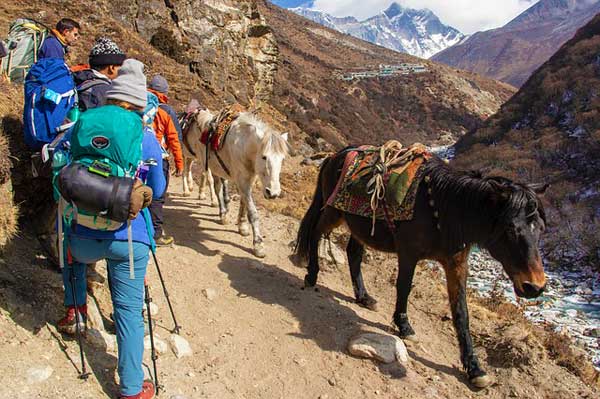 Continue browsing
See more information on Nepal. Or check out these other Nepal articles: