Cutler Coast Public Reserved Land is located along the Bold Coast of Maine, near the Canadian border. It offers some of the quieter yet inspiring hiking experiences in America. The Bold Coast is wild and rocky, and you can smell adventure in the air.
It's a couple of hours drive east from Ellsworth, Maine (the mainland gateway town of Mount Desert Island). You'll need to add at least another half hour if you're lodging in Bar Harbor or elsewhere on Mount Desert Island. There are accommodation options in nearby Machias and Lubec, which can help you get an earlier start.
The best time to visit is in September and October, after the summer crowds, and when the weather is ideal for hiking, and there's striking autumn foliage.
This protected land is comprised of 12,334 acres and 9.6 miles of trails, winding their way through different ecosystems, including 4.5 miles on cliffs over the Bay of Fundy.
Happily, there are no fees whatsoever – it's free to park, hike, and camp. There are five campsites, which are first-come, first-served. All of the campsites are in beautiful locations.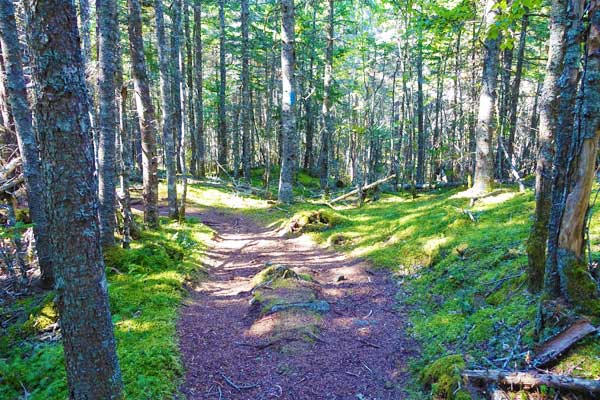 My personal favorite is campsite number two (4.7 miles from the trailhead), because it has both sunrise and sunset views, as it's elevated and closest to the sea cliffs. (The campsites are not numbered, so you'll have to count as you hike. The first one you reach if hiking the Coastal Trail – versus the Inland Trail – is campsite number five. Campsite one is on the western boundary of the park, Fairy Head, at the end of the coastal portion of the trail.)
Plan for the hike to take three to four hours each way, depending on the amount of time you take for photography and exploring the rocky beaches and grand vistas.
If you arrive early and aren't interested in camping, this preserve is perfect for a day hike, and it's easy to move more swiftly without heavy packs.
To get here from the south (and west), take US Route 1 to East Machias. In East Machias, turn right onto ME Route 191. The parking area for the trailhead is on the right in 16.9 miles.
From the north, in Whiting, at the intersection of US Route 1 and ME Route 189, take ME Route 189 to ME Route 191. Turn right, and the parking area for the trailhead is on the left, in 10 miles.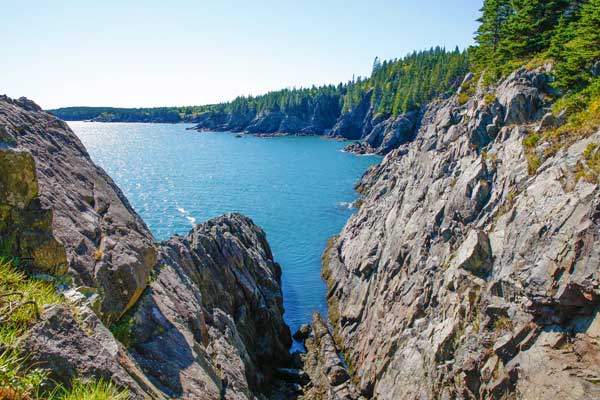 After you register, the trail leads through the forest, with many wood boardwalks, in varying states of decay. Beware of huge nails sticking out of some (present at the time of my visit, in September of 2018).
As you journey on, the trail is full of roots and rocks – with some short sections of packed dirt and soft needles. During this visit, there was a delicious, though brief, scent of pine wafting through the air as my family and I passed between these magnificent trees.
At 0.4 mile, you'll reach the junction of the Inland Trail, to the right. There are significant wetlands along the Inland Trail, and I have opted (for both the magnificent views and to avoid flooded trails that are often present) to take the Coastal Trail as an out and back on both of my visits to this preserve. So, continue straight on the Coastal Trail. At 1.4 miles, you'll reach the coast and have an opportunity to explore the cliff tops – a perfect spot for photography and to enjoy the expansive ocean vistas.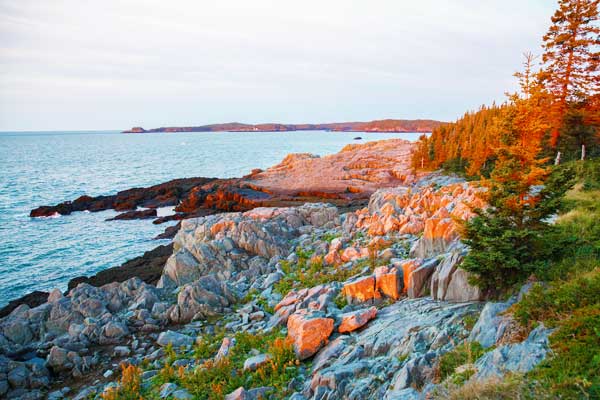 Back on the trail, it follows the coast, heading west for the next 3.4 miles. At first, you'll be hiking through coastal forest; at other times you'll be hiking through coastal grasslands on a narrow path, where your footing is often obscured by the vegetation. Periodically, the trail returns to the cliff edge, where you'll be greeted by waves crashing against the rocky coast.
At the next trail junction, 2.8 miles from the trailhead, turn left to continue on the Coastal Trail. If you turn right, you'll be on the Black Point Brook Cutoff, which connects to the Inland Trail.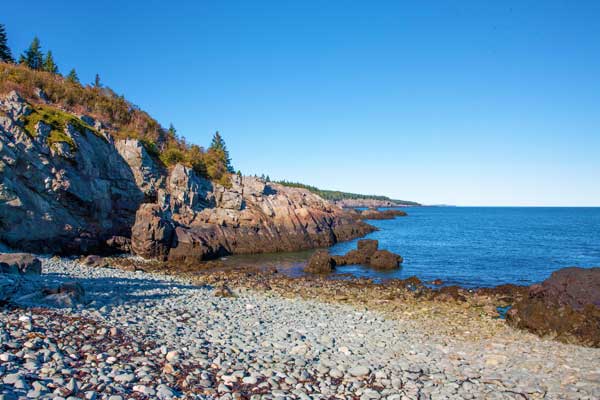 3.8 miles into your exploration, you'll come upon a campsite (number four) and wooden stairs down to a magical rocky beach – make time for a detour on the way there or back. You'll likely have it to yourself, especially if you visit in September or October.
It's not much further to campsite two, which needs a new sign, as there is none as of the time of this writing – though it's clear to head up the steps on your left. Pitch your tent, and revel in your secluded piece of Maine coast.
The rocky shelf overlooking the water is perfect for dinner and breakfast, as well as watching sunset, moonrise, and sunrise. There's a toilet area down a short path (remember to leave no toilet paper or any other items).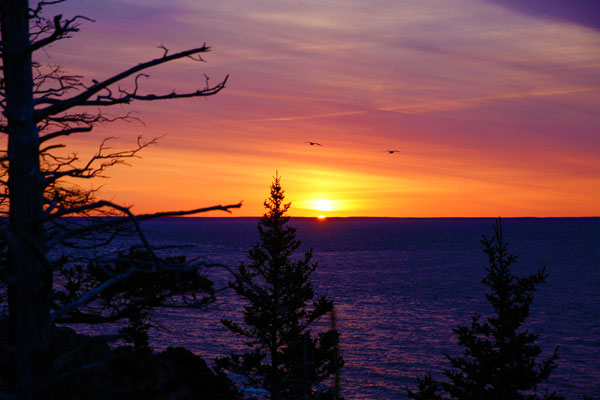 If you arrive early enough (aim to), you'll be able to enjoy this perfect camping spot – leisurely setting up your tent before darkness sets in, reading, chatting with your hiking partners, or just getting lost in your thoughts. Even one night in the wilderness will provide you with much-needed respite and relaxation.
Whether for a day hike or an overnight, taking the time to travel to this less frequently visited part of coastal Maine is well worth it. You'll appreciate the solitude and genuine wild nature of this area.
Top Hiking Tips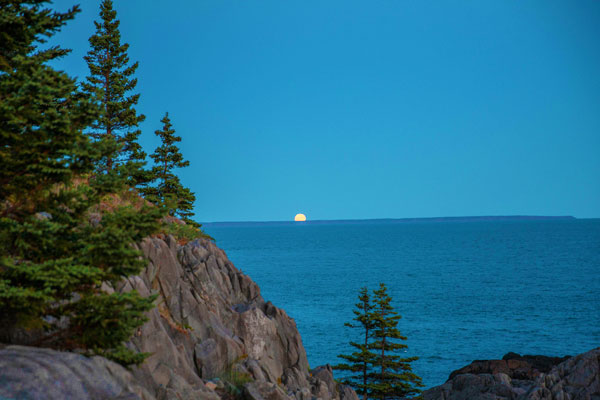 Carry ample water, as freshwater sources are not reliable. You'll also need toilet paper and plastic bags to carry it out.

A bear canister will safely store your food away from critters, and another can be your garbage-collecting device. At night, make sure that you store your bear canister (with all items that have any scent packed within it) 50 – 100 feet from your tent.

A rain layer is a must, and if rain is in the forecast, you'll want rain pants as well.

A rain fly for your tent will not only keep you drier, if needed but also warmer.
Other Nearby Places Worth Visiting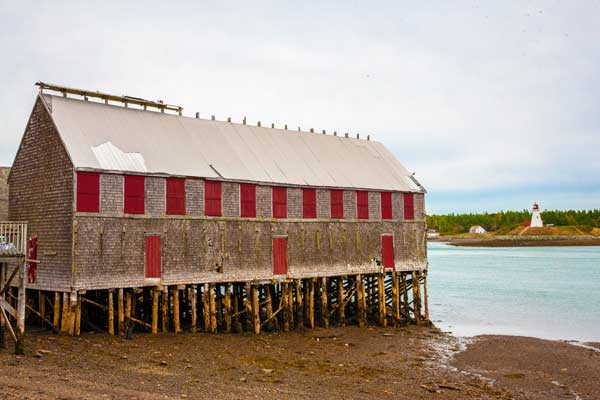 Roosevelt Campobello International Park is home to Franklin Delano Roosevelt's summer cottage and is a great place to tour, hike, and cycle. As it's in Canada (across a bridge from Lubec, Maine), you'll need your passport at the border crossing in each direction.
Monica's Chocolates, in Lubec, Maine, is a cozy store with several rooms. In addition to chocolate, they offer Peruvian specialities, including handmade jewelry and Alpaca wool apparel.
Helen's Restaurant in Machias, Maine is a great place to stop before (or after) your visit to Cutler. You can pick up muffins to bring with you, as well.
In Lubec, Maine, H D & Sons Seafood is a wonderful little lunch spot. (We stopped in after our hike, on our way to Campobello). In addition to being a restaurant, they are also a wholesaler, so the seafood is exceptionally fresh.
With over 120 miles of hiking trails that wind through the park, Acadia  National Park is not to be missed. The hikes are accessible by anyone with basic and advance hiking experience alike, as the trails vary from very easy beach sidewalks to strenuous higher altitude trekking adventures.