On this page you will find a comprehensive and impartial guide to the Druk Path Trek. We are not a tour operator, but we can put you in touch with our recommended partner, click here.
As this is a very long and detailed article on the Druk Path Trek, we recommend using the quicklinks below to navigate to the sections that interest you most. Alternatively, bookmark this page for future reference.
Please use the quicklinks below to navigate the guide.
The amazing kingdom of Bhutan boasts some of the worlds most beautiful and breath taking treks. They range from the arduous Snowman Trek (which fewer people have completed than have ascended Everest) to the Druk Path Trek, a trek that offers a great introduction to hiking in Bhutan.
Get a trek operator recommendation
Would you like to contact a responsible and trustworthy trek operator with competitive prices? Get some free, no obligation advice for your Druk Path Trek.
Get In Touch
Cool timelapse of shot at Jigmelang-tsho on the Druk Path trek! Video by Wanderers Travelust.
As with most Bhutan Treks, the starting point of the 6-day Druk Path Trek is the gateway to the Happy Kingdom – Paro. This is mostly due to the fact that it's home to one of the only airports in the country, unless you want to take a bus through India as there are no trains operating in Bhutan.
Paro to Jela Dzong
10KM | 4-5 HOURS | 1003M ASCENT | 10M DESCENT | CAMP ALT 3480M
After what should be a spectacular flight (due to the views of the mountains you're seeing), you should be heading out towards one of the most prominent and awe-inspiring building structures in Bhutan, a Dzong. These ancient buildings had many uses to the Bhutnanese. Some were places of worship, some housed important members of state and others were used in the defence of the kingdom.
Paro Dzong sits at 2300m and just below it is Ta Dzong, the Bhutnaese National Mueseum. Depending on the time of your departure, a quick tour of the muesem is a necessity in taking in the vast amounts of history within Bhutan.
After taking in all your history notes, an easy day of trekking lies ahead. Apples Orchards (don't pick any!), outskirts of Damchena village and the wonderful serene pine forests of Bhutan are just some of the landmarks of the day. If you're lucky with the weather – you might just be able to see Mt. Jomolhari.
Jele Dzong to Jangchulakha
10KM | 4 HOURS | 300M ASCENT CAMP ALT 3780M
A ridgeline descent into rhododendrons and alpine forests is your start to the day. Yak herders roam these parts and a tip of the hat won't go amiss. Views of Kitchu Drake and Jomolhari dot the sky during the day and by night a pasture against the hillside shall be your home
Jangchulakha to Jimilangtsho Lake
11KM | 4-5 HOURS | 400M ASCENT | 300M DESCENT | CAMP ALT 3880M
Whereas your first two days were spent in alpine splendor, the third day of the trek ushers you out onto the open plains of the Bhutnases countryside. Wild Onions laden the fields around you and if you're lucky enough to have some Masterchefs on your group – most of these will turn up in your dinner. But first you'll have to reach Jangchu La (3800m) with it's panromaic views of the valleys below and the Himalayn Peaks and your desitnation for the day – Jimilangtsho Lake. There is a tale that farmers bring their cows to the lake in hopes to mate it with a mystical ox providing them with strong offspring.
Jiminlangstho to Simkota
11KM | 4 HOURS | 270 ASCENT | CAMP ALT 4110M
Dawn greets you with more good trails, bypassing Lake Janetsho, and delivering epic views of the Himalaya's. At 4,110m – Lake Simkotatsho rests serine below you and camp is setup on a nearby yak pasture overlooking the deep valleys of the Himalayas.
Simkota to Thimpu City
14KM | 7 HOURS | 100M ASCENT | 1800M DESCENT
A long last day of trekking – starting with a small saddle climp at 4,150m then onto Phumela Pass (4210m) with it's array of prayer flags and stone cairns set with a backdrop of Gangar Puensum, the world's highest unclimbed mountain. Down below is Thimpu and several sacred peaks which are used for sky burials, an ancient funreal practice in which a human corpse is placed upon a mountaintop to slowly decompose while exposed to nature. Although sounding macarb, it is considered an act of generosity on the part of the deceased, since the deceased and her/his realtives are providing food to sustain living beings.
After that. All downhill. Descending through Juniper Trees via a small community at Phajodhing, you'll finally reach the road at Sangaygang, where a car most likely will take you to Thimpu.
From Thimpu there are a variety of day trips (via vehciles) to other walks around the valley. But if you've had your fill of walking – you're mostly likely going to make your way back to Paro.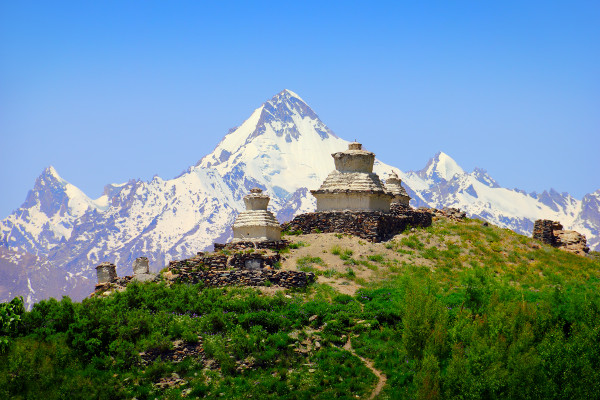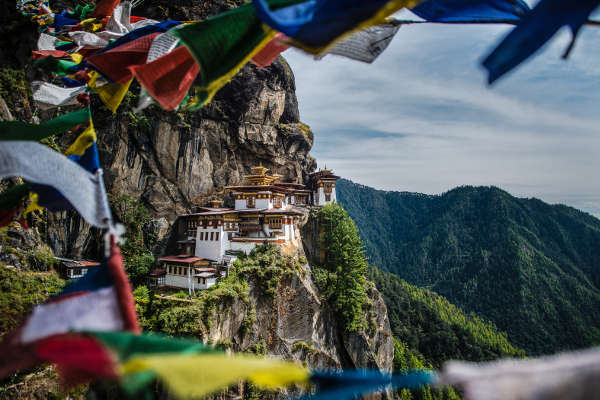 The Druk Path trek leads from Paro to Thimphu. The map below shows the trekking regions in Bhutan. The Druk Path follows well trodden trails in the west of the country.
For a detailed Bhutan guide we recommend the Bhutan Lonely Planet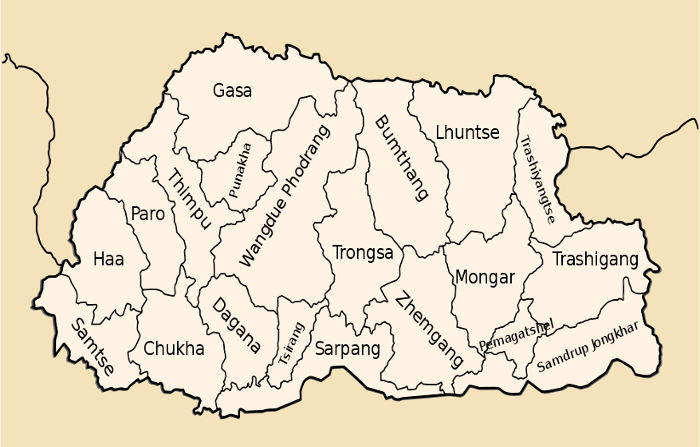 Like most treks in Bhutan, routes can be very intricate and even when they are not it's still advised to join a guide or a tour in case of getting lost. Most amenities aren't readily available as soon as you set out of Paro and if you compound this with injuries on the route, there is no question you should have company whilst attempting the trek
Frequently Asked Questions
Below we have provided detailed answers to the most frequently asked questions on the Druk Path Trek.
Flights:
The main airport in Bhutan is Paro International Airport, and most flights into the kingdom land there. (PBH/VQPR).
Tours:
Being one of the shortest treks in Bhutan, prices for the Druk Path Trek are relatively low in comparison to some of the other more advanced and longer treks. Starting prices around $2500 to about $4000. The higher the price, the more luxuries en route.
There used to be lots of regulations with regards to tourists in Bhutan, but in the last couple of years this has eased up. Nowadays all you need is a visa – which are processed by a licensed Bhutanese tour operator or a foreign travel agent, and cost around $40
Bhutan has one of the highest rainfall statistics in the world and there will almost definitely be rain on one of the days of the trek. The months with the lowest rainfall seem to be from around June to mid October.
Yes. The Druk Path trek ascends to over 4,000m. Therefore, it is important to have an understanding of the altitude risks involved with this trek. Please read our detailed section on
altitude sickness and acclimatization
.
The Druk Path Trek is not very taxing, but still requires you to be adequately prepared and fit for trekking. It's also a necessity that you be prepared for high altitudes as a failure to do so could land in you hot water and having to call out the lone Bhutanese Mountain Helicopter to come pull you out.
As with any trek – pack light and efficiently. Layers of clothing are essential and it's best to source quick drying materials wherever possible.
Here are some suggested items for your packing list:
Clothing:
High Quality Socks (4-6 pairs as the mud and water will certainly have you changing them often)
Quick Dry Towel
Sufficiently Shaded Hat
Underwear
Long and Short Sleeved Shirts
Fleece
Long trekking trousers
Waterproof Jacket
Warm winter jacket (down or synthetic)
Light Shoes or Sandals for evening use
Parka
Trekking Gear
Daypack (35-45L)
Duffle bag (90L) for your main gear
Hiking Boots
Four season sleeping bag
Water Bottle or Hydration bladder
Trekking Poles
Miscellaneous Items:
Sunscreen
Toiletries
Sunglasses
Headlamp
Medical Kit
Most travel insurance does cover the maximum height faced on the Druk Path Trek. Make sure you check with your insurance provider that the exact heights are covered and you're not a few metres short. See our
guide to trekking insurance
.
Tags: The Druk Path Trek, Druk Path trek Bhutan, Bhutan's druk path trek, Bhutan trek, Bhutan trekking 
Get a Trek Operator Recommendation
Pop your details in the form and you will receive a price competitive quote from our trusted trekking operator.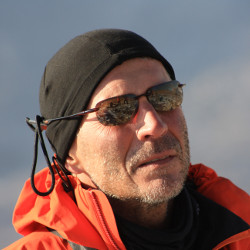 Brilliant service guys! The operator you recommended is absoultely fantastic. Fast, responsive, amazing track-record and great prices! Thanks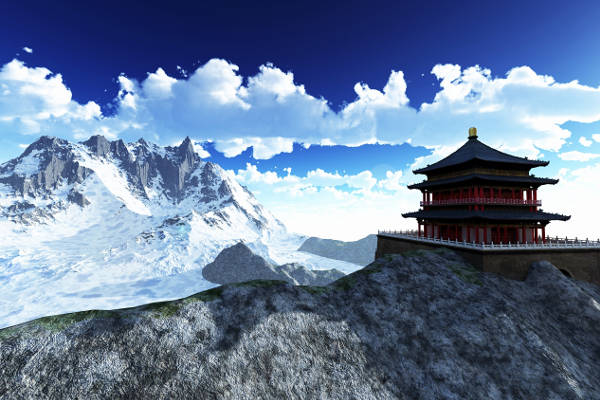 The Snowman Trek is one of the toughest treks on the planet! If you have 4 weeks to spare and are looking for a real challenge, then check out the Snowman Trek.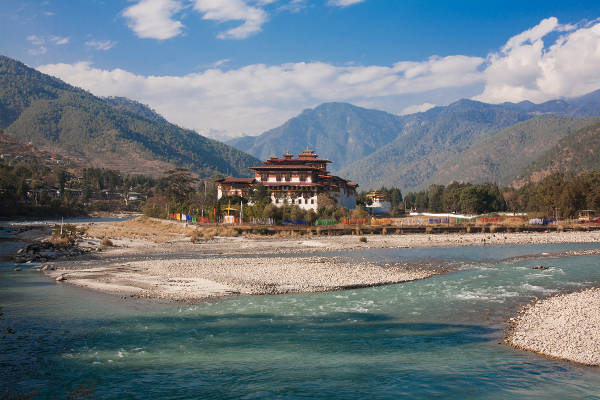 The Druk Path Trek provides a wonderful introduction to trekking in Bhutan. The trek is ideal for those short of time or those in search of a relatively easy hike. Discover the Druk Path Trek.