On this page you will find a comprehensive and impartial guide to the Snowman Trek. We are not a tour operator, but we can put you in touch with our recommended partner, click here.
As this is a very long and detailed article on the Snowman Trek, we recommend using the quicklinks below to navigate to the sections that interest you most. Alternatively, bookmark this page for future reference.
Please use the quicklinks below to navigate the guide.
For more than a decade now, publications have emphasized the pursuit of happiness over material possessions. There should be no doubt then that when trekking through the beautiful country of Bhutan, you'll be inundated with pure joy.  This joy is probably stemming from the fact that you have completed one of the toughest treks in the world.
The Snowman Trek is challenging for a number reasons. First of all the window in which you could complete the trek is very small. Bhutan has an incredibly long rainy season and therefore rain on the Snowman Trek is very likely. It's advised that the first 3 weeks of October is one of the best times to start, but even then you are still competing with Mother Nature when it comes to altitude – the highest camp coming in at 5,050m – a mere 300m off the Everest Base Camp and 800m off the summit of Mount Kilimanjaro.
These facts will either put you off completely or drive you to dig out the inner adventure junkie character and experience crossing ten high passes over 4500m in altitude over a period of 3 to 4 weeks (depending on which route you choose), a feat since 1982 that only approximately 500 people have finished.
Mention that you're going on the Snowman Trek to any local bartender and you might be lucky enough to get a round of drinks on the house to make your mind hazy, briefly forgetting that you're embarking on an epic adventure involving lakes, monasteries and white capped peaks in the morning.
The Takin (the national creature of Bhutan) might give you the odd look as if he knows a little secret but it's been recorded that the amount of international visitors to Bhutan at any one time stands at 1500 – so if you are seeking silence and anonymity of last night's drinking habits – The Snowman Trek offers that and more.
Get a trek operator recommendation
Would you like to contact a responsible and trustworthy trek operator with competitive prices? Get some free, no obligation advice for your Snowman Trek.
Get In Touch
A beautiful video teaser for the Snowman Trek by Kevin Grange. Kevin has also written a great book on the trek, called Beneath Blossom Rain, which can be found on Amazon.
The Snowman Trek is an extension of the Laya Gasa Trek, but is higher in altitude. As mentioned the weather is not your best friend, so sometimes you are making camp on snow. Keep those buttocks warm! There are variations on the trek, but the itinerary below is the most common.
Bear in mind that past a certain point there are no hospitals, so caution is of the utmost importance as the costs involving a helicopter will be double the price of your adventure.
Paro, Taktsang Monastery (Hike Altitude: 3,120m)
Your first port of call is the Bhutan town of Paro. It's advised you spend some time in the town getting used to the high altitude that you will experience through most of the trek. Bhutanese culture is on full show and since it's a country that has a measure of happiness you are bound to have a smile on your face. That smile will grow even bigger when you set your sights on the Tiger's Nest (Taktsang Monastery). The monastery tops every tourist's list on sights to see, it's roots steeped deep in the history of Buddhism.
Paro – Shana (Altitude 9,251 feet. Distance 8.6 miles. Time 5 – 6 hours)
After a short drive west from Paro, passing Drukgyel Dzong, an old fort that was built to commemorate a victory over an invasion from Tibet and is still mostly intact as far as ruins go, most treks start from an Army Camp, just on the outskirts of the Paro Chhu Valley. Visas are checked and then it's off down the valley over suspension bridges and muddy trails towards Shana
Shana to Thangkthanka (11,843 feet. Distance 13 miles. Time 7 – 8 hours)
Most of the day is taken up by walking through a heavily dense forest, home to the occasional isolated farmhouse. This is one of the many places where a variation in the trek can occur with Tremo La just north. Most camps are set up on a meadow, so just be sure you've arranged with some animals where you are sleeping as they might view your tent as a new local delicacy.
Thangthangka – Jangothang (Altitude 13,500 feet. Distance 9.3 miles. Time 5 – 6 hours)
If you haven't previously (highly likely because of cloud coverage); you should unzip your tent cover and be blessed with a view of the "bride of Kangchenjunga"  Mt. Jhomolhari (or Chomolhari). More army posts and juniper forests are the order for the day. If you are lucky enough, you might come across a farmhouse near Tengethang that will allow you to try the local thomba (a local beer equivalent)
Rest Day In Jangothang
After 4 days, the first rest day of the trek, and more than anything it is used for acclimatization purposes. There are a lot of one day hiking options but don't be confused – climbing Jhomolhari is prohibited from the Bhutan side. There is 2-hour hike to a lake above camp where you can capture amazing photos of Jitchu Drake for that Instagram feed. As this stage you would have ascended nearly 6000 feet, so if the thought of hiking is last thing on your mind, you have some spectacular peaks to stare at for 24hrs.
Jangothang – Lingshi (Altitude 13,123 feet. Distance 10.5 miles. Time 6 – 7 hours)
When you wake up – prepare yourself for one of the longest days of trekking. The day is mostly spent crossing over the Nyile La Pass which stands at 15,419 feet. You've got even more chances of taking wonderous shots of Jhomolari, Jitchu Drake and Tsheri Kang (a mountain situated on the Chinese-Bhutanese border). You've even got a chance to cross the spot where Micahel Palin met with an old Bhutanese composer on his Himalaya series and the chance to see herds of blue sheep.
Lingshi – Chebisa (via Gang Yul) (Altitude 12,401 feet. Distance 7.5 miles. Time 4 – 5 hours)
Going from one of the hardest days, there is a complete 180-degree change to one of the easiest days of the trek. Lingshi Dzong is along the way; also known as Yugyel Dzong, it was another border post controlling the travel between Tibet and Bhutan. A guided tour by the monks in the monastery is on the cards, depending on whether your tour operator can arrange it. Although not required, it's advised to leave a small donation.  From there a hillside path meanders along to the "village at the pass" – Gang Yul. This village lies in the shadow of Jitchu Drake and is home to about 150 people who are very welcoming of visitors, who knows, you might even be invited inside for some chang and rice. An hour outside the village is Chebisa where a camp should be made.
Chebisa – Shomuthang (Altitude 13,100 feet. Distance 10.5 miles. Time 6 hours)
Starting out – a steep climb through pastures till the Gombu La Pass, which stands at 14.300 feet, and then down forests of dwarf rhododendron which give way to bushes of yellow and crimson berberis. A photographer's paradise. More folks of blue sheep should pattern the valley. It's almost as if you wanted time to stop as this forms some of the most beautiful imagery the trek has to offer.
Shomuthang – Robluthang (Altitude 13,451 feet. Distance 13.6 miles. Time 7 – 8 hours)
An early start to Jhari La Pass provides views of Kang Che Da and your objective for the next day that is the Shinge La pass. It's here that those fears might arise again as the pass forms the lowest point of the horizon. Those fears can be placated by walk through the pine forest in Tsharithang, the scenery having inspired Victor Saunders to say that this was his best walk. Depending on the season a knee deep river is the last obstacle before your camp on Robluthang.
Robluthang – Limithang (Altitude 13,254 feet. Distance 8.5 miles. Time 6 – 7 hours)
Day Ten is another hard day of the trek. But this time the reward is you standing on top on the world.  A climb up Sinche La Pass (15, 977 feet) boasts views of Gangchhenta – "Great Tiger Mountain". It's from this vantage point that all the northern borders are visible. Save enough energy from looking at all these views to place a stone on one of the four cairns that signal the end of the climb.  A gradual descend into Limithang where camp is set up.
Limithang – Laya (Altitude 12,729 feet. Distance 6.2 miles. Time 4 – 5 hours)
If you're into bird spotting then there is no better day. Characterized by a lot of up and downs, the walk descends into the village of Laya where the villagers are famous for yak hair clothing and bamboo hats. As we are close to the border, the features of these villagers are more in line with Tibetan or Mongolian than Bhutanese. Even so, their hospitality is just as welcoming. Depending on your time of trek, most fields surrounding the village are harvested and provide a flat surface on which to camp.
Rest Day In Laya (Altitude 12,729 feet)
A rest day in the village and it'll be your first opportunity since Paro to stock up on supplies and check in with the local hospital. If you fancy on recreating on some Robin Hood archery feats, you could challenge some of the locals.
Laya – Rodophu (Altitude 13,451 feet. Distance 10.5 miles. Time 6 – 7 hours)
The day starts out with an easy descent to Tashi Makhang army camp where another checkpoint awaits you. During Monsoon season the region receives a large portion of rainfall resulting in a very lush part of the trek.  Look out for the turn off to Rodpophu as it is quite well hidden. This probably to hide the steep ascent through mud encrusted trails.
Roduphu – Narethang (Altitude 16,200 feet. Distance 6.2 miles. Time 6 – 7 hours)
A three hour climb to Tsemo La Pass is the main obstacle of your second week of the trek.  Whilst ascending, views of Gangla Karchung as well as Jhomolhari and Gangla Karchung will surround you and your deep breathing body as the first high camp beckons on top of Narethang, situated between the Tsome La and Karakachu La  at 16, 200 feet.
Narethang – Tarina (Altitude 12,795 feet. Distance 15 miles. Time 8 – 9 hours)
Another two to three hour climb starts the day as you are headed towards the Karakachu La Pass that, once over, provides the greatest mountain panorama in Bhutan. All mountains rise above 23 000 feet including the Tshendayang Group, Teri Gang and Masakang. Considering that not many people even finish the trek, this view has only touched a handful of eyes. After your eyes have had your full of mountains, descend down into the Tarina Valley. This is quite long, sometimes taking the better part of 4 hours before you reach the valley floor. Camp is alongside a river at place known as Tarina. Fill those lungs with oxygen richness as the camp is several hundred feet lower than last night.
Tarina – Woche (Altitude 12,565 feet. Distance 7.5 miles. Time 5 – 6 hours)
A respite from long up and down climbing, the trek today follows the river down through absolute peace and quiet, the odd bird overhead the only reason silence could be broken. A climb of 300m is the only arduous part of the day as you climb to Woche Village. That silence is broken by a healthy reception of villagers who are part of a settlement that consists of a mere 3 or 4 huts. You are now starting to enter the Lunana region of the trek.
Woche – Lhedi (Altitude 11,942 feet. Distance 9.3 miles. Time 6 – 7 hours)
Keche La Pass at 15, 305 feet forms the main thrust of the day. Starting through a forest and then out onto open countryside, with views of even more unscalable
Mountains (Kangphu Gang and Jeje Kangphu) to the north, the 3 hours from Woche to Keche La is breathtaking.  South Africans and any visitors that have been to Cape Town will get to see the other famous "Table Mountain" Zongophu Gang.  Camp is at Lhedi.
Lehdi – Thanza (Altitude 13,320 feet. Distance 9.3 miles. Time 6 – 7 hours)
Most of the day is spent following the Pho Chu river along the riverbed. This part of the trail might require porters depending on your luggage load, so keep that in mind. Along the way you'll pass another Dzong, (Chozo Dzong) which have been scare over the past two weeks.  After three of four hours past Chozo Dzong, you'll reach the villages of  Dyotta and Thanza. Interesting to note is that the language spoken here is different to main language of Bhutan, Dzongkha.
Rest Day In Thanza
If you are a linguist, then maybe you'll have time to decipher the language differences between the villagers of Thanza and the rest of Bhutan. If not – walks up to the lakes surrounding Thanza will provide stunning views of Table Mountain.
— It's here that a lot of variations in the trail occur —
Thanza – Danji (Altitude 15, 000 feet. Distance 4,9 miles. Time 4 – 5 hours)
A part of the trek on which you can reflect on how much climbing you've done, as the views offered enroute to Danji, detail a lot of your journey already.  This is used as another acclimatization point on your trek.  Two different options for continuing the Snowman Trek are around the area; one heading east to Tsorim, and the other heading south to Sephu.
This can either be another rest day or you have the Option to Ascend Gorphu La – 17 159 feet (A view to the world's highest unclimbed peak)
Danji to Tsochena (Altitude 16, 570 feet. Distance 7,4 miles. Time 5 – 6 hours)
This marks the exit from the Lunana region as you climb through three false summits up till Jaze La (16, 570.ft). From there it's a short trek to down to Tsochena Lake.
Tsochena  to Jichu Dramo (Altitude 16, 300 feet. Distance 11,1 miles. Time 4 – 5 hours)
Following the shoreline of the Tsochena Lake, you've got the opportunity for another grand 360 viewpoint. Crossing the Loju La pass you descend into Jichu Dramo camp.
Jichu Dramo to Chukarpo (Altitude 16, 335 feet. Distance 11 miles. Time 6 – 7 hours)
Straight out of leaving camp you've got a tough climb to Rinchen Zoe La (17 454.ft); the highest pass of the route. Which brings with it amazing mountain scenery including Rinchen Zoe Peak (18 536.ft). Once over the pass, you're onto a valley and along to Tampe Chu. A few more hours descend and you've reached Chukarpo.
Chukarpo to Tampe Tso Altitude 14, 107 feet. Distance 11 miles. Time 7 – 8 hours)
The descent continues as you make your way down, following the Tampe Chu river down to Gala Pang Chu then up to Thampe Tso, sitting at 13 860.ft) a beautiful blue lake.
Thampe Tso to Maurothang (Altitude 15, 100 feet. Distance 8 miles. Time 5 – 6 hours)
From Thampe Tso you are moments away from the final pass, Thampe La (15 091.ft). Blue sheep roam freely again as you descnd down to the sacred lake Om Thso. As tempting as it might be, do not enter into a competition for stone skipping as it is forbidden to throw anything into the lake. Waterfalls shower drops of water onto you as enter Maurothang on the banks of Nikka Chu.
Maurothang to Sephu (Altitude 11 154, 107 feet. Distance 10 miles. Time 7 – 8 hours)
After a culmination of nearly a month, the trek ends as you descend to below
10, 000.ft to the village of Sephu.  The Nikka Chu Bridge marks the end of most treks and the validation to say you have completed one of the most gorgeous, difficult treks on Planet Earth . Transfers from Sephu back to Paro are easy enough to organize, you could even ask your driver to make a stop to the Dzong in Trongsa.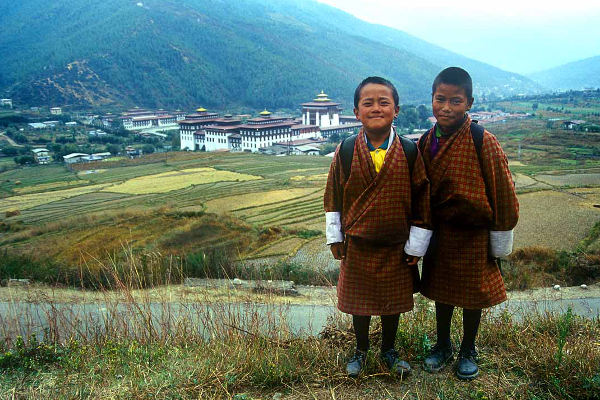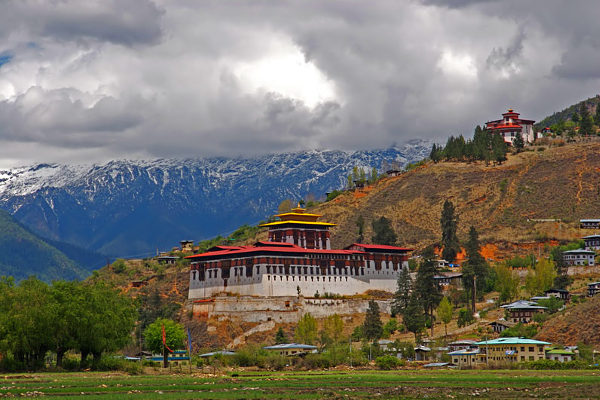 The Snowman Trek cuts through a variety of regions in the north-west of Bhutan. These include, Thimphu, Paro, Gasa, Punakha and Wangdue. The map below illustrates Bhutan's main trekking regions.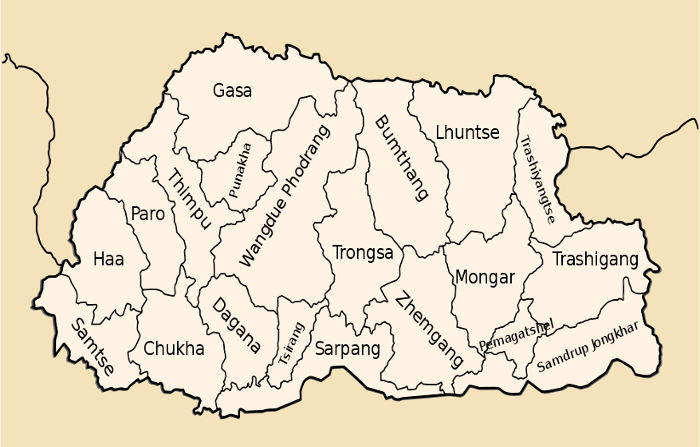 The Snowman Trek requires vast knowledge of the route before setting out. It is highly advised that you join a trekking company who employ the use of guides who know the region. It is in this author's experience that no one attempts the Snowman Trek by herself or himself.
We recommend Bhutan Lonely Planet as our preferred guide book.
Frequently Asked Questions
Below we have provided detailed answers to the most frequently asked questions on the Snowman Trek.
Flights:
Almost all flights into Bhutan will land at Paro International Airport. (PBH/VQPR). Prices will vary from departure destination.
Tours:
On average, trekking tours range from $5,500 to $9,000. For most of them, this does include transportation in Bhutan, meals and hotels.
Bhutan at one point used to regulate the number of tourists, but nowadays it's an open door policy provided you have a visa.  Visas are processed through an online system by your licensed Bhutanese tour operator or through a foreign travel agent.
Visas are processed by the Tourism Council of Bhutan and once a full payment of your holiday plus a USD $40 visa fee has been received, visas are issued.
There is a Government Royalty fee + taxes. Most tour operators will arrange payment of this fee for you.
As with most treks in Bhutan, you can be guaranteed that there will be rain. The best time of the year to go is from mid June to mid October, with September being the most optimal.
Yes. The Snowman Ascends to some very high altitudes and crosses over 11 mountain passes! Therefore, it is essential to have a thorough understanding of the altitude risks involved with this trek. Please read our detailed section on
altitude sickness and acclimatization
.
To complete the Snowman trek you will need to be in peak physical condition.
Make sure to check with your doctor of the hazards of high altitude climbing and it's effects on your body. With altitudes reaching above 17,000 ft , it's advised to find an altitude centre near you.
Other points to prepare
A good diet
Weekends hiking in an altitude that is as high as possible
Long endurance exercises in the gym
Get used to carrying any gear that you may have bought for the trek
As with any trek – pack light and efficiently.  Layers of clothing are essential and it's best to source quick drying materials wherever possible.
Bhutan is highly conservative and it is advised to cover as much skin as possible – legs and shoulders should be covered. Here are some suggested items for your packing list:
Clothing:
High Quality Socks (4-6 pairs as the mud and water will certainly have you changing them often)
Quick Dry Towel
Sufficiently Shaded Hat
Underwear
Long and Short Sleeved Shirts
Fleece
Long trekking trousers
Waterproof Jacket
Warm winter jacket (down or synthetic)
Light Shoes or Sandals for evening use
Parka
Trekking Gear
Daypack (35-45L)
Duffle bag (90L) for your main gear
Hiking Boots
Four season sleeping bag
Water Bottle or Hydration bladder
Trekking Poles
Miscellaneous Items:
Sunscreen
Toiletries
Sunglasses
Headlamp
Medical Kit
As mentioned, the Snowman Trek is an arduous and difficult trek that not many have completed. It is of utmost importance that you have the appropriate travel and trekking insurance to cover every aspect of you trek. See our
guide to trekking insurance
.
Tags: The Snowman Trek, Snowman trek Bhutan, Bhutan's snowman trek, hardest trek in the world, toughest trek in the world, Bhutan trek, Bhutan trekking 
Get a Trek Operator Recommendation
Pop your details in the form and you will receive a price competitive quote from our trusted trekking operator.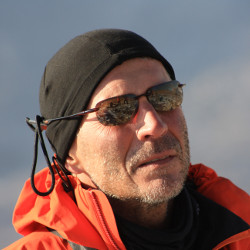 Brilliant service guys! The operator you recommended is absoultely fantastic. Fast, responsive, amazing track-record and great prices! Thanks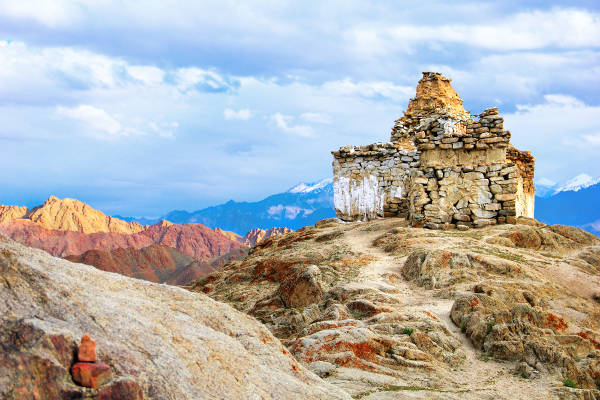 The Chomolhari Trek is a perfect combination of high altitude trekking with an off-the-beaten path experience that can be completed in a relatively short time span. Check out the Chomolhari trek.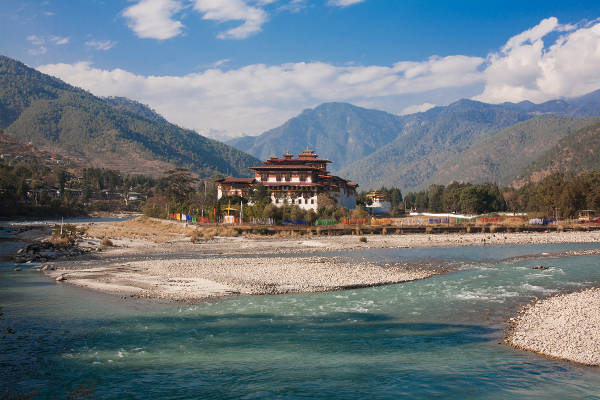 The Druk Path Trek provides a wonderful introduction to trekking in Bhutan. The trek is ideal for those short of time or those in search of a relatively easy hike. Discover the Druk Path Trek.