On this page you will find a comprehensive and impartial guide to the Chomolhari Trek. We are not a tour operator, but we can put you in touch with our recommended partner, click here.
As this is a very long and detailed article on the Chomolhari Trek, we recommend using the quicklinks below to navigate to the sections that interest you most. Alternatively, bookmark this page for future reference.
Please use the quicklinks below to navigate the guide.
The Chomolhari Trek in Bhutan is a perfect combination of high altitude hiking and rugged trekking that can be completed in a relatively short time span.
The altitude on the Chomolhari trek changes from 2,500m to 4,940m. The trek spends 10 days on a high alpine world that few people might never ever have the opportunity to witness.
Wander through meadows where herdsman guide their yaks to pasture, sip tea as you watch the first rays of light strike the protecter of Bhuan, Chomolhari, and ascend rugged hills to learn more about the kingdom that is the happiest in the world.
Get a trek operator recommendation
Would you like to contact a responsible and trustworthy trek operator with competitive prices? Get some free, no obligation advice for your Chomolhari Trek.
Get In Touch
A cool video of the Chomolhari Trek by Youtuber, Koodal. It's just over 4 minutes and provides a good insight into the main sights along the trek.
Paro to Shana Zampa (2,850m/9,348ft): 15 km, 5 – 6 hours
The journey along this magnificent trail starts out on the road as you drive past the magnificent Drugyel Dzong (2580m). The Dzongs, spread out across all of Bhutan, are the mortar in which history is steeped. Drugyel Dzong was built in the 1960's after Bhutan had won a victory over the invading armies of Tibet and still stands to guard further transgressions. It caught fire in 1951 and a shingled roof erected in 1985 has been the only repair made to the building. It now stands as reminder of the past, quiet and cold.A military checkpoint just outside Gunetshawa checks your permit and you're on way through rice terraces for about two hours till you reach meadows just beyond Shana Zampa.
Shana Zampa to Soi Thangthangkha (3,750m/12,300 ft): 20 km, 7 – 8 hours
Most of the day is spent gradually climbing alongside the Paro River with it's forests of pine, ferns, oaks and spruce which form the part of the Jigme Dorji National Park. After a tough muddy, rock hopping day of walking the valley eventually narrows to a small path on which you should have your first great view of Mt. Chomolhari – weather permitting.
Soi Thangthangkha to Jangothang (4,040m/13,250 ft): 19 km, 7 – 8 hours
You could arise in the morning with the most beautiful and exquisite views of the area or be pelted with rain as you climb nearer to Jangothang. One thing is for sure, herd homes and yaks dot the scenery more frequently as you pass the villages of Dangochang, Soe and Takethang. The warm and friendly nature of the Bhutanese will be on full display as they will glady offer up supplies for the rest of your journey – butter, meat, cheese and if you're lucky, some dried yak cheese. Who knows, you could attempt the highest wine tasting ever. You'd certainly have the view as the wind parts prayer flags to give a spectacular view of Mount Chomolari.
Rest Day in Jangothang
This could be a day resting the legs after the rocky ups and downs, or you could take the opportunity to hike to find the great views of Jichu Drake Peak. If you're lucky you could have some blue sheep following you along the way. But if you're feeling really adventurous, your option could be a hike to Tshopu, a trout filled lake high in altitude with the most amazing landscape views.
Jangothang to Lingshi (4,000m/13,120ft): 18 km, 7 – 8 hours
Embarking from Jangothang is essentially leaving the last settlement for quite some time, and within half an hour of leaving you'd swear you were the only person around for miles as there are views of Jichu Drake and Tshering Gang (Tserim Kang). Mother Nature probably put them in your way to placate your legs as after those views you are on enroute to Nyile (Ngye) Pass – 4 hours away. Luckily afterwards you are on a gradual descent to Lingshi.
Day 6: Lingshi to Shodu (4,100m/13,450ft): 22km, 8 – 9 hours
Up until now you've been following both the Chomolari and Laya Gasa routes. Today that changes with the Chomolari route climbing towards a chorten situated on the ridge above the camp and then south towards the Mo Chhu valley. For a large part you're trekking through a treeless valley until the trail crosses the river and climbs towards Yele la Pass (4,820m) which yields amazing views of Mount Chomolhari, Gangchhenta, Masang Gang and Tserim Kang and then down to Shodu.
Day 7: Shodu to Barshong (3,600m/11,810ft): 16km, 6 – 7 hours
From Shodu the trek follows the steep-walled canyon alongside the Thimphu Chhu, working it's way down from juniper and alpine forest towards waterfalls. Don't be confused if its seems like a groundhog day – you're gonna end up crossing the Thimpu River at least 6 times before reaching Barshong.
Day 8: Barshong to Dolam Kencho (3,600m/11,810ft): 15km, 5 – 6 hours
Another forested day of trekking with dense conifer, birch and rhododendron surrounding you as you make your way down a steep descend to Thimpu Chhu River crossing over streams till you cross over a steep cliff to Dolam Kencho, a huge pasture at 3,600m.
Day 9: Dolam Kencho to Thimpu (2,350m /7,710ft): 8km, 3 – 4 hours
The last day of trekking sees you climbing about 500m and descending 940m as you make your from Dolam Kencho to Dodena then onto Thimpu completing one of the most breathtaking treks Bhutan has to offer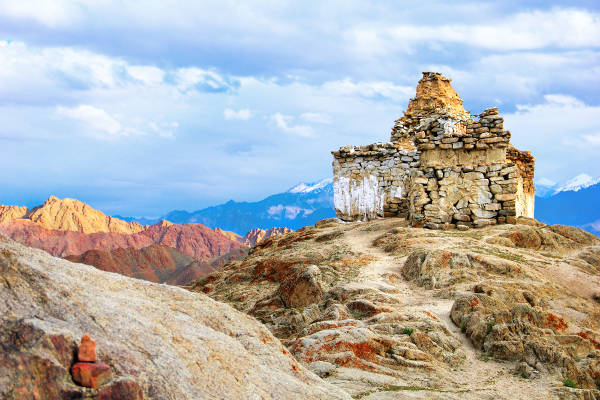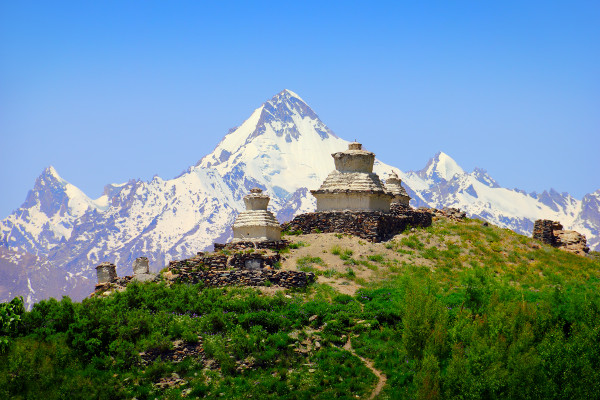 The Chomolhari Trek cuts through a variety of regions in the north-west of Bhutan. The map below illustrates Bhutan's main trekking regions.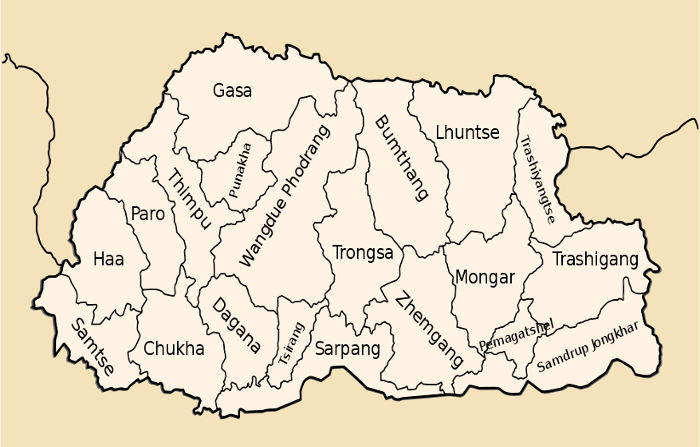 Like most treks in Bhutan, intimate knowledge of the paths is a necessity before setting out. It is not advised that you attempt the Chomolhari Trek without proper guides who know the area and the locals.
Frequently Asked Questions
Below we have provided detailed answers to the most frequently asked questions on the Chomolhari Trek.
Flights:
Most flights land in Paro in Bhutan (PBH/VQPR) and connections to there vary in price.
Tours:
You're looking at between $3,000 all the way to $6,000 for your trek expenses and that could provide for the trek variations and other cultural sight seeing tours along the way.
Bhutan has one of the fewest international visitors in the world due to the stringent visa regulations. It's advised that you contact your guide or tour operator before landing in Paro. The visas come in, price wise, at about $40 and this guarantees you a safe passage through your trek.
The rainy season in Bhutan is a literally all year round with a few months offering a brief respite in the weather. March to June and October to November are two of the best times to attempt the trek.
Yes. The Chomolhari trek Ascends to high altitudes and crosses some big passes! It is important to have a good understanding of the altitude risks involved with this trek. Please read our detailed section on
altitude sickness and acclimatization
.
Strenuous at high levels, the Chomolari Trek requires good physical preparation before attempting. Make sure you've got the okay from your doctor or physician as the hazards of AMS can present themselves if you are not properly acclimatized.
Pack light and efficiently. This is your basic mantra when packing. Layers of clothing are essential and it's best to source quick drying materials wherever possible.
Here are some suggested items for your packing list:
Clothing:
High Quality Socks (4-6 pairs as the mud and water will certainly have you changing them often)
Quick Dry Towel
Sufficiently Shaded Hat
Underwear
Long and Short Sleeved Shirts
Fleece
Long trekking trousers
Waterproof Jacket
Warm winter jacket (down or synthetic)
Light Shoes or Sandals for evening use
Parka
Trekking Gear
Daypack (35-45L)
Duffle bag (90L) for your main gear
Hiking Boots
Four season sleeping bag
Water Bottle or Hydration bladder
Trekking Poles
Miscellaneous Items:
Sunscreen
Toiletries
Sunglasses
Headlamp
Medical Kit
The Chomolhari Trek is a challenging trek. It is importance that you have the appropriate travel and trekking insurance to cover every aspect of you trek. See our
guide to trekking insurance
.
Tags: The Chomolhari Trek, Chomolhair trek Bhutan, Bhutan's chomolhari trek, jhomolhari trek, Bhutan trek, Bhutan trekking 
Get a Trek Operator Recommendation
Pop your details in the form and you will receive a price competitive quote from our trusted trekking operator.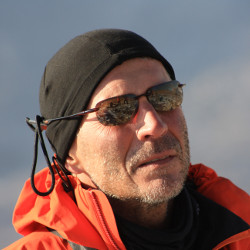 Brilliant service guys! The operator you recommended is absoultely fantastic. Fast, responsive, amazing track-record and great prices! Thanks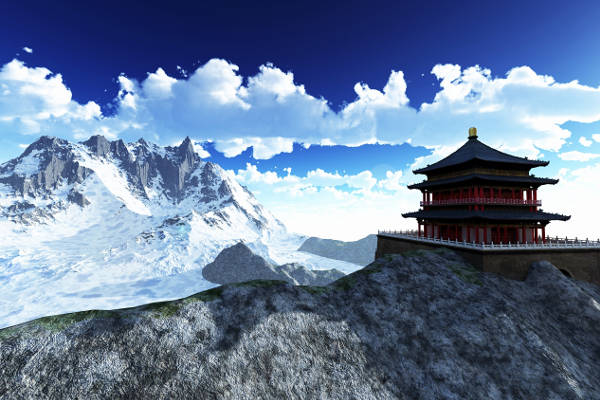 The Snowman Trek is one of the toughest treks on the planet! If you have 4 weeks to spare and are looking for a real challenge, then check out the Snowman Trek.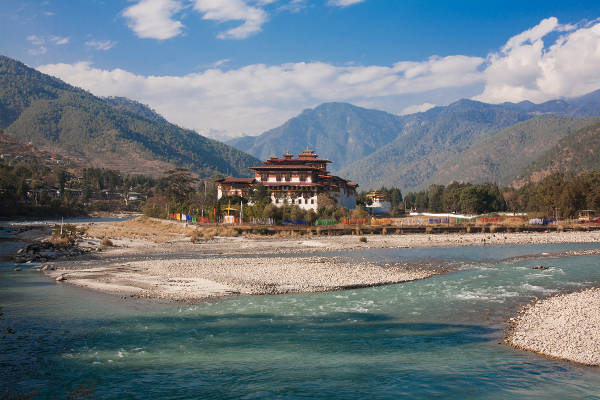 The Druk Path Trek provides a wonderful introduction to trekking in Bhutan. The trek is ideal for those short of time or those in search of a relatively easy hike. Discover the Druk Path Trek.