On this page you will find a comprehensive and impartial guide to the Makalu Base Camp Trek.
As this is a very long and detailed article on the Makalu Base Camp Trek, we recommend using the quicklinks below to navigate to the sections that interest you most. Alternatively, bookmark this page for future reference.
Please use the quicklinks below to navigate the guide.
The Makalu Base Camp trek takes you to the the world's fifth-highest mountain, 14 miles east of Everest and 50 miles west of Kangchenjunga, the third-highest. Seven valleys radiate from Makalu.
The trek takes around three weeks and the sight of Nepal's highest peaks is the main attraction of this trek. It is possible to use tea houses on this trek, with one or two of a basic nature in any given village where you stop, however usually you will be in a tent. Tea houses might be closed when it is cold.
The trail takes you through the Makalu-Barun National Park and Conservation Area, which is famed for its natural beauty and amazing biodiversity: there are 315 species of butterfly, 43 of reptile, 16 of amphibian, 440 of bird, 88 of mammal and more than 3,000 of plant!
Some of the more popular creatures are the red panda, snow leopard, clouded leopard, Himalayan wolf, Assamese macaque, barking deed and Asian golden cat.
The people in the lower sections are Rai, who make up less than three percent of Nepal's population, while in the higher they are Sherpa. The region's isolation entails that its distinctive culture, flora and fauna have been well-preserved. Here are some of the last remaining pristine mountain ecosystems found on earth. Rare breeds of animal and plant flourish.
The altitude of the Makalu Base Camp Trek makes it formidable. It is widely regarded as one of the toughest treks in Nepal. There is a high risk of altitude sickness, which is best avoided by acclimatisation.
Being somewhat inaccessible, this area is little-known to tourists and there are only a few hundred trekkers and mountaineers a year. It was closed to the outside world until 1952 when Eric Shipton came and gave his name to the Shipton La pass.
Below is a detailed Makalu Base Camp Trek itinerary. Please note that there are several Makalu Base Camp trek itineraries that can be done. Below we have laid out the most popular version – 22 days, leaving from Kathmandu. If you want to make your own way to Tumlingar then you could probably organise this with your operator or guide.
You arrive in Kathmandu.
While the operator prepares your trek, you have the second day to explore the city.
Explore places to see in Kathmandu.
You fly to Tumlingar, on the upper reaches of the Arun river, which takes an hour. You then make for Khadbari. You take lunch among kabra trees. Walking continues and you cross a plateau for about 45 minutes. The trail climbs gradually to Khadbari. You camp above the village.
You walk through many picturesque villages, mostly uphill. You pass through bamboo groves and one rhododendron forest. The rhododendrons found here have the most vibrant colours in all of Nepal – fuchsia, scarlet or plain white. Camp is at Chichela, a small Gurung settlement.
The day commences, surprise surprise, with walking, snow-capped peaks in the distance. The views of Makalu, which means the Great Black One, are astonishing. The path is straight and goes up and down marginally. You enter forest and then descend to Num Camp.
You descend rappidly through the cornfield of Lumbang. The ground here is very rocky. The climb to Sedua Camp is a fairly tough one.
You cross meadows and streams before climbing to the Sherpa village of Tashi Gaon, the final permanent settlement in the valley.
Climbing very steeply, this is the hardest day of your trek. You walk through thinly-populated forest along a ridge then over a hillock. You finally descend to Kauma, where your tent comes out
This day is spent acclimatising.
You begin the day with another steep climb through rhododendron forests to the top of a ridge, where you have magnificent views of Chamlang (24,152 feet), Peak 6 (22,110 feet) and Peak 7 (20,030 feet). Then you descend through a forest of rhododendrons and firs to Mumbuk Camp.
You descend a steep gully for a few hundred feet. The trail is ill-defined and rocky with sloppy mud in places. It begins to ascend through a glacial valley. There are impressive views of Peak 6. You arrive at Nhe Kharka, which sits in a large, open and grassy plain with stunning mountain views. Here, you camp.
Today, you go west, young man or no. You swap rhododendron forests for alpine tundra. There are grand views of Pyramid Peak (23,517 feet) and Peak 4 (22,047 feet). With a gain in altitude of more than 5,000 feet, this day has a risk of altitude sickness, but this is unavoidable as there is no suitable camp between Nhe Kharka and Sherson, your destination, 15,142 feet up.
Today you face no more than a gradual climb to Makalu Base camp, where the south face views of Makalu are wondrous. Before you sits a panorama of some of the highest mountains of the world: Everest (29,035 feet), Lhotse (27,940 feet), Makalu (27,766 feet), Chamlang (24,012 feet) and Baruntse (23,688 feet).
Today you explore the area.
You trek to Barun Valley where you camp for the night.
Your descent continues, bringing you back to Mumbuk.
You cross Shipton La pass (13,875 feet) and then descend to Kauma.
You walk to Tashi Gaon where you camp for the night.
You trek through farming settlements. The next stage is through forests, passing some streams. You get to Pukuwa.
A path through forests leads to exposed, narrow tracks where the views are tremendous. You cross rocky ridges before camping near the village of Bumling.
You walk along the eastern bank of the Arun river. You pass through Chyawabesi and then have a short climb that stops at Tumlingar.
You are driven back to Kathmandu.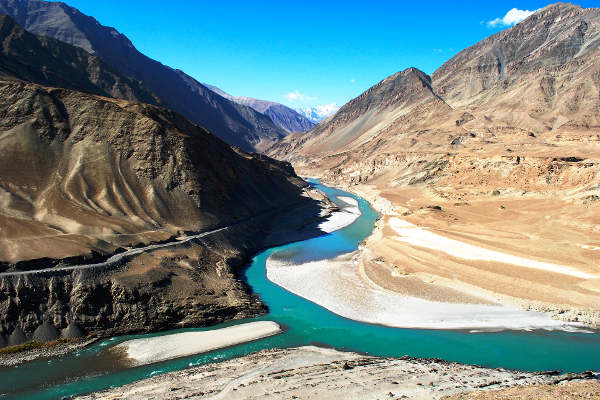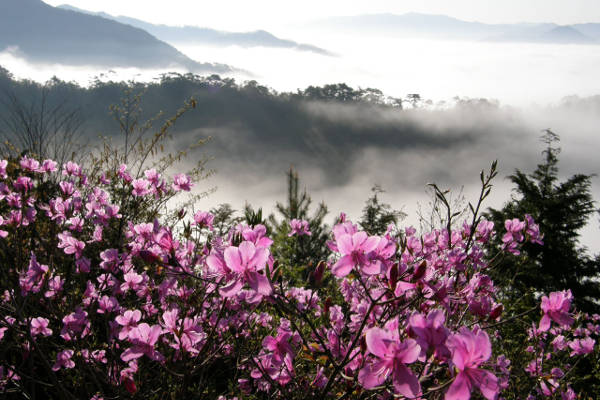 The trek is situated in the Khumbu or Everest region- see below.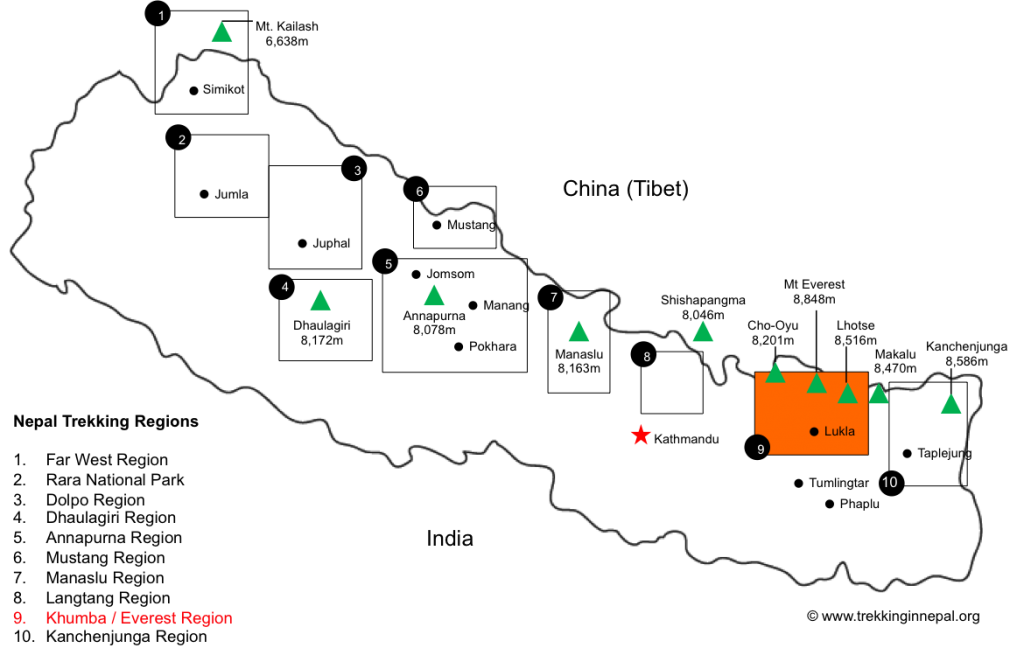 We recommend the following maps:
In terms of guidebooks we recommend:
A beautiful video overview of the Makalu Base Camp Trek by breathein15 and set to the music of "Country Mile" by Johnny Flynn. It's 07:44 long.
Frequently Asked Questions
Below we have provided detailed answers to the most frequently asked questions on the Makalu Base Camp Trek.
The trek itself will cost somewhere in the region of $3,000 to $4,000.
You require a permit granting entry to the Makalu Barun National Park Conservation Area, which costs around $30. You must also have a Trekker Information Management System card, which must be obtained in Kathmandu or Pokhara.
This trek is most commonly undertaken pre- or post-monsoon, March to May or September to November. The weather post-monsoon is better, and so are the views, since the atmosphere has been cleared of dust. Trails can be blocked by snow in winter. Foul weather can put the dampers on things considerably.
The Makalu Base Camp trek ascends to some high altitude points. At its highest point, Makalu Base Camp, you will reach an altitude of 4,8oo meters (15,750 feet). There are steep section on this trek where you will ascend very rapidly.
Therefore, it is important to have a clear understanding of the risks associated with high altitude trekking and how the body acclimatises to high altitude. We recommend you read our detailed article on Altitude Sickness and Acclimatisation.
The high altitude and longevity of the Makalu Base Camp Trek makes it one of the most difficult treks in all of Nepal. Hikers will need to have done several long hikes previously and be at a very good level of fitness condition.
Trekking to the Makalu Base Camp requires a number of essential pieces of trekking gear. The Makalu Base Camp trek is long and moderately difficult. It exposes you to a range of altitudes where temperatures fluctuate dramatically between night and day.
Much of your gear can be rented or bought in Kathmandu, but we strongly suggest bringing the most important pieces of gear and equipment with you.
To help you plan and prepare for your trek we recommend reading our gear section.
Trekking insurance is vital in Nepal. This is particularly true on the Makalu Base Camp trek which is very remote. If an accident should occur that requires medical assistance and evacuation you will certainly want adequate trekking insurance that can cover the costs of air ambulance and treatment.
Make sure to have insurance that covers you for any travel related risks, like lost, damaged, stolen or delayed baggage; flight delays and interruptions; and tour operators default.
This article on travel and trekking insurance provides great information on what type of insurance you need, as well as provides an easy quote calculator from a leading travel operator.
Tags: Makalu Base Camp trek cost, Makalu Base Camp trek itinerary, Makalu Base Camp trek Nepal
References: (1) Cicerone Guidebooks
Get a Trek Operator Recommendation
Pop your details in the form and you will receive a price competitive quote from our trusted trekking operator.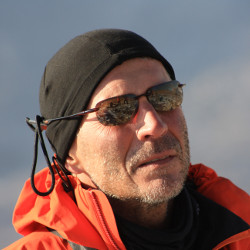 Brilliant service guys! The operator you recommended is absoultely fantastic. Fast, responsive, amazing track-record and great prices! Thanks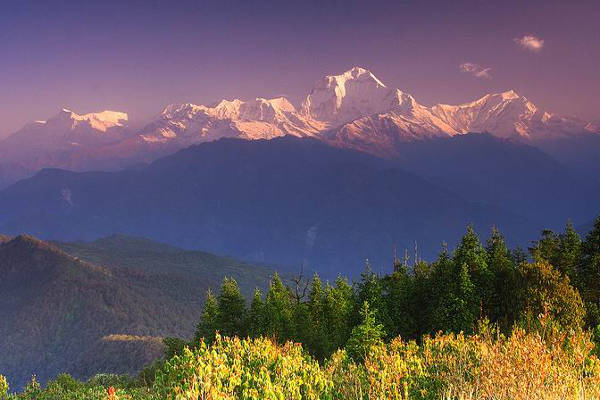 The Dhaulagiri Circuit Trek is one of Nepal's most demanding treks and requires previous experience of high altitude trekking. That being said, if you are an experienced hiker, then it is hard to beat the wilderness of this trek. Discover the Dhaulagiri Circuit Trek.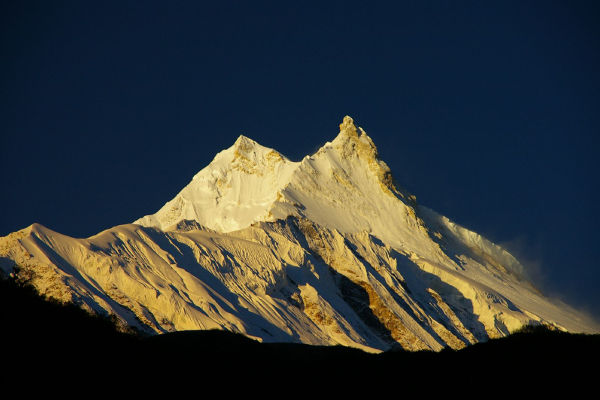 Robin Boustead, author of Nepal Trekking & the Great Himalaya Trail: A route and planning guide, pronounced, "Many would argue that the Manaslu Circuit trail is the best general trek in the country." Discover the Manaslu Circuit Trek.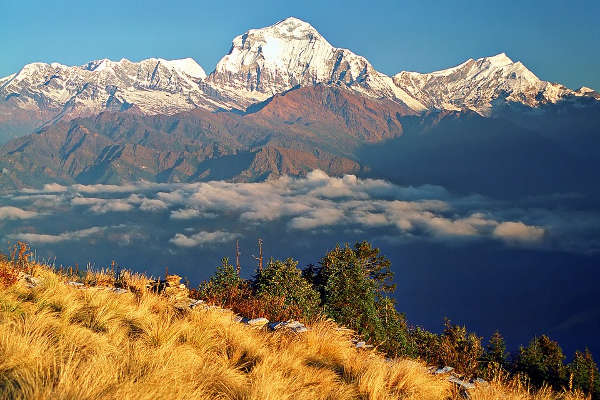 The Annapurna Base Camp trek is one of the most popular hikes in Nepal. The scenery and trekking experience in the Annapurna Sanctuary is quite simply amazing. You will see the complete Annapurna massif on the ABC trek. Discover the Annapurna Base Camp Trek.