India is renowned for its diversity and distinct culture. 1.2 billion people live in the South Asian country and it is quickly becoming a popular tourist destination.
There is something about India that easily captivates the minds and hearts of those who travel there. For some, it is the pilgrimage to the Ganges river; for others it is standing in front of the Taj Mahal. Adventurous souls may see the varied terrain of Himalayan peaks to the Indian Ocean coastline.
Never has the phrase 'there's something for everyone' been more applicable.
For those who seek adventure and challenge, trekking in India can be as rewarding as it is exhilarating.
This guide will direct you to the best treks in India – from the Chadar Trek to the Great Lakes Trek.
Best Hikes In India
Markha Valley Trek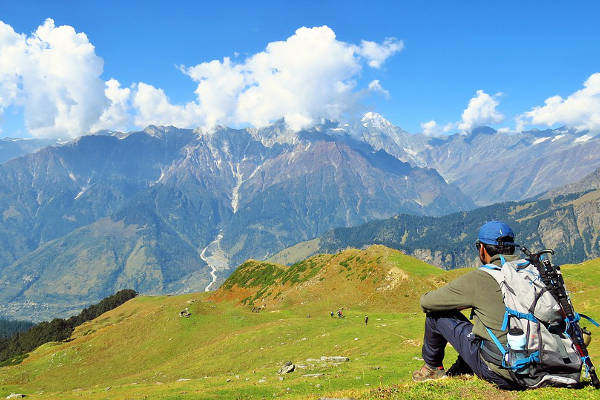 Markha Valley lies in Ladakh, one of the driest regions in the Indian Himalaya. For this reason, its capital, Leh, only receives 110mm of rainfall per year and heavy snowfalls are incredibly rare.
With the weather most likely on your side, taking part in the Markha Valley Trek is not as simple as having sunshine and no snow. The trek is classified as high altitude and takes you into two Himalaya Mountain Passes over 15,000 feet tall. Altitude sickness comes hand-in-hand with this, so we would advise (although it is not essential) you to have prior Himalaya or difficult conditions trekking experiences.
Here is out guide to altitude sickness and acclimatization.
If you're physically fit and experienced, you're in for a treat! Markha Valley is unique in that its Tibetan Buddhist culture makes the trek something very special. You are able to immerse yourself in the Tibetan culture as you trek through canyons decorated with Buddhist prayer flags and pass plots of wild roses.
The Markha Valley Trek is one we recommend to those with previous trekking experience and with an interest in culture. It will be the trek of a lifetime for you if Markha Valley-style is your forte.
Read our detailed guide to the Markha Valley Trek or Trekking in the Ladakh region.
Singalila Ridge Trek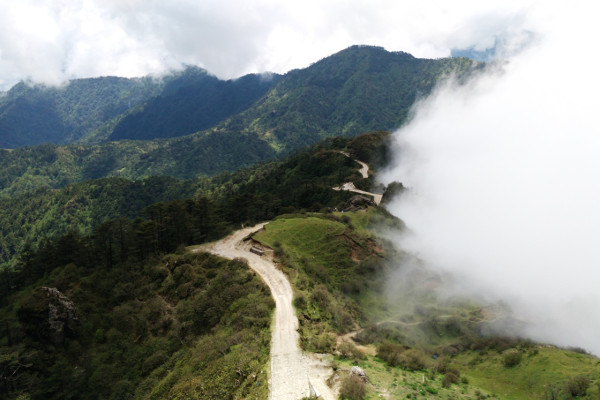 Located on the border of India and Nepal in the Sikkim Region, the Singalila Ridge provides unparalleled views of the Himalaya, including Kanchenjunga, the third highest peak in the world.
On many trips, the trek includes visiting the towns of Darjeeling and Kalimpong – two very beautiful and unique places to see so intimately.
While the trekking conditions are easy and simple trails are usually followed, some prior experience of adventure travel will be good to have under your belt. Some travel companies use two days to help you adjust to the altitude as from then on, the Ridge's altitude does not change drastically.
For those who enjoy a relatively straightforward adventure, the Singalila Ridge Trek is just for you. There is a spark of culture running through the veins of this experience too and so appeals to travellers who have a real passion for diversity and learning something new.
Read our detailed guide to the Singalila Ridge Trek.
Kashmir Great Lakes Trek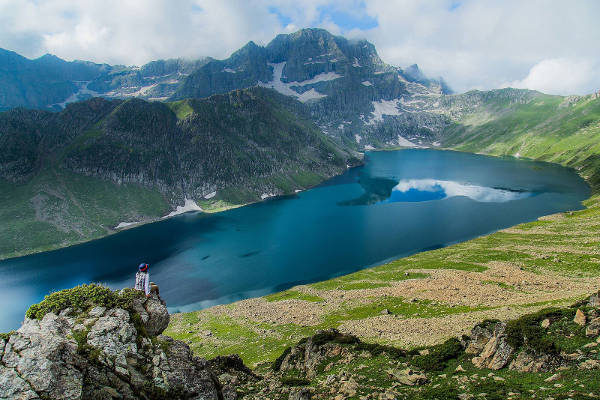 The Kashmir Great Lakes Trek is one of the largest Indian trekking attractions. It is the gorgeous blue skies and luscious green grass that makes you feel so fresh and alive during the adventure. This, alongside the seven glacial lakes, makes the Great Lakes Trek arguably the most stunning of them all.
When taking part in this trek, you must remain aware of its difficulty. Unlike the Singalila Trek, prior high altitude trekking experience is essential. If you wish to fully enjoy the experience and the views, preparation will be key and part of the preparation we recommend is a less rigorous but high altitude trek.
The reason for this is because there are three high passes to cross. Due to its remoteness, emergency medical attention may take anything from 24-48 hours.
We suggest taking part in this high altitude trek if you are an avid trekker and physically capable of the demands of it. The Kashmir Great Lakes Trek will also appeal to you if you enjoy tranquil scenery and want some peace of mind.
Har Ki Dun Trek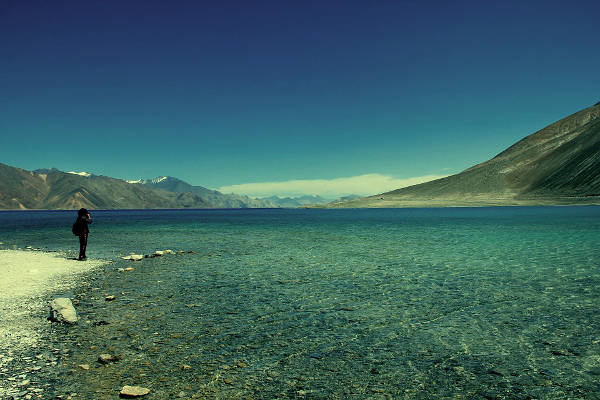 As one of the most majestic valleys in the Western Himalayas, the Har Ki Dun Trek – also known as the 'Valley of the Gods' – is a trail you will never forget, just like history.
The Har Ki Dun Trek allows you to experience meadows, glacier basins and ancient villages that appear to be straight out of a history text book. On the trek, you follow the trail of the Pandavas – people who took the same route to heaven through the Swargarohini mountain.
Villages that are over 3,000 years old never get boring and as you pass by them, there is opportunity to have a look into the lives of others in such a unique place to spend your life. The trek is pretty easygoing and both the terrain and altitude are not too challenging. However, you are trekking for approximately 10km per day and if you don't have the stamina, you will not enjoy the experience.
We strongly recommend the Har Ki Dun Trek to those who love all-things ancient and cultural – it will most definitely satisfy that part of your desire. If you're planning on booking this trek, do ensure you prepare well and thoroughly so you can succeed and complete such an amazing route.
Chadar Trek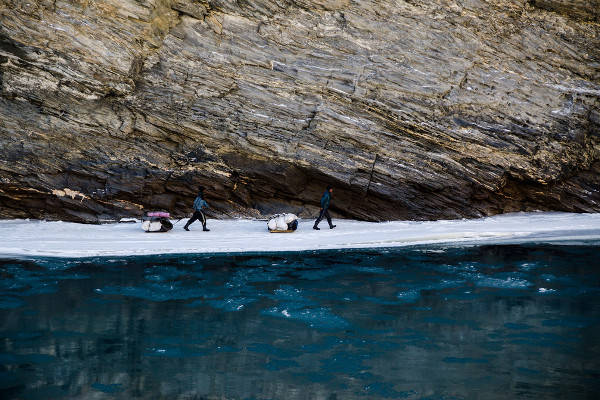 Lovers of the unique and extra special will most definitely fall for the Chadar Trek across a frozen river in India. Its appeal stems from the fact that not many people can say they have trekked across ice in Southern Asia and also because it has been highly publicised by both the Discovery and National Geographic TV channels.
Surprisingly, the Chadar Trek is not particularly difficult and can be completed without any prior trekking experience. All you need for this one is will power and enthusiasm. The reason for the required will power is because of the freezing temperatures both during the day and the night. You can expect temperatures to be about minus ten degrees in the day and minus 20-25 at night. It's certainly not for the faint-hearted in that respect.
What we particularly love about the Chadar Trek is that the ice forms, breaks and changes colour on the river every few hours. This exciting change can be watched by trekkers and the spontaneity of sometimes having to take a different route where the ice has not formed over the river is something to be enjoyed.
We would recommend this trek to anyone who has the capacity to handle the cold. As long as you've got warm and appropriate trekking gear and enough optimism to last you eight days – the Chadar Trek will satisfy the adventure in you. It is such a unique experience you pretty much have to do it once in your life.
Whatever trek you choose to complete in India, we hope you have a fantastic experience (and we're sure you will). Like we said in the beginning, the wonderful land of India has something for everyone – whether you love physical challenges or a taste of culture and a unique adventure.
Read our detailed guide to the Chadar Trek.