On this page you will find a comprehensive and impartial guide to the Helambu Trek.
As this is a very long and detailed article on the Helambu Trek, we recommend using the quicklinks below to navigate to the sections that interest you most. Alternatively, bookmark this page for future reference.
Please use the quicklinks below to navigate the guide.
Requiring no prior experience, the Helambu Trek is recommended for families and anyone else who prefers a short, pleasant trek to an overlong, strenuous hike. Elevations are lower, from 2,600 to 12,400 feet, so it is warmer, which contributes to the trek's popularity. There are less crowds here than on the Annapurna and Everest treks – it never gets crowded, even in high season. The place is tranquil. This trek is one of the most accessible from Kathmandu.
The local Sherpas have a culture distinct from the Sherpas of Solu Khumbu, the Everest region, most obviously in terms of dress and dialect. The women are considered the prettiest in all of Nepal. Despite being close to Kathmandu, the locals still maintain a very rustic and authentic lifestyle. The Helambu trek is more of a cultural trek than a glacier expedition or mountain trek. Make sure to try one of Helambu's famous sweet apples!
As with other treks in Nepal, you might see red pandas, Himalayan black bears, and many other wildlife.
The greatest attraction is the views of Langtang (23,734 feet), Ganesh (24,429 feet) and many other summits of more than 20,000 feet. Considering that you do not go so very high, the views are incredibly impressive.
This trek can take anywhere from 7 to 12 days, making it ideal for anyone who desires a genuine Himalayan experience but is pushed for time.
A beautiful and detailed video overview of the Helambu Trek by tonvanson9. Although long, the video is well worth watching to understand just what the Helambu Trek is like!  It's 27.34 long.
Below is a detailed Helambu Trek itinerary. There are no flights, so no delays. Accommodation is at tea houses. There are several trek itineraries for this route, however, the 7 day itinerary below is the most popular.
You arrive in Kathmandu, where there is no shortage of amusement given that it is a UNESCO World Heritage Site and the ex-favoured haunt of hippies. The nightlife is great.
On day two you have more time to explore in Kathmandu as your tour is readied.
You are driven to Sundarijal, which takes around an hour. Helambu is sufficiently close to Kathmandu that you could afford to make the journey by taxi. If you take a bus, it is said that old ladies will refuse your offer of a seat, but happily sit in your lap without asking. Buses can be over 20 years old and often have seats designed for smaller Nepalese people. Once at Sundarijal your trek begins. The trail traverses the Shivapuri Watershed and Wildlife Reserve. Nearby is a large reservoir that supplies water to virtually the entire Kathmandu valley. Your next stop is Mulkharka, a Tamang village where you may avail yourself of a tea shop. The next settlement you encounter is Kulkharka. The route goes down a ridge, entering forests of oak and rhododendron. Eventually, you come upon Chisapani, where there are illustrious views of the Annapurna, Tibetan and Langtang ranges, not to mention Everest, if the weather is good.
You continues downhill from Chisapani on a well trodden trail that crosses meadows and fields. Overlooked by mountains that are inspirational, the trail ascends to a pass before descending to Kutumsang where you stay for the night.
You now trek north to Yurin Danda ridge, where there is a fine view of the peaks. The eroded trail looks down upon Kutumsang. The trees along the path will be mainly fir and rhododendron. There are no permanent settlements. Now the trail descends gently through sparse forest to Magen Goth, where tea houses are few. Your direction now reverses and you ascend amidst an enchanting forest. The solitude is striking. On the hilltop is a chorten, a structure containing Buddhist relics, where there are impressive views of Jugal Himal and Rowaling Himal. You arrive at Tharepati, 12,400 feet up, the highest you will go. Here there is a stunning view of snow-tipped mountains including Dorje Lakpa, Gaurishankar, Jugal, Langshisa and Numbur. Tea houses are plentiful, pleasant and uncrowded.
Out of Tharepati, the trail descends rappidly through rhododendron and pine forest where there are magnificent views of the Helambu valley below and the mountains of Jugal Himal and Numbur. You then arrive at Melamchi Gaon, which is surrounded by beautiful forests. This village is mostly filled with Sherpas. From Melamchi Gaon, you descend to a stream which you then cross. Now you trek upwards to Tarkeghyang, the largest village you will come across, with smaller Sherpa settlements on the way. The stone houses here are impressive. There is also one of the oldest and largest monasteries in Nepal.
Beginning with a steep walk down a ravine, you spend around four hours walking to Timbu, whereupon you board a vehicle to return to Kathmandu.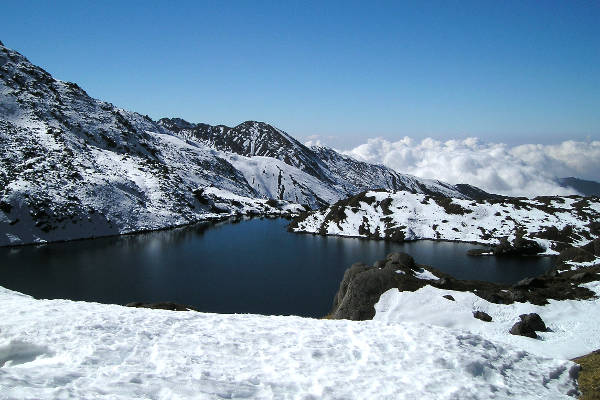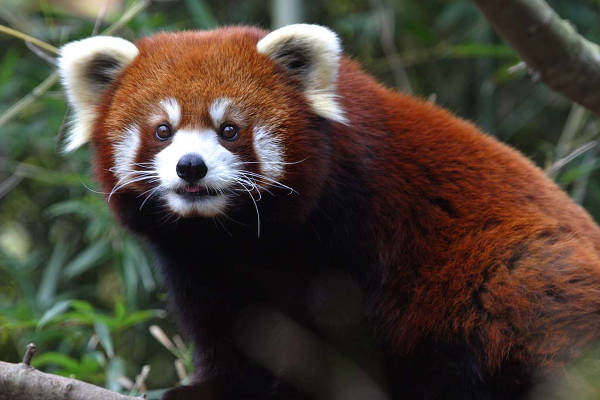 The Halambu trek occurs 45 miles northeast of Kathmandu, from north of Taramarang to the tree limit of the Gosainkunda Lake and lower slopes of Jugal Himal. There are towering mountains to either side – the locals call them hills – but none are giants. Despite its proximity to Kathmandu, the area is relatively unspoiled.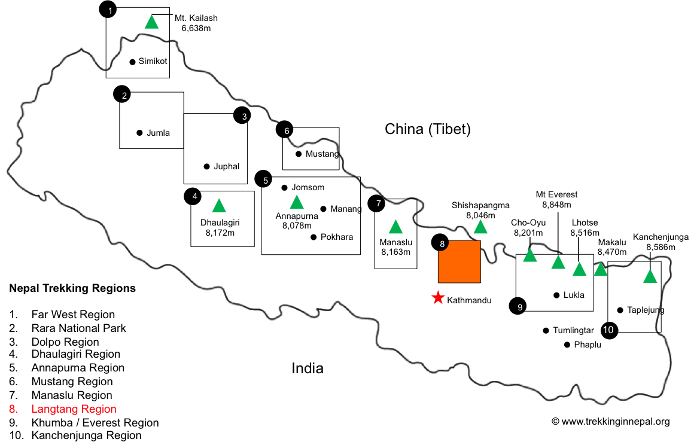 There is a good map for this trek called Langtang : 1 : 125 000 Trekking Map: Gosainkunda & Helambu. It includes detailed trails, walking distances and altitudes.
We recommend the following guidebook: The Langtang and Helambu Trek in the Nepal Himalaya by Ian P Johnson.
Frequently Asked Questions
Below we have provided detailed answers to the most frequently asked questions on the Helambu Trek.
Prices vary hugely, at the low end we have seen prices around the $700 mark. With a good international operator you can expect to pay around $2,000.
You require a Trekkers Information Management System card – $20 – and an entrance permit for the Shivapuri park – a further $35.
Since the altitude is not great, this trek can be accomplished throughout the year, but the best times are Autumn, from Mid-September to mid-December, and spring, from March to May. You can see the rhododendrons bloom in April and May. With moderate temperatures, Winter – January and February – is a possibility. In summer, from June to August, visibility may be poor and it may rain. Weather can be unpredictable.
The Helambu Trek ascends to some high altitude points. At its highest point, Tharepati, you will reach an altitude of 4,085 meters (13,400 feet).
Therefore, it is important to have a thorough understanding of the risks associated with high altitude trekking and how the body acclimatises to high altitude. We suggest reading our detailed article on Altitude Sickness and Acclimatisation.
The Helambu Trek is ideal for beginners and families. It is not a strenuous trek and can be completed with a basic level of fitness.
Hiking the Helambu Trek requires a number of essential pieces of trekking gear. The Helambu Trek is quite short and moderately easy. However, it exposes you to a range of altitudes where temperatures fluctuate dramatically between night and day.
Most of your gear can be rented or bought in Kathmandu, but we strongly suggest bringing the most important pieces of gear and equipment with you.
To help you plan and prepare for your trek we recommend reading our gear section.
Trekking insurance is vital in Nepal. This is particularly true on the Helambu Trek which is very remote. If an accident should occur that requires medical assistance and evacuation you will most assuredly want adequate trekking insurance that can cover the costs of air ambulance and treatment.
Be sure to have insurance that covers you for any travel related risks, like lost, damaged, stolen or delayed baggage; flight delays and interruptions; and tour operators default.
This article on travel and trekking insurance provides great information on what type of insurance you need, as well as provides an easy quote calculator from a leading travel operator.
Tags: Helambu trek Nepal, Helambu trekking, Helambu trek itinerary, Helambu trek cost
References: (1) Personal experience, (2) Lonely Planet
Get a Trek Operator Recommendation
Pop your details in the form and you will receive a price competitive quote from our trusted trekking operator.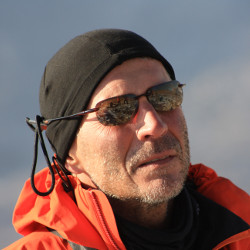 Brilliant service guys! The operator you recommended is absoultely fantastic. Fast, responsive, amazing track-record and great prices! Thanks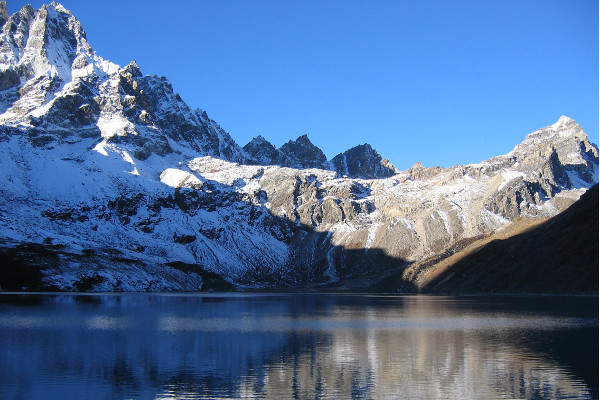 The Gokyo Lakes trek provides an excellent alternative to the Everest Base Camp trek. The trek is especially good if you have a little more time on your hands as it takes in all the highlights of the Everest trek with the added bonus of seeing the beautiful Gokyo Lakes!
The Everest Base Camp Trek is one of the most popular and iconic treks in Nepal. Trekkers get to retrace the early footsteps taken by Sir Edmund Hillary and Tenzing Norgay on their historic Everest expedition in 1953. Discover the Everest Base Camp Trek.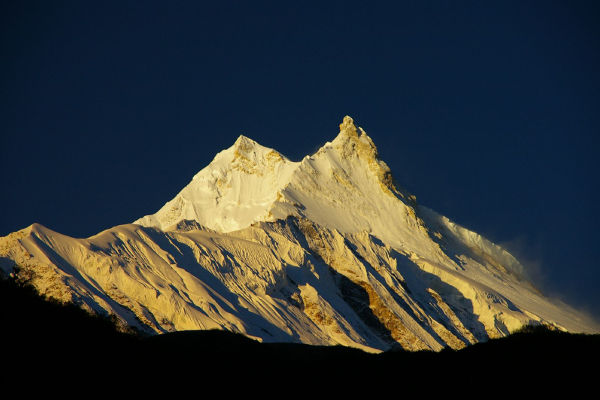 Robin Boustead, author of Nepal Trekking & the Great Himalaya Trail: A route and planning guide, pronounced, "Many would argue that the Manaslu Circuit trail is the best general trek in the country." Discover the Manaslu Circuit Trek.