On this page you will find a comprehensive and impartial guide to the Mustang Circuit and Upper Mustang Trek.
As this is a very long and detailed article on the Mustang Circuit and Upper Mustang Trek, we recommend using the quicklinks below to navigate to the sections that interest you most. Alternatively, bookmark this page for future reference.
Mustang Circuit and Upper Mustang Trek
Please use the quicklinks below to navigate the guide.
The region where the Mustang Circuit and Upper Mustang Trek takes place was only opened to trekkers in 1992, before which it was a literal forbidden kingdom, and even now it sees only around 700 trekkers a year.
The Mustang Circuit itself takes from 12 to 14 days. The continuation onto the Upper Mustang trek can take up to an additional 4-6 days
Sights include monasteries and castles dating to the 14th century, fossils which are believed to be older than the mountains and the walled city of Lo-Mathang. Lo-Manthang has walls 20 feet high with a turret at each corner. Often, on street corners you will find small groups of women spinning wool. Towards the end of the afternoon, large herds of goats are taken through the city gate and back to their sheds. There are beautiful, large monasteries such as Thugchen Gompa. An amchi is a traditional Tibetan doctor, and the amchi museum and school await you.
Among the most eye-catching attractions along the trek are the colourful rock formations found here, which could pass for the work of a major artist. This trek is of moderate difficulty and, being in the rain shadow zone, less subject to rain in the monsoon season.
Mustang has it own king, albeit unofficially, since Nepal became a republic in 2008. Still well-regarded, he is Jigme Dorje Palbar Bista, who was born around 1933 and can trace his lineage as far back as the warrior, Ame Pal, who founded the kingdom in 1380. His palace is a huge, four-storey building. He sometimes takes visitors.
One highlight is the three-day Tiji festival, which takes place at the end of the dry season in late winter or spring. Here, a thousand people re-enact a myth of a deity named Dorje Jon who fought with his demon father to the save the kingdom – his father deprived it of water, a highly-precious resource. Everything along this trek looks much as it did 600 years ago.
A beautiful video by Carsten Nebel. The video is 25 minutes long and gives a very detailed overview of what to expect on the Mustang Circuit. 
Below is a detailed Mustang Circuit itinerary. Please note that there are several Mustang Circuit and Upper Mustang Trek itineraries that can be done. Below we have laid out the most popular version – 14 days, leaving from Kathmandu. You can choose a slightly longer or shorter version depending on the amount of time you have. If you want to make your own way to Jomsom then you could probably organise this with your operator or guide.
You begin by arriving at Kathmandu's Tribhuwan International Airport and transfer to a hotel.
The second day is given to permit preparation. With a day of leisure, you can explore not only Kathmandu but also Bhaktapur or Patan. Bhaktapur features the best-preserved palace courtyards and old city centre in Nepal, leading to its declaration to be a UNESCO World Heritage Site. Patan is renowned for its rich cultural heritage, especially in terms of arts and crafts. Many locals continue to refer to it by its Sanskrit name of Lalitpur – City of Beauty. Its Durban Square is possibly the greatest collection of palaces and temples in Nepal.
You are driven to Pokhara, taking five or six hours along the Prithivi Highway. The Himalayan ranges of Annapurna, Ganesh Himal and Manaslu can be seen, if the weather permits it.
You fly to Jomson. The flight alone is worth doing, going above, as it does, the deepest gorge in the world. Here your treks begins. Kagbeni is your destination, a settlement of flat-roofed houses. To be found there is a Tibetan Buddhist gompa of the Sakyapa sect. The views of Mounts Annapurna, Dhaulagiri, Nilgiri and Tilicho are scintillating. From this point on, your accommodation will be in tea houses.
You trek via the villages of Tangbe, Chhusang and Chele, with a fantastic landscape below. There is a small but very notable cave gompa in Chhusan. You next arrive at the Dajori La Pass. A further half hour of walking brings you to Samar.
You head for Bena La and then Yamda La. This is where you are presented with your first substantial view of the Upper Mustang region. You now hike to Syangboche, after which is Geling, where there are two gompas dating to the 15th century which are certainly worth seeing.
Today, your trek takes you steeply uphill to a pass where there is a fine view of the Annapurnas. Then you trek to Ghemi before trekking down a stream and across a suspension bridge. You ascend the upper valley and find before you the longest mani wall in the region. Mani stones are inscribed with the mantra of Avalokiteshvara, a bodhisattva – something like an angel in Buddhism. You next climb to another pass, Tsarang La, and descend to Tsarang, once the capital of Mustang.
A short walk leads to one of the most noteworthy sites along your trek –  Lo-Manthang.
You spend another day at Lo-Manthang. Four large gompas are worth visiting: Jampa Lhakhang, Jampa gompa, Chodey Gompa and Choprang Gompa.
You trek back to Ghemi.
Next is Samar, which was recently seeking a painter proficient in traditional Buddhist wall painting and a statue builder to restore a centuries-old clay Buddha.
You return to Jomsom.
You fly back to Pokhara.
You are driven to Kathmandu.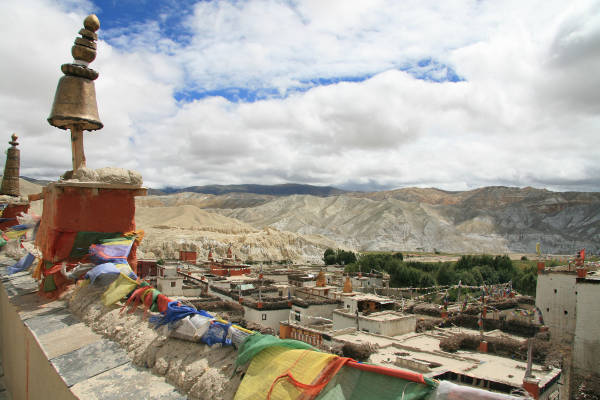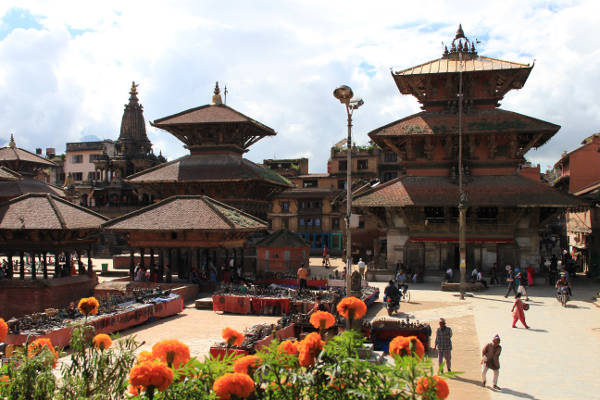 The trek takes place north of two giants – Annapurna and Dhaulagiri, at the southern tip of the Tibetan Plateau. Lying so close to Tibet, Tibetan influence is heavy. It is a massive, high valley that is arid and dry, brimming with eroded canyons and those colourful rock formations. It has the appearance of a desert and was once famously described as "barren as a dead deer." The average elevation of Mustang is 13,000 feet and the highest point, Mui La, is less than 700 feet more than that.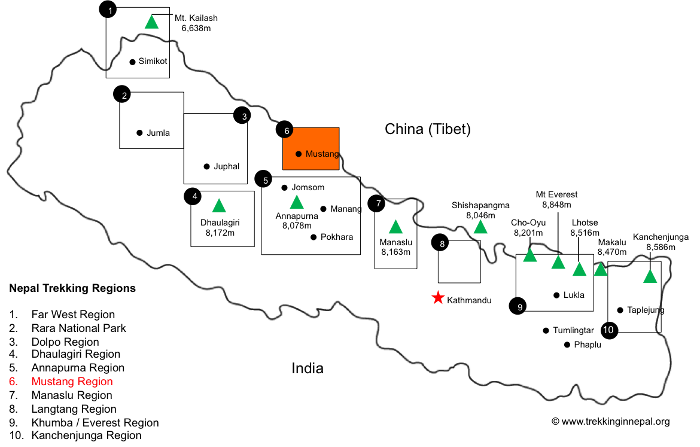 There are no maps in print that we are aware of.
The Mustang Trek is covered in Annapurna: A Trekker's Guide by Sian Pritchard-Jones and Bob Gibbons and in Shangri-La: A Travel Guide to the Himalayan Dream by Michael Buckley.
Frequently Asked Questions
Below we have provided detailed answers to the most frequently asked questions on the Mustang Circuit and Upper Mustang Trek.
On average you will have to spend between $2,500 and $3,500 for this trek if you do it with an official tour company. You could get away with it for less if you put together a DIY trek.
Sadly, permits for this region are more expensive than for other areas.You will require a Mustang Permit for a minimum of 10 days, costing $500, and an Annapurna Conservation Area Project entry permit, costing $20. You will also need a guide, who will cost on average $25 per day.
The trekking season is from March to early November. Being in the rain shadow, trekking during the monsoon season of mid-June to mid-September is an option, unlike for
Everest
and
Annapurna
.
The Mustang Circuit and Upper Mustang Trek ascends to some high altitude points. At its highest point, Mui La, you will reach an altitude of 4,175 meters (13,700 feet).
Therefore, it is important to have a clear understanding of the risks associated with high altitude trekking and how the body acclimatises to high altitude. We recommend you read our detailed article on Altitude Sickness and Acclimatisation.
The Mustang Circuit and Upper Mustang Trek is considered moderately difficult. You will be walking between 5-7 hours per day for the journey and the altitude is often high. Terrain is fairly easy going but a good level of fitness is required.
Hiking the Mustang Circuit and Upper Mustang Trek requires a number of essential pieces of trekking gear. The Mustang Circuit and Upper Mustang Trek is long and moderately difficult. It exposes you to a range of altitudes where temperatures fluctuate dramatically between night and day.
Much of your gear can be rented or bought in Kathmandu, but we strongly suggest bringing the most important pieces of gear and equipment with you.
To help you plan and prepare for your trek we recommend reading our gear section.
Trekking insurance is vital in Nepal. This is particularly true on the Mustang Circuit and Upper Mustang Trek which is very remote. If an accident should occur that requires medical assistance and/or evacuation you will most certainly want adequate trekking insurance that can cover the costs of air ambulance and treatment.
Be sure to purchase insurance that covers you for any travel related risks, like lost, damaged, stolen or delayed baggage; flight delays and interruptions; and tour operators default.
This article on travel and trekking insurance provides great information on what type of insurance you need, as well as provides an easy quote calculator from a leading travel operator.
Tags: Mustang Trek, Mustang Circuit, Upper Mustang Trek, Mustang region, Mustang Nepal, Mustang Circuit Trek
References: (1) Cicerone Guidebooks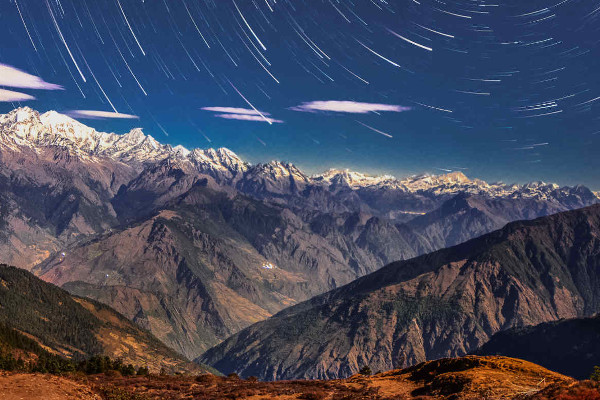 The Langtang Valley Trek is a relatively easy trek and is often far less busy than other popular treks in the Everest and Annapurna region. The trek can be done in seven days, however, it usually takes 10 to 12 days. Discover the Langtang Valley Trek.
The Everest Base Camp Trek is one of the most popular and iconic treks in Nepal. Trekkers get to retrace the early footsteps taken by Sir Edmund Hillary and Tenzing Norgay on their historic Everest expedition in 1953. Discover the Everest Base Camp Trek.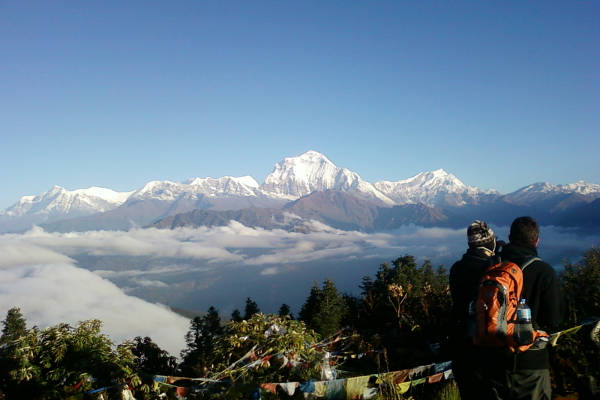 The Annapurna Sanctuary Trek is the best option if you would like to get spectacularly close to the Himalayas but have no time for the acclimatisation required of other treks such as the Annapurna Circuit or the Dhaulagiri Circuit Trek. Read more about the Annapurna Sanctuary Trek.