Whether you're looking for a scenic day-trip, or a multi-day gruelling challenge, we have rounded up the best hikes in the world.  A few are guaranteed to impress you.
We have also tried to give options for those of you who have plenty of previous experience, as well as for new hikers.
We divided the list into two parts – Best Day Hikes and Best Long Distance Hikes starting with the former, as we believe that in order to really appreciate an adventure one needs to spend at least one night sleeping outdoors!
Best Day Hikes Around The World
51. Mount Sinai Trail in Egypt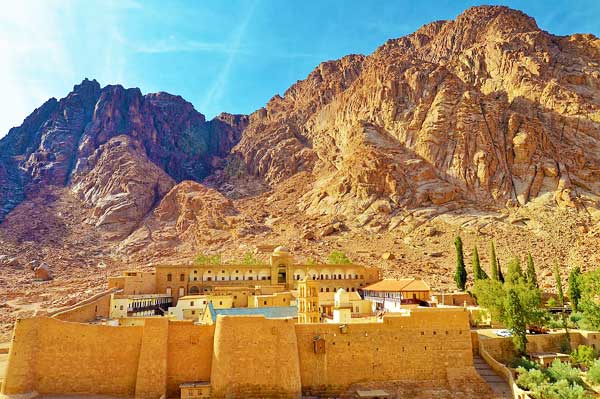 Location: Sinai Peninsular, Egypt
Distance: 7 km
Duration: 3 – 5 hours
Difficulty: Moderate
Mount Sinai (2285m) is also known as Moses mountain and is culturally and religiously significant to Christians, Jews and Muslims alike.
St Catherine's Monastery is located at its base and is supposedly the site of the original burning bush, where Moses was instructed by God to lead the Israelites from Egypt.
There are several route options to the peak, including the gentle Camel Trail passing Elijah's Basin or the harsher Steps of Penitence, and then onto a steep pathway to the final 750 steps where all the routes merge. The hike will likely be sweltering, so pack plenty of water and a sunhat.
50. Trolltunga Trek in Norway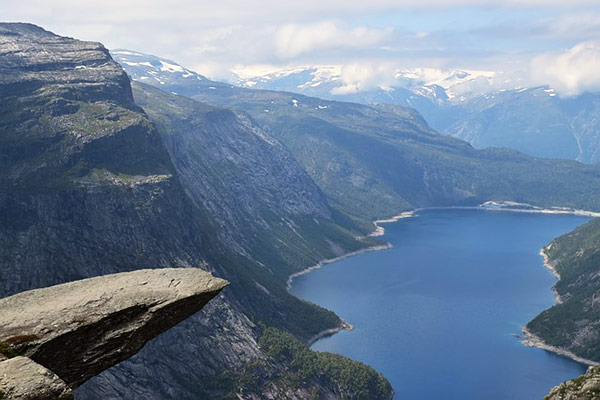 Location: Odda, Norway, Europe
Distance: 28km
Duration: 10-12 hours
Difficulty: Strenuous
The Trolltunga hike, or literally the "troll's tongue" is famous for its remarkably scenic destination: a thin slab of rock which protrudes over approximately 700 meters of Norwegian emptiness, and over a large, impressive fjord.
While the final destination is undeniably glorious, the trek to the Trolltunga is also beautiful and diverse, passing the Ringedal dam and mountain potholes.
Overall, this hike is a challenging and rewarding experience.
49. Tongariro Alpine Crossing in New Zealand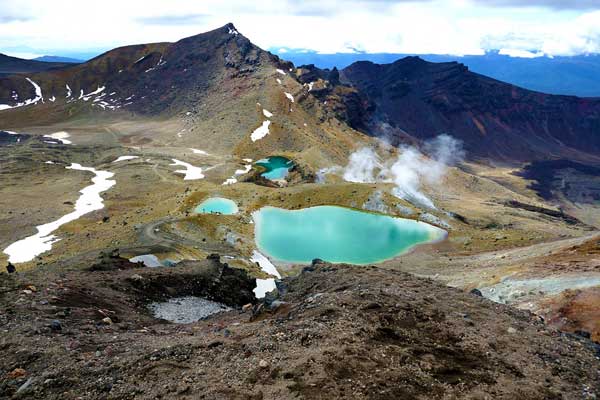 Location: Tongariro National Park, North Island in New Zealand
Distance: 19.4 km
Duration: 6-8 hours
Difficulty: Strenuous
The Tongariro National Park is famous for its iconic feature in the Lord of the Rings trilogy – it is literally Mordor, and in it stands Mount Doom, also known (slightly less dramatically) as Mount Ngauruhoe.
The hike itself passes through lava fields, past a smoking, active volcano, past other-worldly, small green lakes, and eventually reaches a 360-degree view of the sprawling park at the hike's highest point.
You can look forward to a fun and carefree slide-skid down the mountain before heading back towards the carpark.
48. The Narrows Hike in USA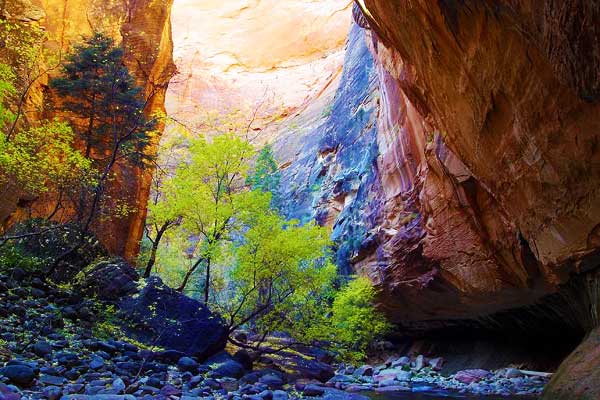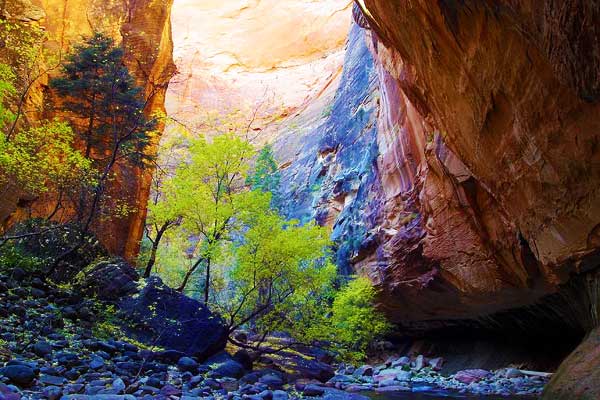 Location: Zion National Park, Utah, USA
Distance: Variable, up to 26 km
Duration: Variable
Difficulty: Easy to Strenuous
The Narrows are the narrowest section in the Zion Canyon, with walls 300 m tall and a (relatively shallow) river of as little as six meters wide below.
Hiking in the Narrows is fun, scenically interesting and can be altered to suit any ability level.
It follows the Virgin River, and because of the narrow basin of the canyon, at times you will be forced to slosh, wade and even swim to keep moving – the cool water makes this hike especially pleasant during summer months.
47. Faulhornweg Bernese in Switzerland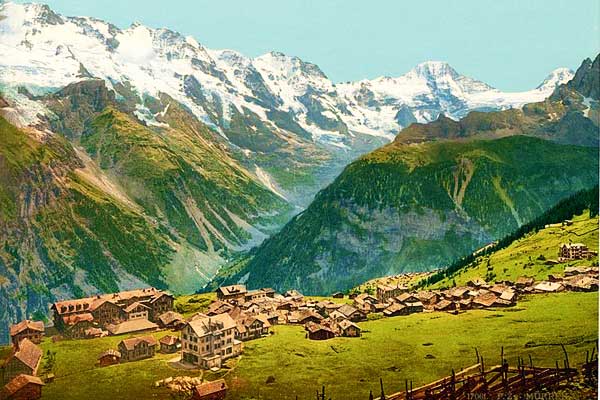 Location: Oberland, Switzerland
Distance: 15 km
Duration: 6 hours
Difficulty: Moderate to Strenuous
The Faulhornweg (also known as Schynige Platte and First) is a long ridge trail above the Interlaken and winds through meadows of grazing cows of high alpine terrain.
Along the way, you will enjoy extraordinary views of the Wetterhorn, Eiger, Mönch and Jungfrau in the distance.
The trail starts with a formidable ascent after which there is a gradual descent to Schynige Platte.
The hike is long and busy, so you'll want to start early in the day to take your time with the views.
46. Kjeragbolten Hike in Norway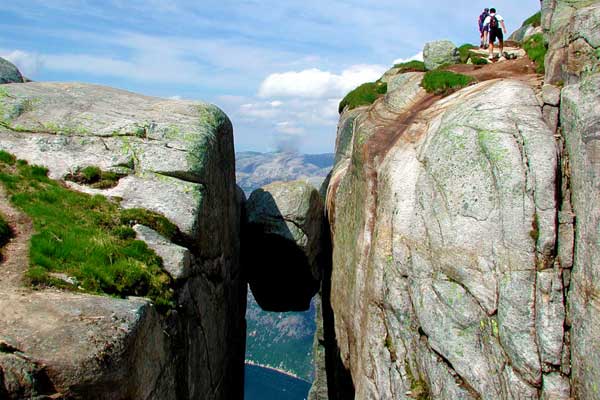 Location: Southern Norway
Distance: 12 km
Duration: 6 – 8 hours
Difficulty: Strenuous
Kjerag is a ludicrously precarious-looking boulder which is wedged between two faces of a narrow crevice, with more than 1000m of empty space underneath.
The effect is uncanny and enticing… will you be one of the photographic daredevils to pose on the top?
The trek there is difficult, and includes climbing slippery rocks using chains for support, and a series of steep ascents.
The views on the way are also breath-taking, with an immense green fjord and snowy mountains in the background.
45. Amphitheatre Hike in South Africa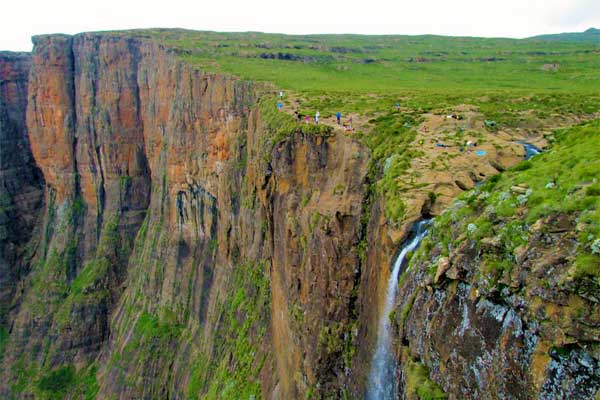 Location: Drakensberg, South Africa
Duration: 7 hours
Difficulty: Strenuous
This straightforward climb to the top of the 1200-meter long cliff face in Africa, known as the amphitheatre, is fast becoming one of the most well-loved hikes in the world.
Once you have managed the strenuous climb up the imposing trail, you will walk along the top plateau until you reach the Tugela River and spot the second-highest waterfall in the world (after the Angel Falls in Venezuela).
The vistas from up here are incredible – the jagged peaks and endemic wildlife will flood your senses.
44. Quiraing Hike in UK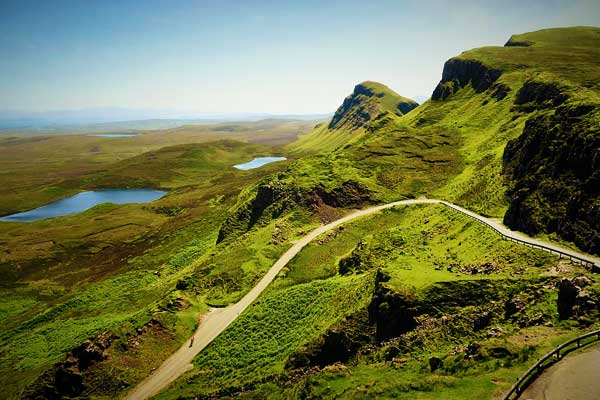 Location: Isle of Skye, Scotland, United Kingdom
Distance: 6.8 km
Duration: 2 hours
Difficulty: Moderate
Quiraing hike is recommended to everyone – the landscape is magnificent and the route requires a bit of interesting and fun scrambling.
The rough path will lead you through gorges and streams, past impressive cliffs, and other rock structures.
This hike is a loop route and is perfect for photographers or other people who are as interested in seeing this awe-inspiring countryside as they are in the physicality of hiking.
43. Cradle Mountain in Australia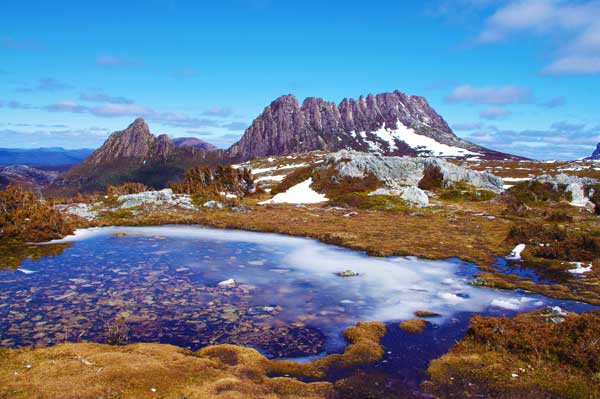 Location: Tasmania, Australia
Distance: 13 km
Duration: 7 hours
Difficulty: Strenuous
This option is recommended more for experienced hikers, and those who can easily stomach heights.
The Cradle Mountain Summit boasts glorious views from Hanson's Peak and Marion's Lookout but this requires some scrambling up very steep rocky outcrops.
As you approach the summit of the mountain, you will notice that the well-marked trail becomes increasingly nerve-wracking, a section which also may take a lot of time.
Once you have absorbed the vistas from atop the mountain, your descent will be a precarious relief.
42. The Towering Horns Trek of Torres del Paine In Chile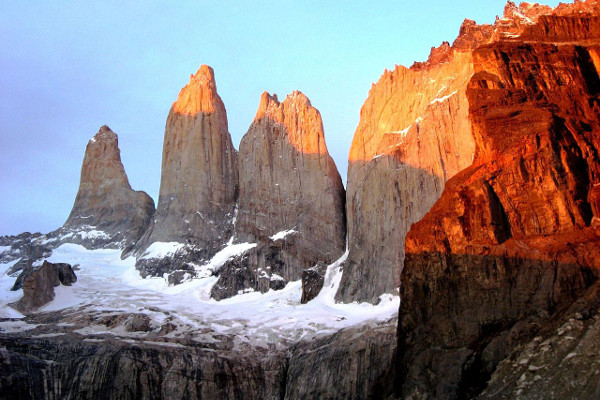 Location: Patagonia, Chile
Distance: 4 km
Duration: 2-3 hours
Difficulty: Easy
The Towering Horns is the perfect introduction to the Torres del Paine National Park and shows off some its most unforgettable views.
The terrain is easy and predominantly flat, including a very slight and manageable incline.
The pathway leads to the Salto Grande Waterfall, an enchanting natural feature in which sparkling blue waters drop from Lake Nordenskjöld for 15 meters and run into Lago Pehoé.
Resume the hike along Lake Nordenskjöld, and arrive at the official Horns Viewpoint, from which you will be able to continue appreciating the impressive massif up-close.
41. Grindelwald Hike to Lauterbrunnen in Switzerland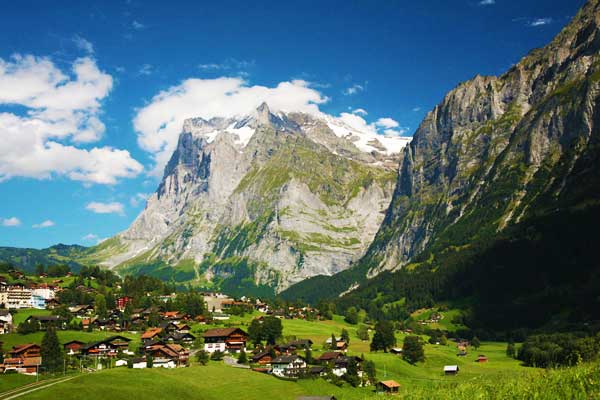 Location: Grindelwald, Switzerland
Distance: 23 km
Duration: 7 – 8 hours
Difficulty: Easy to moderate
The hike from Grindelwald to Lauterbrunned is one of the stages of the Alpine Pass Route (Alps) and passes over the Kleine Scheidegg from the town of Grindelwald to that of Lauterbrunnen.
All along, you'll enjoy the view of the North Face of the Eiger and have the opportunity to stop in chalet-style restaurants for a break if you need one.
We recommend that you save your break for the top of the ridge, to enjoy a beer or well-earned hot chocolate.
If you get tired there is a train track along the way if you want to return home the easy way.
40. Adam's Peak Trek in Sri Lanka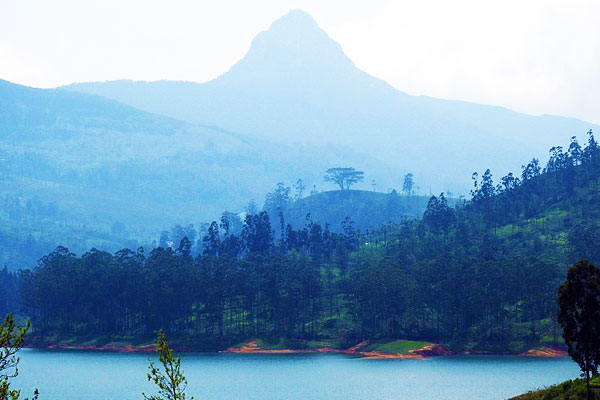 Location: Central Highlands of Sri Lanka
Distance: 7 km (5,500 steps)
Duration: 5 – 7 hours
Difficulty: Easy – moderate
Adam's Peak (2243m), also known as Sri Pada, is a popular climb for both tourists and locals, especially because of its religious significance.
The mountain holds spiritual meaning for Buddhists, Hindus, Muslims & Christians alike, which is understandable once you've witnessed the heavenly sunrise from its peak.
Wake up at midnight (bring a head torch), and start the long path of stairs to the glorious summit. This hike should be manageable for anyone of reasonable fitness who is willing to exert themselves.
39. Caminito Del Rey in Spain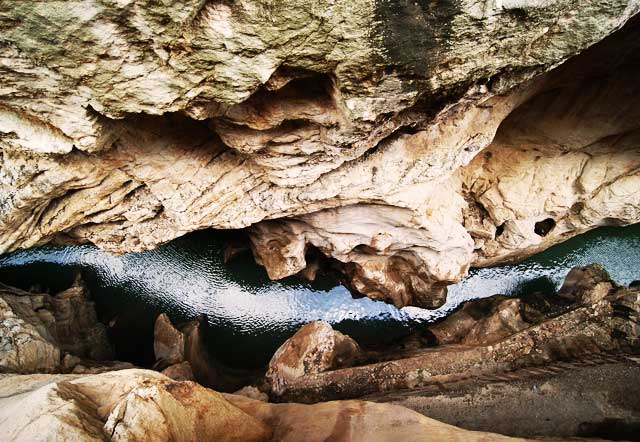 Location: Malaga, Spain
Distance: 3 km
Duration: 2 – 3 hours
Difficulty: Easy
Lauded as Spain's best short hike, the Caminito Del Ray (or the King's Little Path) is 100 years old and carries you over 100 meters above the river which winds down below.
The path was once reserved for adrenaline junkies and rock climbers, but since an intensive restoration process, it is attractive to everyone.
The arid, stark landscape and impressive cliff faces create an atmosphere akin to that of a fantasy novel.
38. Gheralta Mountains Trail in Ethiopia
Location: Ethiopia, Africa
Difficulty: Moderate
Hiking on Gheralta Rock is more a cultural experience than just a gorgeous hike.
The imposing cliffs and rock formations are exquisite, but it is the ancient stone villages and rock-hewn 1600-year-old churches that make this destination unique.
To visit these churches and see their ancient murals and preserved relics, you must hike up the mountain and once such option is the Abuna Yemata Guh.
This hike features a precarious free climbing section, for which you can use a rope and harness if you organise beforehand.
37. Fishhook Creek in Arizona, USA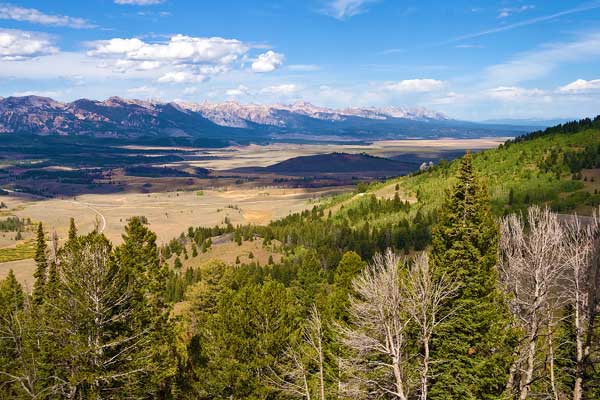 Location: Sawtooth Mountains, Arizona, USA
Distance: 6.7 km
Duration: 3 – 5 hours
Difficulty: Easy
The Fishhook Creek is a simple, classic American day walk, which is rewarded by beautiful views of the Sawtooth Mountains.
It is an easy hike to bring kids along, and there is exciting wildlife to pique their interest as well as wide-open meadows for them to expend extra energy.
36. Cascade Canyon Trail to Lake Solitude in USA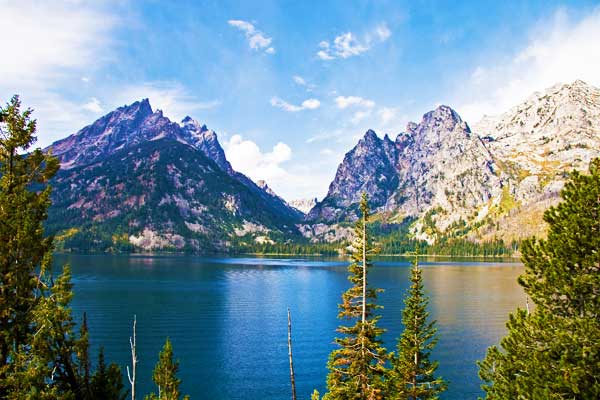 Location: Grand Teton National Park, Wyoming, USA
Distance: 26 km
Duration: 7 – 9 hours
Difficulty: Moderate
Although this hike is essentially a flat, long and relatively easy walk, it is the old-school hiker's classic.
There is the option to shorten the hike by 6.5 km by taking the boat shuttle which operates across the lake during summer.
Look forward to views of valleys edged with rocky ridges and teeming with wildflowers and eventually arrive at the inviting, deep blue Lake Solitude.
You may want to celebrate the halfway point with a well-deserved swim, or simply bask in the summer sun with fellow enthusiastic hikers.
You also have the option of lengthening you walk by passing over the Paintbrush Divide later in the afternoon.
35. Grand Balcon Sud Hike in France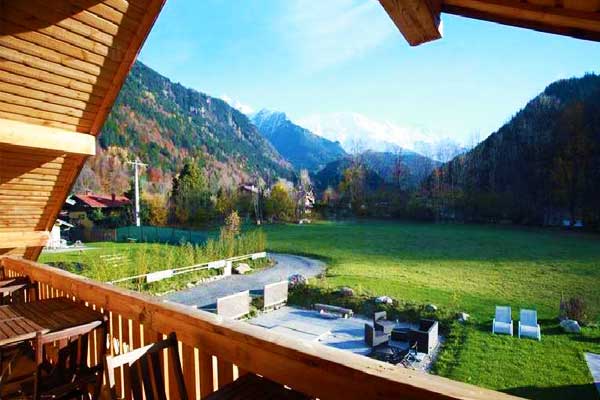 Location: France
Distance: 6 km
Duration: 2 – 4 hours
Difficulty: Moderate
Sometimes it's better to admire a great mountain than to climb it – the view of the mountain is so much better from a distance.
The Grand Balcon Sud is a spectacular hike which passes through shaded ravines, enchanting meadows and rocky outcrops before ending up at the foot of the magnificent Mont Blanc – the highest mountain in Western Europe.
The trail officially links Col des Montets with Les Houches, starting with a daunting set of switchbacks which eventually eases out to a mostly flat and pleasant incline.
34. Sarangkot Hike from Pokhara in Nepal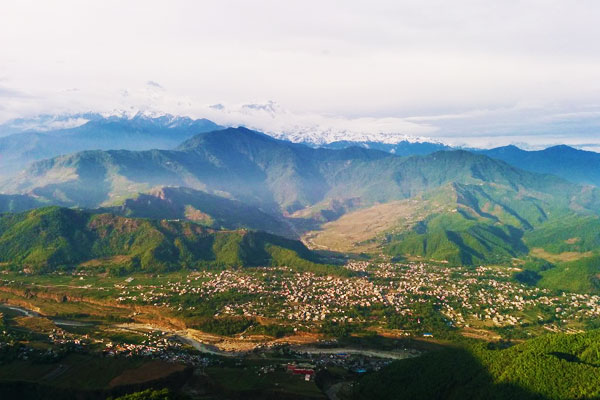 Location: Pokhara, Nepal
Distance: 11.3 km
Duration: 3.3 hours
Difficulty: Easy
Sarangkot is a quaint village with a glorious view of the Annapurna mountain range.
While many people overnight in the village to catch a glimpse of the spectacular orange and pink sunsets, and to spend more time in the remote hill-side scene, this is definitely only a day hike and does not require much effort.
33. Laguna de Los Tres in Argentina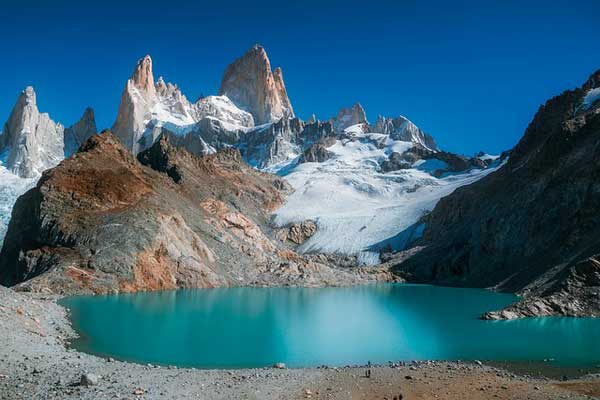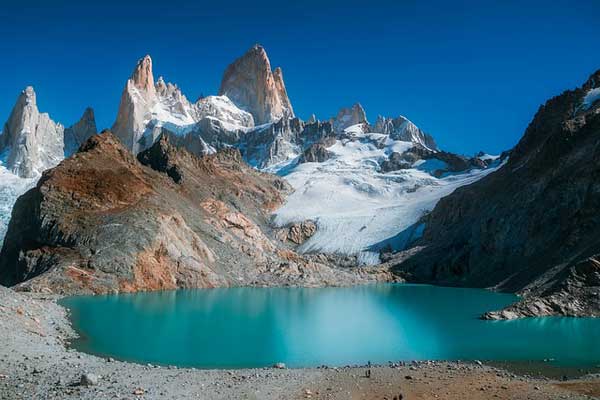 Location: Patagonia, Argentina
Distance: 12.5 km
Duration: 8 hours
Difficulty: Medium
Start your hike to Laguna de Los Tres from the northern rim of El Chaltén.
The path starts out steeply through native forests with mind-blowing views of the Río de las Vueltas riverbed.
Eventually, after crossing a wooden bridge and a steep ascent over loose scree, you will reach the ice-blue waters and looming icebergs of the Laguna de Los Tres.
32. Ihlara Valley in Turkey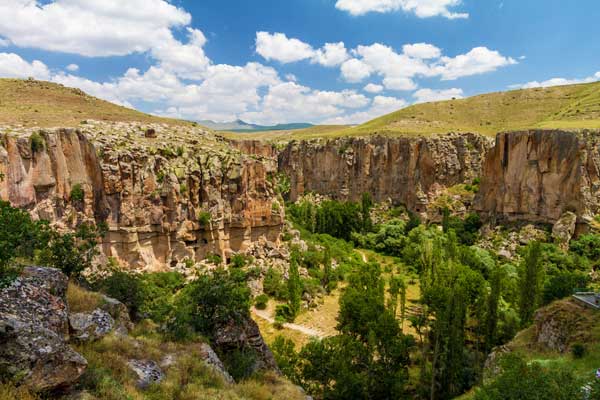 Location: Cappadocia, Turkey
Distance: 14 km (variable)
Duration: 5 hours
Difficulty: Easy
There are a number of options for hiking routes in the Ihlara Valley, and you can shorten the walk as you please, but the full walk between Ihlara and Selime is a bucolic and highly recommended day out.
You will have the opportunity to visit the cave churches which date back to the 7th and 11th centuries, decorated by bright frescoes.
The rest of the way, you will walk past farmers in their fields and shepherds tending to their flocks.
31. Cathedral Peak Trek in South Africa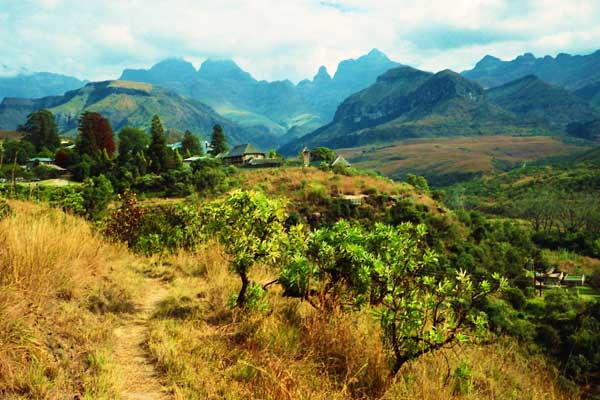 Location: Drakensberg, South Africa
Distance: 19 km
Duration: 12 + hours (can be lengthened into 2 days)
Difficulty: Strenuous
Cathedral Peak is a free-standing mountain, surrounded, in the distance, by the beautiful Drakensberg.
The climb is steep and requires some resourceful scrambling, and some precarious balancing on a knife's edge walkway.
Enjoy the views at the summit and start your way back down to enjoy a long night's rest.
30. Dragon's Back Hike in Hong Kong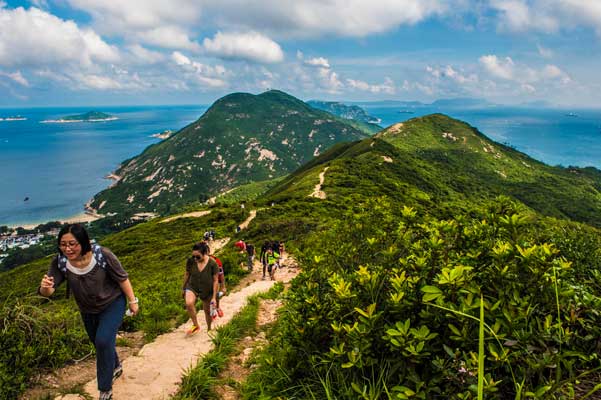 Location: Hong Kong Island
Distance: 8 km
Duration: 2.5 hours
Difficulty: Easy
Dragon's Back has several route options but we recommend the "Long Hike" from To Tei Wan, ending on the rewarding Big Wave Bay.
The hike undulates along the ridge of the mountainous island, from where you can appreciate the more natural, idyllic side of Hong Kong, far away from the imposing skyscrapers and bustling crowds.
29. Rockbound Lake Trail in Canada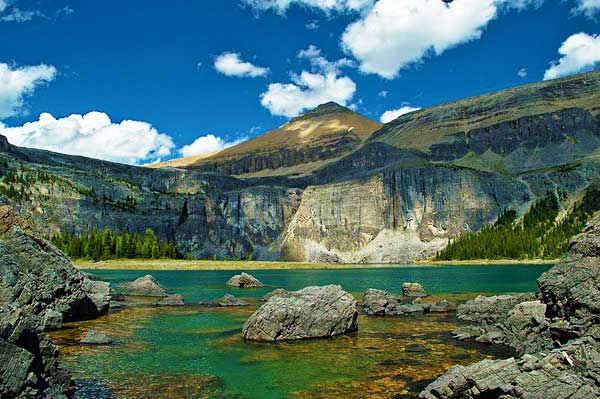 Location: Alberta, Canada
Distance: 17.5 km
Duration: 6 hours
Difficulty: Moderate
While the first hour of the Rockbound Lake hike might seem relatively dull – a forested mountainous traipse – the rest of the scenery is well worth the wait.
You will soon catch glimpses of the Castle Mountain, a view which eventually opens up onto the eerie pea-green lake with an imposing ridge in the background.
This hike is recommended for summer or autumn, when the snowy treetops only add to the ethereal wonder of the place.
28. Maderas Volcano Trek in Nicaragua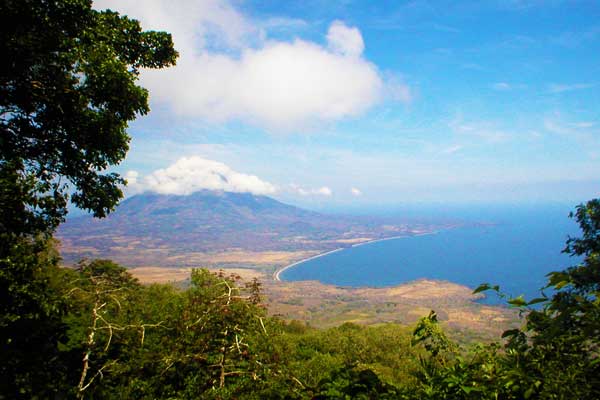 Location: Isla Ometepe, Nicaragua
Elevation: 1394m
Duration: 6 hours
Difficulty: Strenuous
The Maderas Volcano last erupted two thousand years ago, leaving lava boulders and a truncated mountain-top.
Since then, forests have populated its slopes, rich with tropical flora and fauna.
Although the hike is relatively strenuous and requires a local guide, a highlight of the trip is arriving at the misty, crater lagoon which lurks at the summit.
27. The Horseshoe Canyon Hike in USA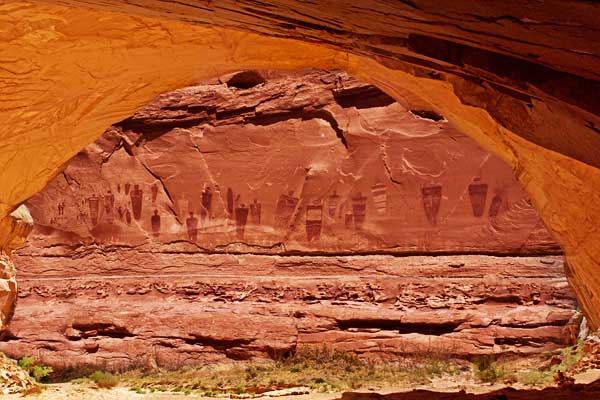 Location: Utah, USA
Distance: 11.2 km
Duration: 3 – 5 hours
Difficulty: Moderate/ Difficult
Hiking in the Horseshoe Canyon is an intensive, sometimes brutally hot, high-altitude challenge, with rewarding views along the way.
Horseshoe Canyon features evocative, Native American rock art which is really magnificent.
Spend your breaks trying to decide whether the 2000-year-old figures are shamans, people or aliens.
Best Multi-Day Hikes On Earth
26. Enchantment Lakes Hike in USA
Location: Washington, USA
Distance: 28.8km
Duration: 2 days
Difficulty: Strenuous
Washington's Enchantment Lakes were appropriately named, as witnessing their surrounding landscapes are enough to make you believe in fantasy.
The smooth granite, electric blue lakes and frolicking wildlife charge the air with an ethereal atmosphere – one which must be experienced to be understood.
Although it is vaguely possible for very fit hikers to complete the trail in a single day, we recommend taking your time in this magnificent part of the world.
To camp overnight, however, you must be sure to book a permit long in advance.
25. Bay of Fires in Australia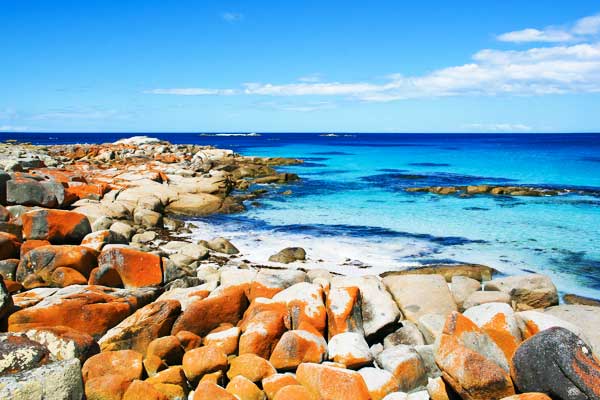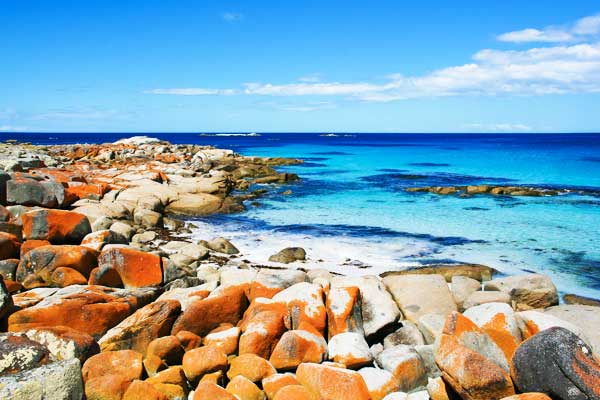 Location: Tasmania, Australia
Distance: 25 km
Duration: 4 days
Difficulty: Variable
Hiking the Bay of Fires hike allows you to enjoy the fabulous beaches along the east coast of Tasmania, to explore hidden coves along these beaches and potentially to kayak in Anson's River.
The environment is pristine, and the award-winning accommodation is comfortable, making for the perfect luxury combination.
Your experience of the endemic wildlife, and the natural vegetation will feel authentic and restful.
24. Kalalau Trail in USA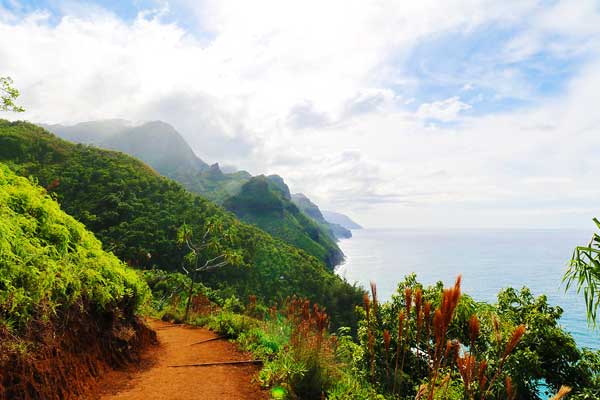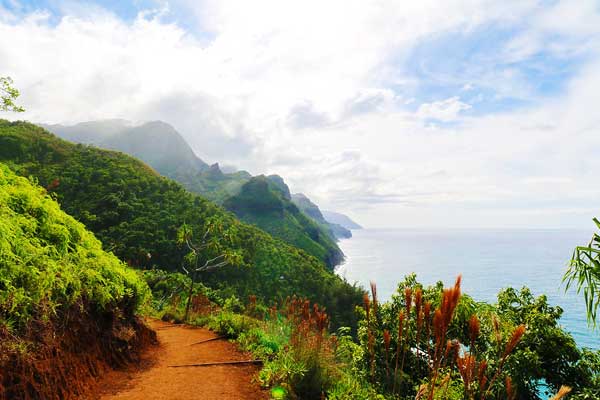 Location: Kauai, Hawaii, USA
Distance: 36 km
Duration: 2 – 3 days
Difficulty: Strenuous
The Kalalau Trail winds along the beautiful Na Pali coast and provides epic views of the Pacific Ocean, the tropical island landscape and untouched, idyllic beaches.
You will follow rickety pathways along treacherous sea cliffs and twist along with unpredictable streams. Some parts of this trail are hair-raising which puts it amongst the scariest hikes in the world.
While it is possible to reach the halfway mark in a day, most trekkers take their time – the hike is breath-taking, but it is also dangerous so it is best to tackle it with energy to spare.
23. Pays Dogon (Dogon Country) in Mali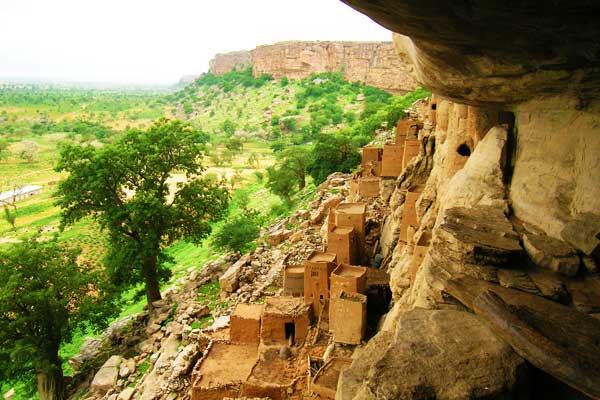 Location: South Central Mali
Distance: Variable
Duration: Variable (about 5 days)
Difficulty: Strenuous
Dogon Country is the region in Southern Mali where remote and secluded villages are implanted in the surrounding 500m tall cliffs.
The local people have inhabited the area for over a thousand years, which has led to an independently formed language, religion and culture.
The trek through this area is along the remarkable Bandiagara escarpment and follows the rough stone pathways laid down centuries ago.
Make sure you stock up on medical supplies and malaria tablets as the country is underdeveloped.
22. Murodo-Kamikōchi in Japan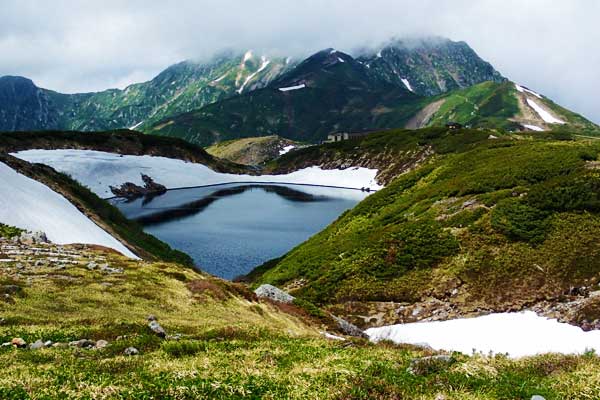 Location: Japan
Distance: 130 km
Duration: 7 days
Difficulty: Strenuous
The walk from Murudo to Kamikōchi features formidable mountains, sprawling forests and presents the opportunity to immerse yourself in the culture of the region by interacting with locals along the way.
The route is very popular for good reason – but don't underestimate the challenge ahead. Altitude sickness is a concern, and the pathway is at times very remote, so be prepared.
21. Trek to Petra in Jordan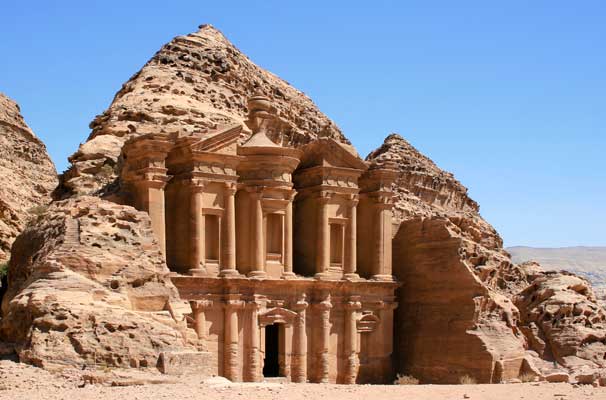 Location: Jordan
Distance: 80 km
Duration: 6 days
Difficulty: Moderate
In 1812, the "Rose City" was revealed to a Western explorer for the first time.
Since then, the ancient Nabataean city of Petra is accessible to driving tourists through the front gate, but we recommend a similarly ancient means of entry: via arid canyons of the Dana Nature Reserve.
If you don't have time to trek all the way, the Wadi Al Ghuweir canyon is a lush, memorable section that can be hiked in one day. For a comprehensive guide on the best treks in Jordan, check out this article. 
20. Yosemite Grand Traverse in USA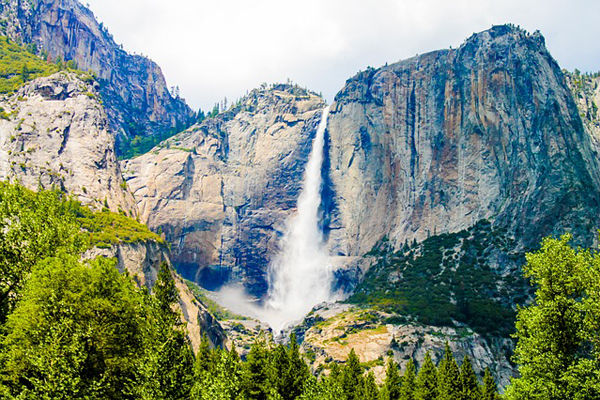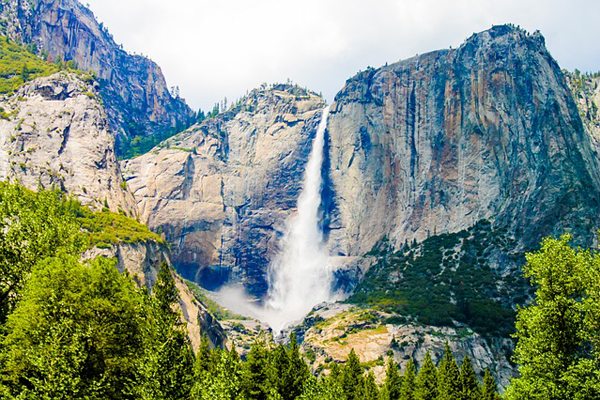 Location: California, USA
Distance: 96 km
Duration: 6 – 7 days
Difficulty: Strenuous
The Yosemite Grand Traverse is famed as one of the classic hikes of North America's Yosemite National Park. It leads hikers through some of the most secluded as well as some of the most well-visited sections of the park.
Look forward to summiting Cloud's Rest, a section of the John Muir Trail and camping on a lake shore beneath the glorious Cathedral Peak.
19. South West Coast Path in UK
Location: Cornwall, United Kingdom
Distance: Variable (up to 1014 km)
Duration: Variable
Difficulty: Easy
Wherever you are along the South West Coast of England, turn left or right, walk a little, and you will be starting your trek along the South West Coast Path.
Whether you are in the mood for a light afternoon stroll, or keen for an epic adventure, you can tailor your hike of the English coast accordingly.
The scenery is ever-changing and diverse, the wildlife is flourishing and the towns along the way will provide comfortable lodgings depending on how long you plan to stay on the move.
18. Long Range Traverse in Canada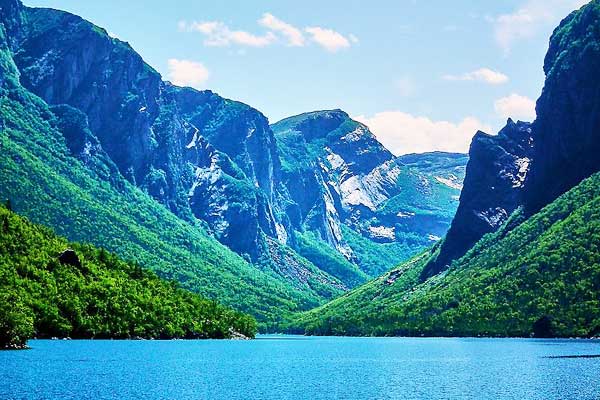 Location: Newfoundland, Canada
Distance: 35 km
Duration: 5 days
Difficulty: Easy to moderate
The Long Range Traverse is unmarked and unkempt – with rugged country vistas and wildlife galore.
Starting from the Western Brook Pond, you will walk towards the Long Range Mountains, eventually heading to the Gros Morne Mountain Trail.
There are brief waypoints at each of the campsites to provide some direction, but other than that, this is a truly off-the-beaten-track experience.
17. North Drakensberg Traverse in South Africa
Location: Drakensberg, South Africa
Distance: ~230 km
Duration: 5 to 8 days (up to 12 days without a porter)
Difficulty: Strenuous (especially if you hike without a porter)
The North Drakensberg Traverse is an intense experience and has a firm spot on any serious hiker's bucket-list.
The route begins at the Sentinel car park and ends at Bushman's Neck Border Post, with a number of mountain peaks which must be conquered in between.
This hike with challenge your ability to navigate, your determination, your sense of humour, but those who have seen it through are more resilient hikers for it.
16. West Coast Trail in Canada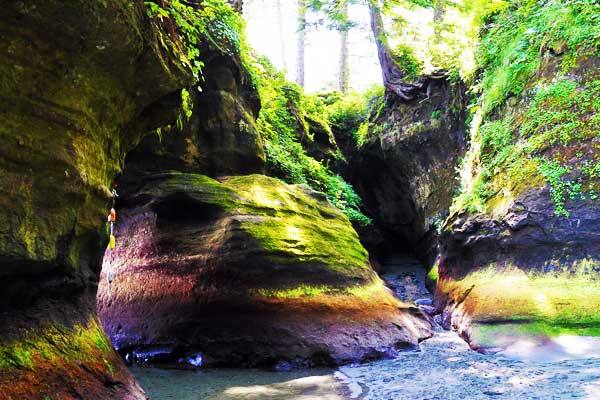 Location: Vancouver Island, Canada
Distance: 75km
Duration: 2 – 3 days
Difficulty: Strenuous
The West Coast Trail is a reconstruction of the Dominion Lifesaving Trail, which was built to reach and rescue shipwreck survivors in the early 1900s.
The trail also follows the steps of the First Nation ancestors, who originally ventured out into the backcountry.
Even experienced trekkers should not underestimate this hike – it involves climbing more than 100 ladders carrying your loaded backpack, plodding through deep mud and even wading through rivers with rapidly-flowing, hip-deep waters.
15. Cape Wrath Trail in UK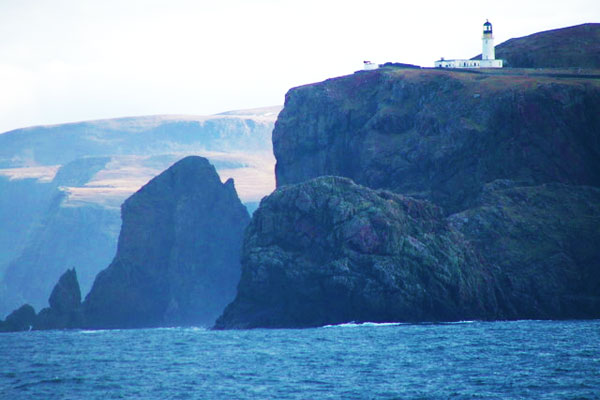 Location: Scotland, United Kingdom
Distance: 330 km
Duration: 2 to 3 weeks
Difficulty: Strenuous
The Cape Wrath Trail is hailed as Britain's hardest hike. It is an unmarked and unofficial trail that, if you know where to go, links Fort William to Cape Wrath in the north west of Scotland.
The route is ideal for adventurous, experienced backpackers who hope to appreciate the awe-inspiring landscapes along the way.
It is said that it was his holiday in Wester Ross, along this route, that triggered George R. R. Martin's imagination of the fantastical world of Westeros in Game of Thrones.
14. Berlin High Trail in Austria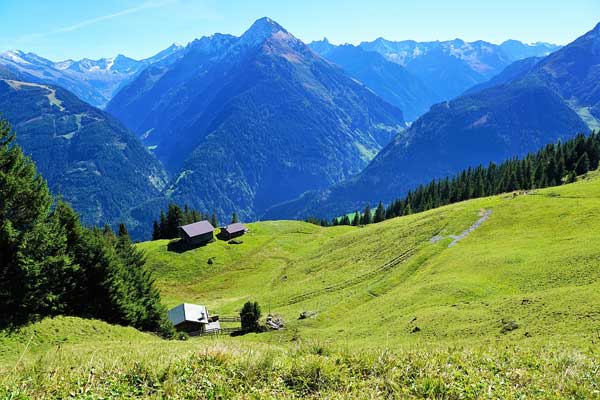 Location: Zillertal Alps, Austria
Distance: 85.5 km
Duration: 8 days
Difficulty: Strenuous
The Berlin High Trail runs from Finkenberg, through the Zillertal Alps Nature Park, and ends in the charming town of Mayrhofen.
The hike will take you past the Berliner Hütte, which is an impressive reminder of man's presence in the naturally inhospitable Alps.
The hike is challenging, even for experienced hikers, but can be shortened according to the requirements of the individual.
13. Ol Doinyo Lengai in Tanzania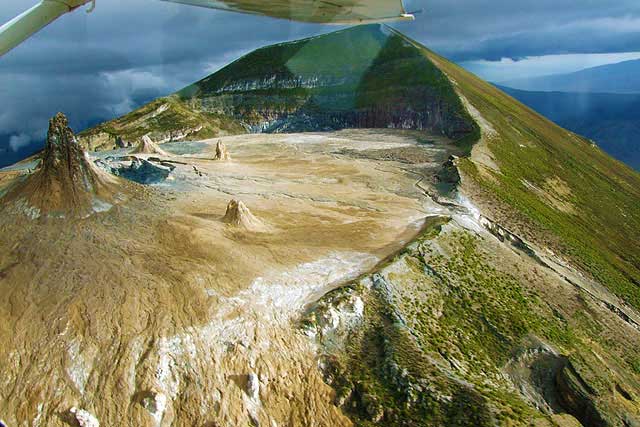 Location: Tanzania
Elevation: 3188m
Duration: 8 – 10 hours
Difficulty: Strenuous
Ol Doinyo Lengai, or the "Mountain of God" in the native Maa language is an active volcano which lies just south of Lake Natron in the Northern Tanzania.
The mountain is famous for its phenomenal views of the Rift Valley and the intense experience of the rumbling noises and ambient ash.
The final scramble up the crater is known to be particularly challenging and the volcanic activity presents certain dangers, but this extraordinary experience is recommended for those eager to get way out of their comfort zones.
12. Routeburn Track in New Zealand
Location: Fiordland National Park, New Zealand
Distance: 33 km
Duration: 3 days
Difficulty: Moderate
The Routeburn Track is one of New Zealands carefully maintained Great Walks and follows the glorious Routeburn gorge, through which a river gently flows.
Look forward to sightings of the cascading Routeburn Falls and breath-taking vistas of the Darren Mountains and Hollyford Valley below. Accommodation is in a combination of campsite and hut facilities.
There is also the option of extending the walk by staying at huts further along in the park, or making the trek into a circuit by linking up with Greenstone and Caples Tracks.
11. Kungsleden Trek in Sweden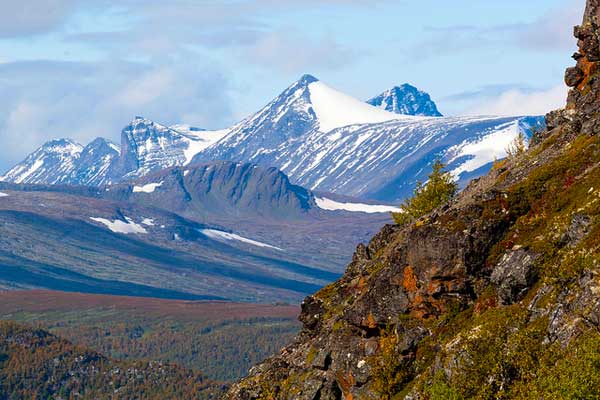 Location: Sweden
Distance: 440 km
Duration: Variable
Difficulty: Variable
Kungsleden, or the appropriately named "King's Trail", winds through some of the most beautiful scenery in the world, over swampy or rocky terrain, with birch forests, bleak alpine landscapes and wetlands along the way.
You may get lucky and spot a lynx, bear, wolverine or wolf, but you are almost guaranteed to at least be accompanied by elk and lemmings at some point.
While the trail is lengthy, it is very easy to split it up into sections as there are multiple access points.
The northern section of the trail is most popular, but you may want to prioritize seclusion for your adventure.
10. Appalachian Trail Sections in USA
Location: USA
Distance: ~3500km
Duration: Variable
Difficulty: Variable
The Appalachian Trail, or the A.T. is a series of joined, marked routes which runs roughly longitudinally along the Eastern United States, through 14 states.
The trail is notably the longest hiking-only trail in the world and one or other section of it is visited by more than 2 million guests each year.
The gritty Thru-hikers (mostly headed northbound) usually start their trek in early summer to reach the end Maine in early Autumn.
Whether you are looking for an afternoon stroll, or to challenge your mind and way-of-life by thru-hiking, you can't go wrong with the A.T.
9. The Haute Route between France and Switzerland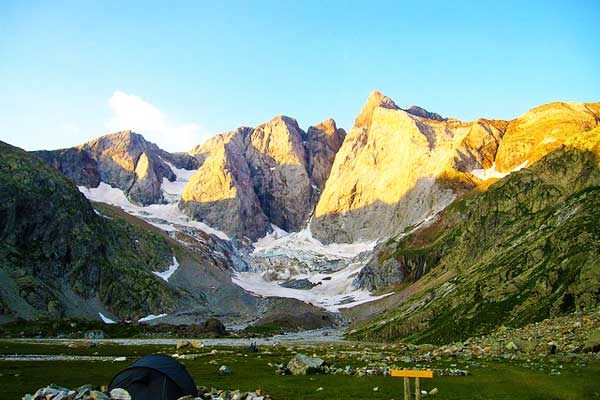 Location: France & Switzerland
Distance: About 180 km
Duration: 9 – 15 days
Difficulty: Strenuous
Hike from Mont Blanc, the highest peak in Europe, to the Matterhorn, known as the most beautiful mountain in the Alps. This route is not too touristy, and functions in the summer months from June until early September.
Although the Haute Route is challenging, it also features quaint and lovely huts and villages on the way for an all-round comfortable experience.
Enjoy glorious glacier views, wild sightings of ibex and chamois and well-cared-for pathways and signage.
8. Sentiero Azzurro in Italy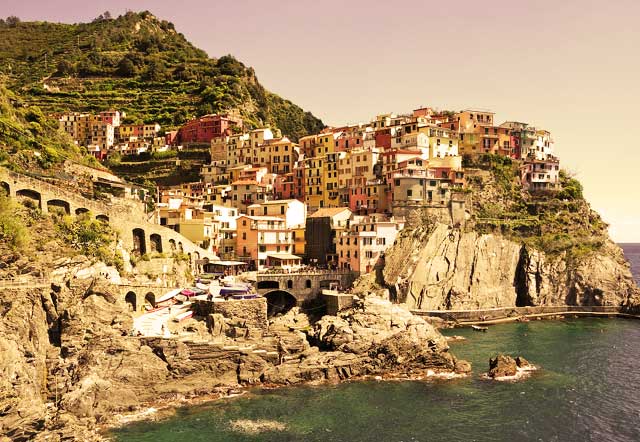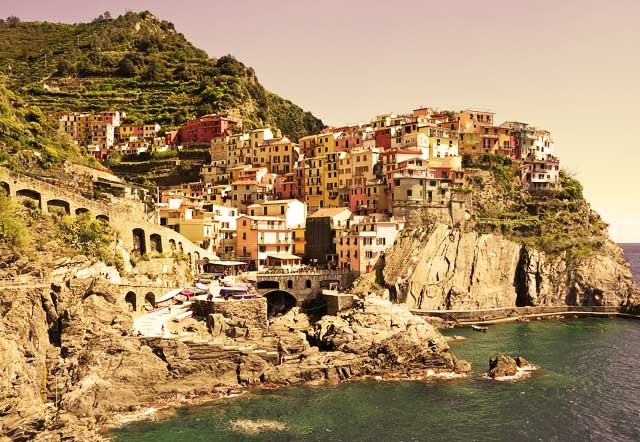 Location: Italy
Distance: 12 km
Duration: 6 hours (in total, but many spend days on the trail)
Difficulty: Easy
The Sentiero Azzurro is an old mule path that connects the five villages of Cinq Terre.
The walk boasts lovely views without difficult uphills, and is rich in culture as you'll spend time exploring in the villages and interacting with locals.
We recommend that you start the trail in Riomaggiore, where the paths are paved and relatively gentle, so that you can hop off at any point that the trek becomes too challenging.
This walk is for anyone who has an interest in history and Italian culture.
7. Mount Toubkal Assent in Morocco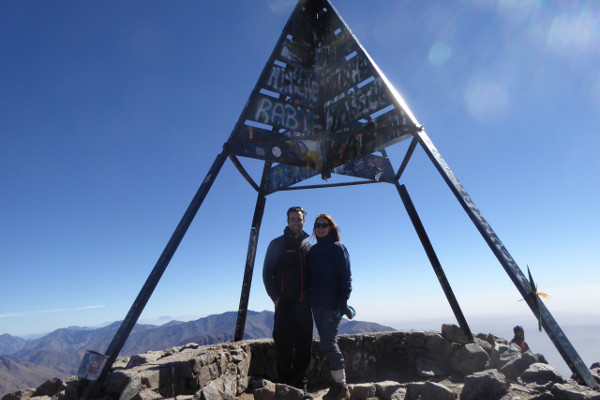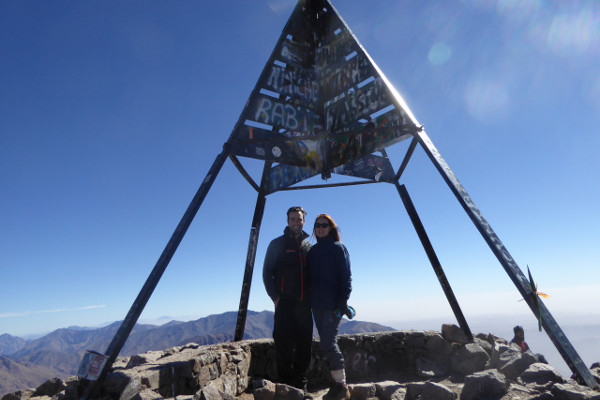 Location: Morocco
Elevation: 4167m
Duration: 2 – 5 days
Difficulty: Strenuous
Hiking Mount Toubkal is the perfect thrilling adventure for those with a relatively high level of fitness, and who are interested in immersing themselves in a totally foreign culture.
The traditional Berber communities are dotted along the route, where you'll be able to enjoy a home-cooked meal and learn about the local customs.
The view from the top, however, is truly magnificent and will make you forget whatever challenges you've faced along the climb.
6. Kilimanjaro Trek, Tanzania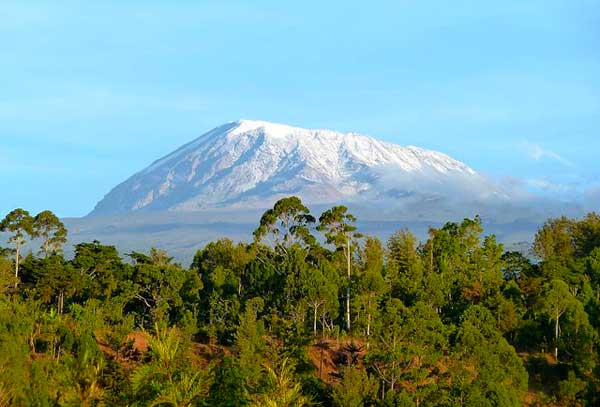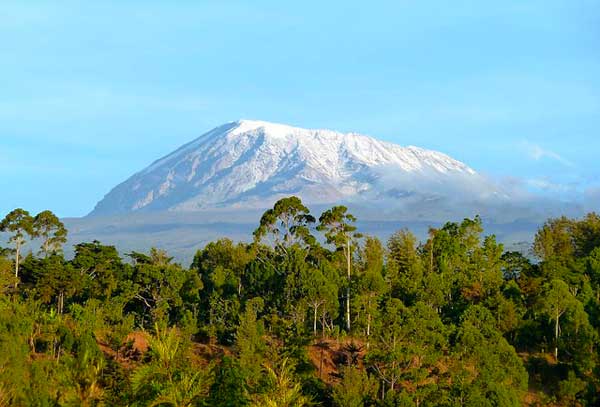 There are many routes to take, each offering different experience. You can see wildlife on trek and off and you can also reach the top of the mountain, not just the base camp.
Kilimanjaro offers seven main routes, the most popular of which is the Machame route. We have our own tour of this route which is physically challenging, although not impossible. It begins in the vibrant rainforest and does require some prior trekking knowledge. For experienced trekkers, this is experience is one of the best hikes in the world.
Other routes for Kilimanjaro, like the Rongai route, allow you to see a wide range of animals like elephants on an intimate trek of the mountain.
5. Fitz Roy Trek in Argentina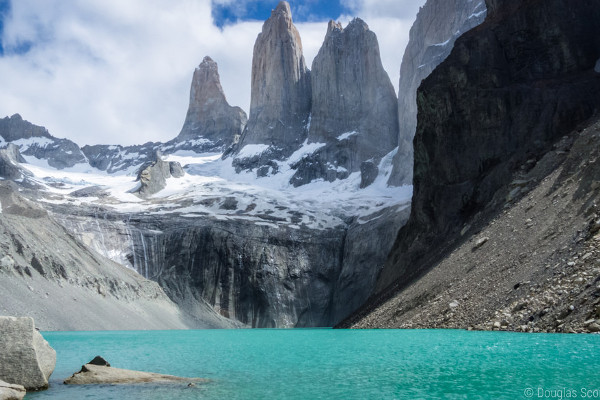 Location: Andes, Argentina
Distance: 38 km
Duration: 4 days
Difficulty: Moderate
The Fitz Roy Trek is boasts magnificent landscapes similar to the nearby Torres del Paine, but is also more physically manageable than the Chilean alternative.
The incredible jagged peaks of the Parque Nacional Los Glaciers, coupled with the potential of spotting a condor, guanaco and other wildlife makes this experience unforgettable.
This option is also easy to hike independently, does not require strong navigation skills and poses no risk of altitude sickness along the way.
4. Tour du Mont Blanc in the Alps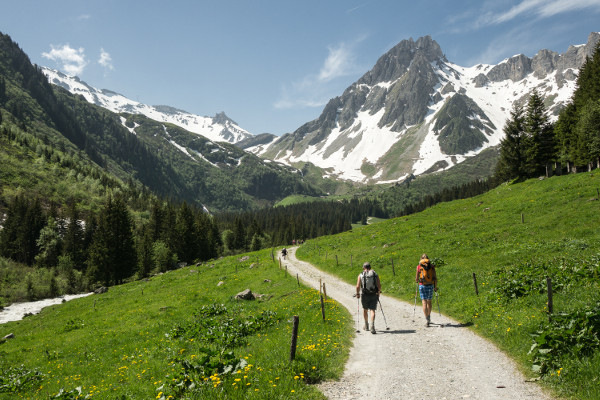 Location: Switzerland, Italy and France
Distance: 170 km
Duration: 11 days
Difficulty: Easy-Moderate
The Tour du Mont Blanc trek is one of the most iconic multi-day treks in the world.
Trekkers typically take the counter-clockwise route and there is the convenient option of taking public transport or lifts to skip some of the less desirable sections.
The scenery is gorgeous, the food and culture that you'll come into contact with along the way is traditional and delicious, and you can decide exactly how rough you want to make the walk – with the option of staying in hotels, mountain huts or tents as you please.
3. Inca Trail in Peru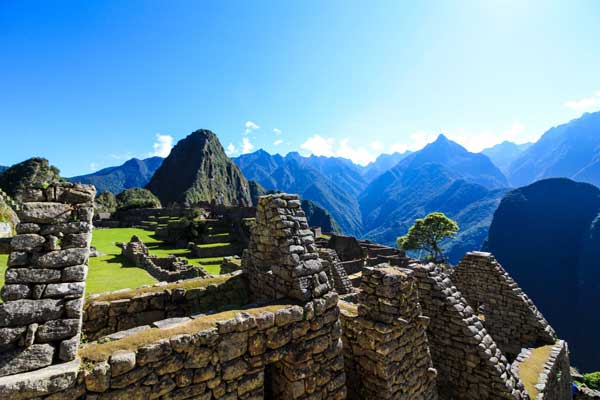 Location: Peru
Distance: 45 km
Duration: 4 days
Difficulty: Moderate to strenuous
The Inca Trail is one of South America's most popular hikes, and is visited by thousands of trekkers each year. It is often rated as one of the best hikes in the world.
The trail itself was constructed by the Inca people over 500 years ago, and leads all the way to the ancient ruins of Machu Picchu.
The scenery ranges from lush and misty to green and rocky, giving the archaeological site a mystical atmosphere.
While this hike is manageable for most relatively fit people, expect a bit of a challenge as you traverse Dead Woman's Pass, as the altitude can get to anybody.
2. Everest Base Camp In Nepal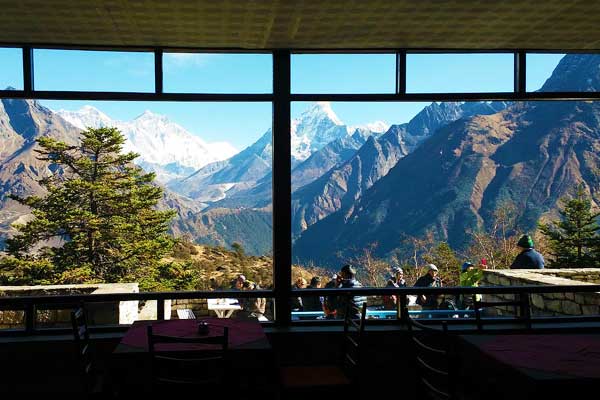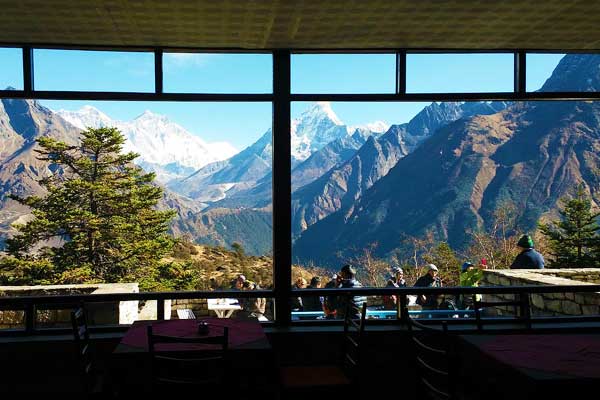 Location: Nepal
Distance: 130 km
Duration: 12 days
Difficulty: Moderate to strenuous
The Everest Base Camp trek is one of the most well-known and iconic treks in the world.
This adventure needs no introduction, but could hardly be left off the list.
Although the journey might seem daunting at first, the 130 km of the hike is split up into an average 5-hour walking day.
Explore the region and admire the spectacular scenery, visit local Nepalese teahouses, absorb the culture of the famous Sherpa and end my spending time in Kathmandu.
1. Snowman Trek in Bhutan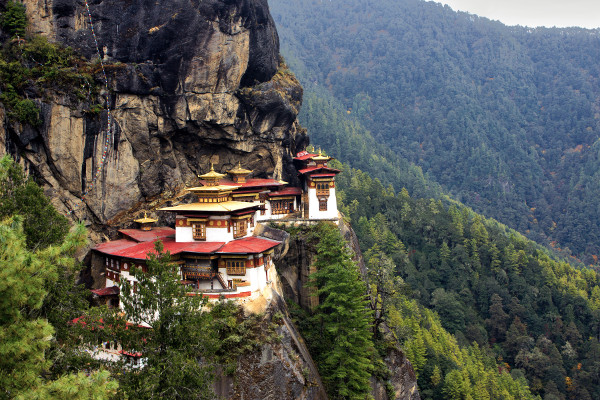 Location: Bhutan
Distance: 350 km
Duration: 3 – 4 weeks
Difficulty: Strenuous
The Snowman Trek is infamously one of the most challenging hikes worldwide, because of its extreme altitude, duration and distance.
Over the course of a month, you will traverse nine 4,500m (or higher) Himalayan passes and six mountains taller than 7,000m.
To colour your trip with a human touch, you will also pass traditional villages and monasteries, where you can learn about the Buddhist culture and about the history of Bhutan.
Also Read:
Climbing Mount Triglav
Hikes in Gran Paradiso National Park
Books on Best Hikes in the World
If this list inspired you to do more research for your life time bucket list of walking adventures, here are the books you can read to learn more about the best hiking experiences in the world!
Love Pinterest?
Help others discover the best hike in the world for them!
Key References
Found this helpful? Help us - share it!